Do you know who Meghan Markle is? Well, she is the Duchess of Sussex indeed. If people have really noticed one thing about her, it is her flattering looks that do all the talking. She has absolutely flawless looks whether she attends a Royal meet or goes out on a fun duo with her girl's gang.
When beauty experts had a sneak peek into her beauty regime, they found that she uses different sets of beauty products to maintain a looking skin tone. Starting from lipsticks to body lotions, she has her own kit of beauty products all stacked up inside her vanity kit.
Let us unveil 20 Meghan Markle skincare products that you can analyze and then buy for yourself.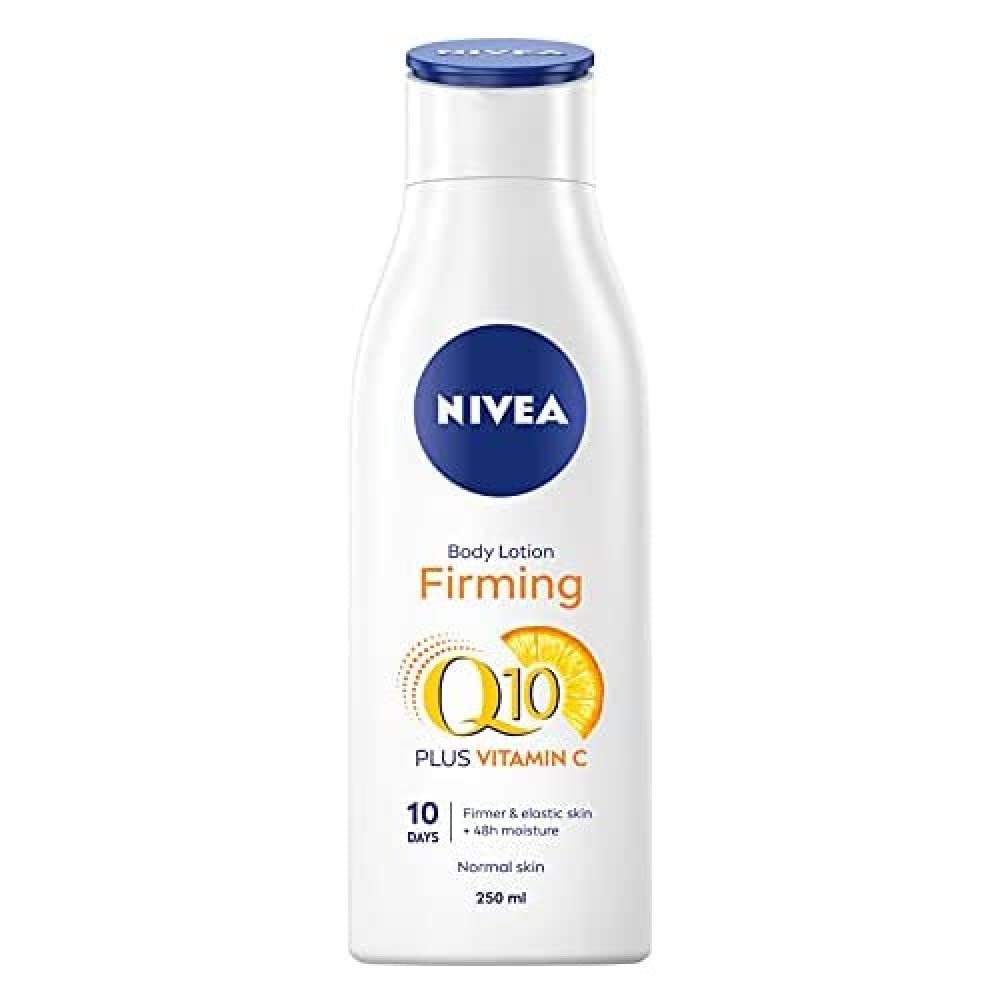 This is the Nivea Skin Q10 that we are talking about. The creamy lotion has extracts of Vitamin C that go into the making. Plus, this body lotion can keep your skin firm and durable. At the same time, your skin feels hydrated too. With the bounty of skincare benefits the product brings to you on the table, Meghan Markle is pretty convinced that the product does her a wonderful job.
She has been using this body lotion very regularly, and she feels her skin looks great with the topical application of the product. But, the surprising fact here is that the product is highly affordable and lighter on your wallet. The Nivea Q10 Moisturizer, therefore, tops the list on the 'Meghan Markle Skin Care' product catalog. A 250 ml pack hardly costs you 12 dollars per piece.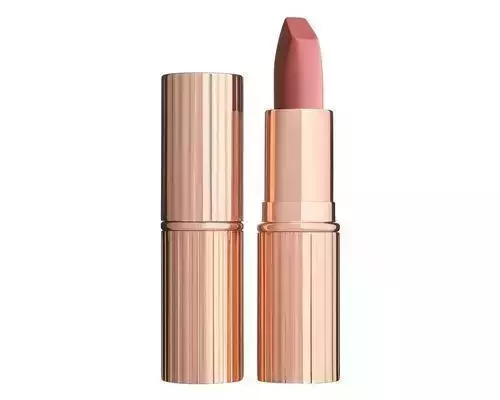 This is the Charlotte Tilbury Matt Revolution Shade 'Very Victoria' that is Meghan Markle's go-to lipstick. The Victoria Shade of the Charlotte brand is said to be the favorite shade for the princess, and she applied the very same hue even when she was seen at her own engagement ceremony with Prince Harry. If you look at this shade, this is a taupe-based color that is a nude shade lipstick, too.
The shade is not very over-empowering, like a dark blue or a scarlet red one. At the same time, this nourishing lipstick gives you a matt finish and keeps your lips hydrated too. Apparently, the formulation comprises essential oils added to the lipstick while it is being made. The lipstick is the 2nd best Meghan Markle skin care product that we are looking at.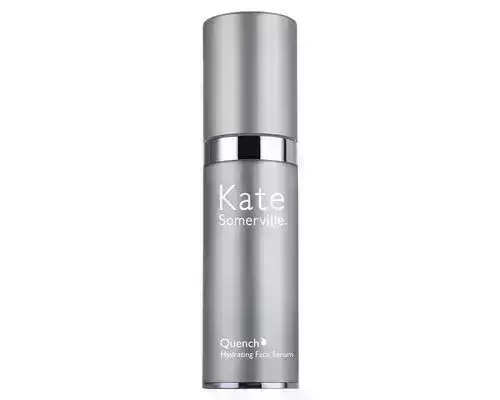 Meghan Markle's careful curation of beauty products leaves all of us in awe and inspired by the young princess who seems to know about the best of beauty secrets one can behold. This is the face serum Ms Markle uses to keep her skin young and glowing all through the day. The super cool Meghan Markle skin care product we are talking about is the Kate Somerville Quench Hydrating face serum.
And, as the name suggests, the face serum has extensive hydrating properties. Above all, the product formulation comprises antioxidants that can fight off external allergens from dust, fumes, or other types of pollution. As the serum protects you from skin-harming elements, your face looks fresh, radiant, and beautiful, even if you were to venture outdoors.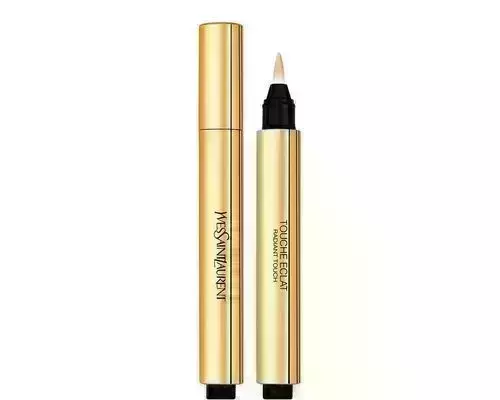 This is a highlighter that Meghan Markle predominantly uses. She uses the pen-styled highlighter to cover the blemishes and dark spots that are present near her under-eye area. The highlighter is highly travel-friendly, and you can carry it inside your pouch or wallet even while you are out on the go.
The Yves Saint Laurent Touche Eclat Highlighter can also help you contour the other parts of your face.
In other words, you can apply the highlighter to even out dark spots or pigmentation present elsewhere on your face, too. You can either use the highlighter for a cover-up or highlighting. Otherwise, you use the product to cover your dark spots, fine lines, or wrinkles. Because of its multi-faceted properties, we have included the product under the Meghan Markle Skin Care catalog.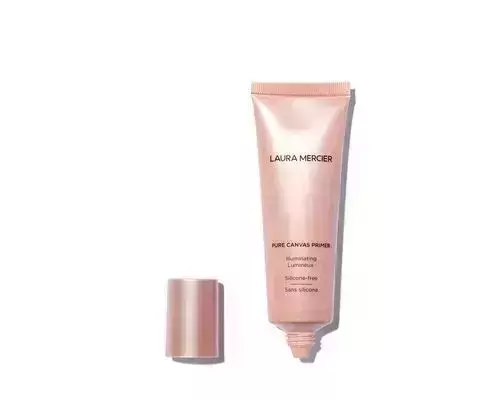 We know how important a primer is when it comes to makeup application. The Laura Mercier Pure Canvas Primer is a must-have beauty product in Meghan Markle's skincare vanity kit. The product is a wonderful accompaniment because the primer evenly contours your fine lines, wrinkles, or areas of pigmentation flawlessly.
In fact, you don't even have to use a foundation creme when you have the primer inside your makeup pouch. Ms Markle used to have the product while she was doing her photoshoots and advertisements prior to her marrying Prince Harry. She says that she uses the product even today. The product is a high-demand one and quickly sells out.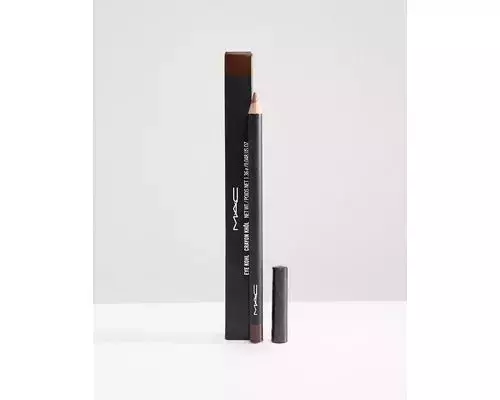 The MAC eye kohl pencil liner is one of the favorite products Meghan Markle always endorses. The eye kohl easily glides and is highly pigmented. In a fraction of a second, you can achieve a sultry and smoked-eye look. Ms. Markle uses the product all the time, and she manages to achieve her smoked eye looks effortlessly indeed.
Henceforth, this is the perfect product you must have inside your vanity if you want to achieve Meghan Markle's signature looks. No wonder this product makes it all the way to its list on the premier range of Meghan Markle's skincare collection. The product is portable and easy to carry. With its smudge-free application, you can create rave eye looks by using the MAC Kohl eye pencil.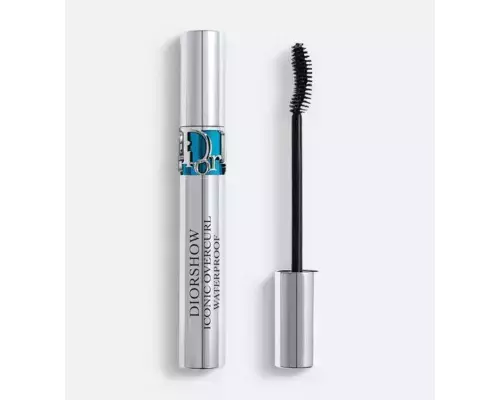 This is a mascara Ms. Meghan Markle regularly uses. The beauty product brings out the best of features on your all-time flattering looks. Suppose the Duchess of Sussex has lifted eyelashes and powerful brows that do all the talking. In that case, it is the all-new Diorshow Iconic Overcurl Mascara that is truly and wholly responsible for the same. When you use the product, it gives a bountiful effect of giving your eyelashes a radiant lift every single time.
And, the product helps you hold the looks for longer hours of time. In a nutshell, the Diorshow Iconic Overcurl Mascaradefinitely makes its way to some of the most favorite products of 'The Meghan Markle Skin Care cum Make up collection' and if you have always wanted voluminous eyelashes, then is the product that does its magic every single time.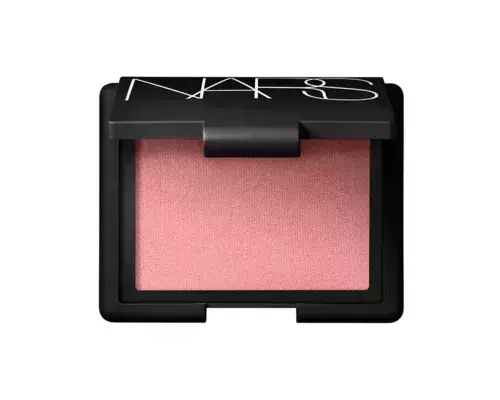 The Nars Blush in Orgasm is a highly recommendable product as it gives you a softer look during the daytime and empowers you with dramatic looks during the evenings. This is, therefore, a product that is highly buildable in nature. Meghan Markle highly recommends the product because of its dynamic and versatile functionality.
Meghan Markle, in fact, has personally said in an interview that she loves Nars Blush in Orgasm, and she has been using the product on and off camera sets. No wonder this product makes its way proudly to Meghan Markle's skincarecollection. In fact, this is a pretty-looking blush that gives a beautiful glow to your cheeks inside out!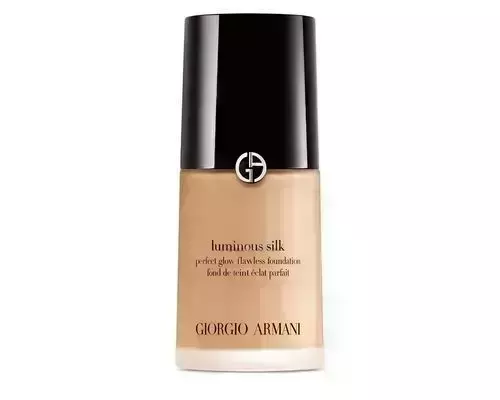 The natural beauty with which Meghan Markle carries herself is not something that can be underrated. This is a luxurious silk foundation creme that is super lightweight and feels great on every skin tone. As this has a lightweight and buildable formulation, you can cover this up for your posh appearance even without wearing too much makeup.
Plus, the formulation has highly effective hydrating properties, and your skin can get a natural, dewy look all the time. Again, Meghan Markle is the kind of diva who doesn't shy away from showing away the natural tone of her skin. In fact, she adores her freckles the way they are. That is the primary reason why she prefers a lightweight foundation that reveals her natural features, too, and she doesn't prefer looks that are made up. The Armani Luminous Silk Foundation, therefore, makes its way to the all-favored Meghan Markle skincare collection elegantly.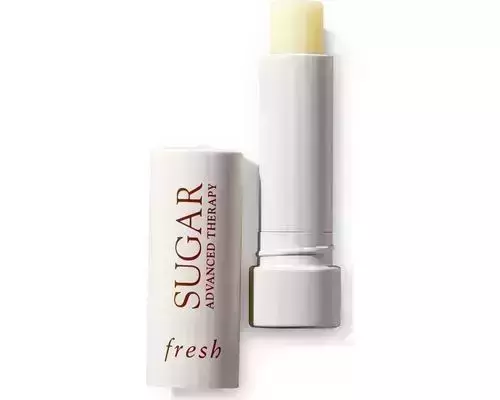 The advanced therapy lip balm brought to you from Fresh Sugar has an even blend of 6 luxurious essential oils, including grapeseed, avocado, and jojoba. This is a lip balm that is reported to be one of Meghan Markle's favorite products, as a matter of fact. The Fresh Sugar Advanced Therapy Treatment Lip Balm keeps your lips well-hydrated and smooth all the time.
Meghan Markle carries her every-time-different-kind of looks as she carefully curates and chooses beauty products that meet the occasion. Therefore, she outshines professional and casual events like that of a pro. Thanks to the essential oils the formulation comprises, the product works to soften and hydrate your lips and gives it an all-natural sheen at the same time.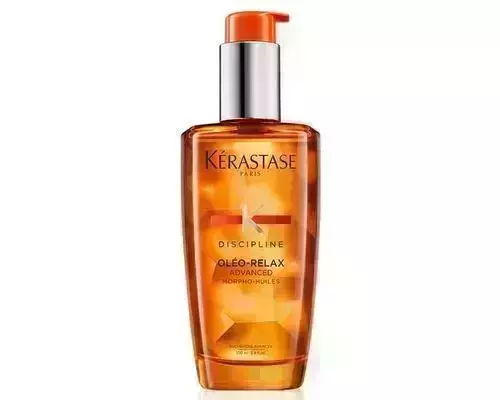 This is the all-new Kerastase Huile Discipline Oleo Relax hair oil that is being talked about here. The relaxing hair oil has a relaxing blend of three oils to give the product formulation a utility finish. The essential oils work together in a trio, giving your locks a soft, smooth, and velvety appearance. It not only smoothens out the frizz of your hair but also helps the head scalp relax its nerves. Therefore, it gives you a relaxing and aromatic experience when you rub that magical oil into your hair strands.
No wonder the beauty diva chose the product in her vanity catalog. She says that the Keratese oil helps keep her hair healthy and adds to the sheen, too. Are you looking for a similar kind of product? Then, you should be ordering a bottle for yourself right away. The product thus surely features on our top 20 Meghan Markle skincare collection duo. With its extremely lightweight and super nourishing formulation, the product deserves to be one of the top-notch beauty products Meghan Markle has in her kitty.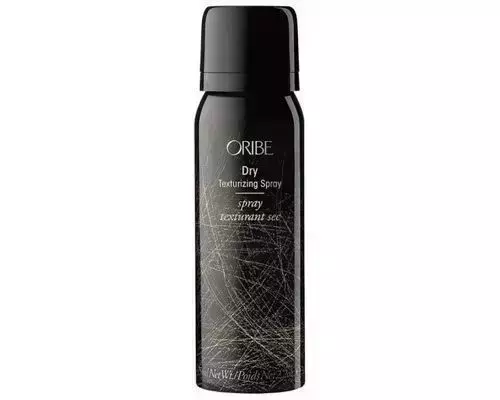 The Oribe Dry spray is especially meant for girls who wanna get out of curly hair. Ms. Meghan Markle prefers keeping your locks in place and staying away from flyaways. Thanks to this all-new product called the Oribe Dry Texturizing Spray, it is super cool and has a mind-blowing formulation, too. For Meghan Markle, not only does the product help her control her frizz, but the unique formulation also helps in adding a beautiful texture to her hair. The lustrous locks are something all of you would want to have, isn't it?
This product has a hydrating formulation that also adds volume to your hair. With its bounty of properties, we must feature the product in the Meghan Markle skincare collection without an element of doubt. You can add a smaller quantity of the solution to a transparent perfume bottle, and using a bristle brush, you can run the solution all the way through your hairline to remove split ends and keep your hair frizz-free.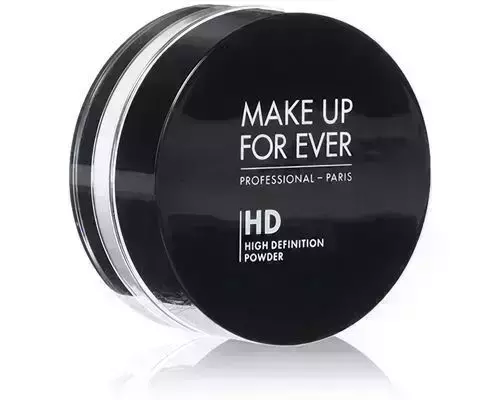 The Makeup Forever HD powder is a classy product that Meghan Markle loves using. The formulation is extremely lightweight and sweat-resistant, too. She loves using the product while she wants her makeup to stay in place and while also wanting to add a bit of coverage to her cheeks and chin.
We have this product featured on our very own Meghan Markle skin care catalog mainly because the formulation keeps your skin flawless and fresh all day long, although it does not grease your skin and add to a flour pack look. That is primarily the main reason why Ms. Markle loves using the compact powder after all.
When you look at the RMS Magic Luminizer, which has the perfect formulation to provide a pretty-looking highlighting tint for your skin, then this is the product you must ideally be looking at. This is a natural highlighter that has the formulation reflect better light on the focal points of your face. This way, the extra coverage or tint is already done up for you. Other than this, you also have the luminizer, giving your face a dewy and radiant look after all.
Therefore, Meghan Markle always carries the luminizer inside her makeup vanity. She feels that the formulation lends her skin a natural and healthy-looking glow as against mediocre beauty products. She uses it for her busy schedules as it is easy to blend into the skin and can be applied easily even while you are out on the go. No wonder the product makes its place in the Top 20 Megan Markle skincare collection.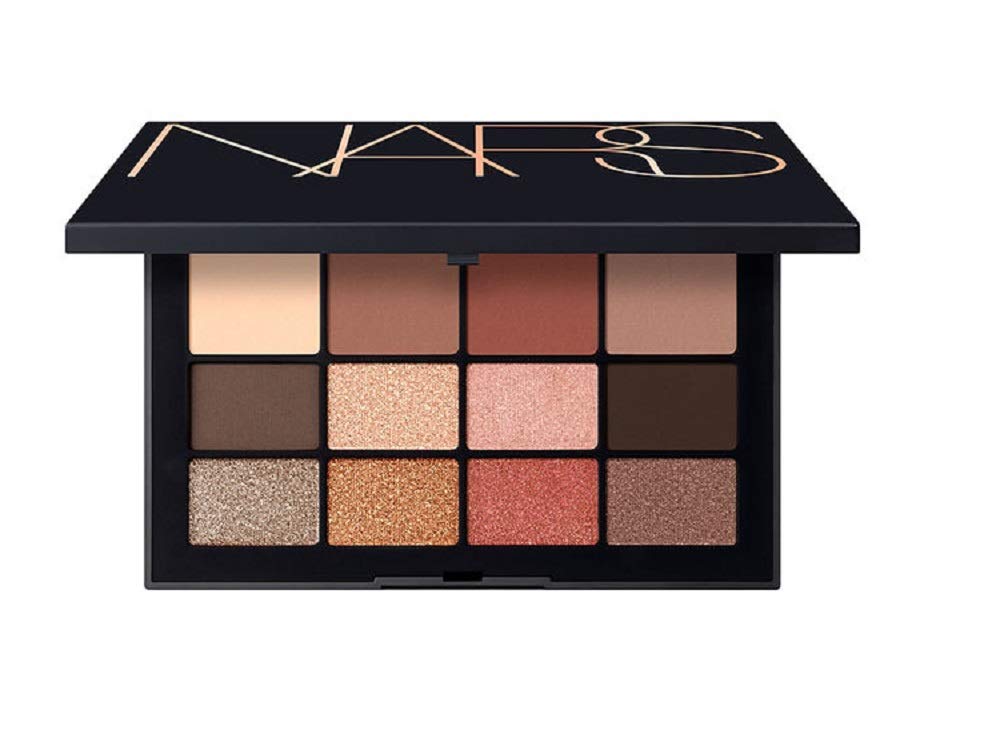 This is the Nars 12 color eye shadow palette brought to you by Mars. The palette has versatile shades that can instantly change your mood from smokey to sultry. Therefore, you become party-ready in absolutely no time at all. In her recent documentary between Ms Markle and Prince Harry, she was seen wearing the 'Nars Afterglow 12 Eye shadow palette' as effortlessly as a makeup pro.
According to Meghan Markle, the Nars 12 shadow palette gives her looks from natural to smokey, and the formulation is highly pigmented and can last the whole day long. That is why we have featured the Nars Afterglow 12 eyeshadow paletteon the top order list of the Meghan Markle skincare collection.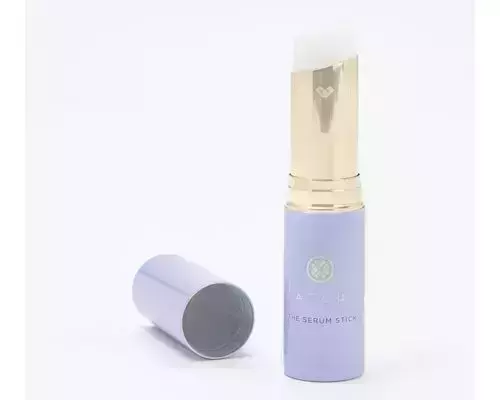 The Tatcha Serum stick is the best skin-care product you can ever ask for. The product is a makeup highlighter in the form of a stick. The product formulation not only keeps your skin extra dewy and moist but also prevents your makeup from breaking out. That extra bit of coverage or a highlighting tint can be given to your face. The hydrating stick glides through your skin.
It was makeup artist Daniel Martin who revealed that he had used the makeup highlighter on the diva. Meghan Markle wanted to prepare herself for a gala event titled 'Salute to Freedom.' This was an event that was held in the year 2021, and it was Daniel Martin who did the complete makeup for her. Seeing the hydrating abilities and the easy finish the formulation has, now Ms Markle uses the highlighter stick wherever she goes. Therefore, we have confidently featured this product on the top favorite Meghan Markle skin care products catalog.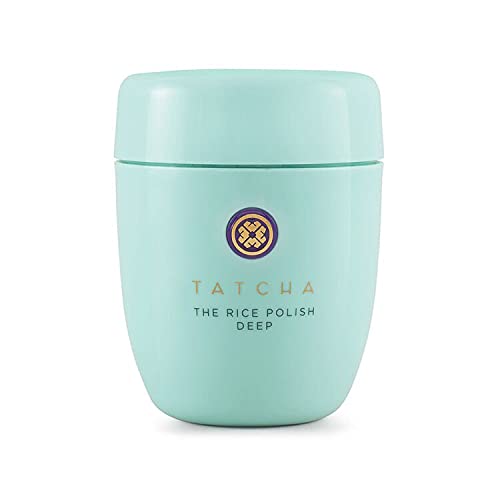 This is yet another stunning product brought to you by Tatcha. The Rice polish is a product formulation that gently exfoliates the dead skin cells present on the external and deeper layers of your face. Plus, the rice polish duo cleanses your face, too. Therefore, this is an exfoliating cleanser that can make your skin feel velvety soft.
There are two celebrities who endorse Tatcha's Classic Rice Polish- Meghan Markle and Kim Kardashian being the two of them. We will feature the product on your favorite Meghan Markle skin care products theme. Although the formulation comes to you in a powder form, the product becomes foamy once you mix the pack with a little tad of water.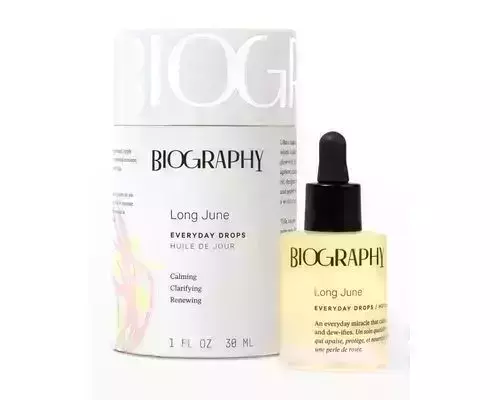 It broke out as an exciting piece of news when we heard that the Biography's Long June Everyday Drops Face Oil is a beauty product Meghan Markle effectively uses on a daily basis. This is simply a magical concoction that is made from the goodness of essential oils like jojoba, avocado, and rosehip. These oils smoothen and nourish your skin.
Therefore, this is a beauty product that features in the Top 20 Meghan Markle skincare collection. She uses the simple and effective product to vouch for her elegant and effortless beauty all day long. This oil is known for boosting the inner-most glow of your face because of the effective antioxidants the formulation has. Therefore, the product is a must-have for all you beauty fanatics out there!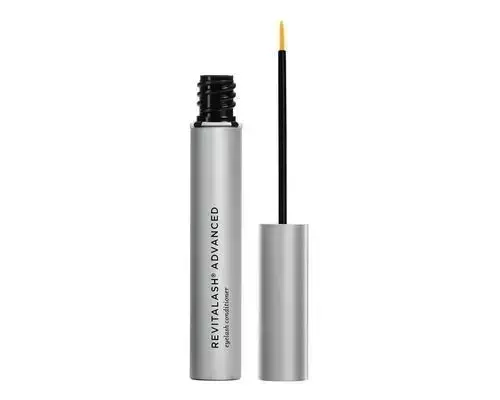 It is a no-brainer that someone like Meghan Markle remains under the spotlight of the camera all day long as she belongs to Royalty, and she also keeps herself occupied with the brand endorsements she is responsible for. Therefore, she has to remain her best no matter what time of the day it is. Apparently, she admits that she has to use some of the impeccable beauty products to remain her best. The all-new Revitalish Advanced Eyelash Conditioner is one of the main products that help her carry her looks effortlessly.
The product formulation is a super-duper eyelash serum that enhances the look of your eyelashes. The serum improves the overall look of your eyelashes, making them appear voluminous apart from helping them look fuller and healthier too. Because of its enhanced properties, we have featured this particular product in the 'Meghan Markle Skincare Collection.'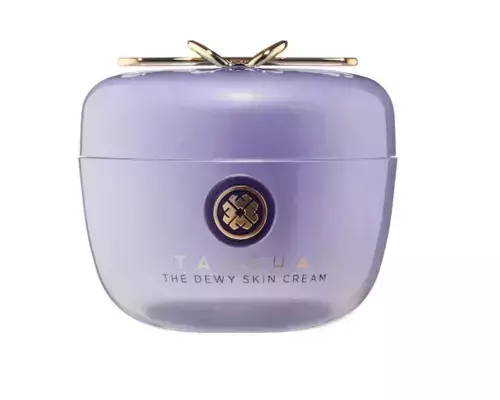 The Tatcha Dewy Skin creme is a celebrity's favorite, not without a reason. The formulation comprises an exotic mix of beauty-enhancing botanicals and antioxidants that help keep your skin fresh, radiant, and bright all the time.
Not only this, the Tatcha Dewy Skim Cream is also regarded as a perfect winter cream as it can keep your skin smooth and provide your skin with a dewy and hydrated look all the time. You can have a look once you apply the creme gently across your face, and you can figure out the visible difference yourself. So, this is the product that can never get you wrong.
Summing It Up
In total, we have seen 20 Meghan Markle skin care products that come to you with exciting skin-nourishing properties. These products are carefully curated and chosen by the beauty queen Meghan Markle herself, and she also uses these products regularly.
The product formulations have hydrating properties, and the makeup products are highly pigmented to last your beauty looks all day long.
So, which is the beauty product are you going to try right away?