Don't you think perfume has evolved into an integral accessory, amplifying personal style? Well, in the ever-growing landscape of fragrances, the choices seem endless, making the task of finding a scent that truly resonates with your identity a tough one.
As we step into 2023, the global perfume industry showcases a captivating array of options, with the top 10 best-selling perfumes in the world effortlessly blending timeless classics with innovative creations. The fragrances possess a profound yet often subconscious sway over our emotions and memories.
Whether you're starting on a fragrant exploration or want to reaffirm the prominence of your favorite, this collection serves as your informative companion.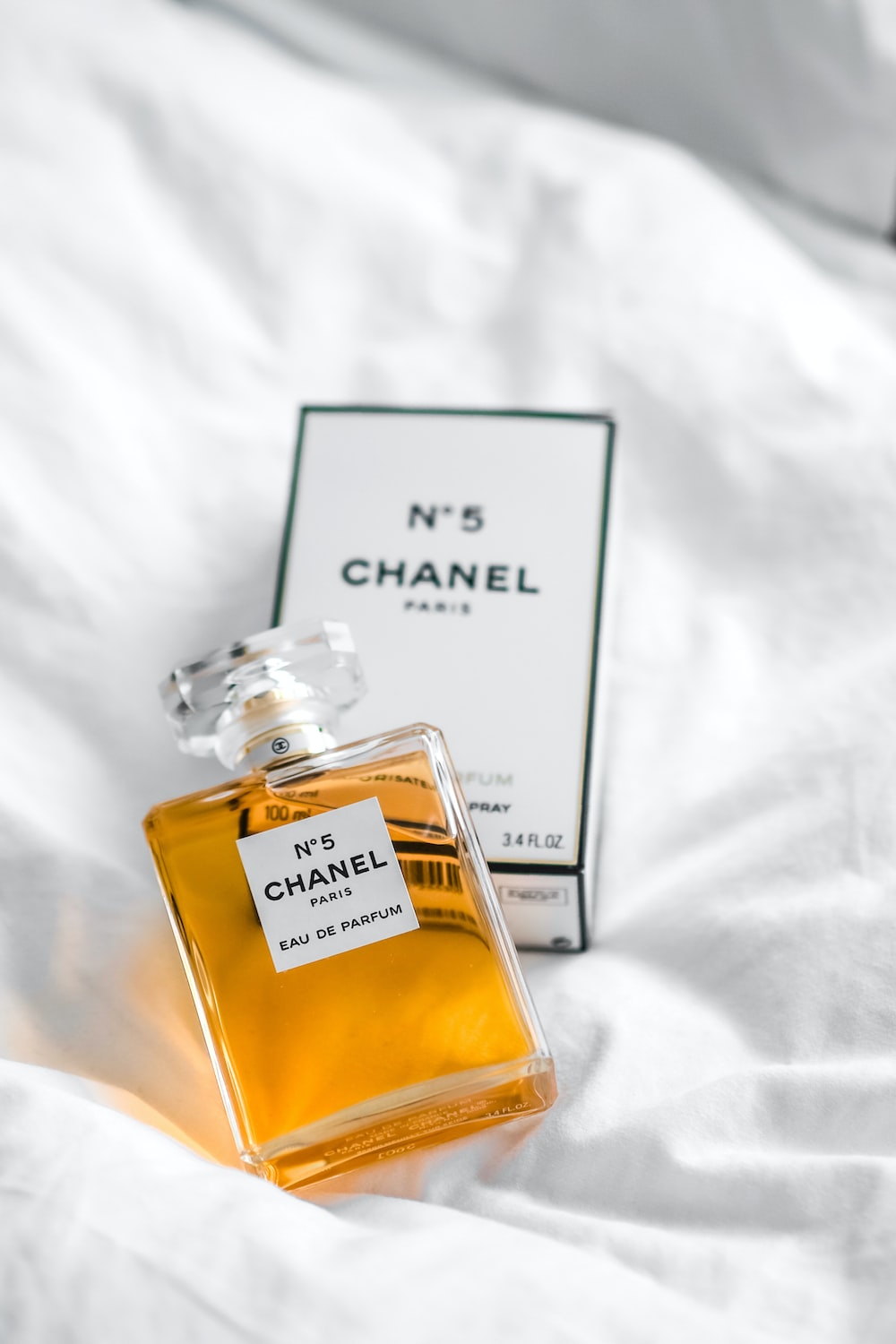 No. 5 Chanel, a truly exquisite perfume, has a captivating scent, born during the dynamic era of the Roaring Twenties, and continues to wield its enchanting power even today. What makes No. 5 Chanel remarkable is its rich history. The complexity of the fragrance is another facet of its allure, comprising more than 80 distinct components, including the likes of Rose Centifolia, jasmine, and ylang-ylang.
Its attraction was further heightened by celebrity endorsements over the years, notably by Marilyn Monroe in 1952, who famously claimed to wear 5 drops of the perfume daily. The enduring popularity of No. 5 Chanel is truly impressive, with approximately 10 million bottles sold each year. It is timeless charm and captivating blend of elements continue to captivate fragrance enthusiasts and newcomers alike, solidifying its position as a beloved and best-selling perfume.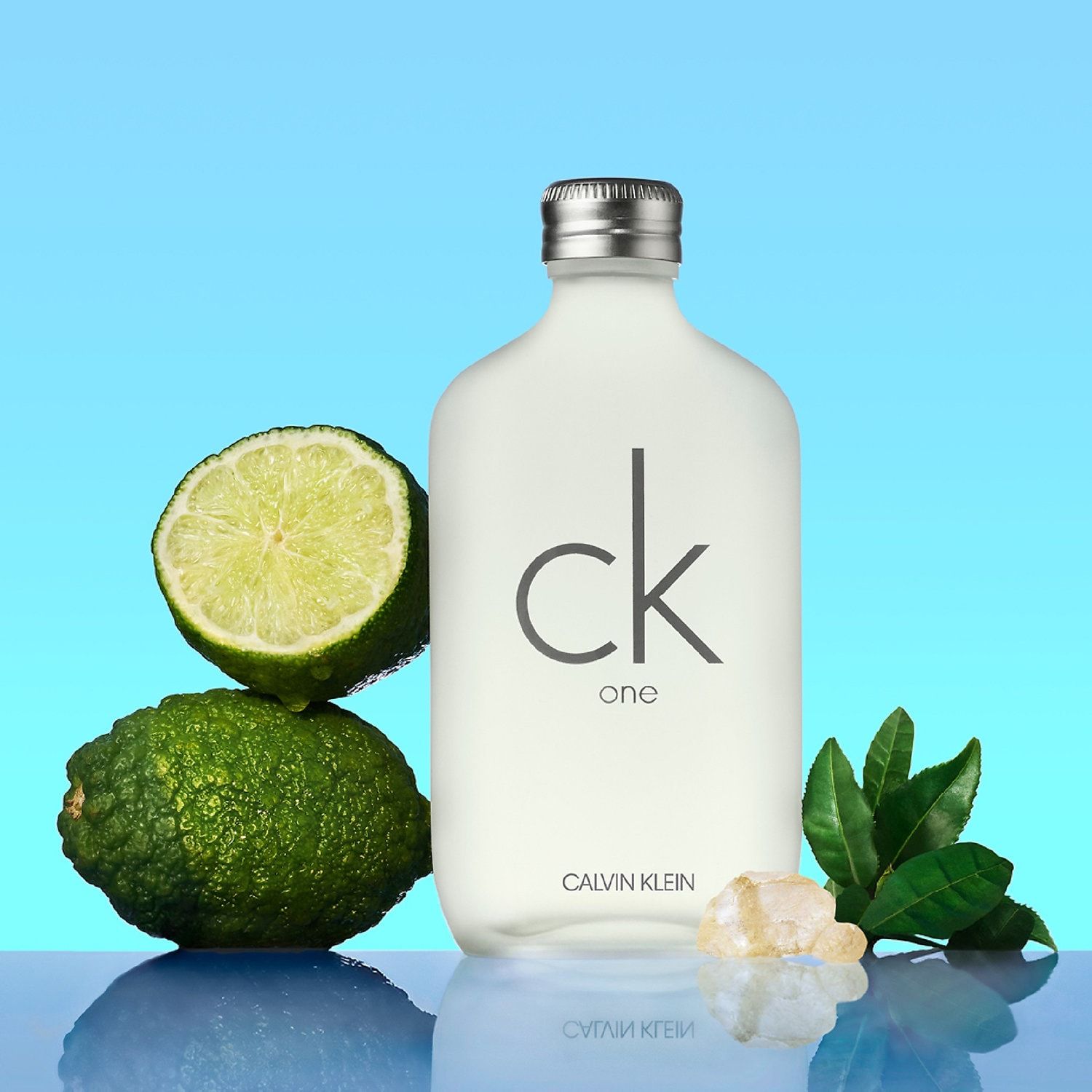 This is yet again among the top 10 best-selling perfumes in the world, Calvin Klein's CK One, a scent that defined the '90s and remains popular in 2023. Introduced in 1994, CK One broke away from the strong perfumes of the '80s. Its crisp, fresh aroma, with hints of green tea, bergamot, and musk, was a refreshing change.
Additionally, CK One was among the first unisex fragrances, leading the path for more scents that don't focus on gender, which matches today's inclusive outlook. It's no surprise that CK One is a preferred choice for those seeking a versatile scent that harmonizes perfectly with their individuality without concerning themselves with traditional categories.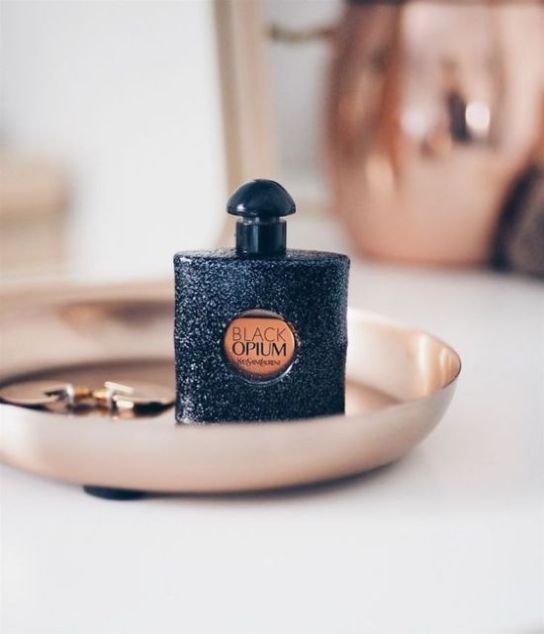 Earning its place among the top 10 best-selling perfumes in the world, Yves Saint Laurent Opium Eau de Parfum also claims the distinguished rank of the second-highest-seller of fragrance in the UK. The coveted Black Opium fragrance, a harmonious fusion of warmth, sensuality, and floral undertones, features a captivating composition of vanilla and black coffee.
Notably, the fragrance has garnered a dedicated following among celebrities, including Jourdan Dunn, Zoe Kravitz, Edie Campbell, and Arina Sheldon. The combination of its enchanting scent and celebrity endorsement positions Yves Saint Laurent Opium Eau de Parfum as a true powerhouse in the world of fragrances.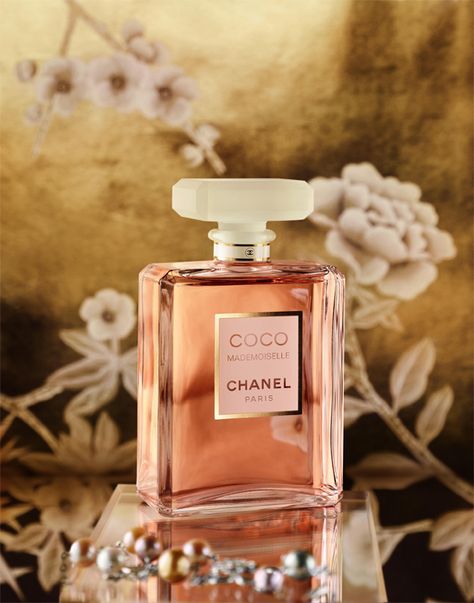 Eau de Parfum Chanel Coco Mademoiselle, an alluring and spicy feminine fragrance, made its debut in 2001 and continues to be a top seller in the present day. It holds the distinction of being the best-seller of perfumes both at The Fragrance Shop and John Lewis. The fragrance boasts a delightful combination of vanilla, lingering patchouli, sweet citrus top notes, and white musk, resulting in a captivating and long-lasting aroma when applied to the skin.
It is believed among the users that the fragrance of this perfume feels everlasting, which is difficult enough to be forgotten by everyone. It becomes a source of becoming a center of attraction and worth appreciation for a long time. Some personal anecdotes highlight the deep emotional connections that scent like Chanel Coco Mademoiselle can forge, adding to its enduring popularity. No wonder this one is considered among the top 10 best-selling perfumes in the world.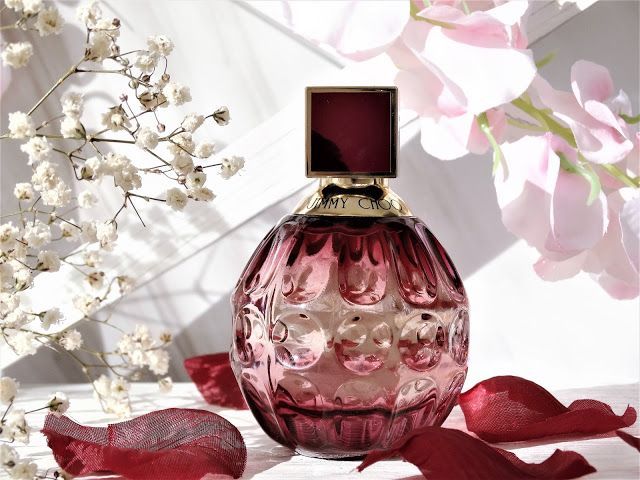 In 2011, Jimmy Choo's first step into fragrances became an instant hit. Comprising notes of sweet, exotic tiger orchid, sweet toffee, and patchouli, the scent embodies a warm, confident, and woody essence. The fragrance marks an opportunity for customers to partake in the exclusive world of a premium brand at a good feasible price point, as noted by the Head of Training at Kenneth Green Associates, Sarah Binns.
At Jimmy Choo's debut, it was met with great excitement due to its incorporation of recognizable house codes, including Murano glass and Python print. Its enduring appeal lies in its unique gourmand and fruity aroma, which has carved a distinct place in many people's perfume preferences over time. The fragrance's ability to capture attention and create a signature scent has contributed to its lasting popularity. Today, it has made its place among the top 10 best-selling perfumes in the world.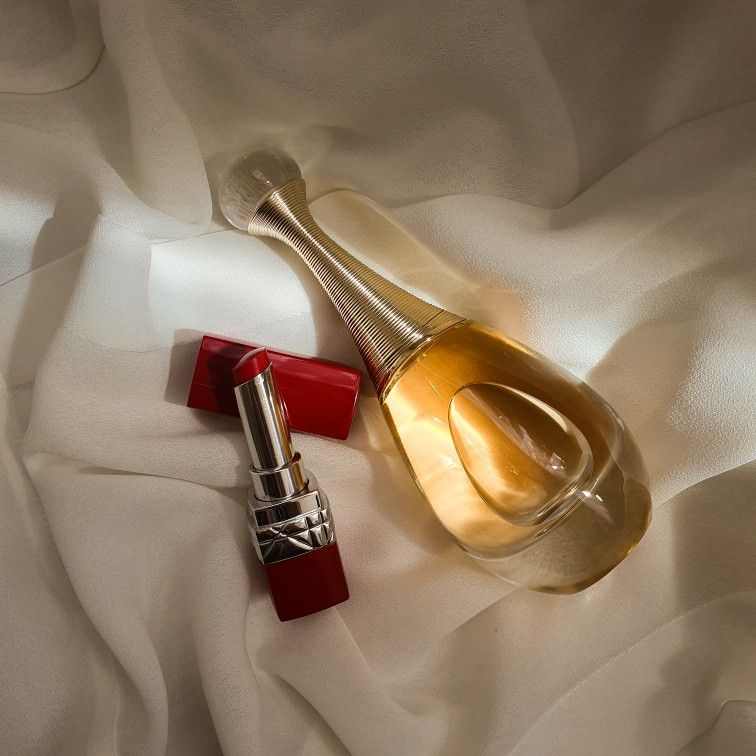 When it comes to perfumes, this option is the one that should not be left behind as it has grown its popularity so much that today it is said to be placed in the list of top 10 best-selling perfumes in the world. Since its establishment in 1947, these words have become legendary in the fragrance realm. J'adore signifies luxury, elegance, and feminine charm, closely tied to the Dior brand.
Adored by women worldwide, the iconic scent is a unique fusion of floral notes that enchant the senses. J'adore Dior isn't just a fragrance, but also it's a statement of timeless style and grace. Wearing it means embracing an experience radiating confidence and beauty. This enduring appeal ensures that J'adore Dior remains a true fragrance legend, destined to hold its revered status for years ahead.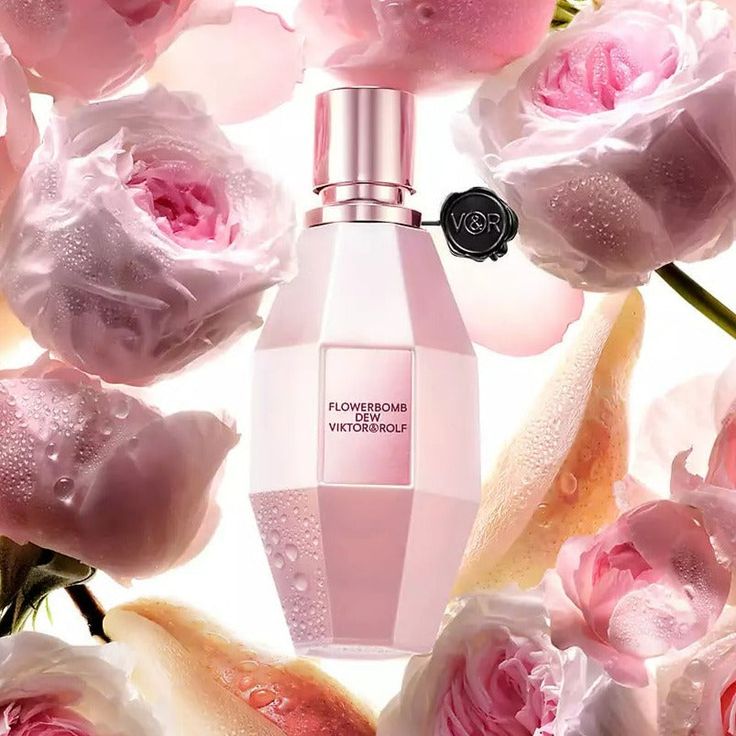 Flowerbomb by Viktor & Rolf is a burst of flowery scents, capturing feminine vibes in a fragrant explosion. Its harmonious blend of sugary and tangy notes forms a memorable fragrance. Since its introduction in 2005, this scent has stood the test of time in the fragrance world, captivating the attention of women across the globe. Flowerbomb perfectly balances refinement and allure, empowering anyone to feel to be above the clouds.
The fragrance's bottle, resembling a grenade, symbolizes its potent and captivating nature. Whether you have to stay overnight for some special event, Flowerbomb serves as an ideal companion, instilling confidence, enhancing beauty, and evoking an unstoppable aura in women. Its enduring popularity and unique character solidify Flowerbomb's position as a remarkable and beloved fragrance choice.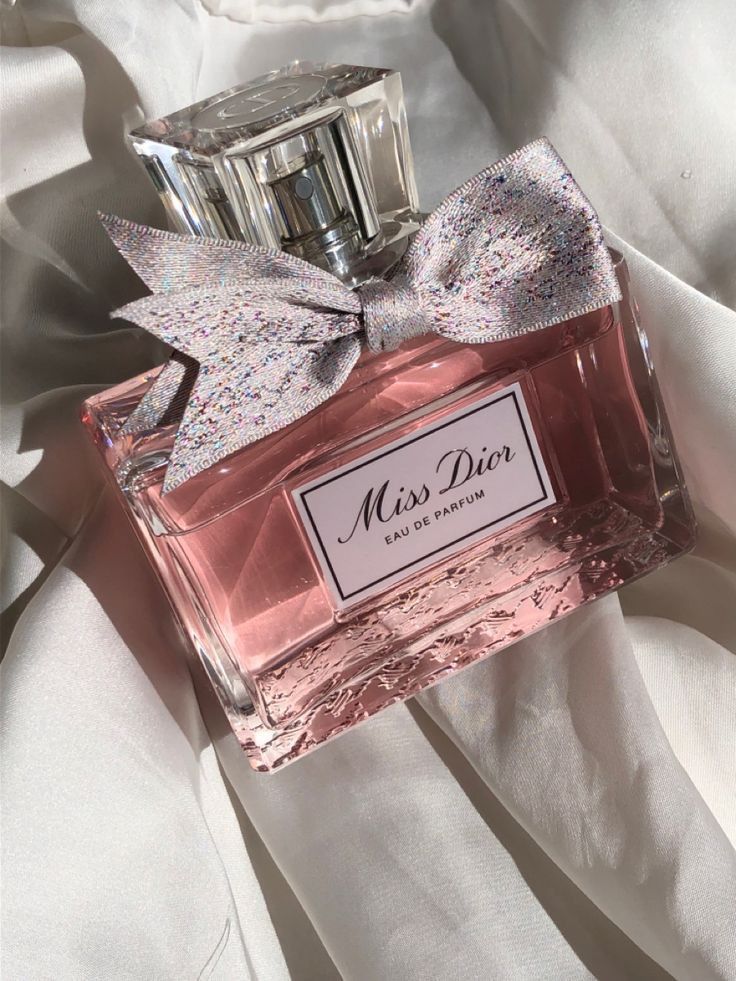 For people who have a taste for exquisite things, the brand Miss Dior holds a special position. This renowned scent from the high-end brand of Dior has enamored hearts for a long time and possesses an ageless and refined fragrance. A homage to Christian Dior's sister, Catherine (also called Miss Dior), the fragrance exudes an air of elegance.
With floral grace, Miss Dior opens with aromas from Italian, rose, mandarin, and jasmine, melding into which combine with mid-notes of ylang-ylang and patchouli alongside base notes like musk, vanilla, and amber wood. This perfume exudes a womanly, sophisticated essence suitable for any event. This fragrance is counted in the top 10 best-selling perfumes in the world.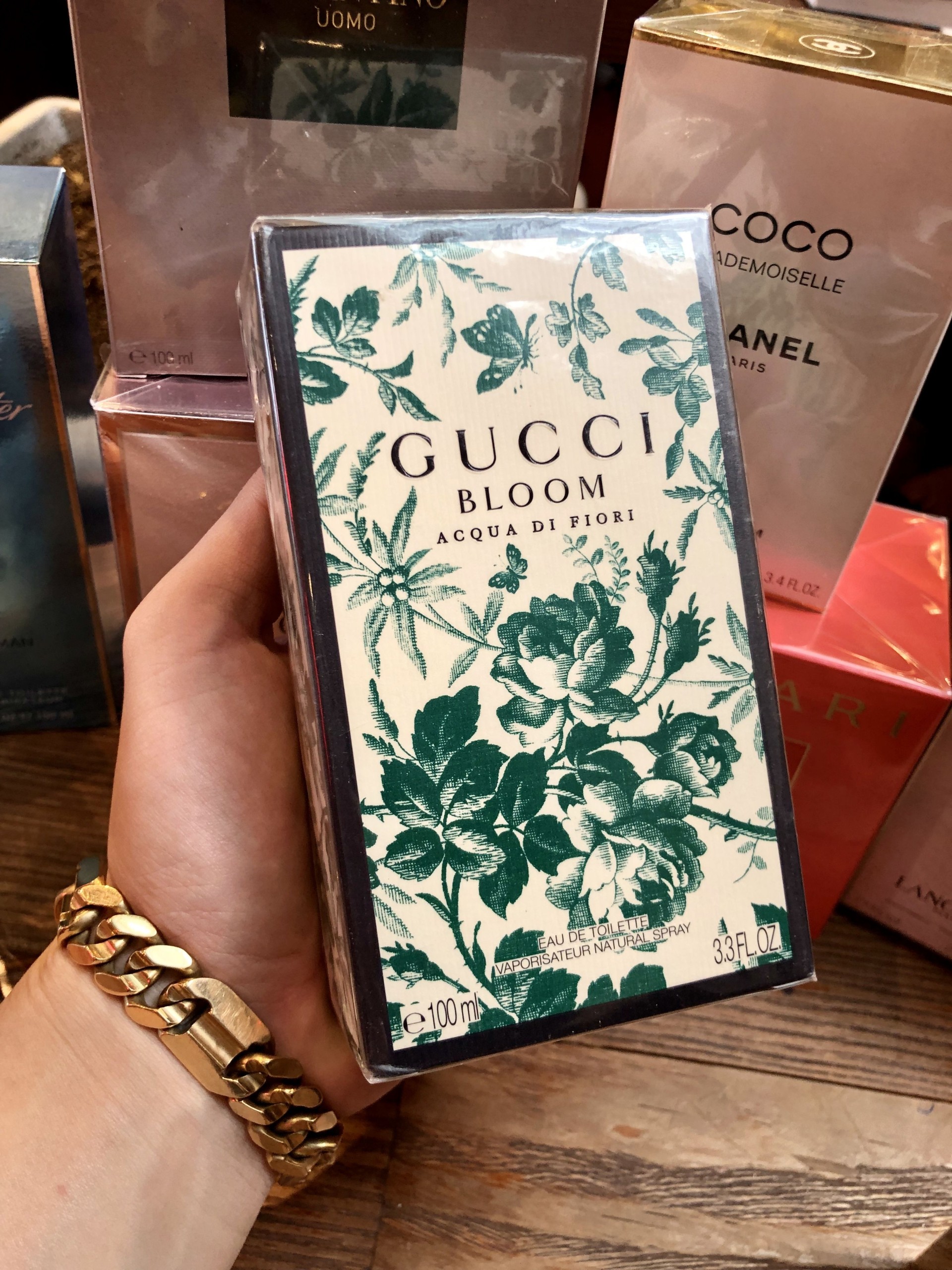 Discover the latest Gucci fragrance, Bloom Acqua Di Fiori, as this, too, is a fragrance that captures nature and the essence of being feminine. It mirrors the feeling of spring's freshness and the beauty of flowers in Bloom.
Designed for women seeking confidence and elegance, its top notes include green galbanum and jasmine bud, followed by tuberose and honeysuckle at its heart. In contrast, base notes comprise musk and sandalwood. Gucci Bloom Acqua Di Fiori offers a delicate, captivating scent that empowers and enhances your free-spirited charm. Immerse yourself in the magic of nature with this exquisite fragrance.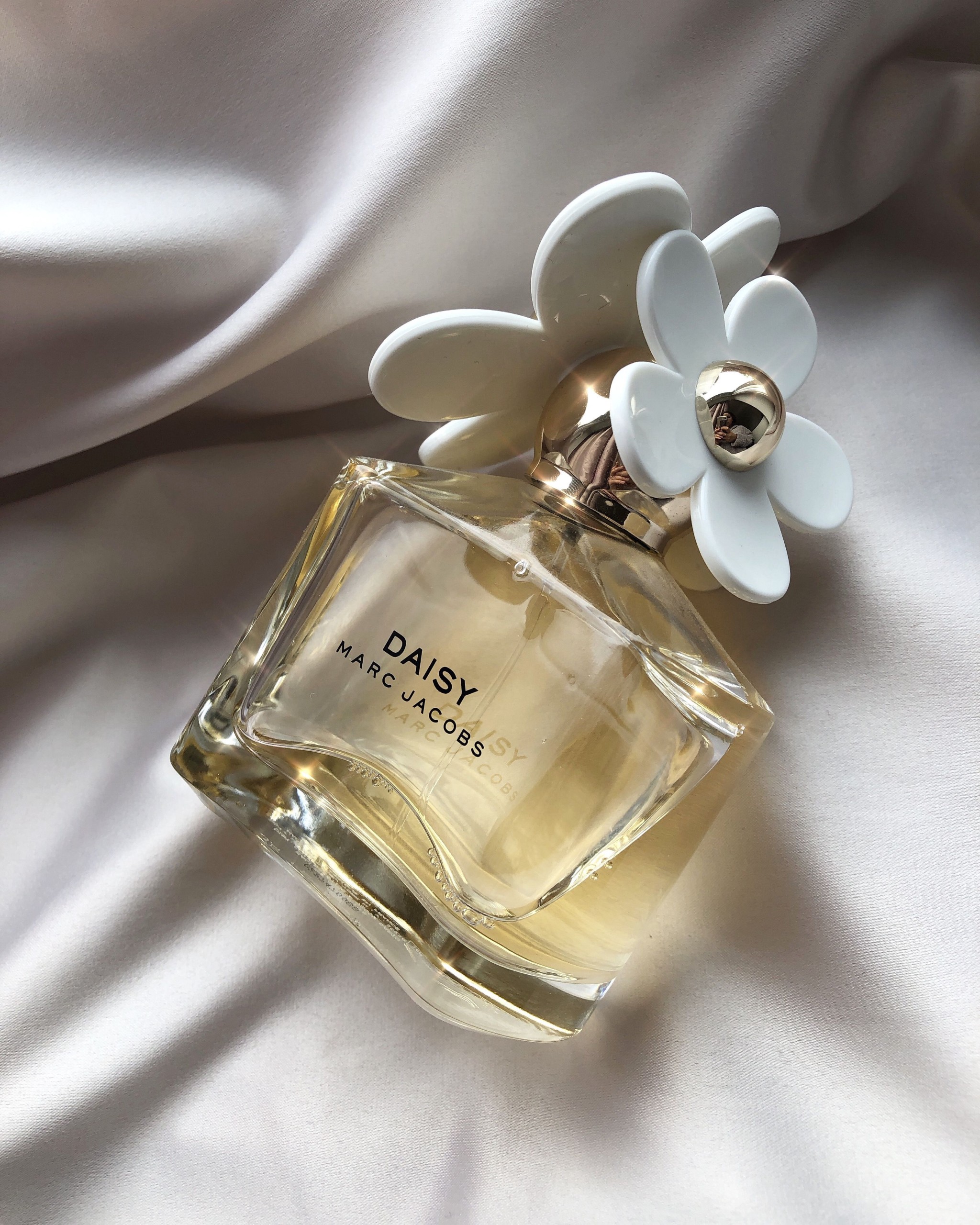 Daisy Eau de Toilette by Marc Jacobs is a popular fragrance adored for its youthful and fresh character. A standout in the Daisy fragrance line, it has garnered a substantial following. Radiating a vibrant and playful aura, Daisy Eau de Toilette combines floral and fruity notes. Its opening showcases a blend of strawberry, violet leaves, and pink grapefruit, crafting a sweet and lively introduction. The heart of the fragrance comprises gardenia, jasmine, and violet petals, contributing a delicate and feminine touch.
The base notes of musk, vanilla, and white woods offer a subtle and comforting foundation. Often described as light, breezy, and carefree, this fragrance is perfect for casual and daytime wear, with moderate longevity lasting several hours on the skin. Daisy Eau de Toilette captures a charming and youthful essence, encapsulating a carefree spirit. Its iconic daisy-shaped bottle adds to the whimsical and feminine appeal.
Summing It Up
In this world of perfumes and scents, there are special brands like Chanel and Yves Saint Laurent that created famous perfumes loved by many. These perfumes not only smell good but also remind us of important times.
Viktor & Rolf is another brand for you to enjoy its amazing smell. They made Flowerbomb, a perfume that's like a burst of wonderful smells. However, fragrances are about more than just nice odors.
Gucci Bloom makes luxurious ones that connect to history. Daisy Eau de Toilette is a perfume that smells like an exciting adventure. These scents are more than just pleasant. They give you confidence and show your personality. In the world of delightful scents, each bottle holds a story, a feeling, and a way to express who you are.
Choosing a fragrance is like selecting a chapter of your fragrant journey. These are the top 10 best-selling perfumes in the world for you to make an ever-lasting impact on people you meet.
Frequently Asked Questions
What Are the Ways to Make the Fragrance Last Longer?
To make the fragrance last longer, apply a fragrance-free moisturizer to your skin before spraying perfume, as hydrated skin holds scents better. Focus on pulse points like wrists and neck, and avoid rubbing the perfume. Layering with matching scented products and choosing long-lasting perfume concentrations like Eau De Parfum also helps prolong the scent.
What Are the Pulse Points to Apply Perfume?
Pulse points are areas where blood vessels are closer to the skin's surface, emitting heat that enhances fragrance projection. Common pulse points to apply perfume include the wrists, neck, behind the ears, inside elbows, and at the base of the throat. Applying fragrance to these points can help it last longer and develop more prominently on your skin.
Which Country is Known for The Best-Selling Perfumes?
France is widely recognized as a leader in the production of high-quality and best-selling perfumes. The country has a rich history and tradition in the perfume industry, with famous fragrance houses like Chanel, Dior, Guerlain, and many more originating from France. The city of Grasse, in particular, is known as the perfume capital of the world, where numerous iconic fragrances have been created.