The cosmetic Line Live Tinted offers a variety of products, including Live Tinted Huesticks. These groundbreaking Huesticks are multifunctional color correctors created to accommodate a wide range of skin tones. Deepica Mutyala, a 29-year-old Instagram influencer, started the brand Live Tinted. The products have a wide range of cosmetics and are being loved by many.
They have a creamy texture and may be used on different parts of the face to treat particular problems, including redness, hyperpigmentation, and under-eye circles.
Each Huestick is purposefully designed to complement a variety of skin tones, encouraging inclusion and celebrating diversity in the cosmetic business.
Live tinted Huesticks enable people to modify their makeup regimen to suit their specific skin tone and preferences by providing a variety of colors that may be mixed and altered.
An Overview of Live Tinted Huesticks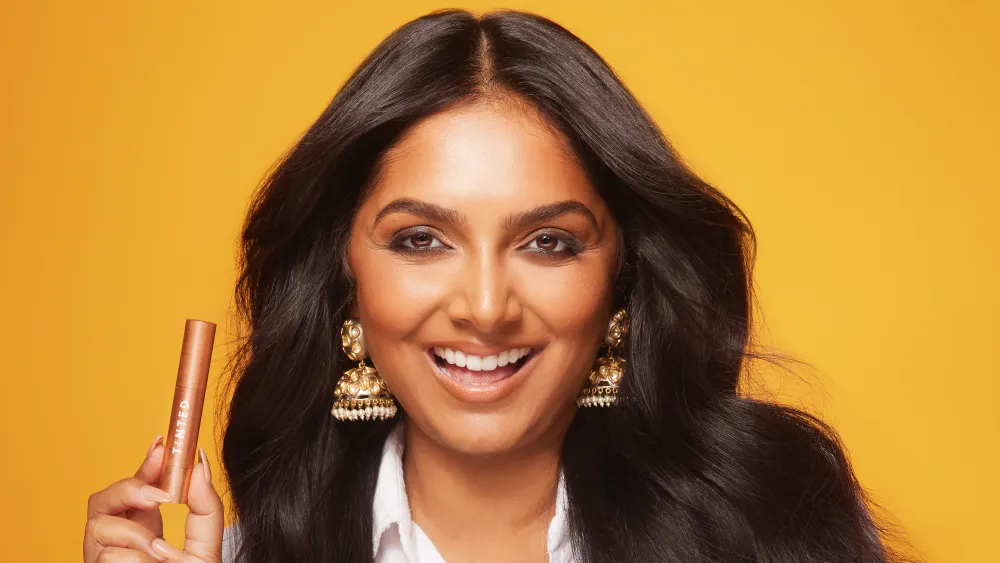 If you have never heard of Deepika, she is a 29-year-old who became famous after posting a video on YouTube in which she used bright red lipstick to conceal her under-eye bags. The color-correcting method employs red to mask overtones of green and blue.
Since it was released in 2015, the video had over 10.7 million views. Later, Mutyala would add more videos on her channel and finally to the live-tinted website. Four years after the phenomenon's inception, Mutyala has finally released her first item: a multi-purpose color corrector.
In addition to her drive and hard work, her bubbly, slightly clumsy personality, a very cute family, and a coming-of-age narrative in which she talks about becoming comfortable in her non-American skin contributed to developing a community with a six-figure membership.
The Huesticks Review
The sticks are available in five distinct hues that are designed to complement various skin tones and may be used to color correct or add some pigment to the lips, face, or eyes. The hues include rusty orange, deep red, Peach, plum, and brick red. Each one resembles a thick lip crayon in form.
When you watch them glide across your forearm, you will instantly note how creamy and pigmented they are; what do you need to see how well they would perform on your actual face?
1. The Gorgeous Copper Finish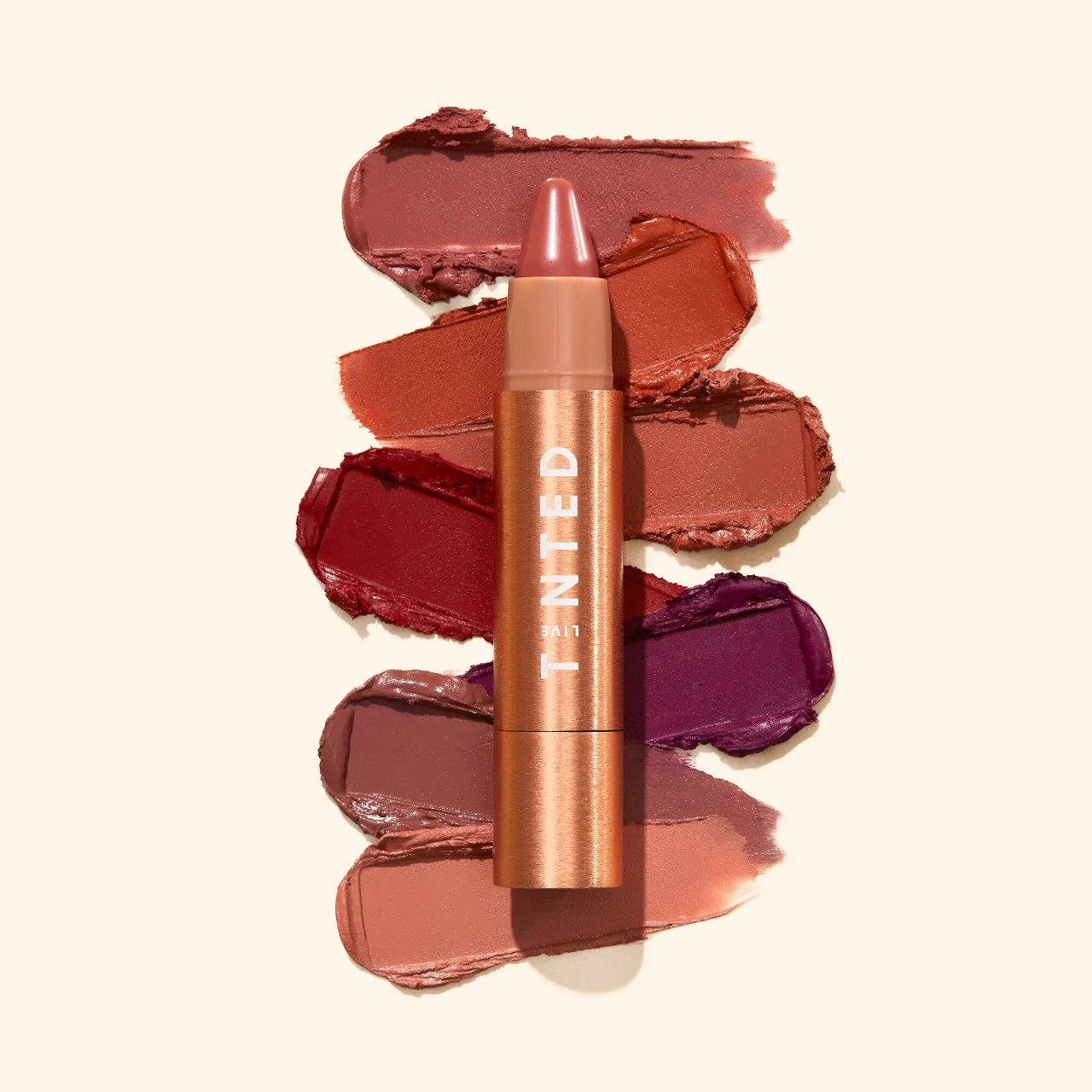 The rough copper tubing's stunning copper surface was inspired by pennies, which are described as being "the in-between, the forgotten, but beautiful." Forget the marketing jargon; to us, it just feels so sumptuous and sensual. Additionally, it resists scuffing easily, which makes throwing them into a bulging purse even simpler.
2. Multifunctional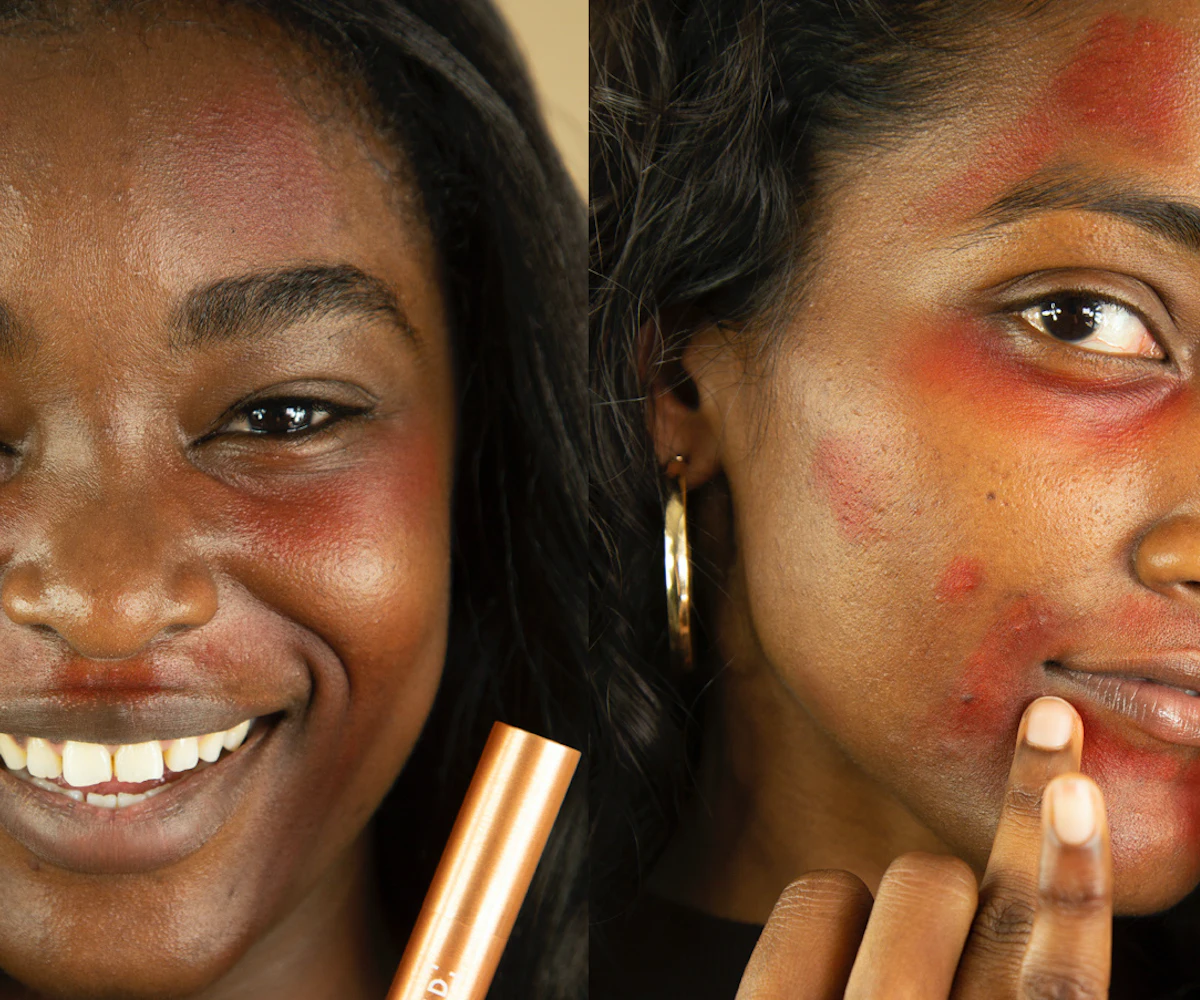 They have several users because most lipstick compositions are inappropriate for the eyes. To make Huesticks suitable for this sensitive area, they were developed without the nasties, such as Carmine for the red dye. Have you ever tried using a cream brush instead of lipstick? Too much slipping equals insufficient staying strength. Here, Deepica has managed to get the ideal texture.
3. Ingredients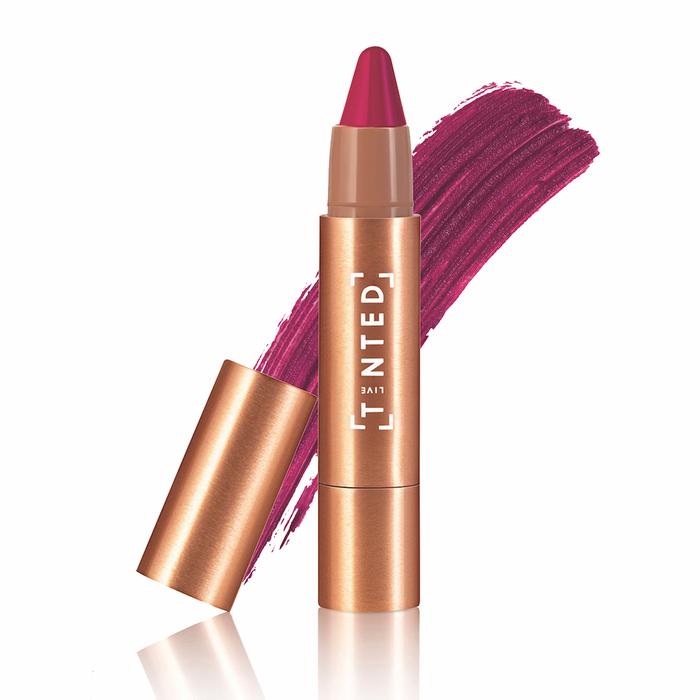 Live Tinted has used hyaluronic acid and squalane to keep their cleanliness constant. People with sensitive skin would find this product a good go as it is unscented.
4. Beginner Friendly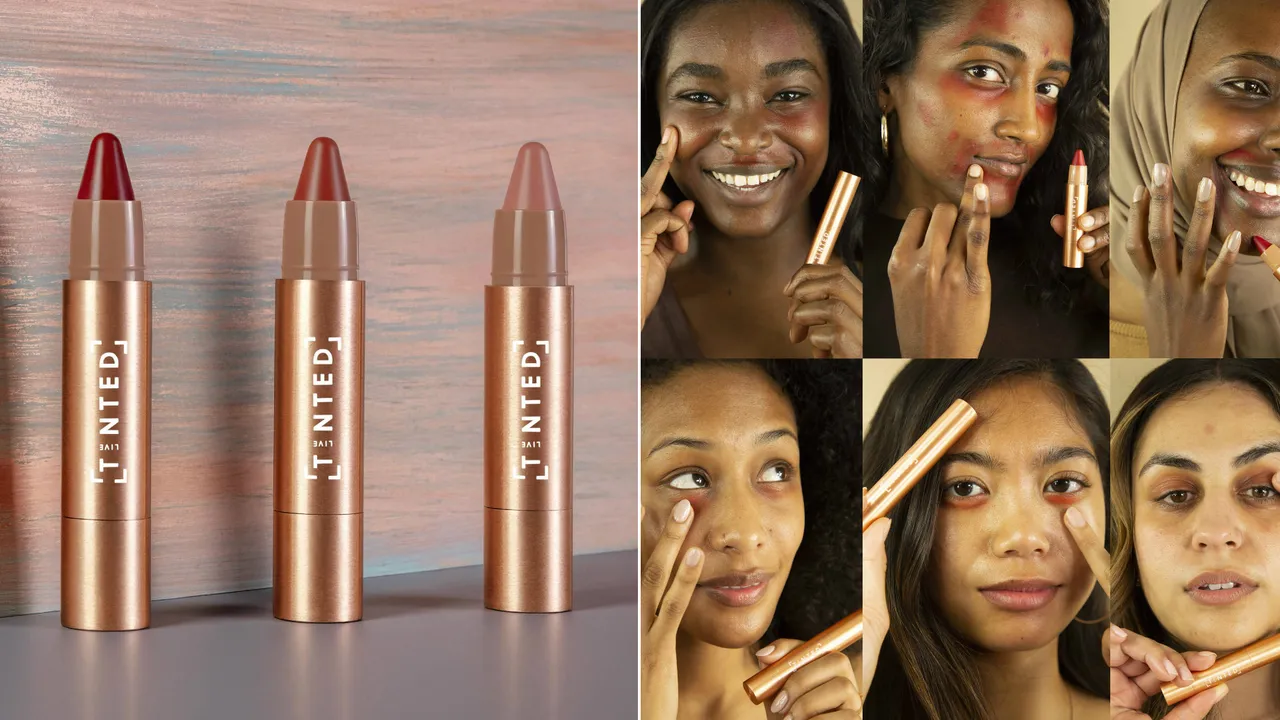 The Huesticks are so friendly and easy to use that you can love playing and experimenting with them to try new styles. This freedom makes the Huesticks more beginner-friendly and loved by many novices.
Application of Live Tinted Huesticks
These creamy, multi-purpose sticks may be used to address a variety of issues, including under-eye circles, redness, and hyperpigmentation. They are excellent for a wide range of skin tones.
The following detailed instructions will show you how to use live tinted hue sticks in your beauty routine:
1. Preparation
It starts by cleansing and moisturizing your face. A smooth canvas may be made using a primer before applying a huge stick. Decide which particular flaws, such as dark circles, uneven skin tone, or pimples, you would like to fix.
2. Choosing the Right Shade
Live Tinted offers a variety of Huesticks colors to accommodate various skin tones and correction requirements. Choose a color that complements your skin tone and area of concern. Keep in mind that certain uses may have two functions. For instance, a peachy color can treat both hyperpigmentation and dark under-eye circles.
3. Color Correction
Under Eye Circle: Apply the stick in a shade that goes well with your skin tone on the under-eye circles. Use a Peach or orange hue for circles beneath the eyes that are blue or purple in tone. Choose a foundation matching hue for brownish circles. Apply the product sparingly using your fingers or a cosmetic sponge to the under-eye region, then blend.
Redness: Acne or irritated redness can be neutralized by using a green-toned hue stick. Apply a tiny quantity and gently integrate it into the reddened areas. Applying too much might cause a greenish cast under your foundation, so be careful not to do so.
Hyperpigmentation or dark spots: Dark patches or hyperpigmented regions should be covered with a color that is a little lighter than your natural skin tone. Apply a Huestick with a dab, blending the edges smoothly.
Uneven Skin Tone: Use a hue that complements your skin tone if you have regions of uneven skin tone, such as around the lips or nose. To make a consistent base, apply a thin coat and mix it in.
4. Blending
After using the Huestick to cover the required areas, use your fingers, a cosmetic sponge, or a brush to blend the borders delicately. Integrally blending the regions that have been treated with the rest of your complexion is the aim.
5. Foundation or Concealer
Apply your usual foundation and concealer over the areas that have been repaired, ensuring a seamless transition between the regions that have been treated and those that have not. To mask any lingering flaws even further, use concealer.
6. Setting
Using a translucent setting powder and makeup brush, set your makeup to provide long-lasting coverage. By doing this, you can stop the Huestick from fading or moving during the day.
Impressions of Live Tinted Huesticks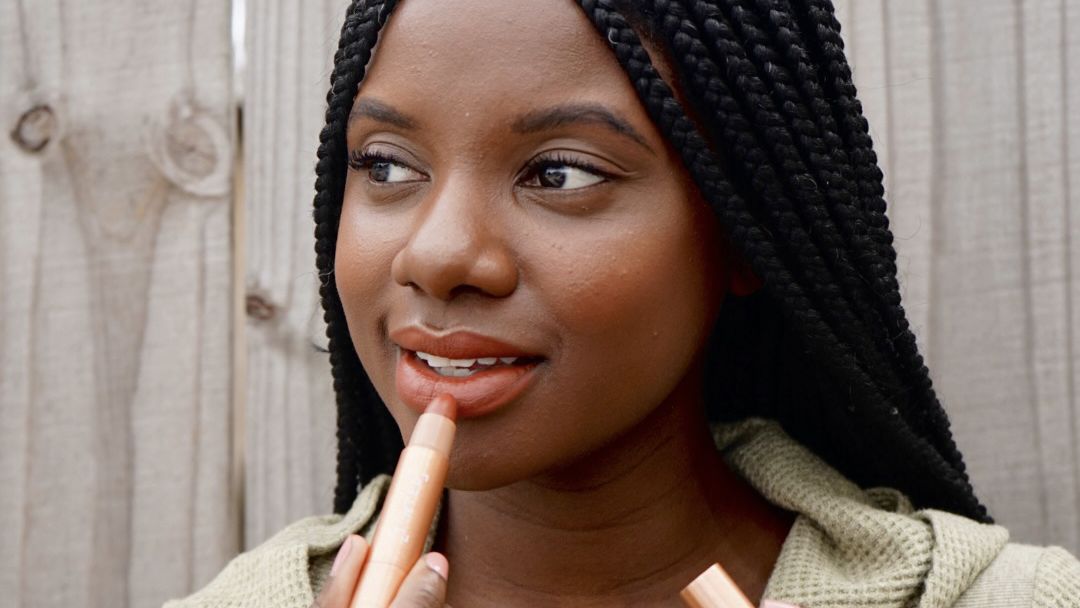 Origin and rice perform wonderfully as lipsticks and have amazing color and pigmentation. However, they don't have the same lasting strength as a typical lipstick. Because it appears so natural and enhances any attire or appearance, the terracotta tone is increasingly virtually daily. To make it truly nude, apply the shaded park or any lighter nude pink lipstick in your arsenal. It produces a nude lip impression but with a small burst of color. You do need to reapply after meals because the lipstick does not have the same lasting power as regular lipstick.
Every day, you may use it as a color corrector beneath your eyes and around your mouth, as well as a lipstick lip liner. When mixed with foundation, the origin will make your face seem orange—indicating that it is overly pigmented and originates similarly. A few times you could also try using it as eyeshadow and blush; it looks quite natural.
You may avoid using concealer by using Origin and Rise as color correctors for dark blue Gray under-eyeHuestick's ability to do away with the daily need for concealer. Apply origin and rise beneath and around your eyes, then use a finger to give it a subtle blending. You then immediately apply your foundation and mix it out evenly over your face to give a nice, even complexion that generally hides your dark circles. Only if you genuinely feel the need should you put concealer on top. The sticks, on the other hand, work well for everyday makeup and may save you a ton of time!
You will say wow when you look at the form and cleanliness. In contrast to traditional lipstick, the sharpened crayon form mix outlines the lips quite simply. However, because there is no sharpener, we must wait and observe how they reduce. Live tinted guarantees that the Huesticks are cruelty-free, vegan, and free of parabens, sulfates, and phthalates. Instead, they are jam-packed with vitamins, hyaluronic acid, and skin-nourishing squalane.
Key Tips to Remember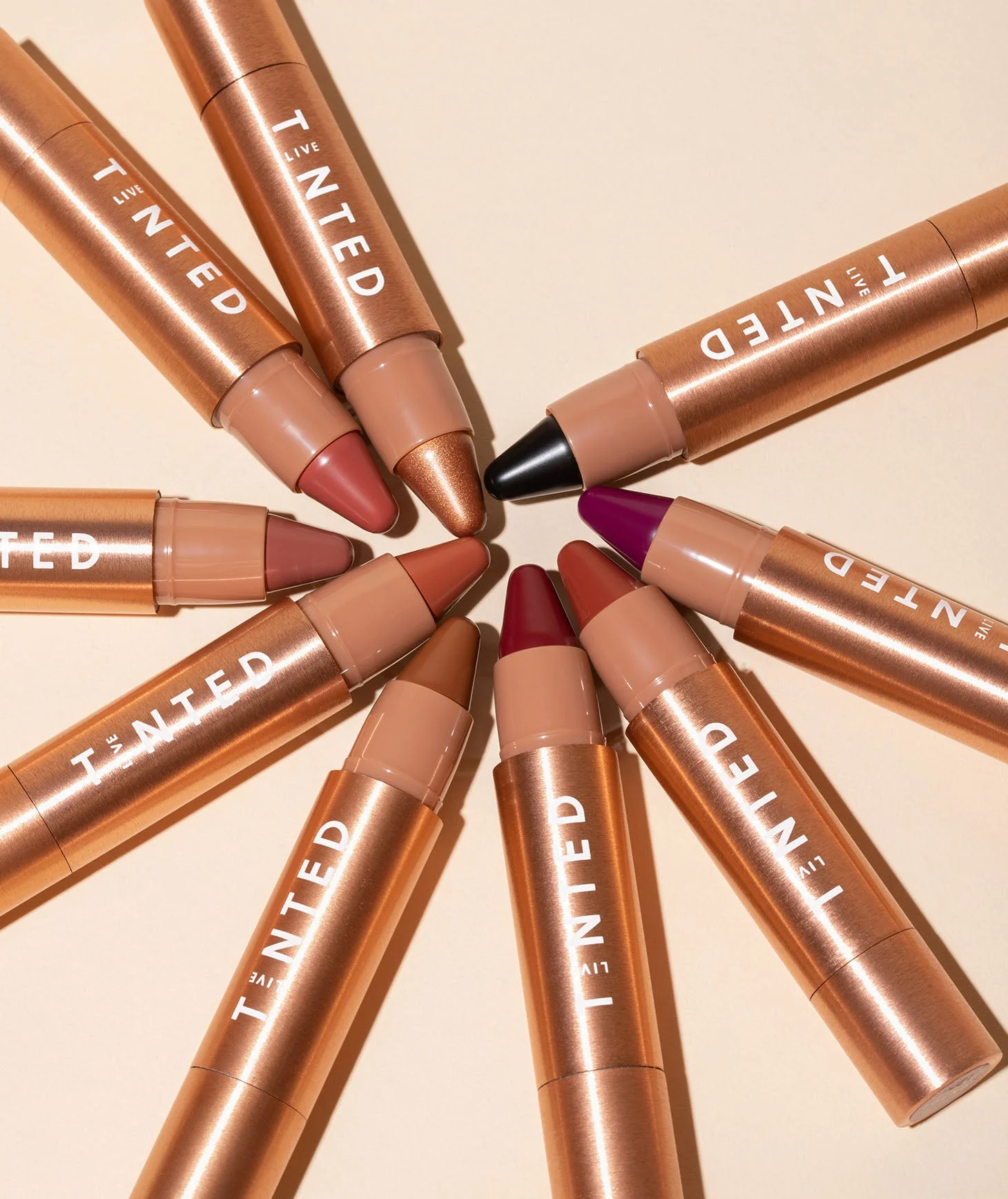 More is less: To prevent overcorrecting, start with a small amount of product and increase it gradually.
Blend well: For a natural finish, proper blending is crucial. To get a flawless edge blend, take your time.
Shade Customization: Feel free to combine several Huestick hues to make a color corrector that is ideal for your requirements.
Experimentation: Try out several application methods with the Huesticks to find the ones that work best for your skin and problems.
The Final Verdict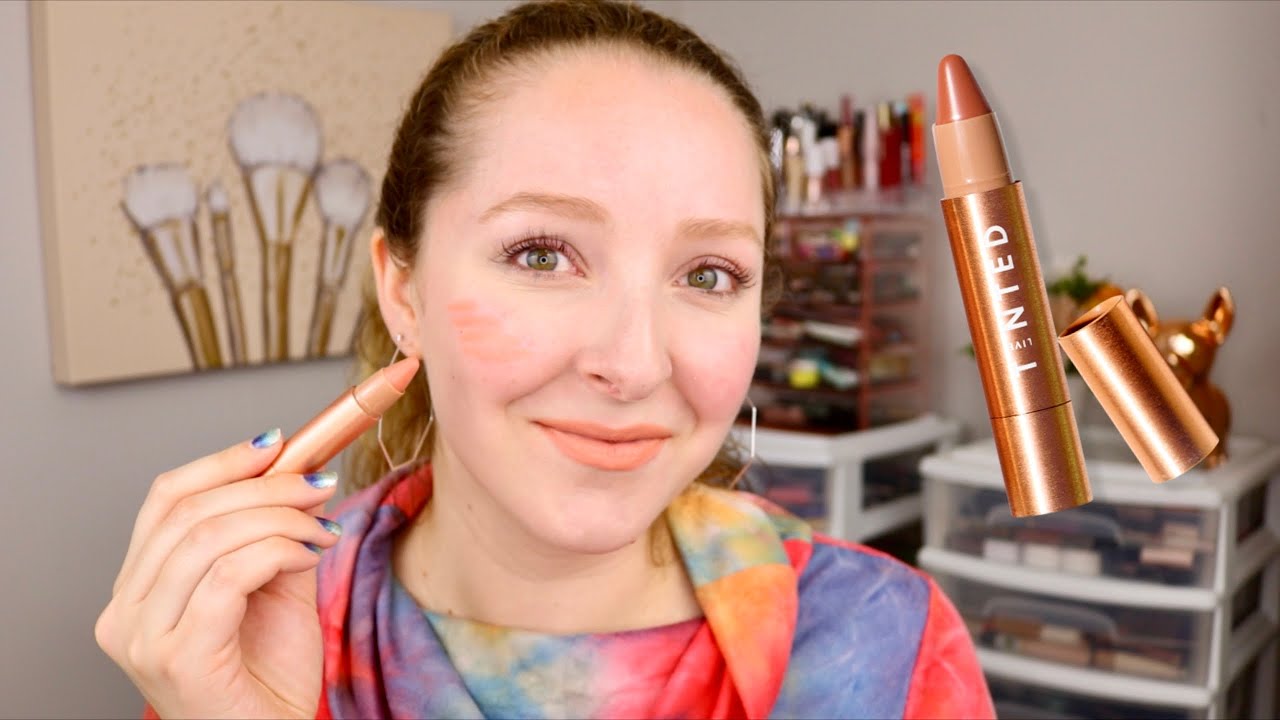 Surely, using the Live Tinted Huesticks is something you will be fond of. The major quality of the Huestick is its functionality. Even if you need a touch-up for your work or you need to get yourself ready for a party, it is a great alternative to your conventional lipsticks. It will remind you about the age-old way when lipsticks were used as a blush when you need to go in a hurry.
It is a terrific lipstick during the daytime, but you wouldn't wear it at night when you need more lasting power. Alternately, apply gloss or lip balm on top and layer it over a lip liner.
Overall, the Huestick will leave you impressed, and we do urge those of you with skin difficulties related to hyperpigmentation and dark undereye circles to give it a try.
We advise the terracotta orange shade Rise if you want to test one and have medium to deep skin tone because it suits most of the face.
Conclusion
Finally, Live Tinted Huesticks have exceeded our expectations in every way. These color correctors have earned a permanent spot in my daily regimen because of their extensive color range and adaptable application.
They not only give effective color correcting, but they also reflect our ideals of respecting diversity in beauty. Live Tinted has produced a beauty product that exemplifies the brand's dedication to creativity and inclusion.
Live Tinted Huesticks is an absolute must-try if you want to improve your skin while also supporting a company with a compelling goal.
Frequently Asked Questions
How Can I Find a Proper Huestick Hue for My Skin Tone?
Live Tinted has a wide range of colors that have been carefully selected to complement various skin tones and solve particular needs. Choose a color that suits your skin tone and the problem you are trying to solve. The brand's website frequently gives shade descriptions and recommendations to help you make your decision.
Can I Put Live-Tinted Hue Sticks on Top of My Normal Makeup?
Live Tinted Huesticks are a great way to start your beauty process. After using the Huestick to address any issues, you may use your usual foundation, concealer, and other beauty products to cover them up.
Are the Huesticks Suitable for Those with Sensitive Skin?
Although Live Tinted Huesticks is designed to be mild on your skin, if you have sensitive skin, you should always perform a patch test before putting the product on your face. This will assist you in determining whether the product is appropriate for your skin type.
Can Makeup Beginners Use Live Tinted Huesticks?
Yes, live tinted Huesticks are simple to use and suitable for cosmetic beginners. The creamy consistency is simple to apply and mix, and the flexibility of the product allows for effortless application and blending.