Are you blessed with natural locs? Well, locs are magnificent, beautiful, versatile, and charismatic, which instantly boosts the personality. Different sections of hair are matted and knotted together to get a rope-like appearance that stands distinguished.
Locs are fashionable, but there is a lot that should be understood about them. What are starter locs? How do you wash and care about them? There are a plethora of tips to care for and maintain your crown of beautiful natural locs.
Fortunately, it is quite easy and convenient to take the best care of your locs without any hassles. We are here with a detailed guide highlighting some of the effective and simple ways to start, wash, re-twist, and maintain those lovely locks.
Are you excited?
What are Starter Locs?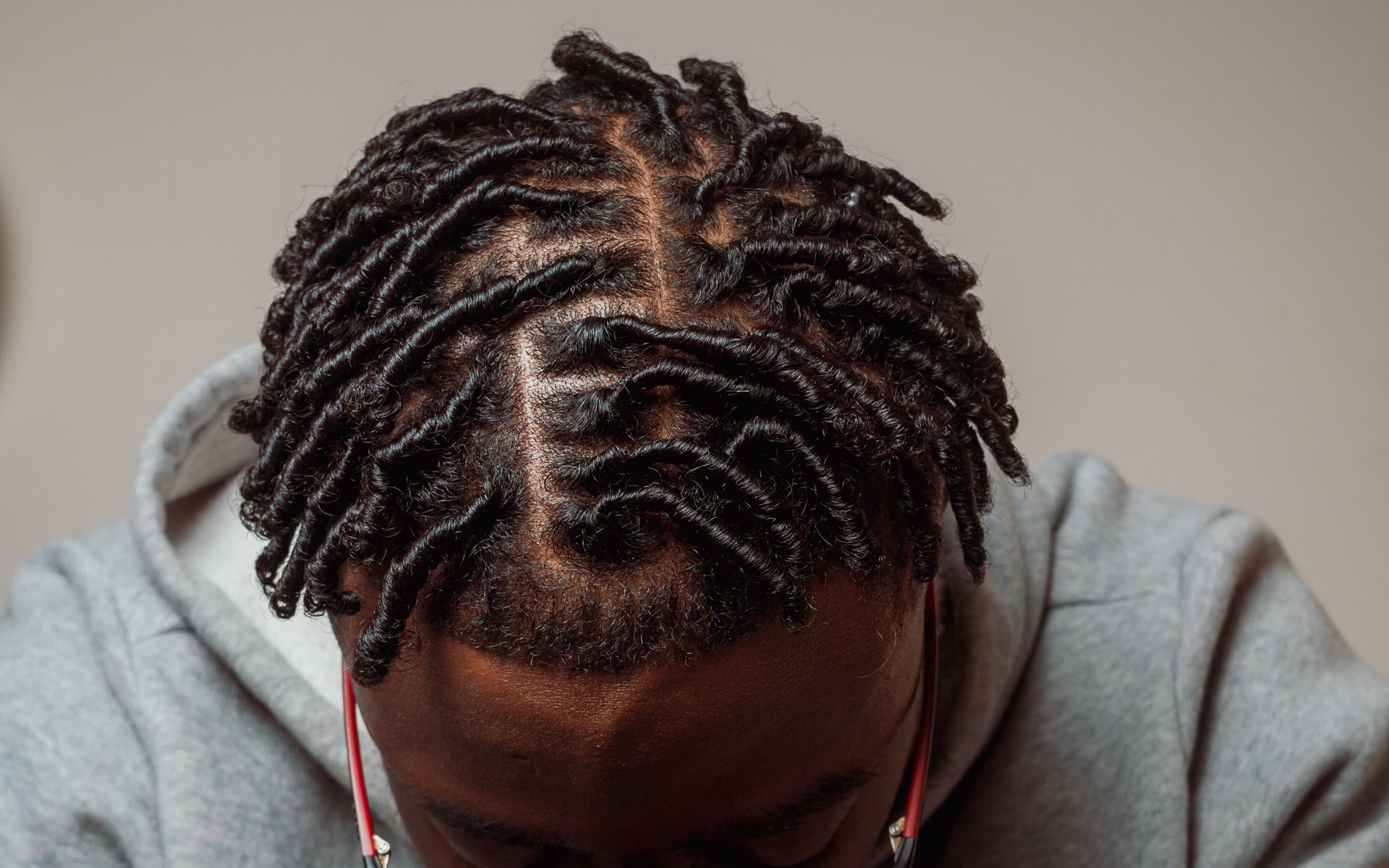 Before digging deep into the maintenance of the locs, let us first understand what starter locs are? Well, as the name suggests, starter locs, very popularly known as baby locs, are the initial phase of locking your hair.
This first stage usually lasts for 3 to 6 months, depending upon the hair growth and quality, hair texture, etc. You should be really patient during this stage as your starter locs demand a lot of care and maintenance. It is during this stage that you can make your locs look fuller and amazing with your consistent attention.
Starting Locs
So, now that you know what starter locs are and how patiently you should handle them, it is time to focus on starting the locs. It is no rocket science to start locs, but you just need to follow some simple yet effective ways.
Here are some of the useful ways to start locs without any hassles.
1. Two Strand Twist Starter Locs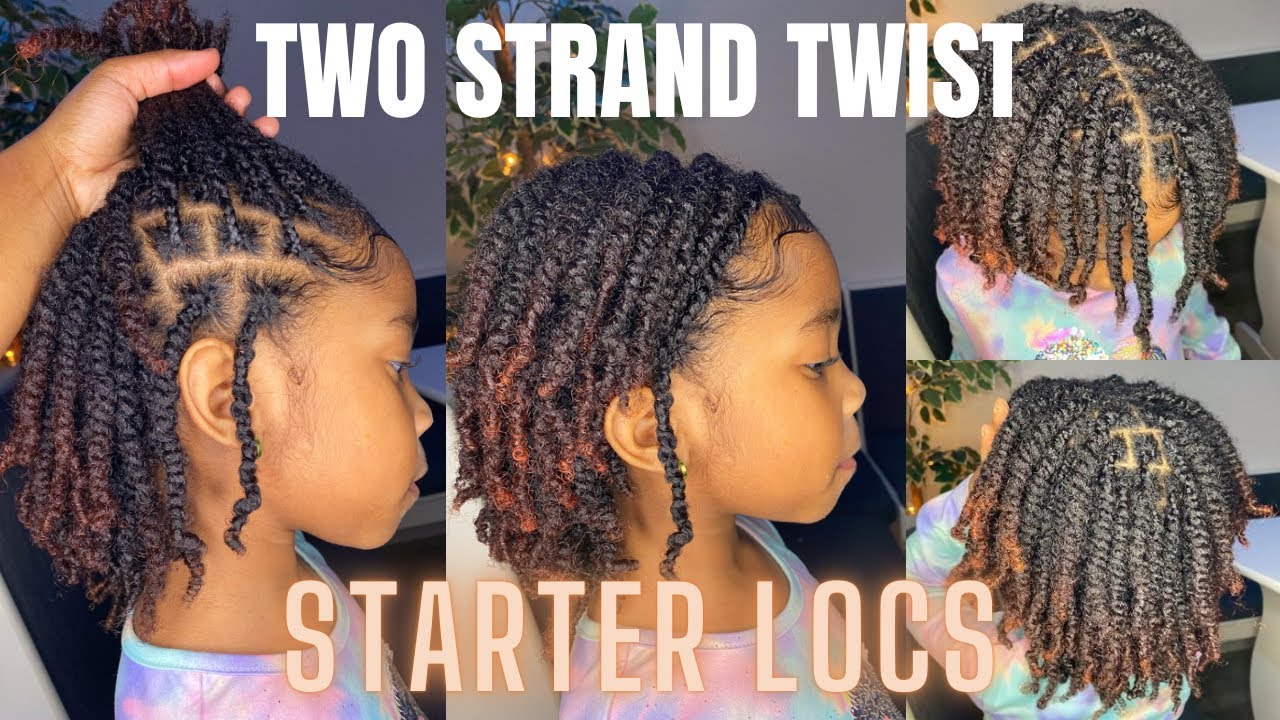 This method works best for hair as little as 4 inches. This method holds the hair together to ensure self-locking from the roots. After some time, the hair becomes loose as they move out of the strand twist and start locking against one another.
The method is a little time-consuming, and your hair texture/quality plays a major role. It takes a little longer to lock straight hair, while the kinkier hair locks faster. As the locs mature with time, they will turn thicker and fuller.
Steps:
Make small square sections of your clean hair to let the locs grow naturally.
Smoothen the hair from the roots. Use good quality locking products to work on each section as you separate the hair.
Take each strand of hair and rotate it in the opposite direction against the other strand. Keep repeating this till you reach the end.
2. Using Braids to Start Locs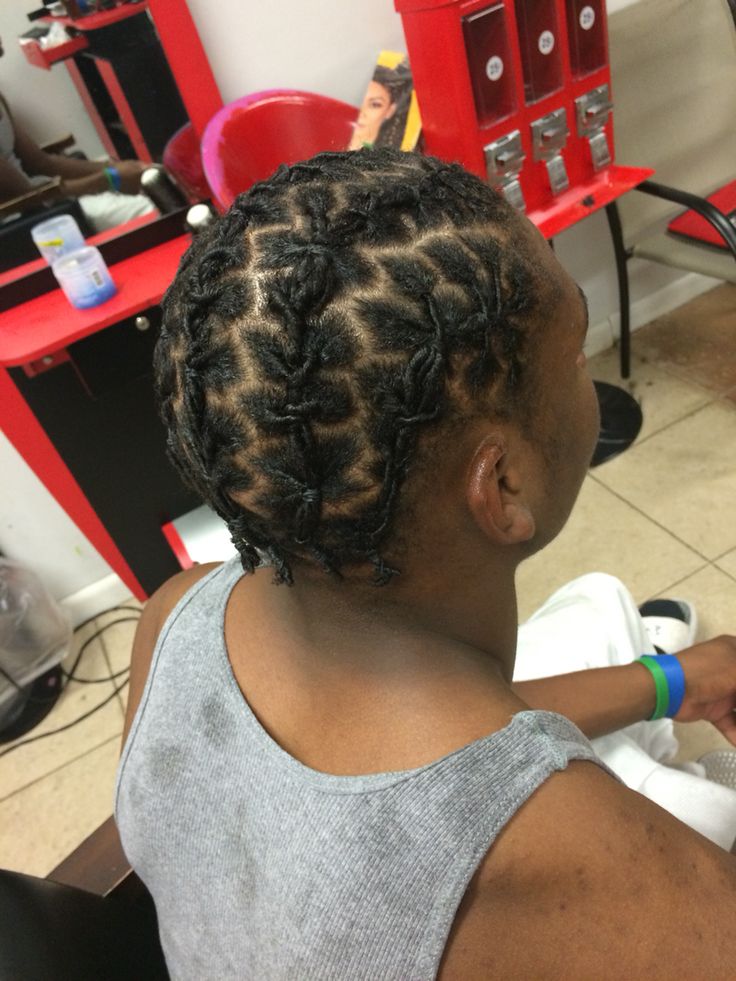 Another simple way to start locs is to braid your hair, which is popularly known as braid locs. This method maintains your locs using interlocking or palm rolling. In this method, the braided parts are trimmed off as they discourage volume after the hair begins to lock. Therefore, this method is generally used for shorter hair and results in flatter locks.
Steps:
Section small square parts in your clean hair.
Smoothen the hair strands using high-quality locking products.
Divide the hair into 3 parts and then tightly lay the parts on one another till you reach the end.
3. Using Comb Coils for Starting Locs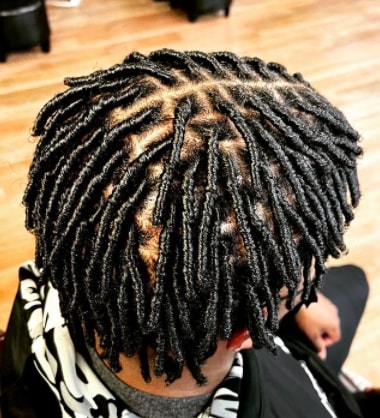 This is also popularly known as gel twists and is not preferred for long hair as it takes longer to get the desired locs. This method works best for shorter hair as it saves time to form the locs.
Steps:
Make small square sections in your clean hair.
Use a comb and a locking product, like wax, to make twirls on your hair till you reach the end.
Now clip your hair near the roots to restrict them from opening or getting loose.
Use a hair dryer to dry up the hair completely.
Your locs are set to look gorgeous.
4. Using Backcombing for Starter Locs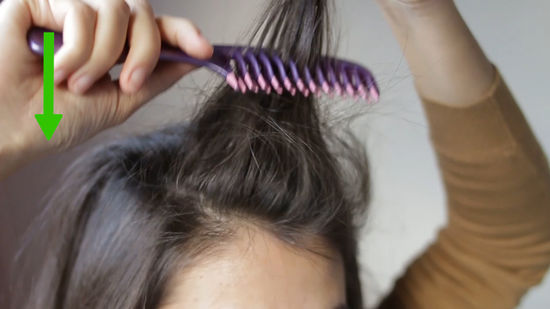 Backcombing is one effective way to get starter locs for both shorter and longer hair without any problems. It can also be done without any professional help and, thus, is generally the most used one.
Steps:
Divide your clean hair into small square sections.
Every section is then gently backcombed towards the scalp using a good-quality comb or hair brush.
After backcombing each section, you can use a palm rolling method to tighten the hair near the roots. You can use any preferred gel or wax.
5. Using Interlocking for Starter Locs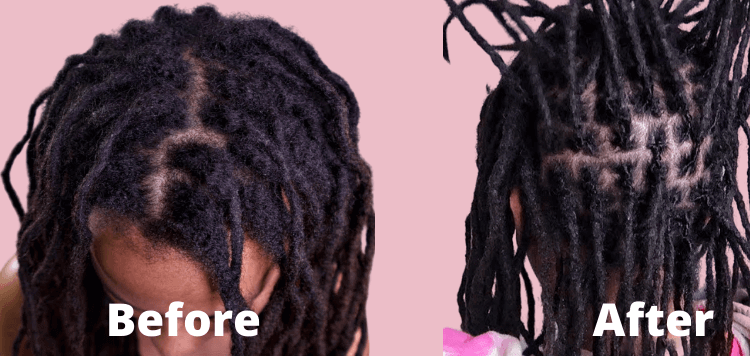 This method uses an interlocking tool to get the starter locs. Generally, a crocheting tool is used. However, you can use any interlocking tool that you feel comfortable with. It will almost take 6 months to 2 years to get permanent mature locs.
Steps:
Make small square partitions in your clean hair.
Tangle up the hair ends of every partition with gentle care.
Once all the tangles are made, use an interlocking tool to insert the tangled bit into the untangled part and form the desired lock.
Repeat the same process across different directions until you reach the roots.
6. Using Loc Extensions for Starter Locs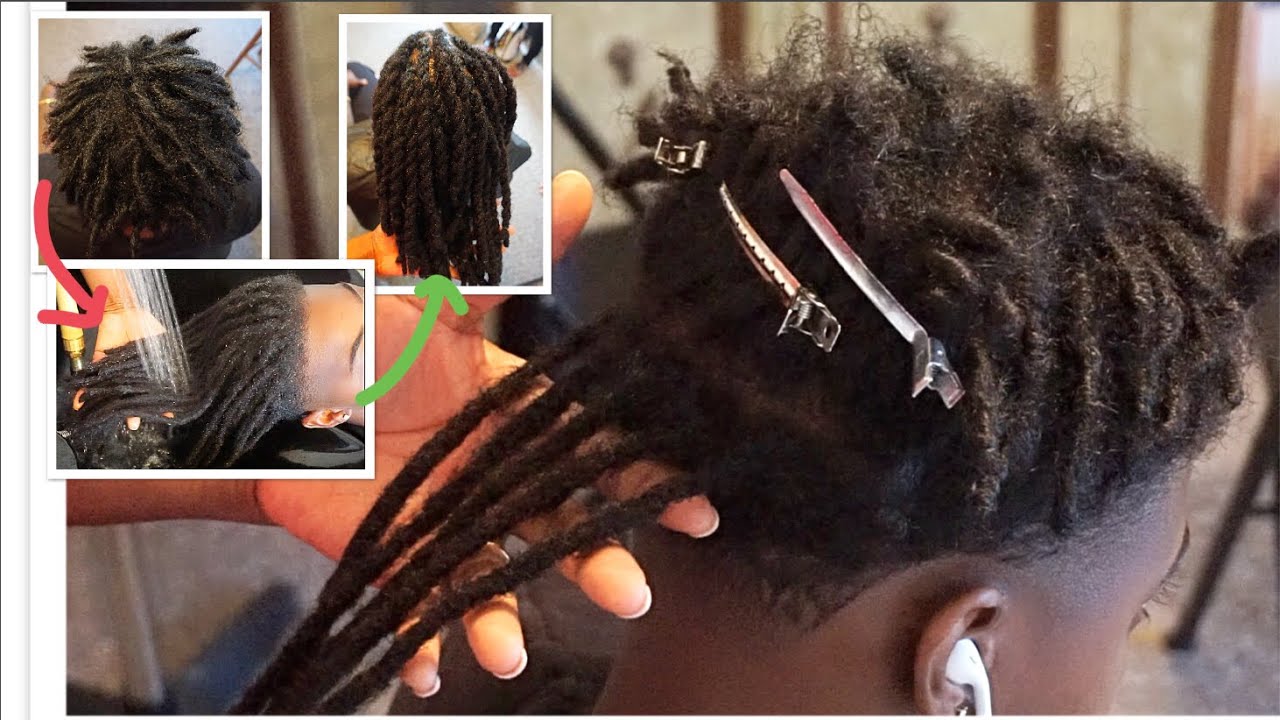 This is by far the easiest way to either use natural hair or synthetic hair to get the desired hair locs within no time. Generally, natural hair extensions are preferred as they cause less damage to the hair roots and also improve the overall look.
You can use methods like palm rolling, interlocking, or backcombing to maintain the growth of the installed loc extensions.
Steps:
Section your hair as per your preference.
Use an interlocking or crochet tool to gently combine together the extension and your hair.
After all the extensions are placed properly, use a comb to gently twist your roots to get beautiful and amazing starter locs.
7. Organically Starter Locs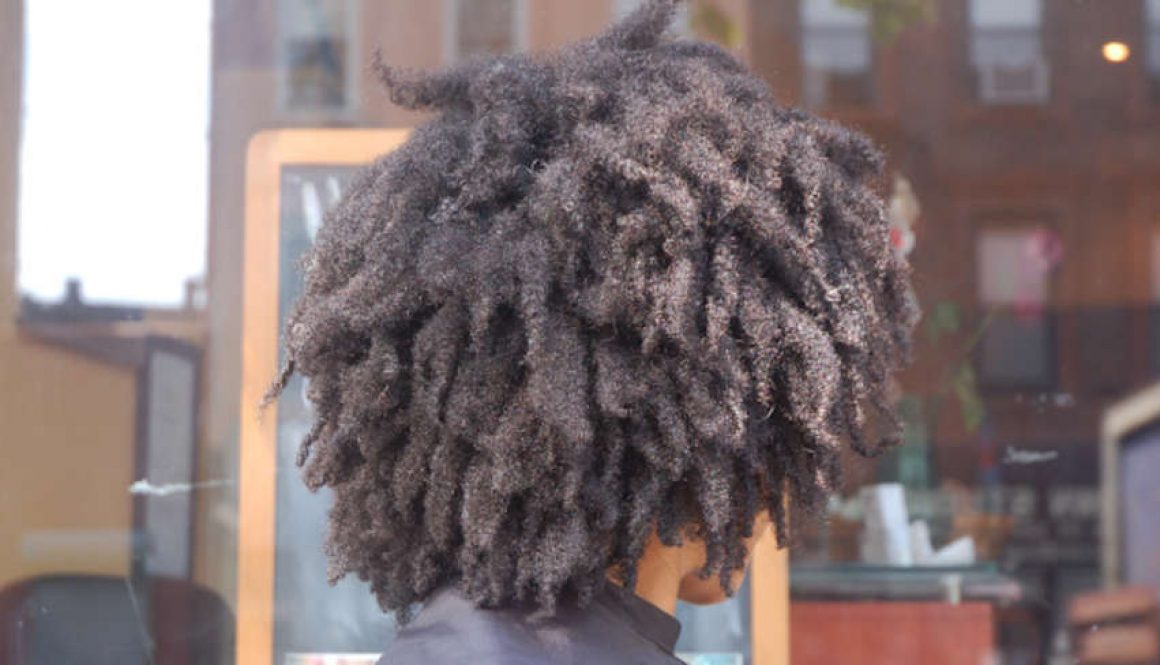 Last but not least, you can get starter locs organically. This can easily be done by not detangling the hair after washing them. Also, you can use a sponge curler to get appealing locs, especially when you have shorter hair.
The major concern with this method is that it might take longer to get the expected locs. Also, as it is not systematically done, you can never be sure how your locs will turn out.
Washing Your Starter Locs
After you have installed the starter locs, the next thing that you should care about is washing them properly. Apart from knowing what are starter locs, it is equally important to understand the correct method and frequency of washing them.
After installing the starter locs, it is recommended to wash them after 3 to 4 weeks. This ensures that your roots and scalp have regained the natural oils and are recovering. Moreover, you should be more focused on your scalp when washing hair after installing starter locs. Be very sure that your scalp is in good health and not facing any tension, stress, or pressure because of the starter locs.
As you plan to wash your starter locs, be very gentle on them to avoid ruining their quality. Moreover, applying any harsh pressure on the starter locs may also loosen the locs from the roots. Lastly, you should also avoid using a conditioning product when washing the locs as it can affect their formation.
When to Wash Your Starter Locs?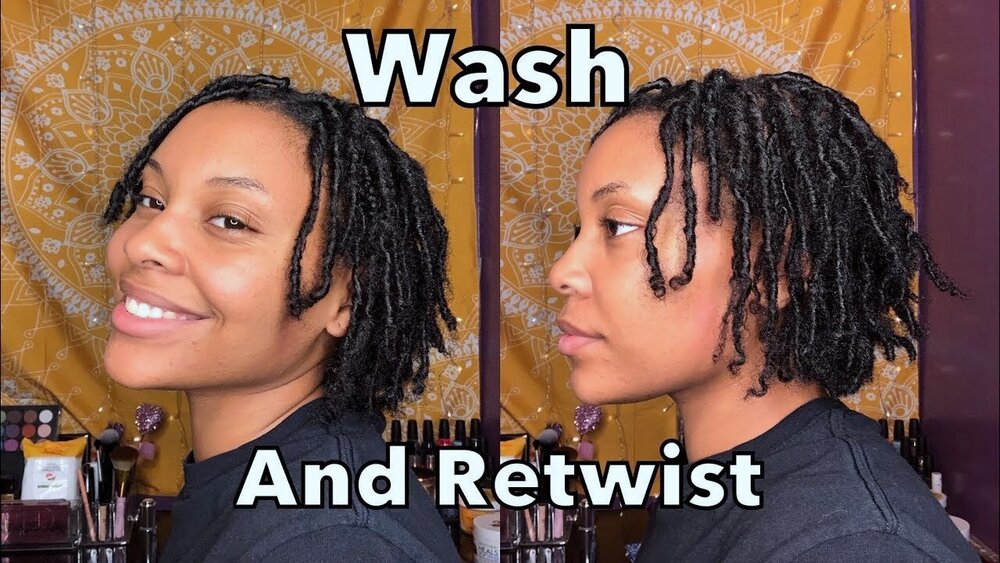 Generally, it is advised not to wash your starter locs until 3 months; however, you don't have to wait that long. You can even wash your starter locs when they are bare by using a stocking cap with holes. Thanks to this, you can wash away the dust and dirt from your scalp without ruining the starter locs.
It is suggested to wash them once every month, especially when you have an oil scalp. This will help in removing the unwanted oil, dandruff, and dust that might cause serious scalp problems. As you plan to wash your starter locs, it is recommended to use only high-quality, chemical-free products that cause no harm to the locs.
Steps:
Gently wet your hair with warm water and use the recommended shampoo.
Apply gentle pressure on the scalp to just remove the unwanted build-up to make it clean. Remember not to apply harsh or excessive pressure.
Avoid using any conditioner or heat appliances to dry the hair. Let your hair dry naturally to preserve the original shape of the starter locs.
After washing, you can make little adjustments, as required, to the locs to keep them as they were before the wash.
Retwisting the Starter Locs
Retwisting the starter locs is also important, as it helps get the desired locs sooner. If you are aware of what are starter locs, you would know that they demand consistent care and maintenance. Thus, retwisting them frequently will ensure better and faster results.
According to the experts, retwisting the starter locs can be done either monthly or after every wash to maintain their original shape and texture. Moreover, you can retwist the starter locs as and when recommended by the hair experts.
Quick Tip: Avoid retwisting them too many times and too much, as it can apply unwanted extra pressure on the hair roots, resulting in ruined texture and quality.
Maintaining The Starter Locs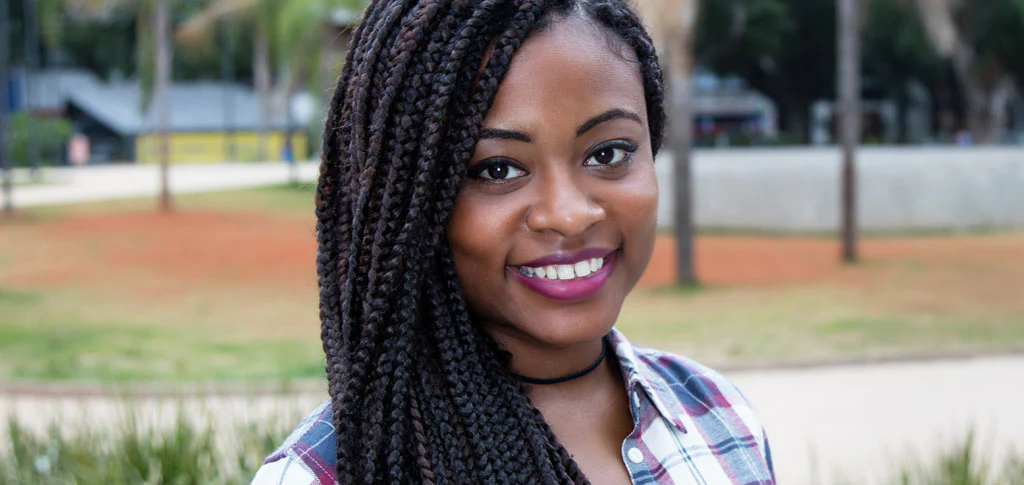 Let's admit the fact that starter locs need maintenance. Without maintenance, it would be very hard to get the desired quality of the starter locs. The overall maintenance of the starter locs varies with your knowledge about what starter locs are and what method you have used to install them.
These are some of the general ways to maintain the starter locs.
Restrict Manipulating the Locs: It might feel tempting, but remember to refrain from frequently touching your starter locs after installing them. Show them the required care and maintenance with patience to let them grow in peace. This will ensure preserving their texture and quality in the best possible way. Moreover, as you restrict manipulating the locs, it allows the newly grown hair to lock themselves to give a mature look. If you have long locks, you can style them in different ways to prevent frequently touching them. However, avoid applying excessive pressure when styling the starter locs.
Avoid Conditioning: Avoid using conditioning products as soon as you have installed starter locs. The conditioning product may cause the starter locs to lose their original shape and texture before maturing. As a result, you might not get the desired volume and bounce in the starter locs. After washing the starter locs, allow them to dry naturally while avoiding frequently touching or rubbing them.
Protect Locs While Sleeping: You should be careful to protect the starter locs as you sleep, especially if you make frequent movements while sleeping. You can use a satin scarf, satin pillow covers, or a satin bonnet to get the desired protection.
Using a satin accessory for the hair ensures preserving the natural moisture of the hair, thus providing enough protection against hair fall, damage, or breaking.
Protect Your Scalp:This goes without saying that to have healthy starter locs, it is important to protect your scalp. If you have an infected scalp, this will affect your starter locs texture and quality. To ensure enough protection for the scalp, use natural oils with coconut, almond, or olive oil. Moreover, you should use good quality products that preserve and retain the right amount of moisture for the scalp. A healthier scalp will make your starter locs look healthy and strong.
Track The Progress: Last but not least, make it a habit to track the progress of your starter locs. Ensure visiting a professional hair stylist after 4 to 6 weeks of installing the locs to prevent any problem that may affect their quality or texture.
Final Thoughts
Starter locs are your first step to embracing the beauty and charm of mature locs.
Thus, it is important to understand what starter locs are to shower complete care and maintenance for their full growth.
We hope this article has all the information you are looking for to pamper your starter locs.
For more information about anything concerning starter locs, write to us in the comment section.