Are lipsticks your favorite thing to wear? If yes, you cannot miss all the hype around the magenta color. Magenta is the color of the year and a new color crush for everyone. This hottest shade is so much on trend all across the fashion and makeup world.
Pantone has picked Viva Magenta as the color of the year for 2023, and we could not agree more. Magenta looks exciting and bold and evokes a feeling of playfulness because of the mix of cool and warm undertones in it. The best part of this color is it has the same brightening effect on all types of skin tones and skin colors.
The easiest way to get on the trend and give yourself a new look and freshness is by using magenta lipstick. We are here to talk about how you can incorporate this new hot trending essential into your fashion game.
How to Style a Magenta Lipstick?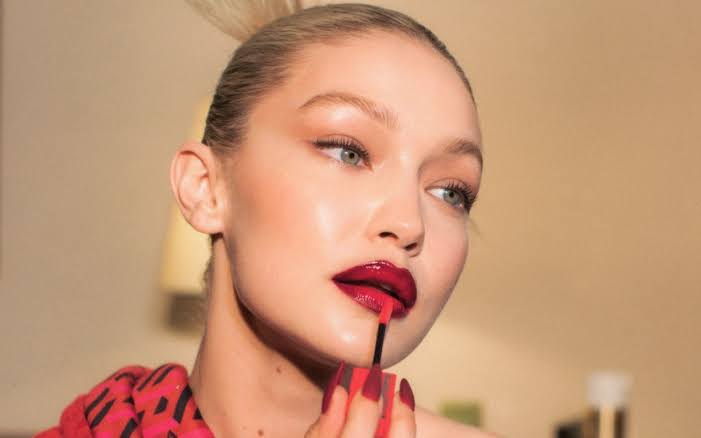 Magenta is a perfect blend of red, purple, and pink which gives this shade a wide scope and makes it versatile. It goes with every look; you need to find a perfect shade according to your undertone.
Select the Right Magenta Shade According to Your Undertone
The important part of this step is that you must know what your undertone is. There are three types of undertones- cool, warm, and neutral. To know what your undertone is, look at the veins that are visible on your wrist.
You have a cool undertone if the veins appear bluish, a warm undertone if they appear greenish, and if you cannot decide between the two, you probably have a neutral undertone.
Deeper shades of magenta look very beautiful on people who have cool undertones, and if you have a warm undertone, select a shade that bends more toward red and pink. And if the tone is neutral, you can swing it with any of the magenta lipstick you like.
Apart from undertones, your skin tone also plays a part in how a particular shade of lipstick looks on you. Experiment with different shades to pick the one that makes you feel like a diva.
1. Try Different Finishes
Magenta lipstick comes in many finishes, and you can select different finishes for different looks. There is something for every mood and every look. If you love to make a dramatic statement, go for a satin finish, but if you like to keep it casual, opt for the glossy one. You can also buy a magenta lip oil or a lip tint if you want a very subtle look. A magenta lipstick in a matte finish screams glamour and will be your go-to lipstick whenever you want to look your best.
2. Go, Minimalist
If elegance and minimalism are your style, let the magenta lipstick be the center of attention while doing makeup and keep everything else very subtle and neutral. You can choose a neutral base and can go easy on the eyeshadow and blushes by downplaying with the shades there to make your lips stand out. A variety of magenta shades can go with this look.
In short, when someone looks at your beautiful face, your lips are where their eyes should land.
3. Or, Go Bold
Go all out and make a bold statement with solid magenta lipstick. Choose a darker shade of magenta for this look and pair it with dramatic smokey eyes to contrast the brightness or a magenta eyeliner to play brave with your look.
Magenta can be used in various ways in your makeup, be it your blush, eyeshadows, or eyeliners, but wearing it along with magenta lipstick takes it to the next level, and you are going to love that.
This look screams "party ready" and gives you the right kind of pop to flaunt. If you cannot wait to add some magenta lipsticks to your makeup kit, here are our 10 best picks to buy from.
List of Best Magenta Lipsticks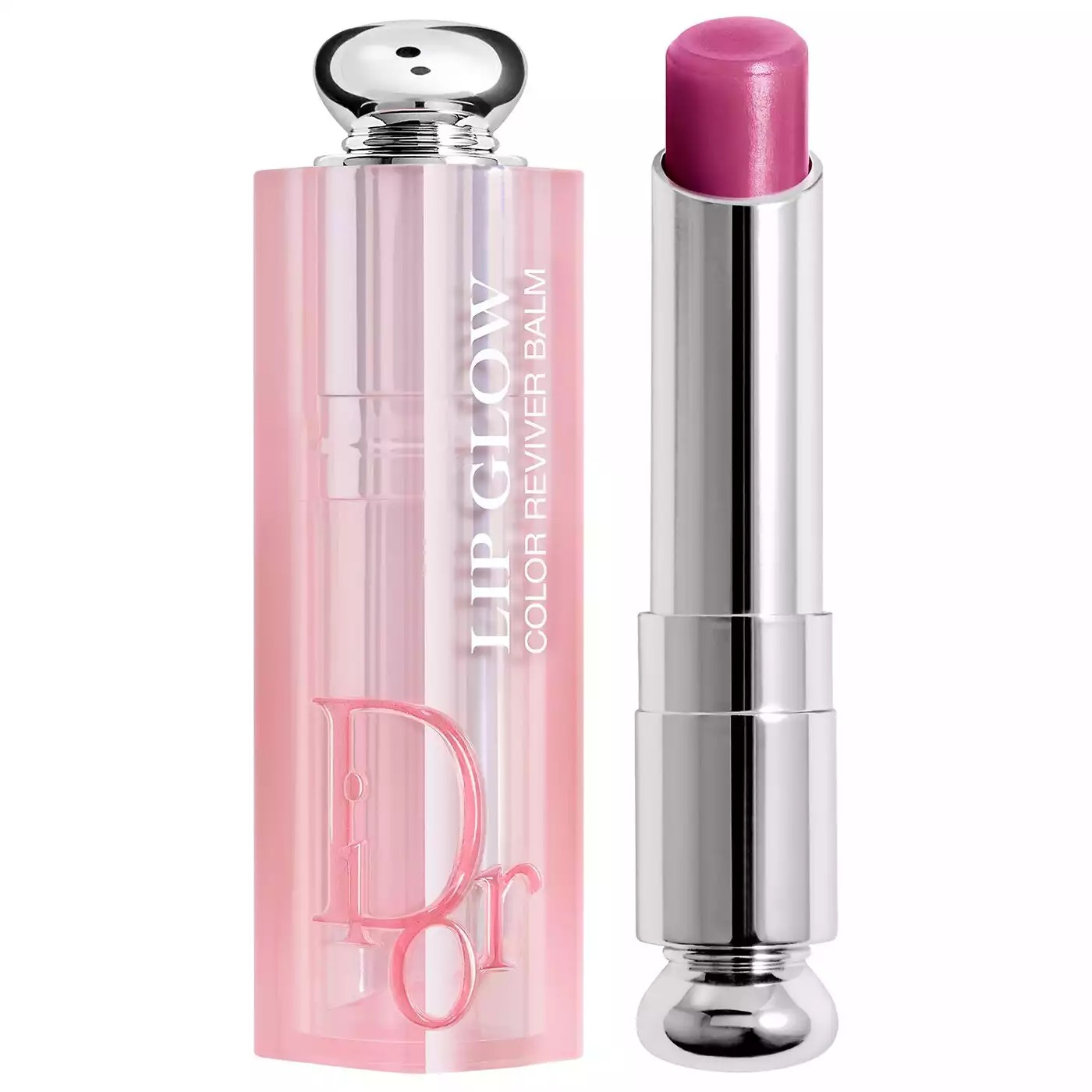 An iconic lip balm by Dior that blends in with the natural shade of your lips and creates a custom magenta glow for your lips. It is paraben-free, made with natural ingredients, and has less than a percent of synthetic fragrance. So if you want magenta lips, but you do not want to overdo it, this one's for you.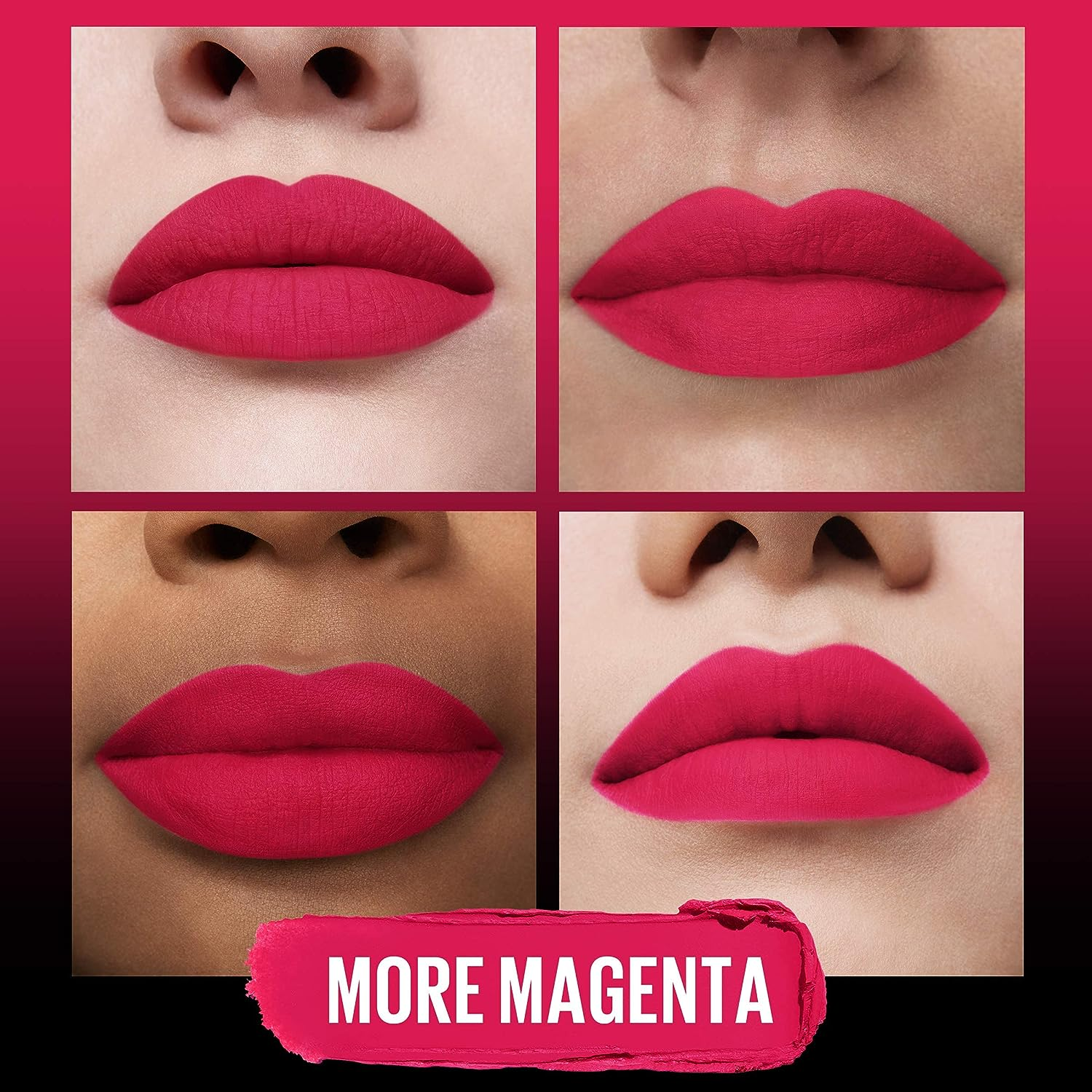 This product from Maybelline has more color intensity and is also lightweight. The peppy watermelon magenta hue stands out with its intense shade. The presence of honey in the formula keeps your skin hydrated and nourished despite the ultimate matte finish it provides. The color looks bold and bright, and looks striking on all skin tones.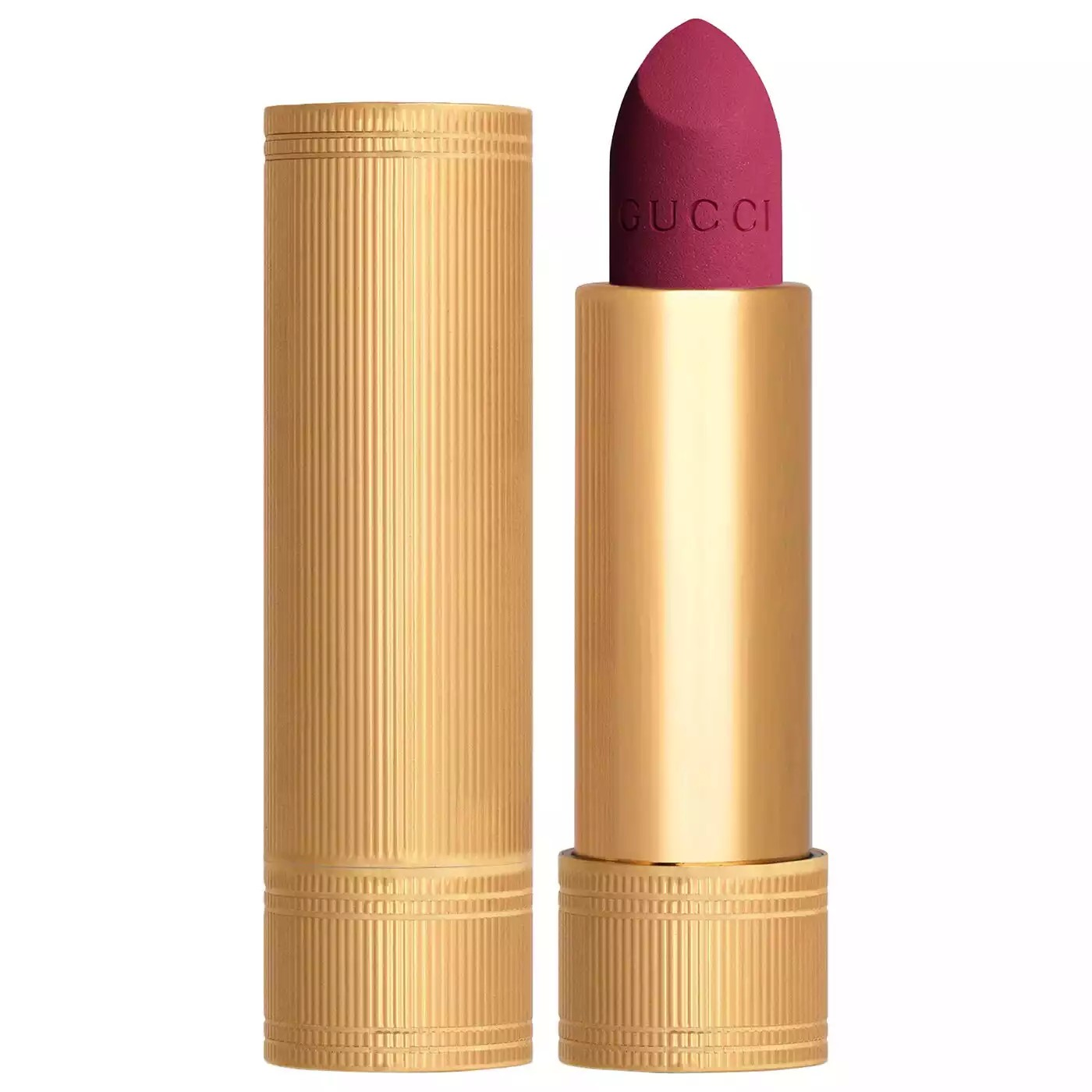 This one makes you look glamorous and bold at the same time. Rich and dark in color with a smooth velvet feel, it will be your favorite item in your vanity kit. This magenta lipstick is here to rule as it works perfectly on all skin tones, the perfect shade of magenta you were searching for.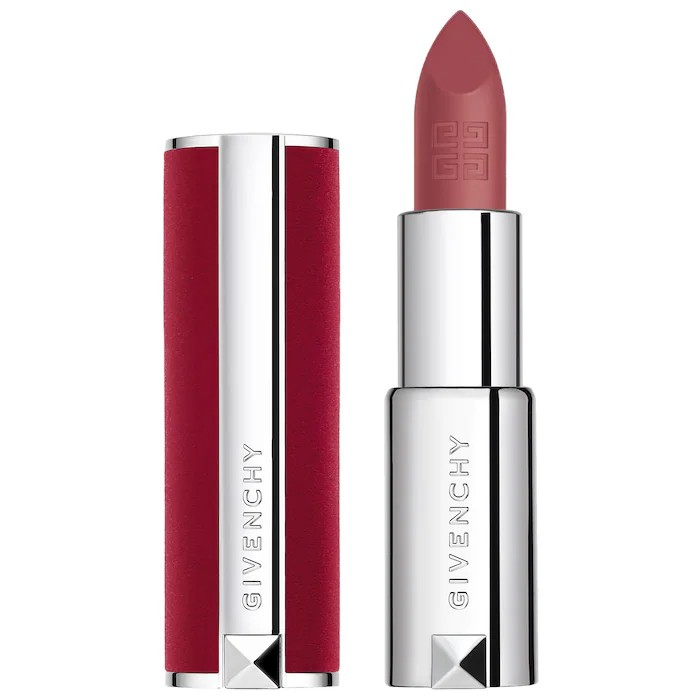 Magenta lipstick from Givenchy glides as smooth as butter on your lips. It is long-lasting and comfortable; you won't even feel like you are wearing something with this lightweight lipstick. It will make you feel bold and beautiful and is surely going to get the attention that it deserves.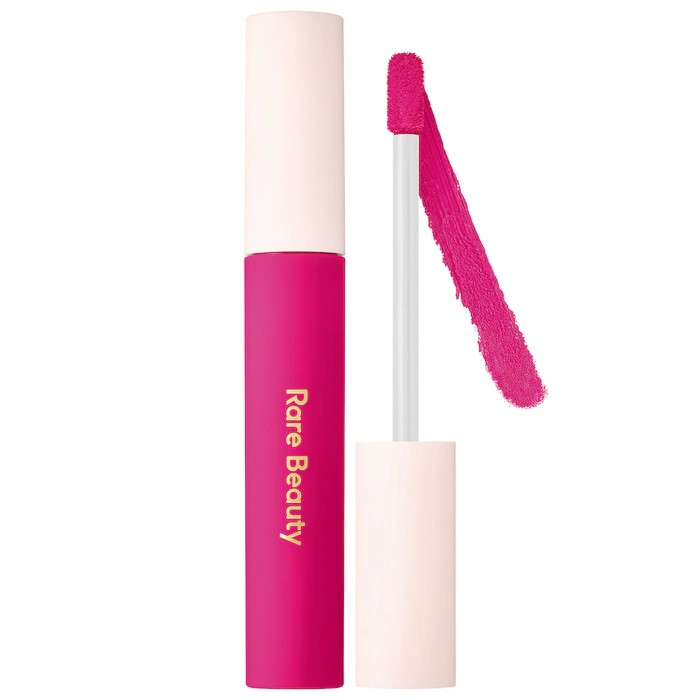 Here, the souffle matte lipstick has a comparatively lighter magenta shade, and it gives a bright summer vibe. It gives a smooth finish with a blurring effect. So if you want to attend a morning party or have a special lunch, this shade will work the best. You can play it light or layer it up for a strong effect, according to your choice.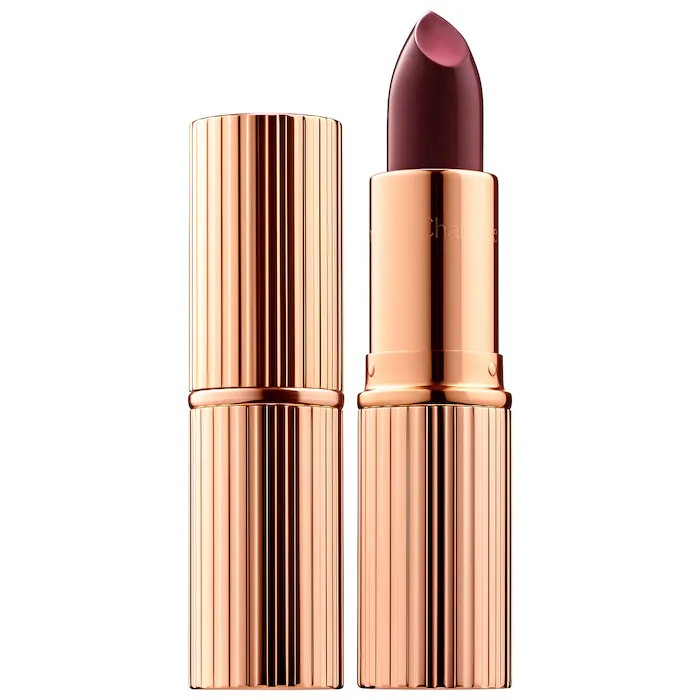 A rich and textured plum magenta that is so bold and dramatic for when you feel like being a rebel. This uplifts your confidence and bravery and is made for someone who can carry it with equal confidence. You can layer it up with lacquer for an even more stunning look.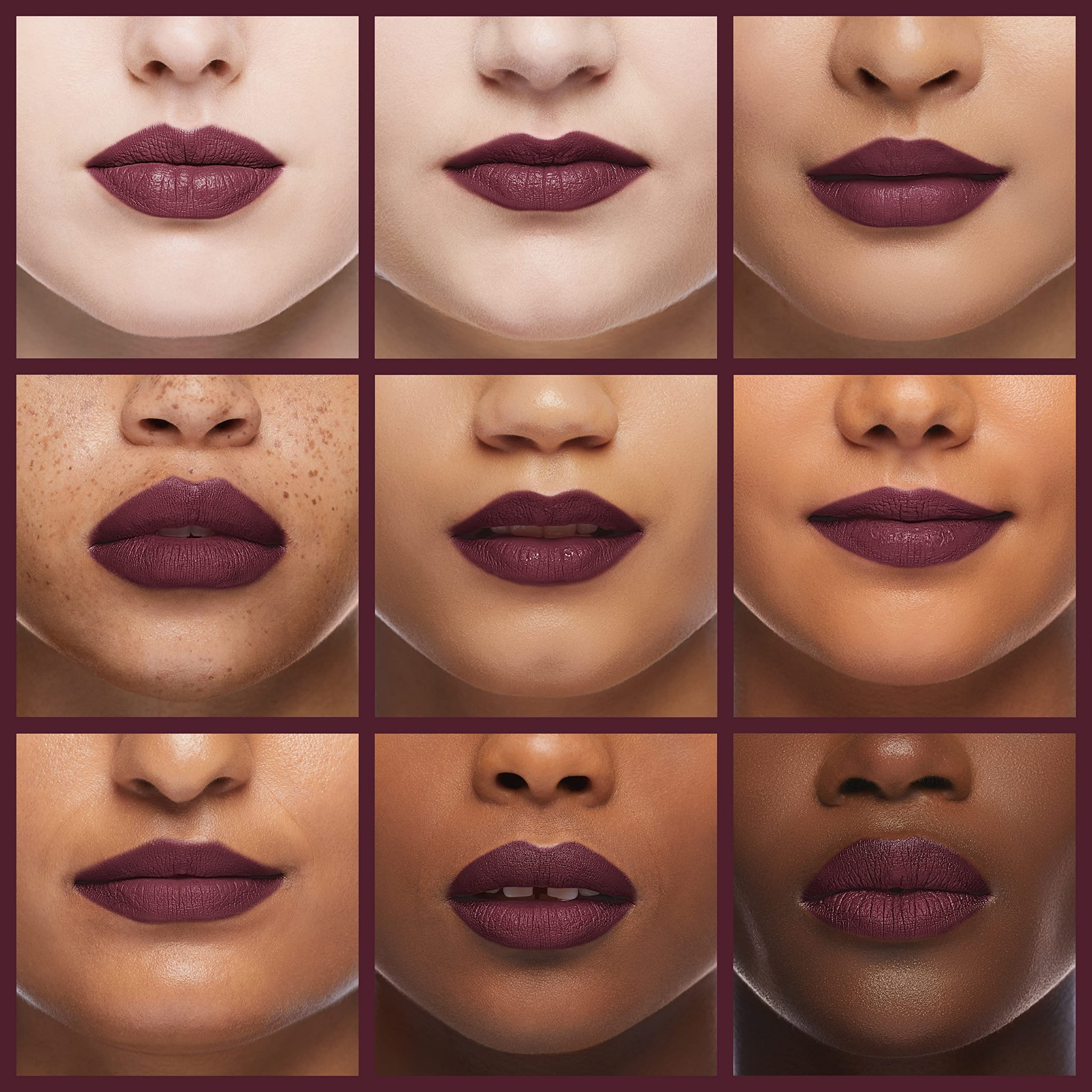 If you are looking for a deep magenta hue that stands out, this one is for you. It comes as a pencil but gives a result of matte lipstick. The texture is creamy, which doesn't let your lips dry. The best thing about this pencil lipstick is you can use it as a lip liner and fill it up with the same for a perfect application and look.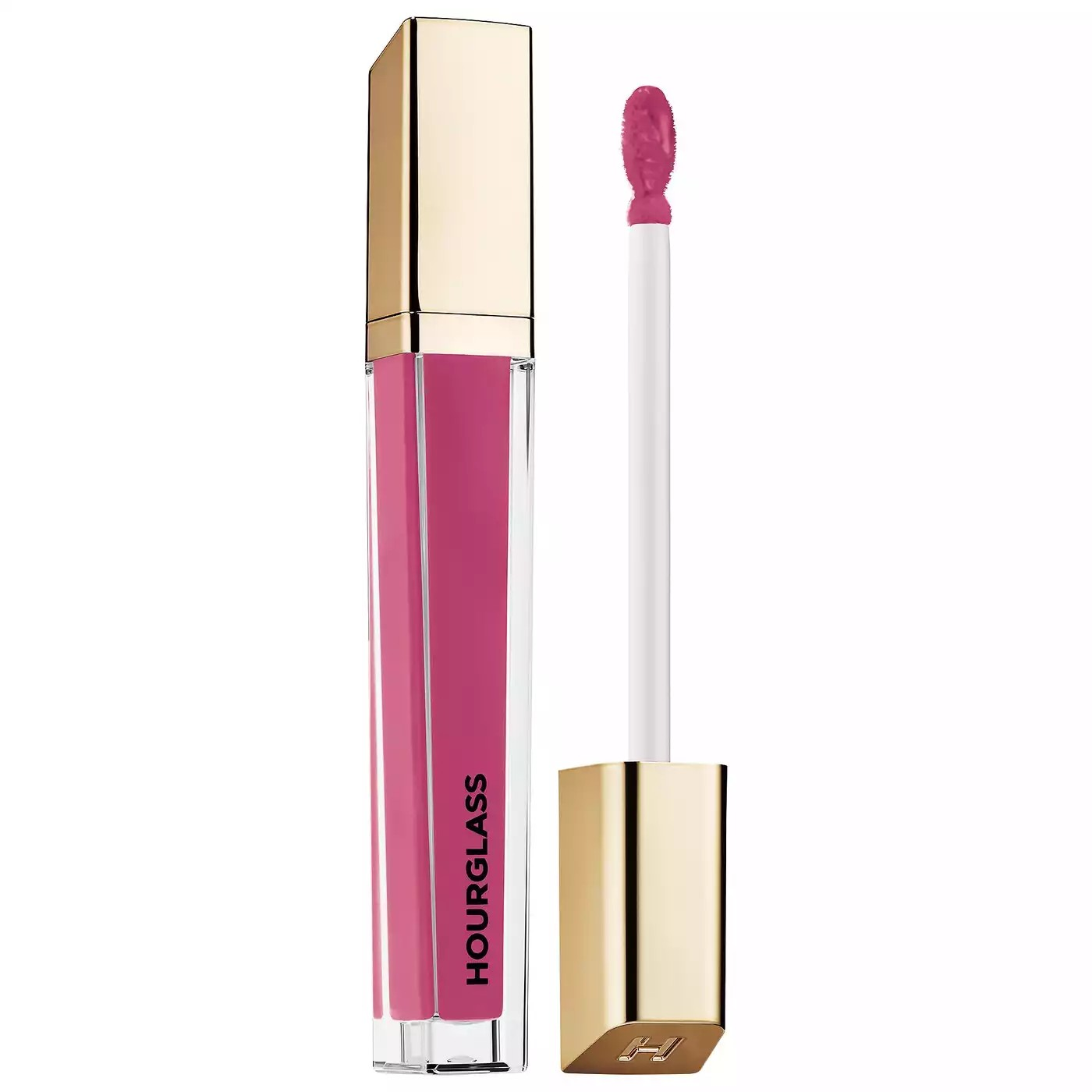 An elegant lip gloss that gives a very shiny mirror-like effect with luster. Not only does this look gorgeous on your skin, but it also nourishes it and keeps it hydrated throughout. Unlike many lipsticks, when you take this off, it will leave your lips soft and subtle and not dry and flaky.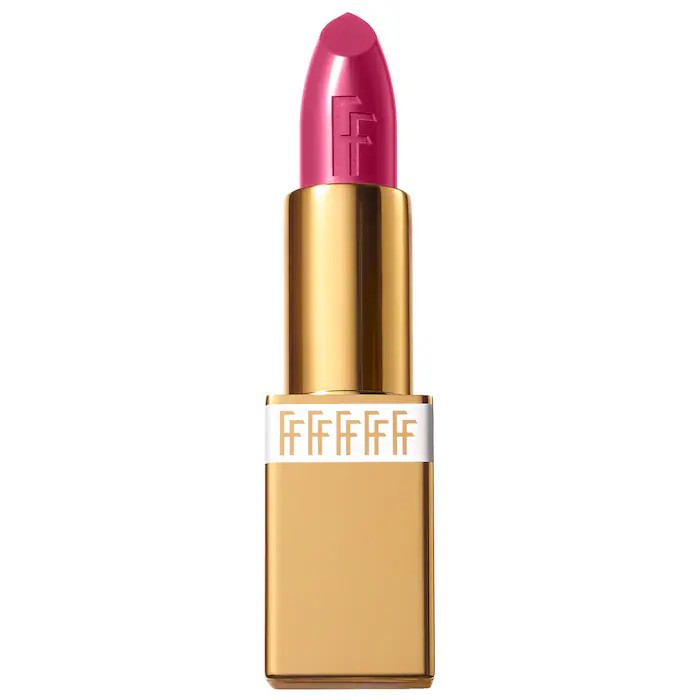 This magenta lipstick has a true viva magenta shade; it is perfectly balanced, with not too much pink or purple. So, if you were looking for that perfect color, your search ends here. It comes in a rich satin finish, which gives you a glamorous feel by applying just one layer of it.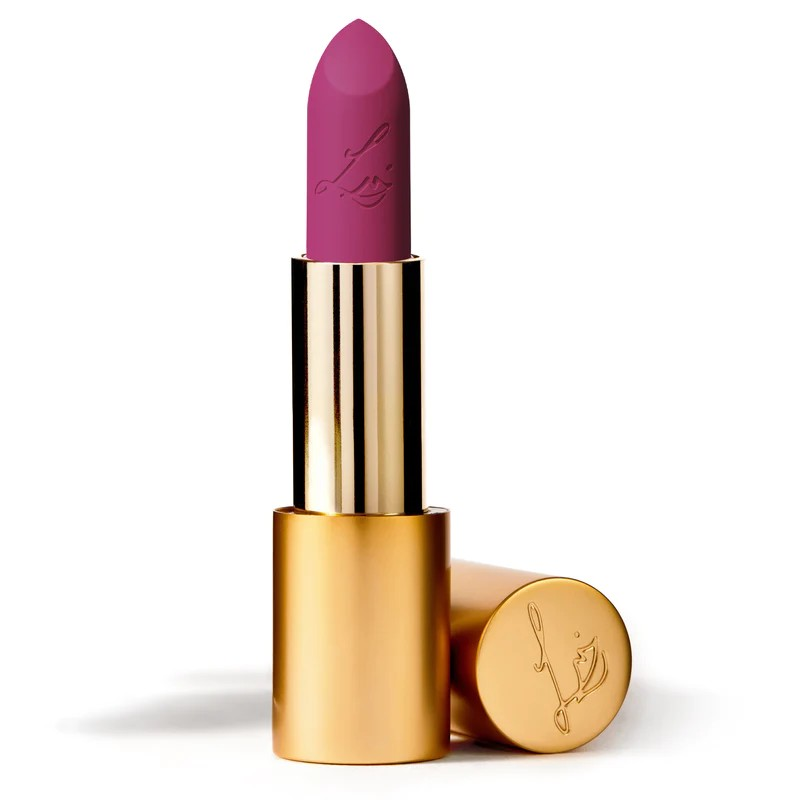 An edgy chic look is on your way with this unapologetically bold magenta lipstick by Lisa Eldridge. It comes in a semi-matte finish, which means it won't dry up your lips and make them feel chapped by the end of the day. For the occasions you want to play it subtly, dab it with your fingertips for a light stain.
Magenta lipstick really is quite popular; take a look at these celebrities rocking it and draw some styling inspiration from them.
Celebrities Adorning Magenta Lipstick
1. Charlize Theron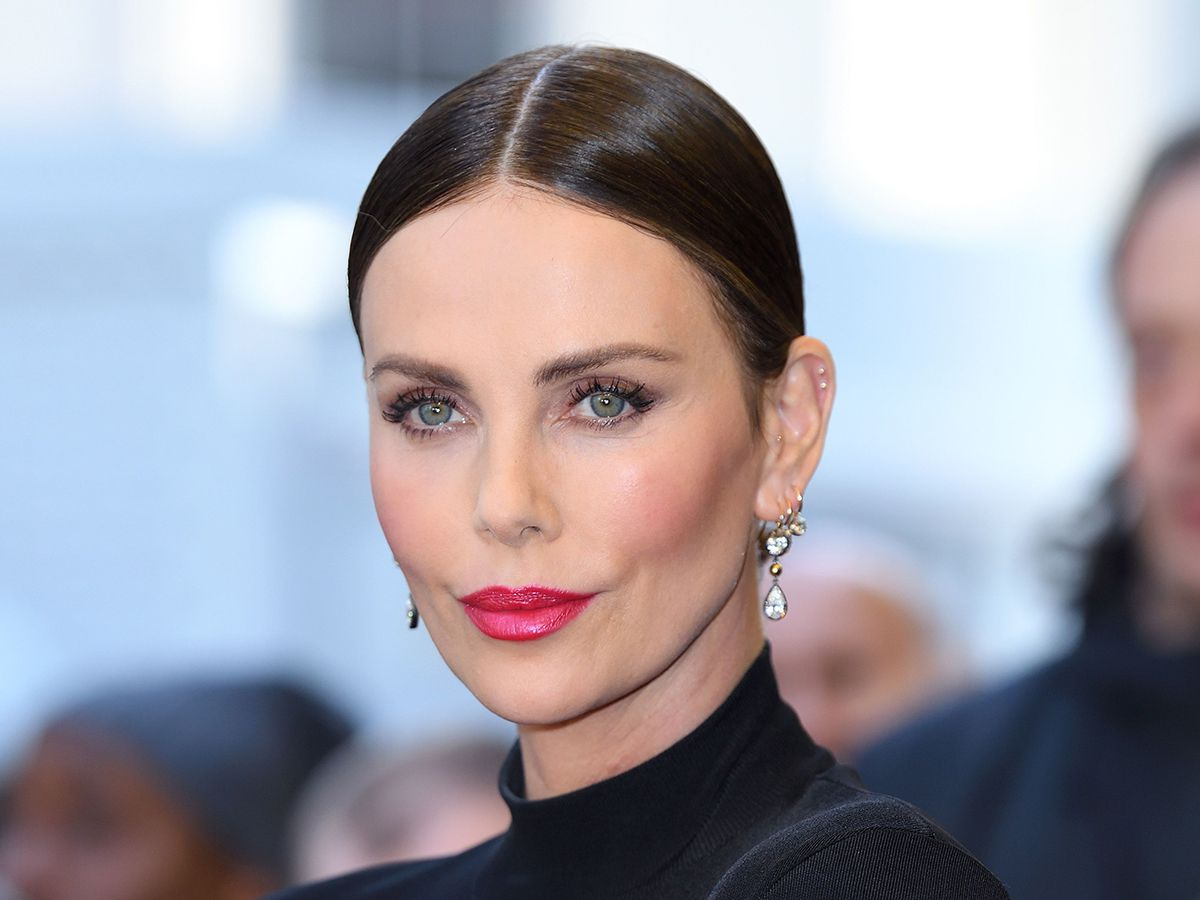 The bold shade of magenta looks striking on her, which makes this lipstick appropriate for important parties and evenings. She has paired it with a soft blush and a very subtle eyeshadow to make her lips pop. To get the look, make sure you use a lip liner of a similar shape to prevent bleeding.
2. Angelina Jolie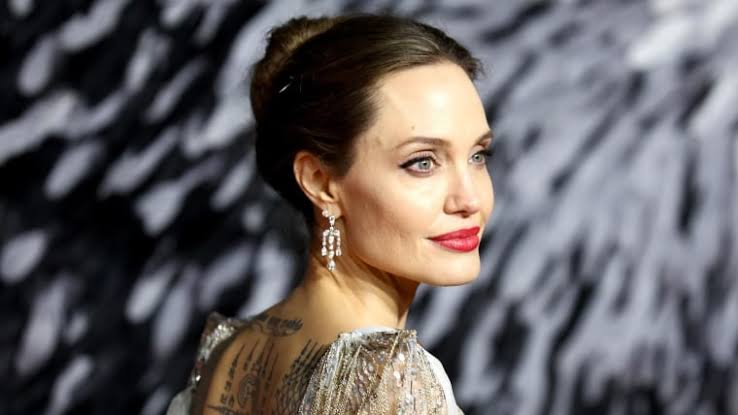 The Magenta lips on Angelina Jolie look so perfect, like the color was just made for her. With light and dewy makeup, perfect eyebrows, and hot magenta lipstick on her lips, she is stealing the show at a movie premiere. The lip color stands out beautifully against the sparkly white of her dress.
3. Larsen Thompson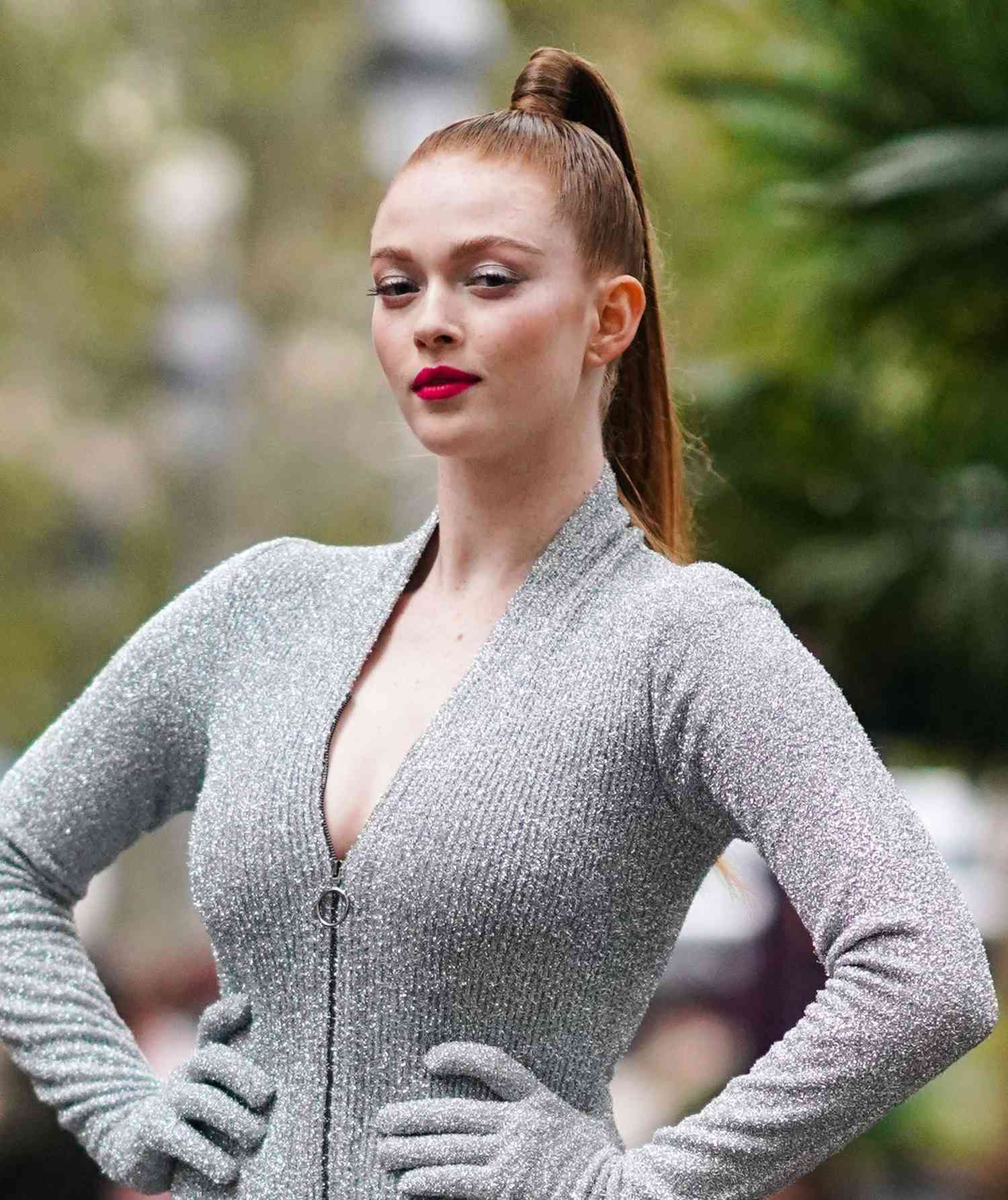 Larsen Thompson looks stunning and glamorous in this sparkled dress, sparkled eyeshadow, and magenta lips. The slight blush on her cheeks balances the look, and the sleek ponytail helps to bring attention to her lips which look absolutely gorgeous in magenta. This color goes with every look and style.
4. Priyanka Chopra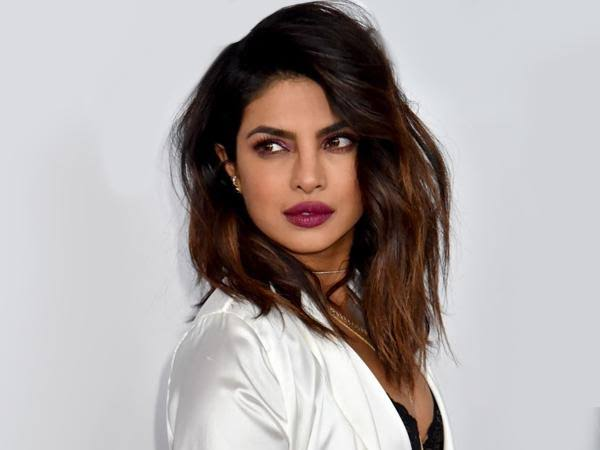 As soon as your eyes soak up the stunning magenta lips of Priyanka Chopra, they will land on the beautiful magenta shade around her eyes. The monochromatic harmony of shades of magenta looks brave and alluring. It is never a bad idea to wear the same shades in eye makeup, lipstick, and blush
5. Jada Smith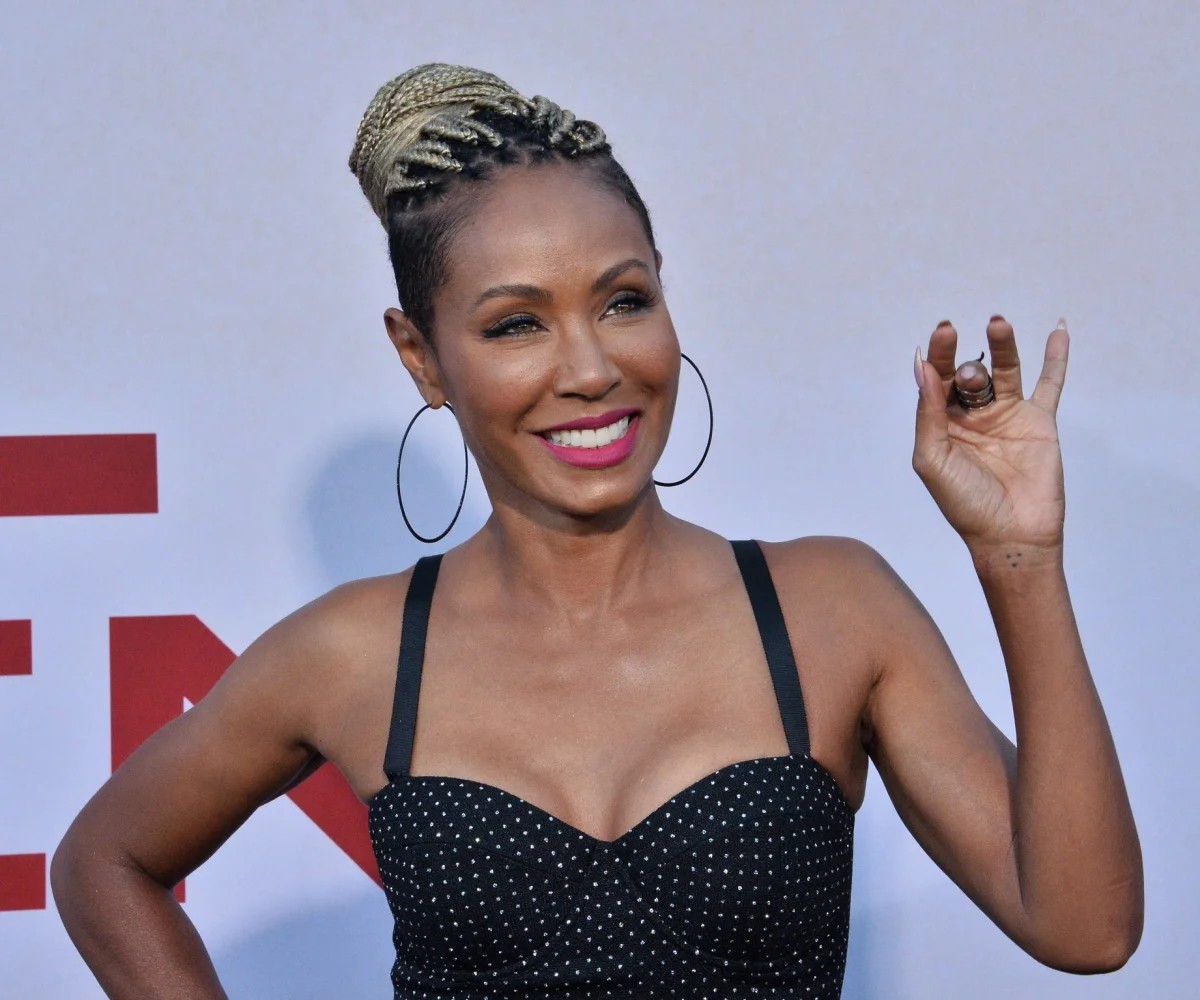 The radiant magenta looks beautiful on Jada, rightly enhancing her red carpet look. Paired with winged eyes and dewy skin, the lip color brightens up her smile and looks very fresh. She looks so much at ease and yet stunning in this look that the urge to add a magenta to your lipstick collection takes a hike.
6. Amirah Vann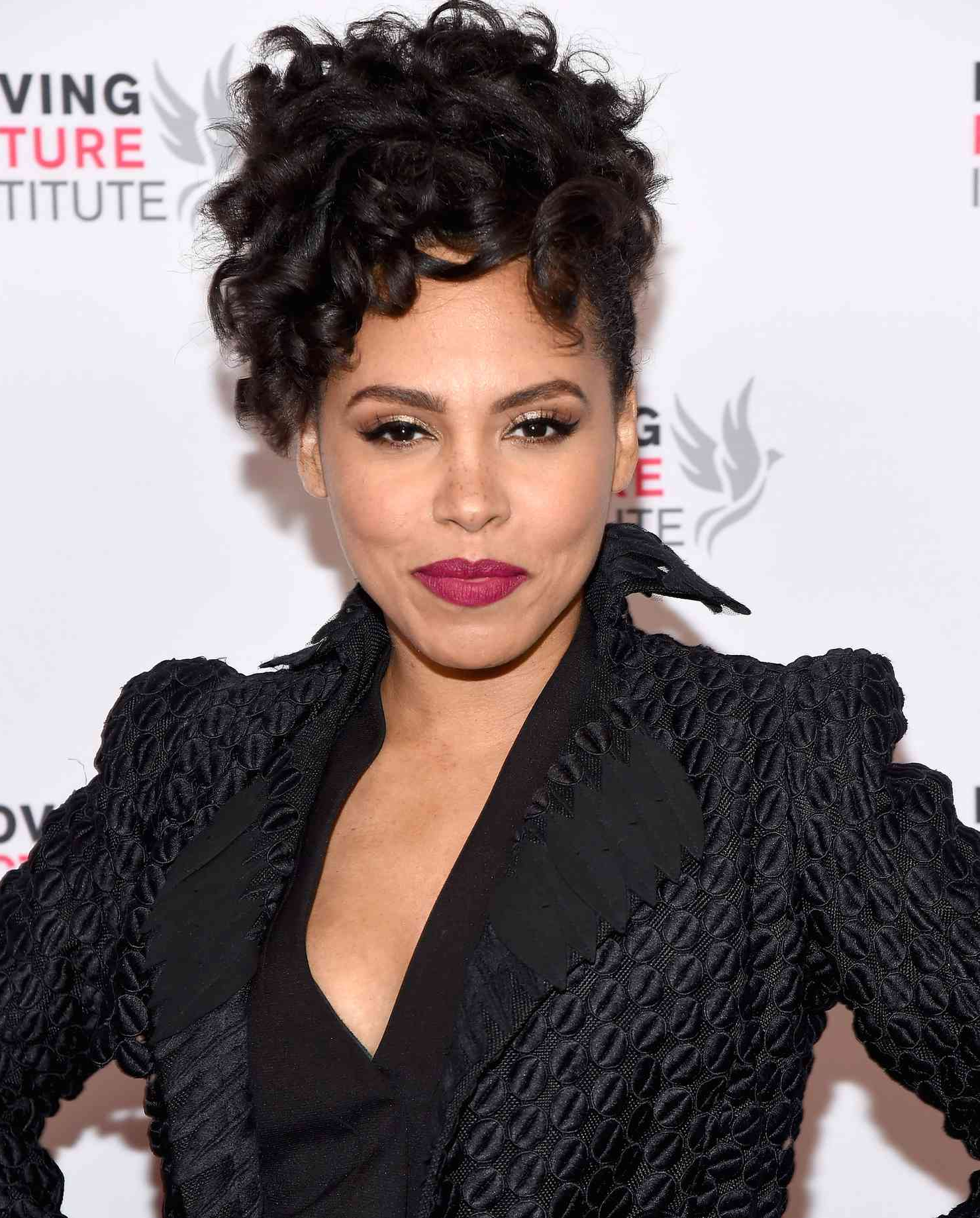 The matte magenta lipstick makes Amirah Vann look fearless and confident in this look. The lip color is beautifully paired with metallic shades of eyeshadow and black eyeliner. This shade is on a darker side with a purple undertone and complements the black dress in a very organic way.
7. Gwen Stefani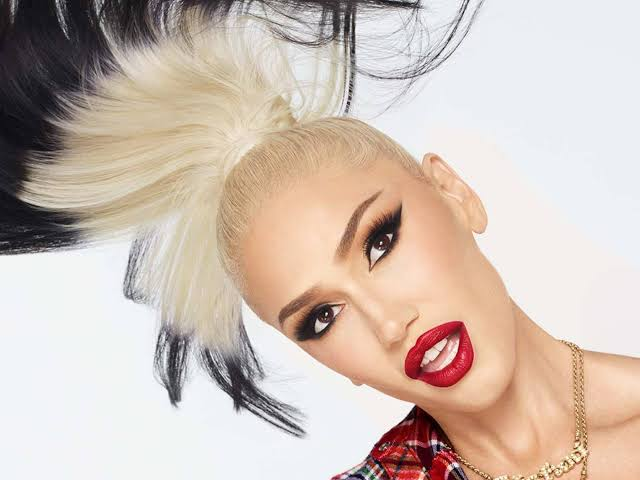 These lips look so beautiful and give a very happy summer vibe. It really stands out against her skin tone and hair color. The bright magenta shade with the multi-colored dress looks perfect on her. This shows that magenta can complete your look with any kind of outfit, be it something neutral-colored or something as bright as this one.
8. Natalie Portman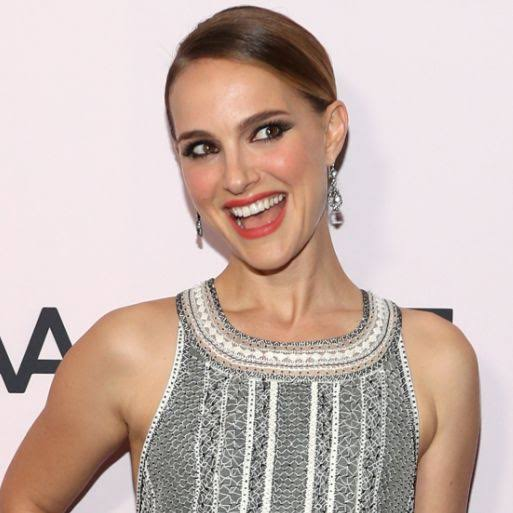 Natalie Portman has conquered the look by pairing magenta lipstick with dramatic, smokey eyes. But, the shade of magenta is on the lighter side with more of a pink undertone to it. It's a smart play to tone down the color on your lips a bit down when you are going all out on your eyes, and for the same reason, here the lip color looks more like a swash of magenta tint.
9. Lily Collins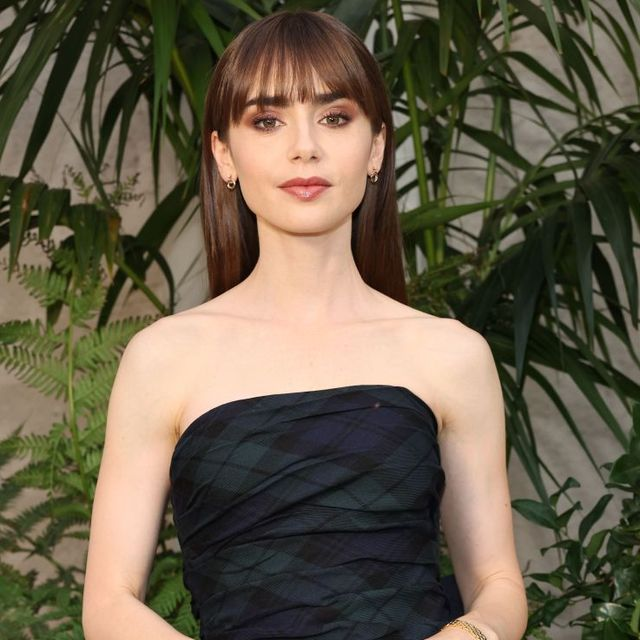 The Emily in Paris star Lily Collins looks stunning in this look. The fringes above her eyes, the slightly smokey eye shade, and the magenta lips look so pretty. We love her take on the trending magenta lips; it does not look overwhelming but looks fresh, vivid, and as beautiful as ever.
All of these celebrities have styled and carried magenta lipstick in different ways. You can draw inspiration from these looks and create your unique style. It is high time to incorporate the shade of magenta in your lipstick collection and flaunt it, just like these beauties.
Conclusion
All in all, we all can agree that lipsticks best justify the charm and vibrancy of magenta in makeup. The shade uplifts your mood and your look regardless of your complexion. There are different shades of magenta lipstick for all your moods and styles.
Pick the one that makes you feel beautiful and suits you the best. If you have no idea what suits you best, try out the color on your lips before buying because each shade looks different on every person.
We hope these stunning celebrity looks inspire you, and our top picks help you pick that perfect shade for yourself. So do not hold back from trying something new, and add some glamour to your makeup routine with magenta lipstick.
Hop on the trend, and do not miss the magnificence of magenta lipstick!