It is a scientifically proven fact that certain fragrances have the capability to make one's mood infinitely better. The connection between scents and human emotions can be explained through the brain's limbic system, which plays a significant role in mood regulation. The reason is our brain associates certain smells with good memories or objects.
A variety of smells can be simulated inside the comfort of your home by using scented candles and candle warmers. Aroma Therapy, although considered a pseudoscience, is viewed positively by many. The only problem is that burning a candle involves fumes, and consistent fume inhalation can cause health disorders.
Thankfully for you, here is a combined list of the safest candles to burn.
Safest Candles to Burn/Non-Toxic Candles
Here is a list of 10 candles that are some of the safest to burn for creating a cozy atmosphere right inside your home: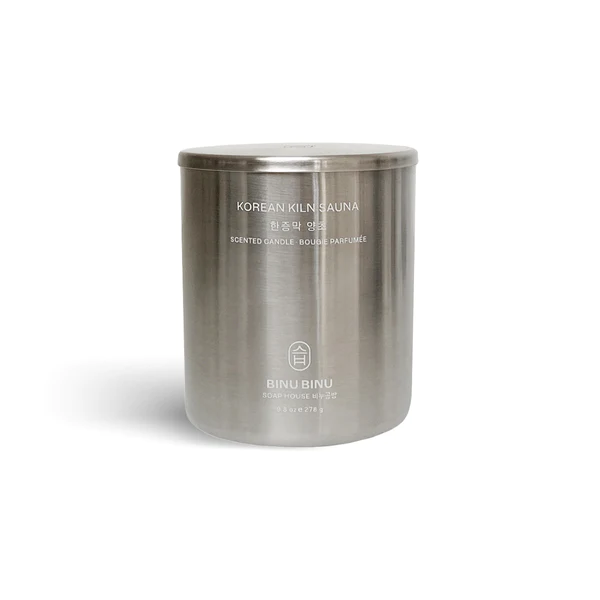 Transform any room into a relaxing space with Binu Binu's Kiln Sauna Candle. This candle is not like any other you've experienced before. It is infused with notes of pine, juniper, birch, hay, and firewood and takes its inspiration from the aromatic saunas in the mountainous bathhouses of Korea. Combining these scents creates a calming yet stimulating atmosphere that is perfect for unwinding after a long day.
The Kiln Sauna Candle is more than just a candle – it's a work of art. The stainless steel design takes after the Korean ritualistic shrine, making it a very classy addition to any room. The candle is hand-poured in Canada and is made with natural soy wax and cotton wicks. It has a burn time of up to 50 hours to enjoy the relaxing scent for a long time.
Whether you're looking for a way to create a relaxing atmosphere in your home or want to give a unique gift to a loved one, the Binu Binu Kiln Sauna Candle is the perfect choice. It is a luxurious and eco-friendly alternative to traditional candles, and its unique design will add a touch of elegance to any room. So why not treat yourself or someone special to this amazing candle today?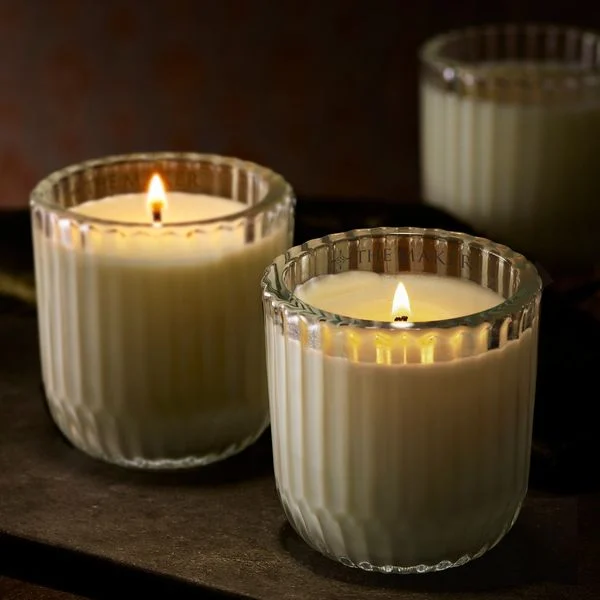 If you're looking for a candle that can take you to a world of sophistication and elegance, look no further than the Citrus Room Candle from Lev Glazman and Alina Roytberg. As the name suggests, this candle is named after one of the most beautiful rooms in the Maker Hotel, and it's infused with a delightful blend of citrus scents, including mint, basil, bergamot, ginger, tomato leaf, verbena, cypress, green fig, amber, and wet grass. What's truly remarkable about this candle is the attention to detail that went into the packaging. The vintage glass container is nothing short of breathtaking, and it looks even more stunning in the dark when the candle is lit.
One of the best things about this product is that it's completely non-toxic. Made with soy wax, it releases no petro-carbon soot like paraffin, which means you can breathe easy knowing that you're not exposing yourself or your loved ones to harmful chemicals. So, if you want to add a touch of elegance to your home or office, the Citrus Room Candle is a must-have.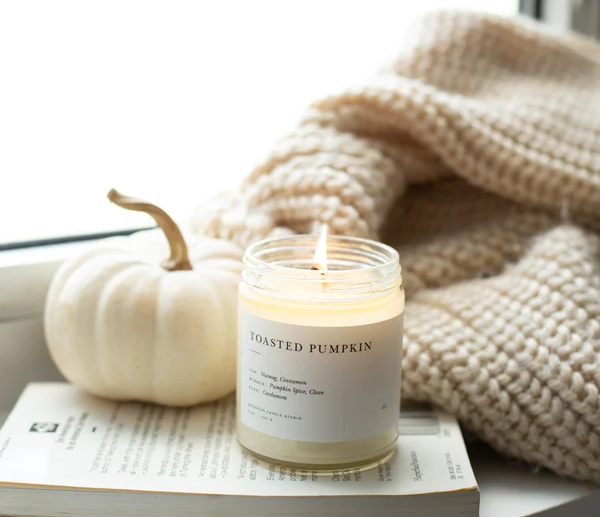 Brooklyn Candle Studio's soy wax candles are the perfect blend of affordability and luxury. The company's ethos centers around crafting candles that are not only beautifully scented but also packaged in a minimalist style that exudes elegance. What sets Brooklyn Candle Studio apart is its commitment to using only the highest quality, phthalate-free oils for fragrance, which are derived from natural and synthetic ingredients.
The result is a range of candles that are not only non-toxic but also cruelty-free, vegan, and eco-friendly. Light up your living space with one of these candles and enjoy the comforting glow and beautiful aroma that it brings.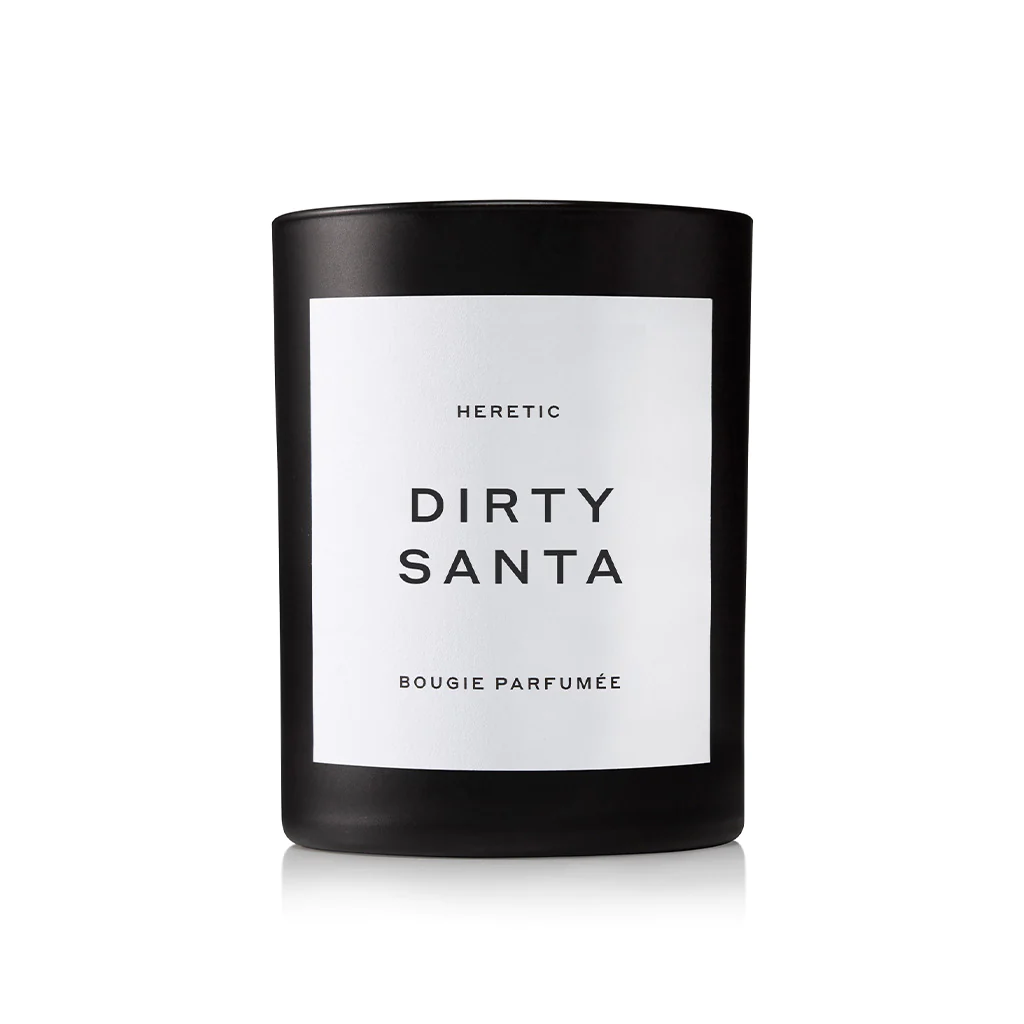 The Dirty Santa Candle by Heretic is made from a combination of naturally occurring and safe synthetic ingredients, all of which have been carefully chosen to ensure the utmost purity and quality.
What's more, the makers of this candle have gone above and beyond to ensure that it is free from potentially harmful ingredients such as parabens, phthalates, formaldehyde, and endocrine disruptors. With its beautiful and complex aroma and its commitment to safety and sustainability, The Dirty Santa candle is a must-have for anyone who appreciates the finer things in life.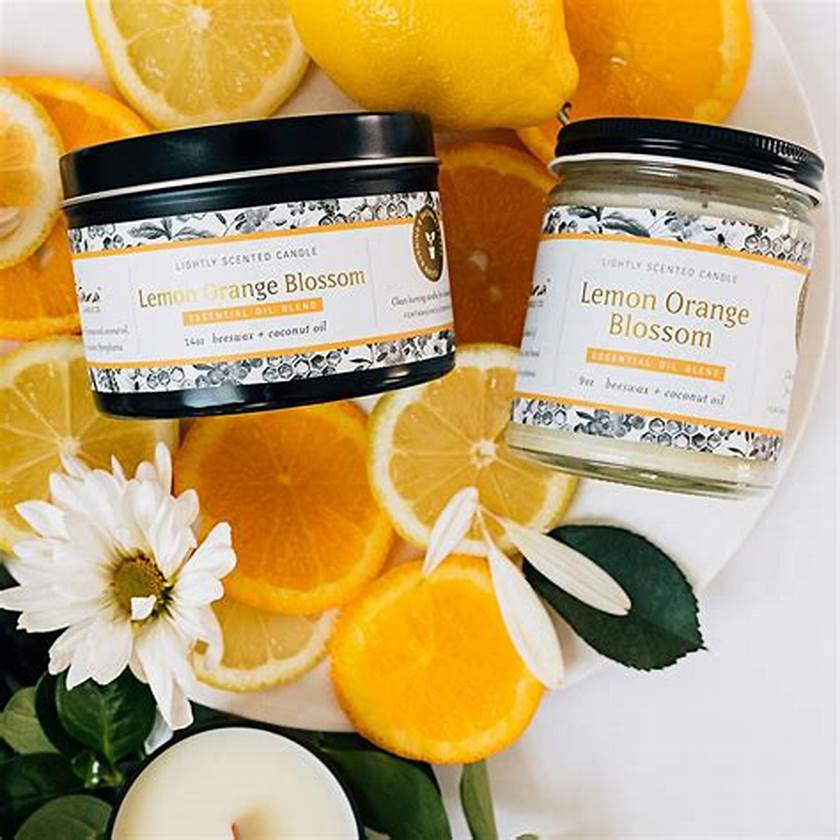 This candle is available in a wide range of all-natural scents, including a refreshing citrusy aroma that instantly uplifts your mood. The makers of this product take great pride in crafting candles that are free from any harmful toxins, which is why they utilize only the finest quality ingredients. These candles are made from a blend of pure beeswax, rich coconut oil, and therapeutic-grade essential oils, which not only emit a pleasant fragrance but also possess healing properties.
Additionally, the wooden wick adds to the overall aesthetic appeal and ensures that the candle burns evenly. The makers of this product provide a certification of safety, which is a testament to their commitment to creating non-toxic candles and ensuring the well-being of their customers. So, if you're looking for a candle that not only smells great but is also safe for you and your loved ones, this product is definitely worth considering.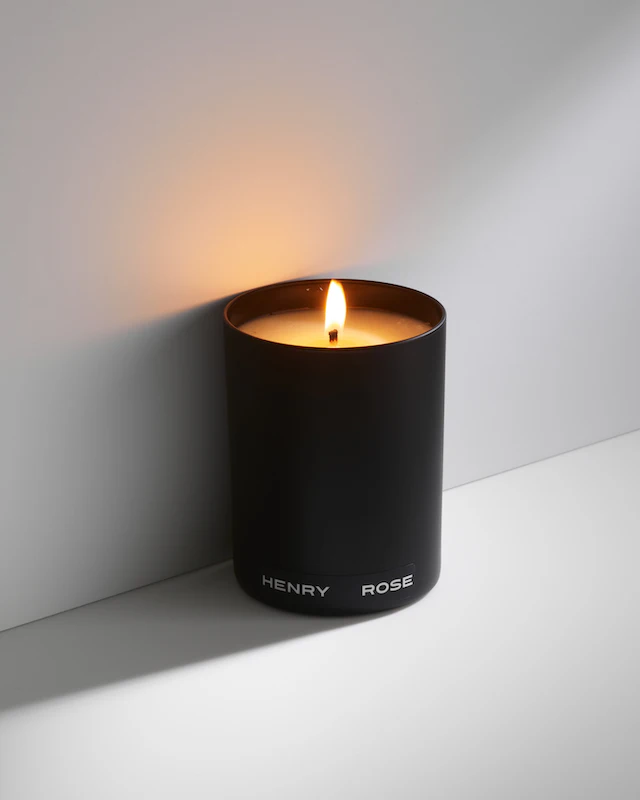 If you're looking for a candle that can fill your home with a soothing aroma without being overpowering, then this option may be perfect for you. It has a subtle and elusive scent that is perfect for creating a calming atmosphere in any room. Moreover, this candle is made from completely natural ingredients such as coconut oil, soy, and vegetable waxes, making it one of the safest candles to burn. It also has a 100% cotton wick that doesn't produce any toxic fumes, which is great for those who want to prioritize their health while still enjoying the benefits of a scented candle.
Overall, this candle is a great choice for anyone who wants to create a relaxing and safe environment in their home.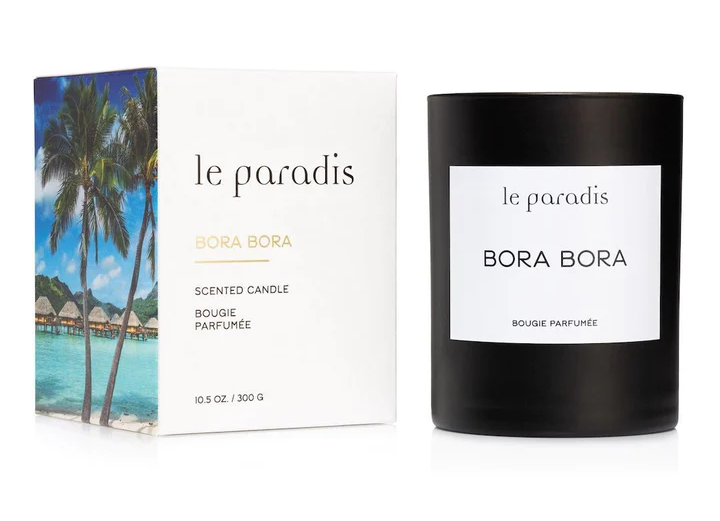 Are you searching for a safe and eco-friendly candle that also smells amazing? Look no further than the Bora Bora Candle by Le Paradis. Made with vegan ingredients and free from harmful chemicals, this candle offers a clean burn that won't harm your health or the environment—the beautiful packaging and refreshing scent transport you to the stunning South Pacific island of Bora Bora.
The fragrance is a perfect blend of tropical fruits and flowers that provide a calming and rejuvenating effect. Not only does this candle smell great, but it also has a long burn time, ensuring you can enjoy it for hours on end. The Bora Bora Candle by Le Paradis is the perfect choice for those who care about their health and the environment and want to enjoy a luxurious, relaxing experience.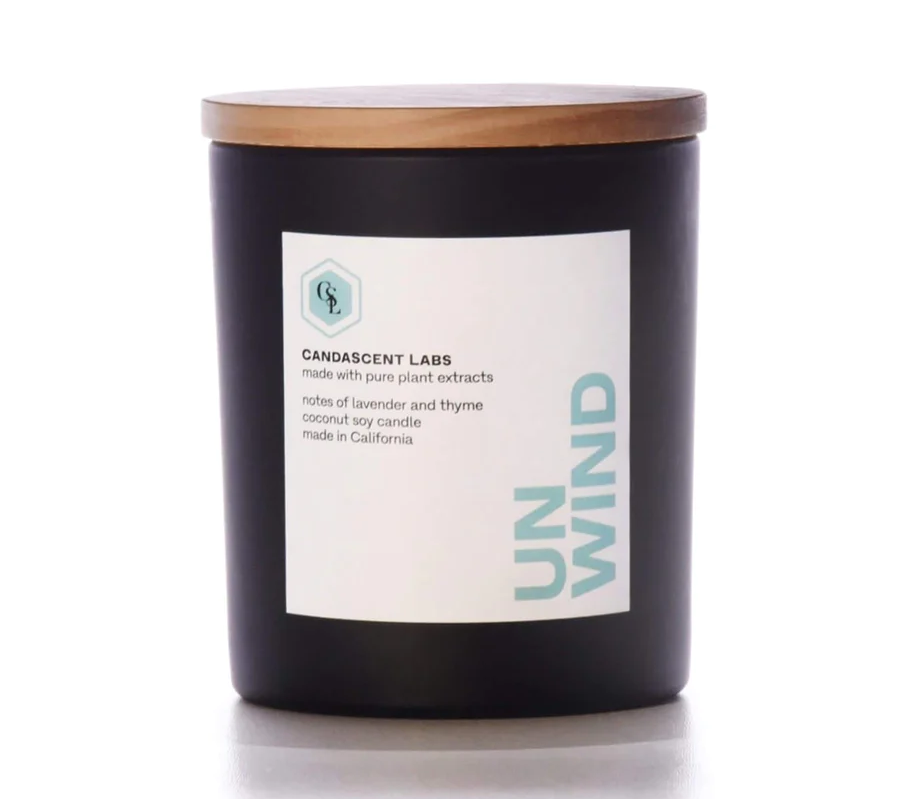 CandaScent Labs is a company that takes pride in offering a range of candles that are specifically designed to help users unwind and feel rejuvenated. With a choice of five unique scents to choose from, including lavender and thyme, forest bathing, rose and mint, citrus and ginseng, and basil and sweet orange, users can select the perfect candle to suit their mood and individual preferences. What sets CandaScent Labs apart is their unwavering commitment to quality and safety.
Each candle is handcrafted with great care and undergoes a rigorous testing process to ensure that it is completely safe for use. Only certified, safe essential oils and botanical ingredients are used to create the candles, ensuring that no toxic fumes are emitted while they are being used.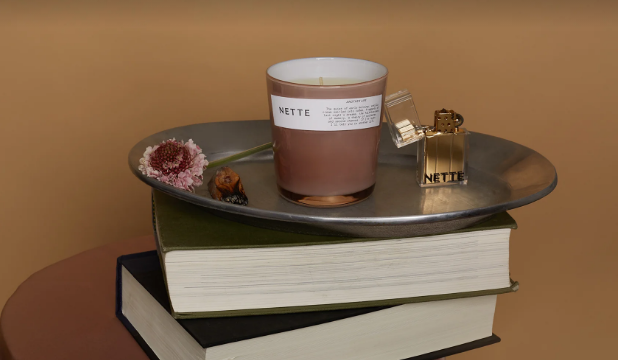 Are you looking for a candle that can transport you to a cozy cafe with the aroma of freshly brewed coffee and sweet treats? Look no further than the Nettle candle. If you're a fan of the scent of dairy products like milk, along with a hint of vanilla and cocoa, this candle is perfect for you. With its unique blend of ingredients, it can easily simulate the smell of steaming milk, Vanilla Creme, and Cocoa Shell without any effort. One of the standout features of this candle is the hand-made vessel that contains the wax. Its elegant design and craftsmanship will make it a beautiful addition to any room or space. The candle itself is made entirely from natural coconut soy wax, which is environmentally friendly and doesn't contain any harmful chemicals like parabens, sulfates, or dyes.
Not only is this candle safe to use, but it also has a long-lasting burn time, providing you with hours of enjoyment.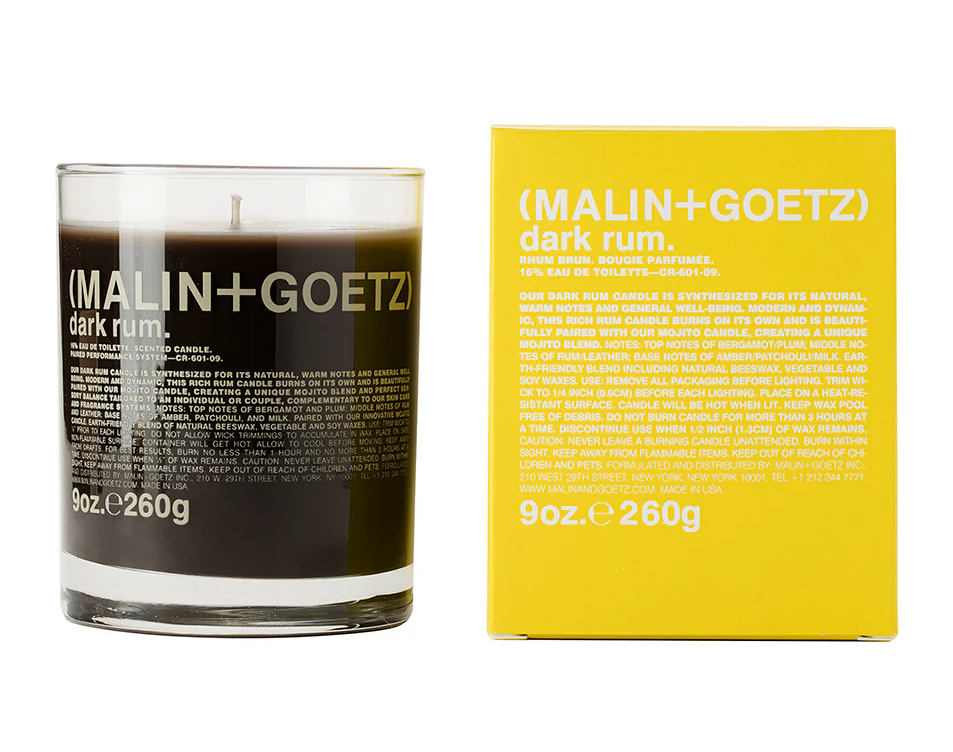 If you're searching for a candle that not only smells great but is also safe and non-toxic, then you should definitely check out this amazing option. This candle is made without any harmful parabens or sulfates. Instead, it uses a blend of natural beeswax, vegetable, and soy waxes, along with organic essential oils, to create a luxurious and inviting aroma. The warm and inviting scent of rum and vanilla, combined with the refreshing notes of Bergamot and sweet plum, will transport you to a world of indulgence and relaxation.
And the best part? You can enjoy all of this without any of the harmful chemicals found in many other candles on the market. So go ahead, light this candle, and immerse yourself in its rich, natural fragrance.
Tips for Selecting Safe and Enjoyable Candles
It is okay if you want to enjoy something without going too much into the technicalities of it. That is why not all of us may know or even think about choosing safe scented candles. Remember, here are some things you should watch out for or consider while choosing scented candles.
1. Do Not Go for Paraffin Candles
Paraffin is the most common ingredient for traditional candles. It is a petrochemical byproduct that has been said to contain carcinogenic compounds. You should not expose yourself to the fumes from paraffin wax candles for a long period, much less daily.
The alternatives that can be used are :
Beeswax
Soy wax
Coconut Wax
Palm Oil
2. Choose Candles that Use Organic Fragrances
Scented candles that are infused with artificial scents have a longer life span than organic scents, but they are also harmful to your health. Some of these smells may cause chronic headaches, dizziness, and shortness of breath and are even related to some types of cancer. A study conducted by the EPA even hinted that candles with artificial fragrances can lead to the formation of more soot than candles without any scent. And a candle that produces too much soot is not good for your lungs.
Essential oils, on the other hand, are derived from plants and do not contain any additives or chemicals that may cause harm to your health. They also smell very nice, in addition to having therapeutic and anti-bacterial properties. Keeping your room smelling like certain essential oils from plants like rosemary, lavender, eucalyptus, etc., can even keep out bugs and cockroaches.
3. Candles with Metal Wick Should Be Avoided
Some candles have metal wicks that contain a little bit of lead. When burned, they can release very toxic fumes frequently associated with neurological and behavioral issues and reproductive problems. This is, of course, an effect of long-term exposure to such fumes and happens because scented candles are best placed in an enclosed room with little ventilation so that the smell does not escape the room.
This is why the safer alternative is to always go for candles that are made with 100% cotton. Burning cotton does produce fumes, but it will not harm your health even after lengthy exposure to it.
Conclusion
To be completely honest, there is a lot of misinformation about the topic of candles and toxicity, and it may be fairly difficult to discern what to believe. That is why the best way forward is to browse thoroughly for items you like and then carefully read through the ingredients list to determine the safety of the candle.
Technically speaking, if you do not use a scented candle daily, then the chances of being affected by the toxic fumes are very low, as it takes lots of hours of exposure for that to happen.
But as they say, prevention is better than cure, and thus, when safer options are available, there is no reason for you not to choose it.
Frequently Asked Question
Are All Scented Candles Dangerous to Burn?
No, not all scented candles are dangerous to burn. However, some candles may emit harmful fumes that can cause health problems. It is important to choose candles made from non-toxic materials and with natural scents.
What Are Some of The Safest Materials Used to Make Scented Candles?
The safest materials for scented candles include natural soy wax, beeswax, coconut wax, and vegetable wax. These materials are non-toxic and eco-friendly, producing minimal soot when burned.
How Can I Tell if a Scented Candle is Non-Toxic?
You can check the label on the candle or do some research on the brand to determine if the candle is non-toxic. Look for candles made from natural materials, with natural scents, and free from harmful chemicals like lead and phthalates.
Are All Essential Oils Safe to Use in Scented Candles?
No, not all essential oils are safe to use in scented candles. Some essential oils can be toxic when ingested or inhaled in large amounts. It is important to use high-quality, pure essential oils and to follow recommended dilution ratios when making scented candles.
Can Scented Candles Be Harmful to Pets?
Yes, scented candles can harm pets if they contain certain chemicals or essential oils. Some pets may be more sensitive to the fumes emitted by scented candles than others. It is best to choose non-toxic candles and to keep pets away from burning candles.