Cute, trending, simple, amazing, and versatile – knotless braids have taken the hair styling world by storm. This gorgeous hairstyle is loved by many for its natural and flawless appearance. These braids are becoming popular as they ensure the protection of your hair for the maximum time possible.
This classy, eye-catching, and lasting hairstyle is low maintenance and takes minimal time to flatter everyone. People are falling in love with this amazingly beautiful hairstyling option. As it minimizes the tension on the scalp, it maintains beauty and ensures an effective hair care routine.
The knotless braids provide various advantages, which makes them totally worth it. Let us dig in to explore more details about this truly fascinating hairstyle.
Are you excited?
What is a Knotless Braids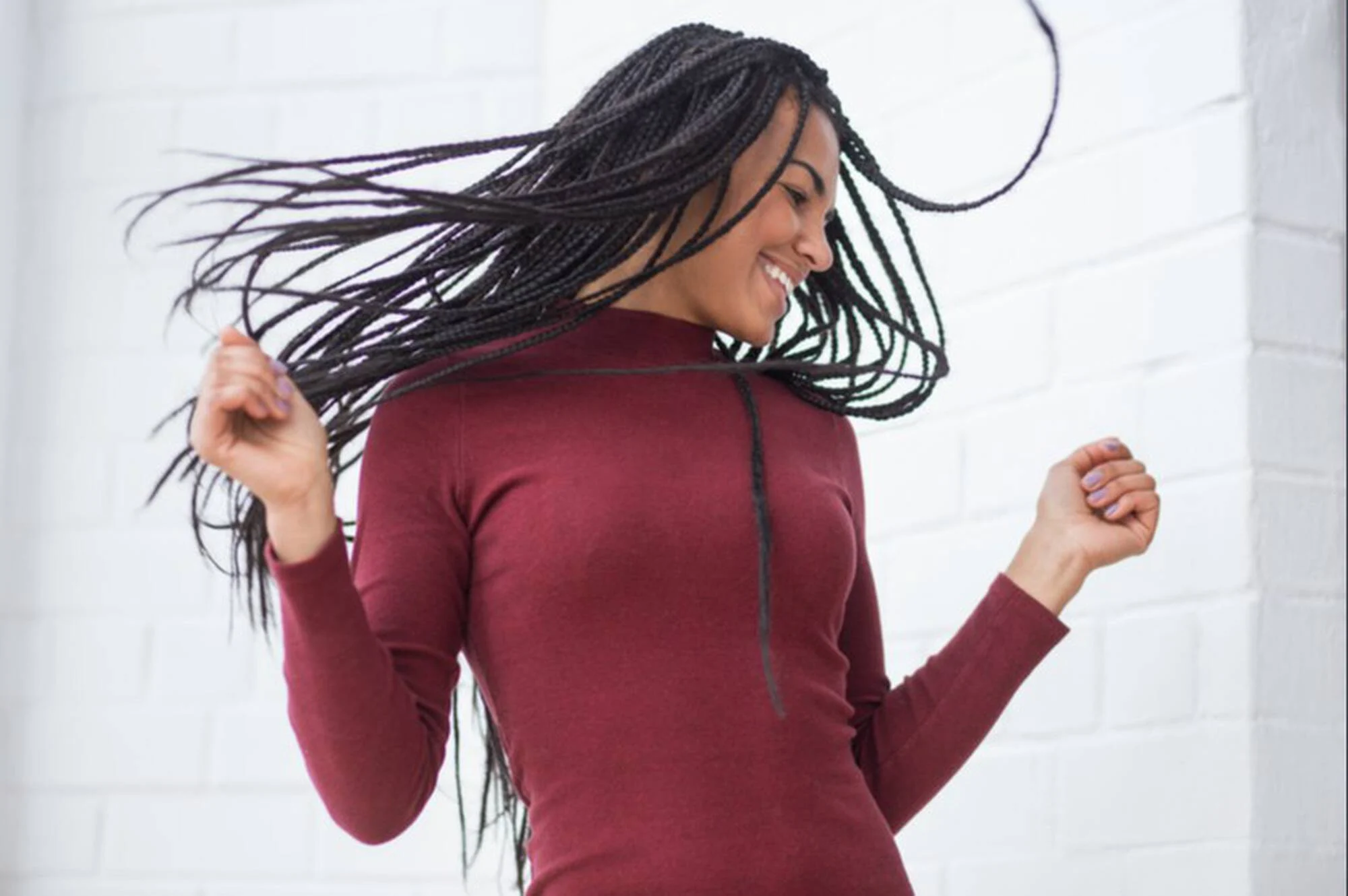 Before getting any further, let us first know the knotless braids. Well, as the name suggests, knotless braids do not begin with a knot; rather, the braiding begins with hair. The braids are continuously fed in to make it look more natural and beautiful.
As the braids have no knots, this hairstyle causes absolutely no tension on the scalp and roots. Thanks to this, it is super comfortable and, thus, tends to protect the hair without any hassles.
How Long Does it Take to Do Knotless Braids?
The overall time to do knotless braids depends on your hair length, thickness, and quality. Moreover, it also depends on the speed of making the braids. However, in general, it takes approximately 5 to 9 hours to do knotless braiding.
How to Style Knotless Braids?
There are endless options to try when it comes to knotless braids. Here are some of the essential steps you should follow to do knotless braids without any hassles.
1. Clean and Detangle Your Hair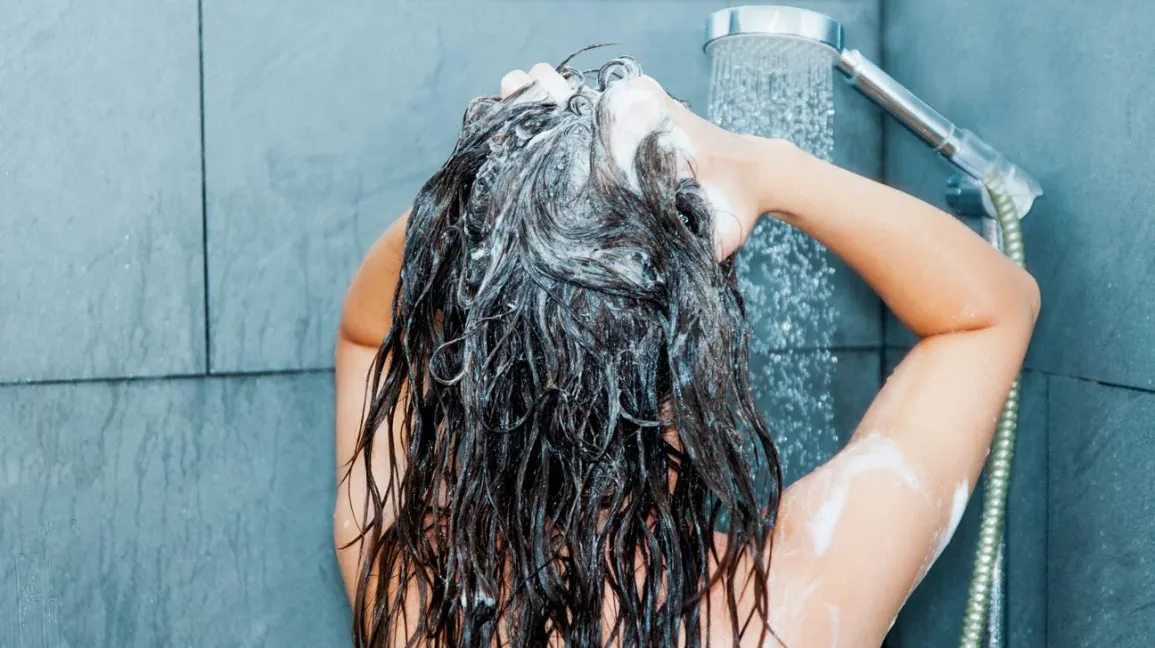 Begin with cleaning and detangling your hair to get a smooth and gorgeous hairstyle. Avoid using any harmful chemicals for cleaning your hair; rather, try using only natural products. You can also try sulfate-free shampoos and conditioners to remove all dirt and dust from your hair.
2. Moisturize Your Hair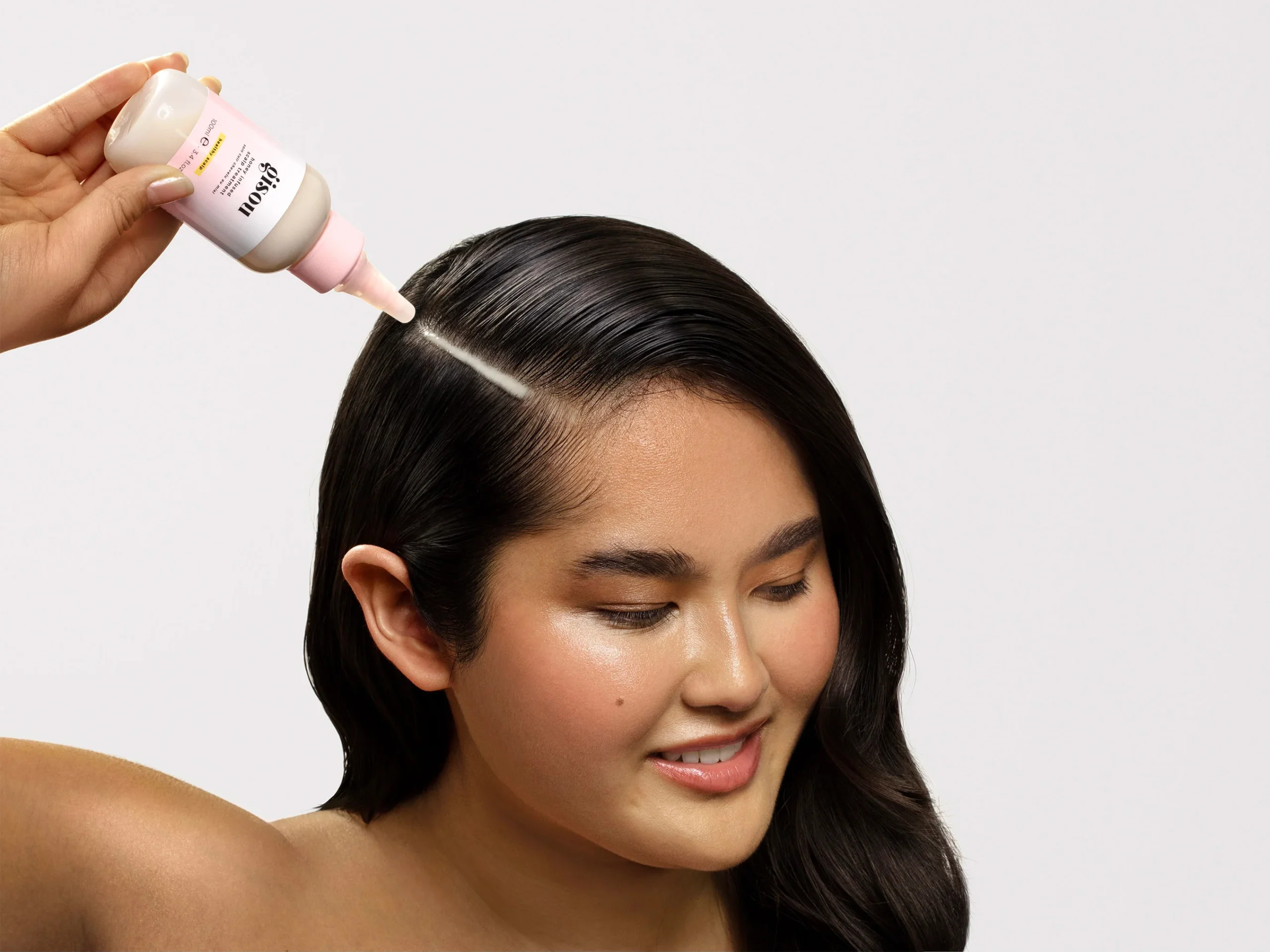 No hairstyle can look beautiful if your hair isn't moisturized properly. Thus, before installing knotless braids, it is important to thoroughly moisturize your hair. You can use the LOC method (Liquid, Oil, and Cream) – a simple technique to layer products to moisturize the hair.
The method retains moisture in the hair along with defining the beautiful braids while keeping them protected and hydrated.
3. Section Your Hair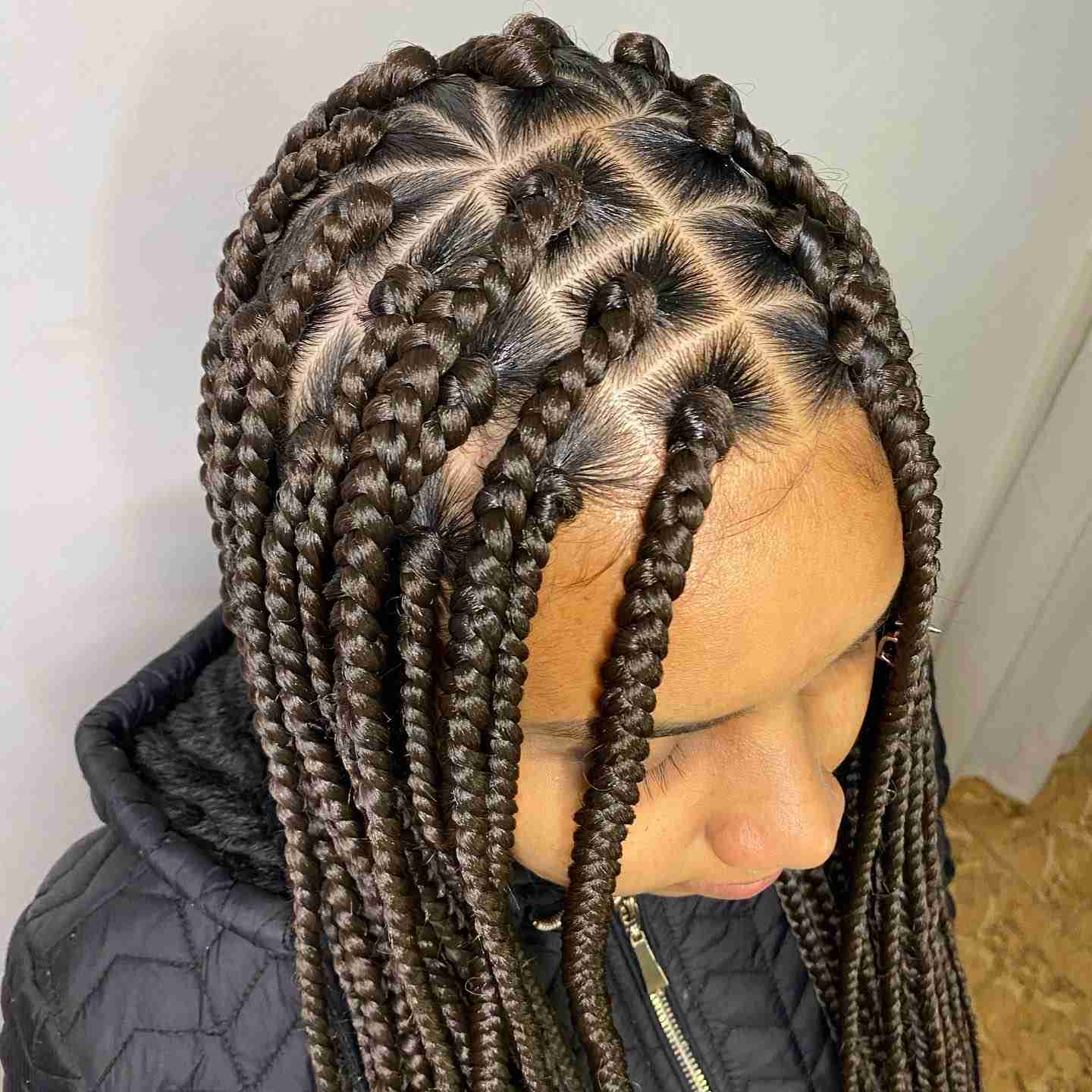 The simplicity of doing neat and styled knotless braids is to get flawless sections. The best way to do so is to part your hair in 5 to 6 different sections.
Additionally, it is during this part that you should decide the size of your knots. It is highly suggested to have consistent sections to ensure seamless results. You can start from the back and then section some of the hair horizontally, followed by getting smaller sections in the desired shape.
4. Smooth the Edges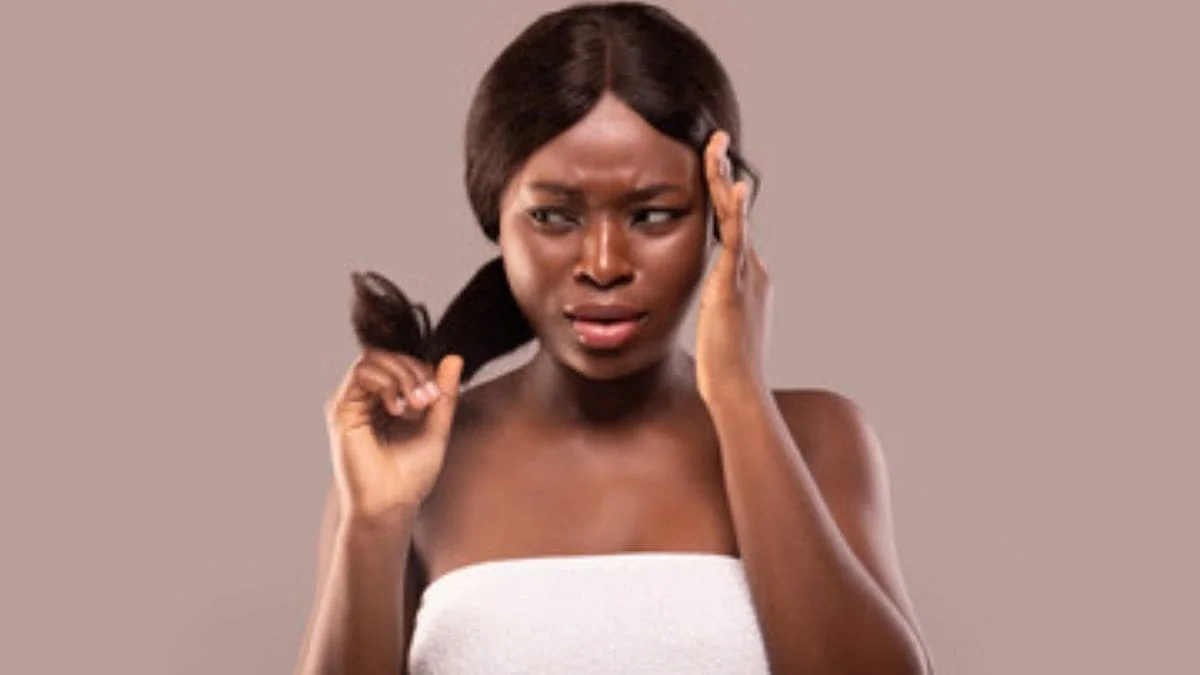 This one trick ensures that your knotless braids will last really long with effective protection. To get neat knotless braids, it is recommended to smooth the edges with either a pomade or a gel. Make sure to work on every individual section to keep your hair smooth, silky, and shiny without any dryness.
You can take as long as needed to smooth the edges without causing any flakes. The smoother edges simply enhance the overall look of the knotless braids.
5. Create the Braids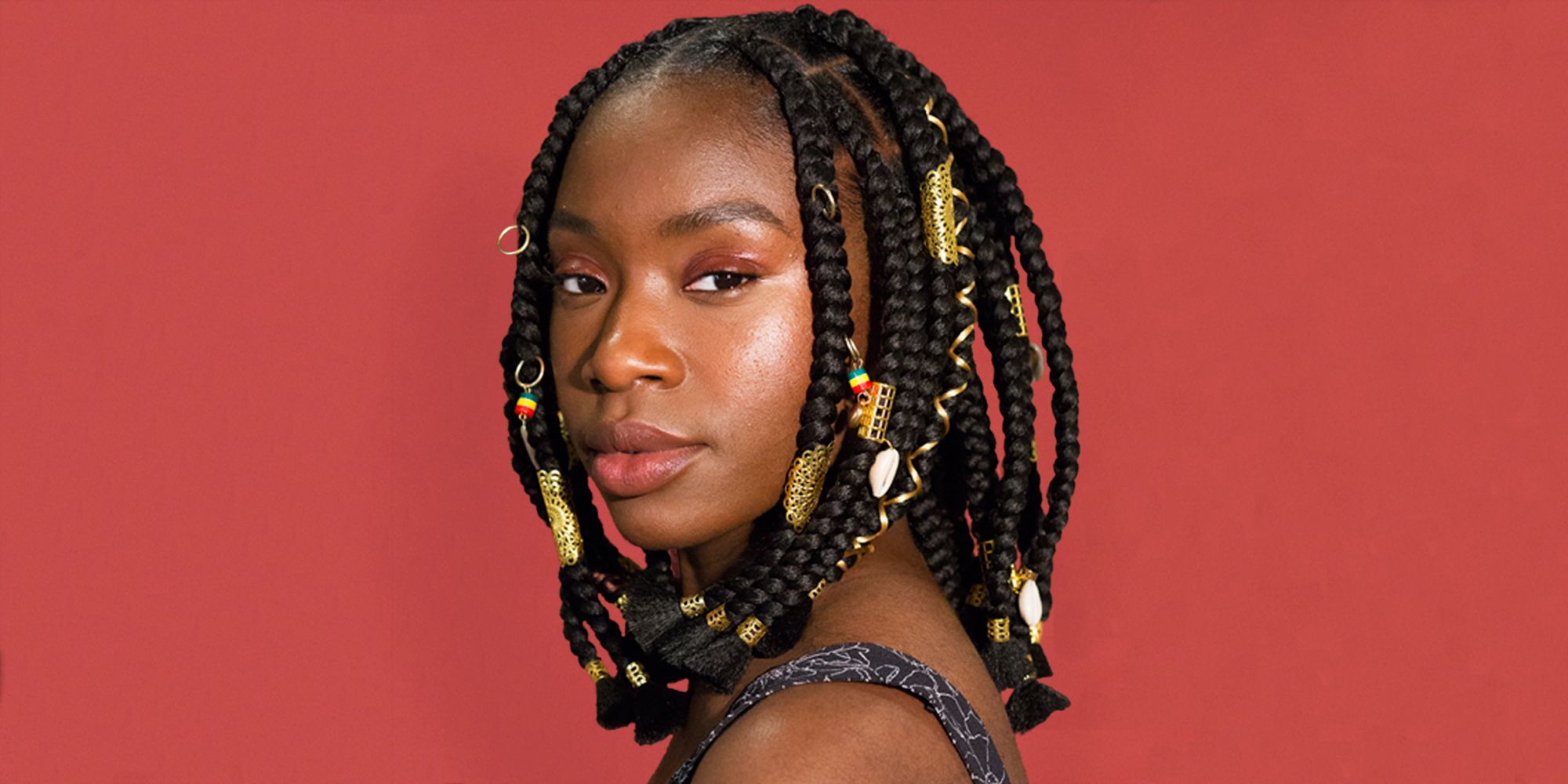 Now is the time to create braids. Start just as the normal 3-strand braiding and maintain consistency throughout the braids. Continue braiding till the end of your natural hair, and then secure the end with an elastic band.
However, if you are adding synthetic/artificial hair, start by braiding your natural hair 2-3 times at the root and then use the synthetic hair. This will not damage your roots and hair quality but will give you perfectly styled hair. It is also suggested to have small hair sections to avoid having any unwanted and awkward bulges that may ruin the overall look.
6. Finish the Final Look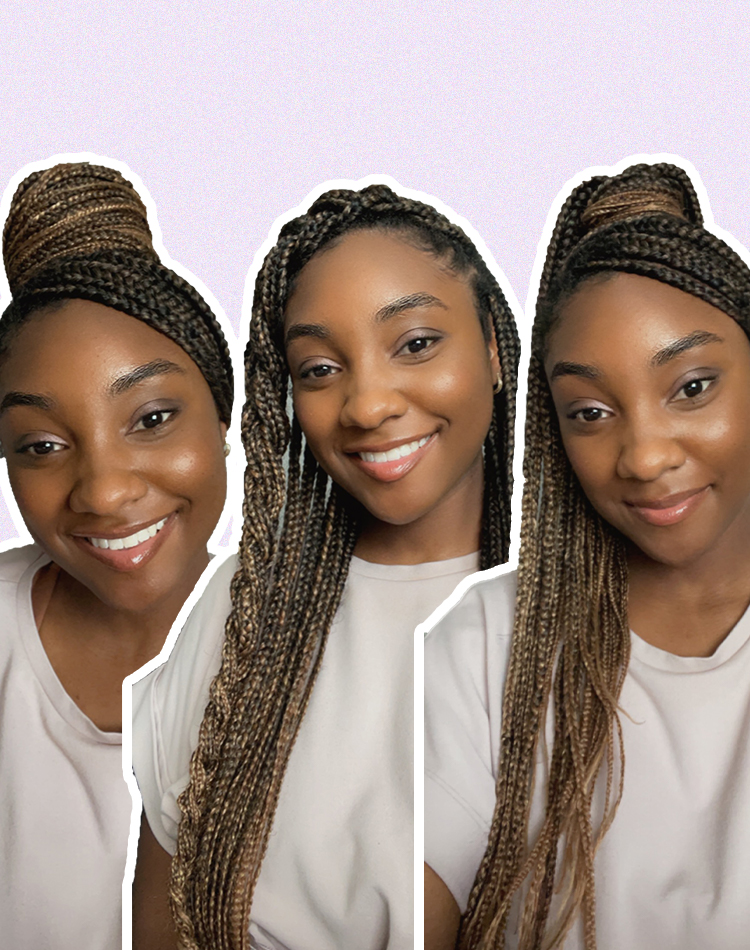 After you are done with braiding, the final step is to finish the entire look. If your hair still feels dry and unmoisturized, you can use hair smoothening products to make it feel good. Moreover, you can also dip your hair in hot water to protect its quality for as long as possible.
Holding spray and hair mousse are also suggested to maintain the quality of the hair after styling. Once done with this, you can proceed to style your knotless braids in any way. Knotless braids are flexible and, thus, can be styled immediately after braiding without any hassles.
So, these were the steps that help in beautifully styling the knotless braided hair. Moreover, by following the proper steps, it becomes easy to predict how long knotless braids take for convenient styling.
How Long Knotless Braids Last?
With proper care, maintenance, and technique, the knotless braids can last up to 4 to 6 weeks without any tension, damage, or stress on the hair roots and scalp.
How to Make Knotless Braids Last Long?
Fortunately, it is possible to make the knotless braids last long with utmost ease and convenience. After all, after knowing how long knotless braids take, it becomes essential to take the best care of the braids so they last long.
Here's how you can make your knotless braids last long
1. Proper Maintenance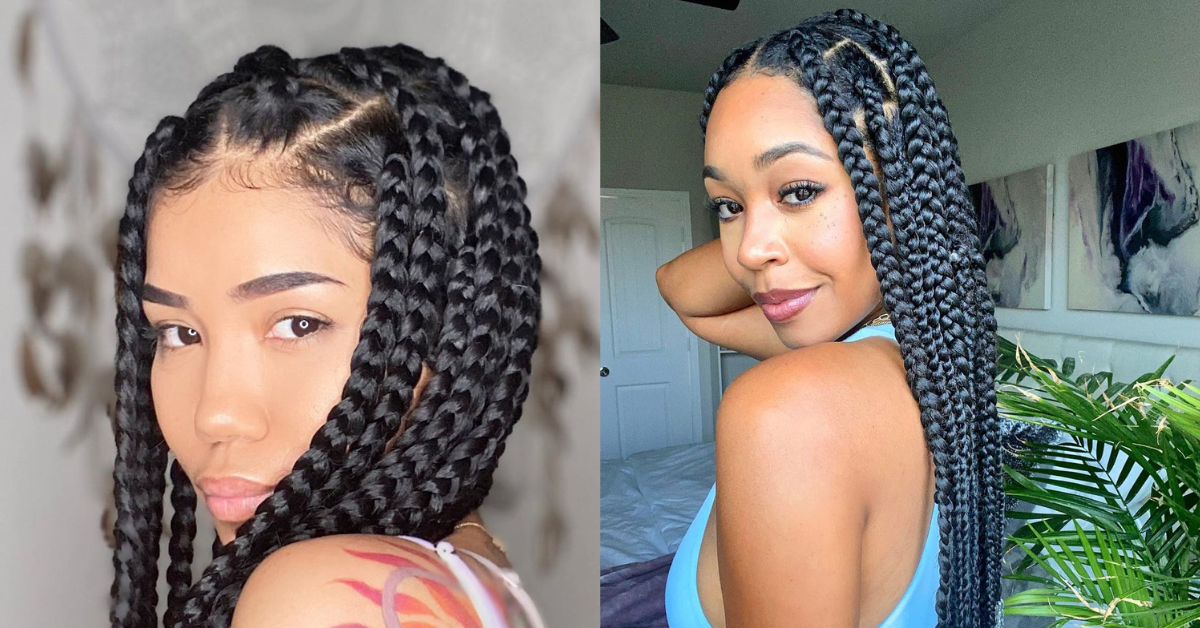 The best way to make your knotless braids last really long is by ensuring proper maintenance. The poorly maintained braids do not last long, no matter how much time and money you invest. Therefore, it is important to take the best care of knotless braids so that they last long.
You can use the following tips to maintain the braids.
Use a protective hair mask to improve hair quality.
Use good quality products to maintain the desired amount of moisturization.
Thoroughly clean your hair and scalp.
Clean the split ends and edges when styling the hair for a neat hairstyle.
It is no rocket science to properly maintain your hair and scalp; however, you should be frequent with the practices.
2. Use Good Quality Products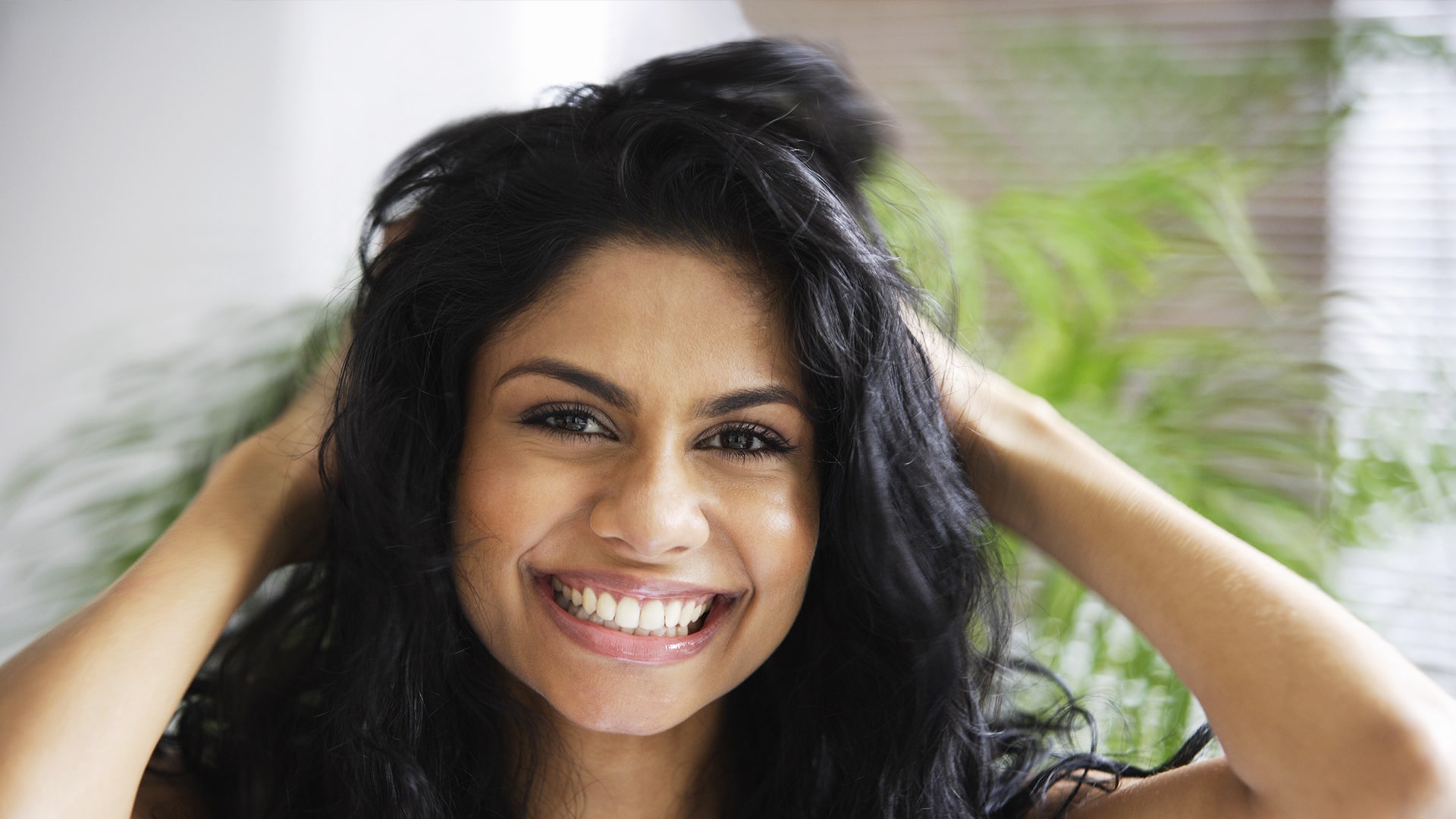 Another simple yet effective way to maintain your hair quality is by using only good-quality products. Always remember to never compromise the quality of the hair products you use. Even a minimal compromise can have harmful effects on the hair and scalp quality and strength, leading to severe damage and issues.
Thus, you should always be attentive to using only good quality products that enhance the overall beauty and strength of your hair. It is also recommended to patch-test the products before using them. If the product causes any kind of irritation, itchiness, or discomfort, it is not the right fit for your use.
3. Gentle Styling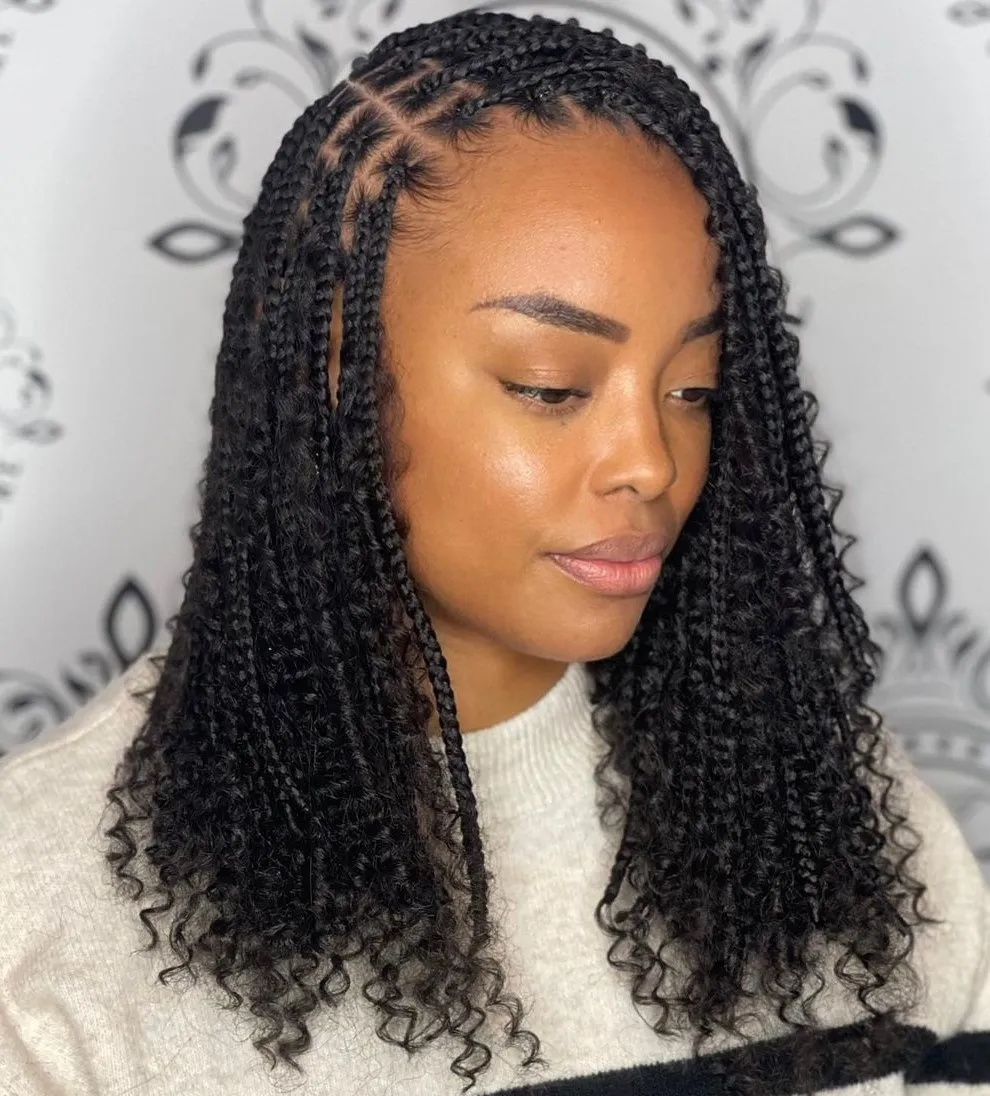 One of the best benefits of knotless braids is that they can immediately be styled in any way possible. However, you should be extremely gentle while styling the knotless braids to avoid any kind of damage, hair fall, or harmful consequences.
Get in a discussion with your hair stylist to choose a hairstyle that causes no tension or pressure on the roots. Remember to prioritize your hair and scalp health over styling. Moreover, over-manipulating the knotless braids will make you look older. This isn't something you want, right?
4. Braiding Healthy Hair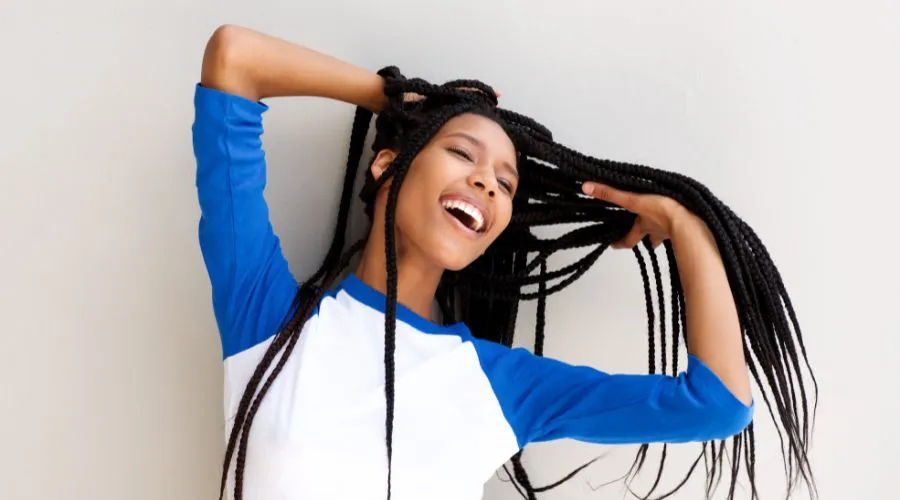 Last but not least, the knotless braids will last really long when they are done on healthy hair. Braiding damaged or loose hair will never provide the desired expected hairstyle. Therefore, you should ensure to improve your hair and scalp quality before trying the knotless braids. For better and faster results, it is suggested to seek professional help and to follow a healthy routine.
It takes consistent efforts to maintain your knotless braids for a really long time. Are you ready to invest your time to get healthy hair?
When to Remove the Braids?
Braids look beautiful and protected, but there comes a time when you need to remove them. It is important to understand the signs indicating the right time to remove the braids.
So, are you curious to know about the signs when to remove the knotless braids? These are the following signs.
Heaviness and Tension: To begin with, if you feel your braids are heavy and causing excessive tension on the roots, understand that it is time to remove them. Don't delay removing the braids as it may cause headache, hair fall, itching, irritation, and can also cause permanent damage.
Damage or Breakage: The other sign that indicates the need to remove the braids is any kind of damage or breakage. If you notice any of these signs, you should immediately remove your braids to avoid making the damage worse. You should also be attentive to excessive thinning, split ends, and hair fall; if you witness any of these signs, it is high time to remove the knotless braids.
Scalp Problems: Along with your hair quality and strength, your scalp health is equally important. If your scalp isn't healthy, it may also affect your braids and the overall hair quality. Thus, you should be attentive towards any of the scalp problems, if any, and treat them as soon as possible to avoid any major consequences. Additionally, if you have any scalp problems, it is suggested to remove the braids right away, as it can make the scalp problem worse.
If it is time to remove the braids, it is highly recommended to seek professional help. The professional hair stylist will ensure the safe removal of the braids without causing any tension or damaging your natural hair. Moreover, they can also provide valuable tips for taking the best care of your hair and scalp after removing the braids.
Final Thoughts
Knotless braids are great protective hairstyles that can last really long with proper care and maintenance. We hope you find the desired information about styling the knotless braids and how to maintain them. Add versatility, beauty, and charm to your hairstyle with these amazing knotless braids.
If you need more details about knotless braids, connect with us in the comment section. We assure you that we offer the best assistance to help you flaunt those gorgeous knotless braids for a lasting impression.
Frequently Asked Questions
Do Knotless Braids Also Damage the Hair?
Well, if not done and taken care of properly, even the knotless braids can damage the hair. However, one major benefit of knotless braids is that any possible hair damage is far less. As the braid has no knots and uses natural hair, there is no risk of irritation, itching, hair fall, redness, bumps, etc. You can style and protect your hair with knotless braids.
How Often Should You Wash Your Knotless Braids?
Knotless braids can be washed once or twice a month. However, if you have an oily scalp, you can wash them more frequently but with proper care, as with frequent washing, your knotless braids tend to become frizzy.
What are the Factors that Affect the Knotless Braids?
Knotless braids stay for a long time, giving a protective yet attractive hairstyle. However, external conditions like humidity, UV rays, etc., can make the braids frizzy. Moreover, if you have any scalp condition, such as itching, dandruff, etc., it can also affect the quality of the braids. Lastly, the new hair growth near the roots also causes tension on the braids.