Cosmetics are powerful, and so are Mac pigments. Small jars of concentrated MAC, loose powder pigments, have the superpower to glam up any desired look. However, if you are overwhelmed by these colorful little jars and unsure about using them, we have you covered.
We all have drolled over top fashion models walking the ramp covered in shimmers. But the overwhelm of using these pigments in real life leaves us paralyzed with the fear of using them wrong.
But it is time to pause and take the ultimate leap for the love of shimmers. In this article, we will decode 12 unique ways to use Mac pigments for everyday looks.
Let's take inspiration from leading global makeup artists and dazzle the day out.
Unique Ways to Use Mac Pigments
Grab a few colorful jars of Mac pigments and get ready to dive into the world of limitless makeup artistry. These pigments open a window for you to be creative and make high fashion accessible to all.
Here are 12 ways to experiment with loose shimmers and get runway-like glamour at home.
1. Mac Pigments as Lipstick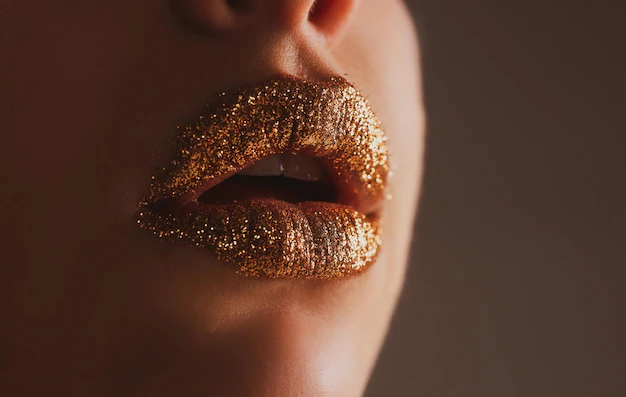 How do you like the idea of glitter for your lips? If you are someone like us, the first thought is, isn't that too bold for an everyday look?
Start with a small jar of Vaseline gel and add any desirable pigment. Mix the loose shimmer into the gel, and your lipstick is ready. Yes! That is all. Now, dip your finger into the pigmented Vaseline and dab it on your lips. Your self-made lipstick is ready in seconds.
However, for days when you would prefer a subtle look, wear any sheer Mac pigments on your matte lipstick.
2. Mac Pigments as Eyeshadow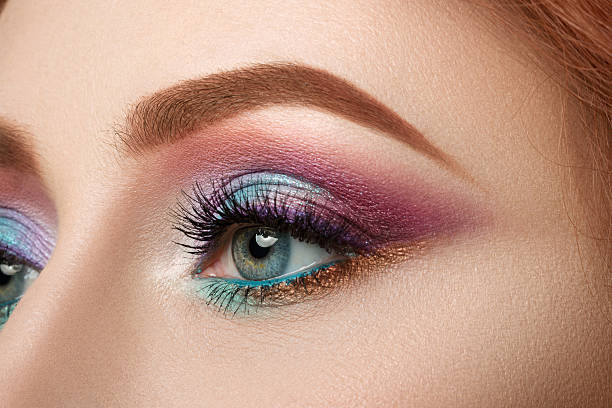 These little jars of Mac pigments have similar textures, like eye shadows. Thus, using the powder for a smokey eye shadow look is easy. Begin by applying a matte-finish eyeshadow as the base on your lids. Now, take a small brush and dip it into the pigment. Gently pat the color on your lids for a clean look.
However, if you want intense eyes for a late-night party look, play with wet textures. Blend the pigment in Mac Prime Fix and apply it to your lids. Long-lasting, beautiful eye makeup will make you stand out from the crowd.
3. Shimmery Highlighter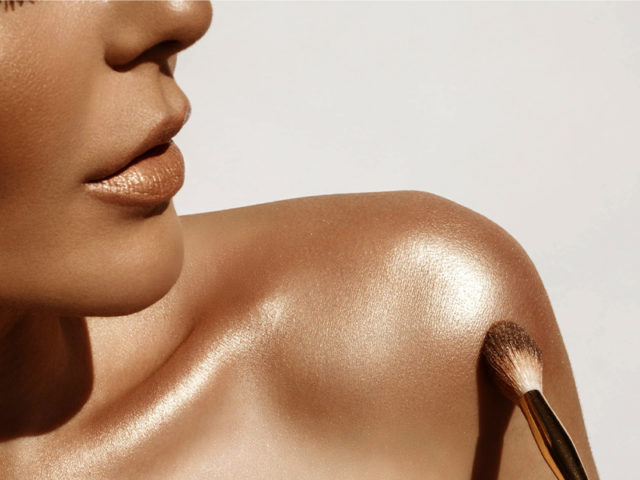 Do you love the subtlety of no-makeup looks? Or do you enjoy wearing highlighters? Whichever of these you like, Mac Pigments has got you covered. The Vanilla hue is appropriate for those with lighter skin tones. But the Naked shade is better for those with a darker complexion. Use a highlighter brush to accentuate your collar bones, forehead, cupids' bow, cheeks, and nose with Mac pigments.
4. Glittery Everyday Lip Gloss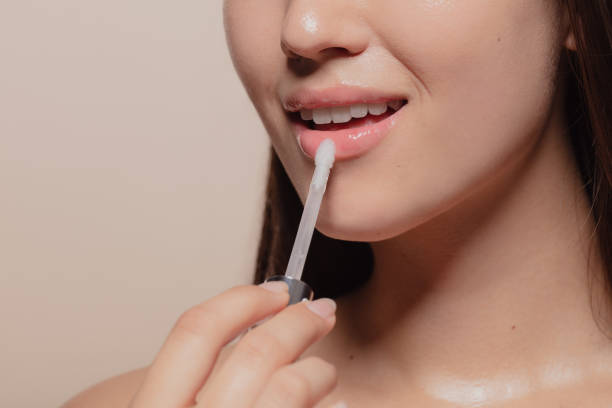 None of us like chapped lips! Soft, supple, moisturized lips are every woman's dream. But how do we keep the lips soft, rosy, and beautiful? Blend your everyday clear gloss with sheer Mac pigments and flaunt moisturized lips with a hint of glam. Professional makeup artists experiment with shades like golden olive, copper sparkle, lily-white, deep purple, and blue. If you love experimenting, why not give these off-beat shades a try?
5. Mac Pigments as Nailpolish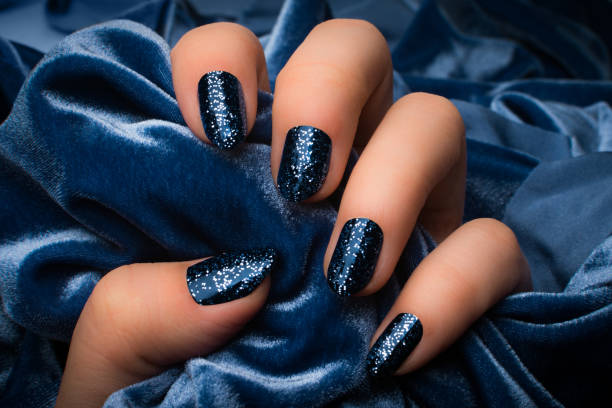 Stop scrolling your social media feed, YouTube shorts, and TikTok videos for creative and beautiful nail art. We understand the hype because who doesn't like clean, filed, and freshly painted nails? But investing money in nail art, which you would like to change often, might burn a hole in your pocket. Why not make your unique nail polish and show off pretty nails?
Get jars of Mac pigments and a bottle of clear gel nail polish. Trim and file your nails properly, and apply a generous coat of clear polish. Now, sprinkle the shimmery pigments while the polish is still wet. Let the polish dry with the shimmers, then top it with a final layer of clear gel. Your DIY nail polish is ready.
6. Glitter Illuminator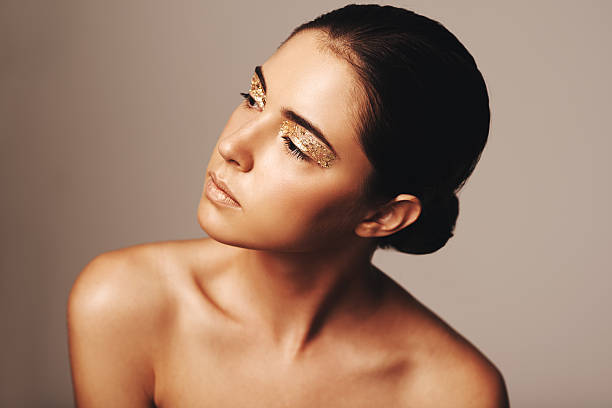 If you are tired of matte compact powders and foundations, it is time to experiment. Using a small amount of Mac shimmers as glitter body and face illuminators can be your much-needed solution to escape the matte finish trend.
Pick from shades like blonde gold, naked dark, rose gold, and naked to mix with your compact powder or foundation base. This blend will help bring back the lost glow and make the skin look supple and dewy. It is crucial to choose shades closer to your skin tone for the makeup to look natural. We would suggest doing a swatch test to conclude with better results.
7. Mac Pigments for Eyeliner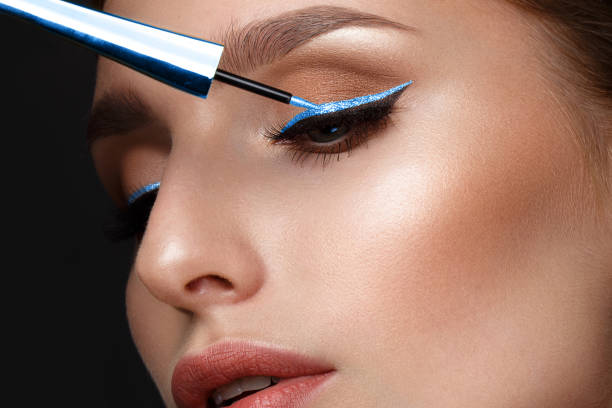 Do you love dramatic eyes? Or are you a fan of bold, shimmery liners? Either way, use Mac pigments as eyeliners. Dampen a liner brush with Vaseline gel and dip it in your desired Mac shimmer. Now, create a sharp curve following the borders of your upper eyelid. Wallah! Your eyes are ready to shine. However, if you like drama, play with contrasting pigments to draw cat eyes or smokey eyeliner looks.
8. Exceptional Eyebrow Fillers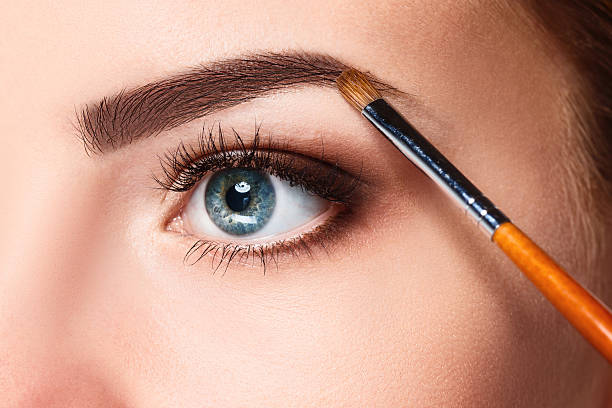 Mac pigments for eyebrow fillers? Yes! You heard that right. The question of using shimmer pigments for brow fillers did not cross your mind until a friend accidentally spilled some on your forehead while doing your eye makeup.
You can make the bold choice to give it a try and wear shimmer brows to a party. Not to mention, the look turned heads, and a few people did inquire about what product you have used!
So we will spill the secret here. Choose shades that are one or two shades lighter than your natural brow. Now, fill in the pigment using a firm angular brush, and you are ready. Yes, it's that simple and dramatic!
9. Mac Pigments for Mascara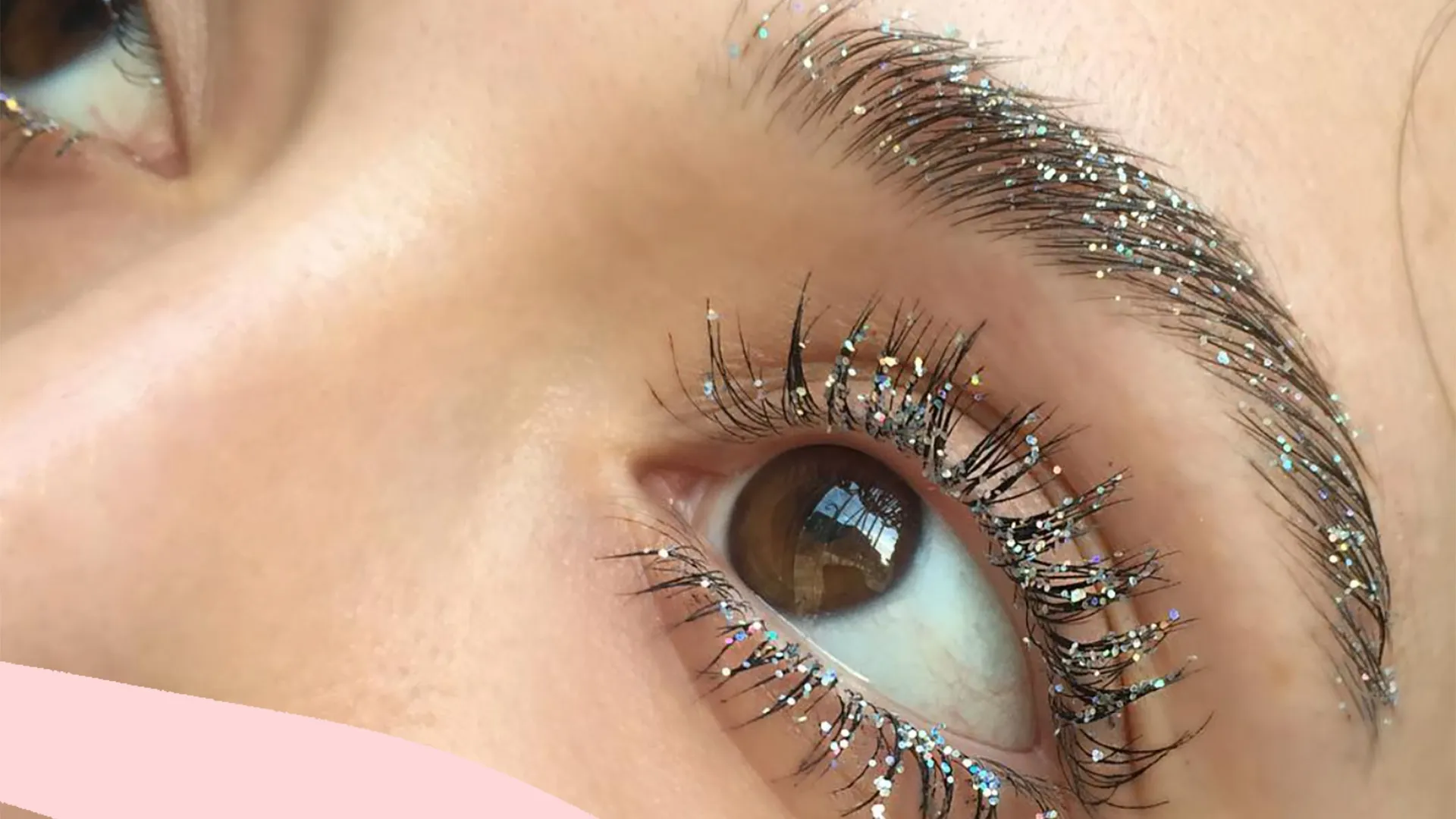 Want to wear runway-like, funky lashes? Why stop drooling over the magazine covers and wish for dramatic eyes? Well, it is time to get ready for what you desire! Get into your favorite outfit for a colorful, funky look, and grab a bottle of clear mascara. Now, sprinkle any desirable colors over the mascara and stroke your eyelashes.
Wait for the mascara to dry, and watch yourself run-way ready! We would advise keeping the overall makeup neutral to bring attention to your eyes for a shimmery eyelash look.
Pick shades like Naval Blue, Pink Pearl, Marine Ultra, Green Space, and Chartreuse for peppy, funky, and offbeat eyes. Keep your look basic with jet-black for formal events with the black-black pigment.
10. Dazzling Body Shimmer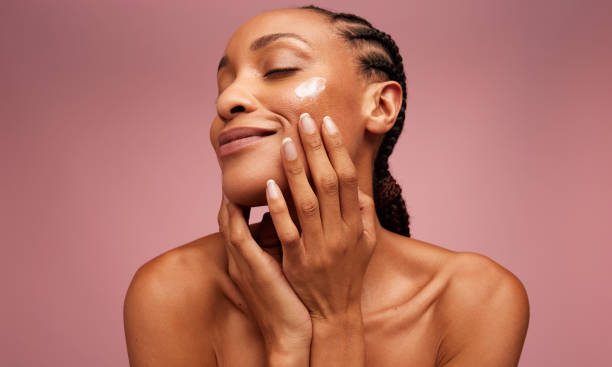 Imagine walking into an informal party in a red silk dress and black stilettos. You are sure to turn heads if you know how to ace the look. Keep the accessories minimal, and let your glow take center stage. A dazzling body shimmer will help you achieve the look in no time. Pick any big paddle brush and dip it into nude, tan, or gold shimmers, then gently brush it on the shoulders and collar bones. When the light hits these body parts, it will give you a natural shine.
However, for ties, when you would like to dodge the drama and keep things subtle, use the pigments with body lotion. Take a little amount of the desirable Mac pigment and blend it with your everyday body lotion. Apply the mix to the skin, and you are all set.
Avoid blending the shimmer powder with a thick body butter or heavy lotion, as it will be tough to find the right consistency.
11. Soft, Shimmery Blush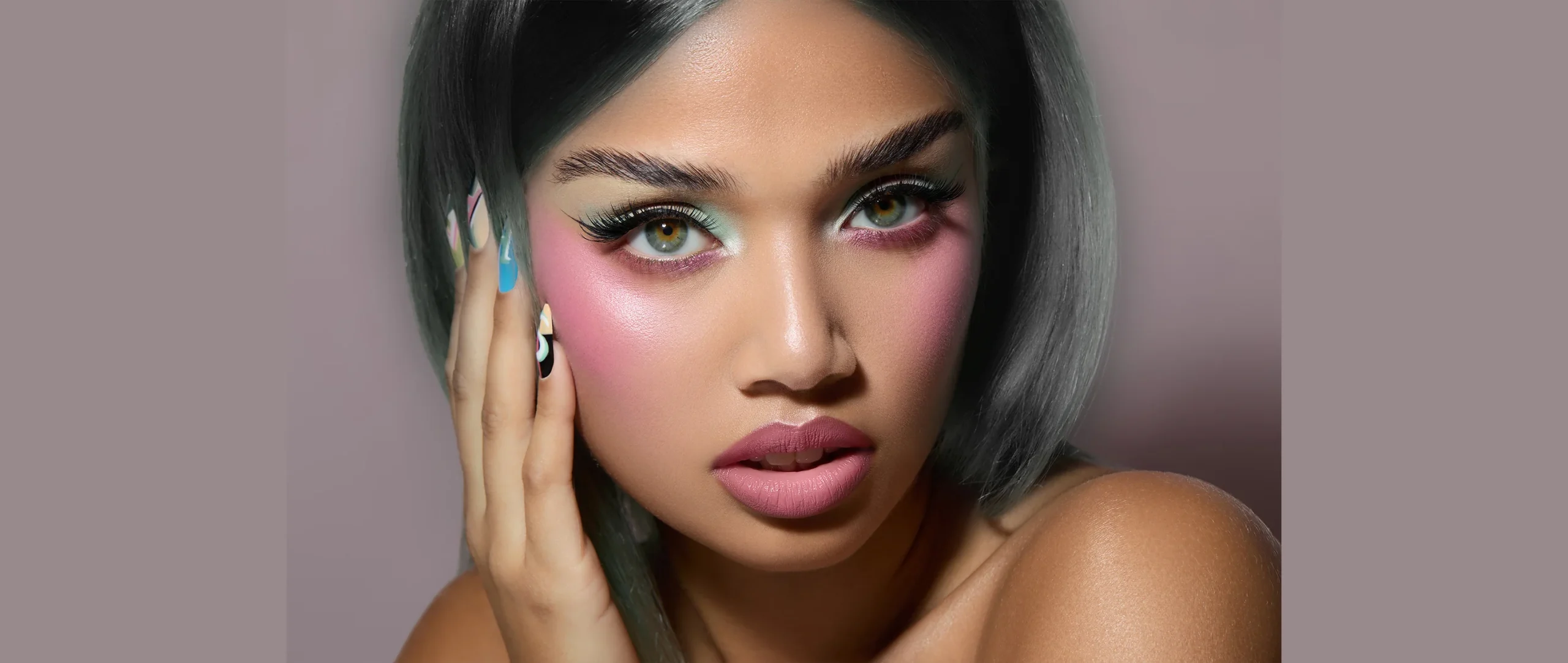 If you love wearing blush, here are some must-try Mac pigments. Create beautiful, cold girls with soft, feminine looks. Start playing with shades like rose sparkle, lavender-pink, shimmering pink, and golden peach. Use a blush brush applicator to blend in the powder blush on your cheeks.
However, if you want better control over the blending power, mix the Mac loose powder with cream. A cream blush will add extra softness to your femininity. You can keep experimenting with different oil-based or gel-based creams that suit your skin until you find the right match. Golden peach and lavender pink are personal favorites for blush.
12. Mac Pigments on Your Hair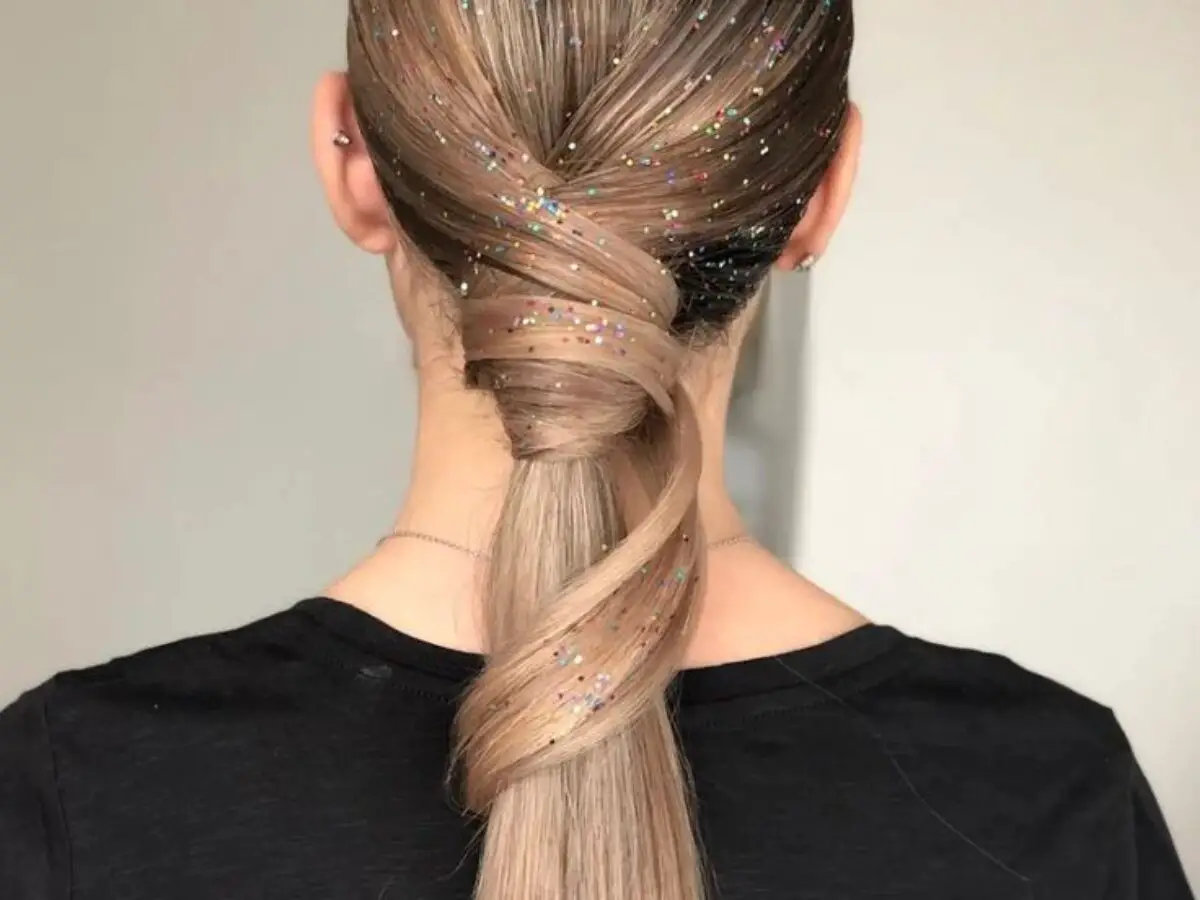 The fairy hair or shimmery hair makeup adds a touch of magic to any party or everyday look. It feels like living in a fairy tale straight out of children's books. Concentrated Mac pigments like deep blue, marine blue, neon grassy green, frosted blue, pearled chartreuse green, and soft pearl white will add a pop of shimmer to hair makeup.
Do a middle partition with your hair and tie it on both sides. Now, highlight the gap with your favorite shimmer shade, or dress your little one in a beautiful princess look. There are countless situations where you can use hair shimmer with Mac pigments.
However, these shades must be used with hair spray, hair mousse. Without the adhesion of these products, the shimmer will not last long.
How to Use Mac Pigments for Make-Up?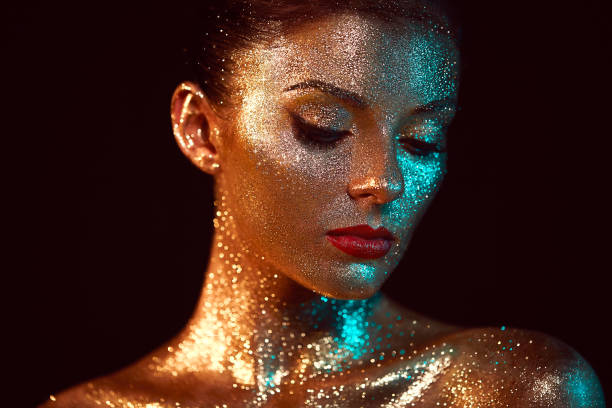 By now, you are well aware of 12 unique ways to use Mac pigments in everyday looks. However, that is not enough—at least not yet! It is crucial to learn to handle these pigments carefully, or you might end up creating an expensive mess! We do not want it here.
Therefore, here is a quick guide to help our readers use their desired Mac pigments like pros. Let's Begin!
1. Careful Decapping
Mac pigments are highly pigmented loose powders. Therefore, it is crucial to open these little jars of shimmer carefully and gently. When too much pressure is applied to open the caps, the powder might spill all over the floors, dress, hands, and anything nearby.
2. Not Too Much- Not Too Less
The second step is to collect the loose pigment on your brush for dry and wet applications. However, dipping a brush straight into the jar will load up excess shimmer. Thus, collect whatever little pigment residues are on the plastic stopper. You can also tap off the excess product against the rim of the jar.
3. Read Before Application
Not all pigments are for eye- or lip-friendly use. Both of these parts are sensitive. Thus, we advise you to read the MAC labels and jar details before buying one pigment for a specific cosmetic cause.
4. Mix and Customise
If you know how colors blend and complement each other, it is the same as mixing two desirable shades of Mac pigments. Wallah! Now, you own a new and unique shade to glam up your everyday looks.
5. Wipe Off the Excess
While using the Mac pigments in dry form, you might notice the shimmer dust below the application area. Dust some powder below the application area and use tissue paper to wipe it off. You have clear skin without ruining your makeup.
Summing It Up
As the beauty industry blooms, it brings countless possibilities for artistic makeup. The Mac pigments are a multi-purpose addition to our cosmetics collection. This product enables endless opportunities for imaginative body art. These pigments are a must-try for professional makeup artists and makeup lovers.
Our options for experimenting are also limitless, ranging from lipsticks, lipgloss, and mascara to illuminators, blush, and body shimmers. With these twelve creative ways of using Mac pigments, we barely scratch the surface of artistry.
Pick any desirable pigments and handle the jars with little care. One can use it dry or mix it with an oil or water base for a wet, more intense application. No doubt, a little powder will go a long way.
Comment below and share how you would like to experiment with Mac pigments.