Are you looking to experiment with locs before deciding if it's for you? Trying faux locs is a great way to get those luscious long locks, even if your hair is shorter. Anyone can choose to get these done and have the desired length of locs installed into their hair.
As the name suggests, because these are faux locs, you can choose to get them removed if they do not match your style aesthetic or if you feel this isn't for you. Even though faux locs are great, installing them into your hair and removing them can be quite a challenging feat.
Therefore, if you are wondering how to take down faux locs, it's best first to understand everything that it comes with. Especially the removal process, so that you aren't caught blindsided by the tedious nature of it. Often, people may have the misconception that putting a faux loc on and removing it is a simple task, which is why you may want it.
Knowing how much work is required to install, maintain, and remove is necessary.
What are Faux Locs?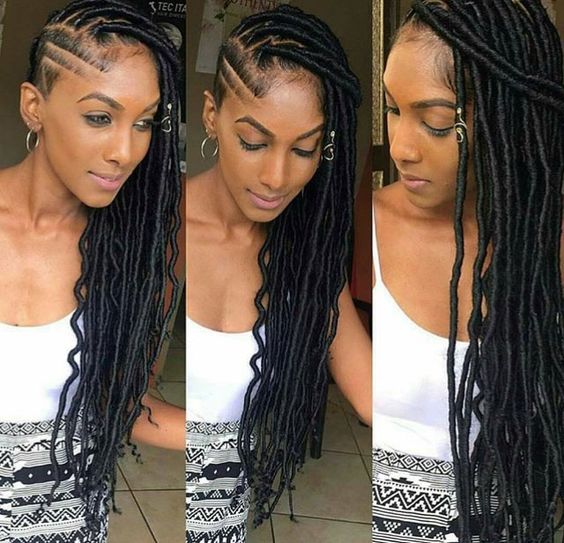 Faux locs are locs designed using synthetic hair or sometimes human hair, and they can give the much-needed volume and loc look. They mimic the natural dreadlocks that may take years to form and may not be for everyone considering the effort. Faux locs is a relatively simpler process that gives you the idea if you finally want to live the locs lifestyle.
If you have been researching way too much about whether getting faux locs is a good idea or how to take down faux locs, then you have arrived at the right place. For those who really struggle with commitment to any particular type of hairstyle, faux locs are just the right thing you can go for.
You get the cool, trendy look without worrying if you will have hair on your head on the other side of this hairstyle. Real locs can take as many as 2 years to develop well, which is one long commitment, not everybody is ready for.
How Long Should You Leave the Faux Locs?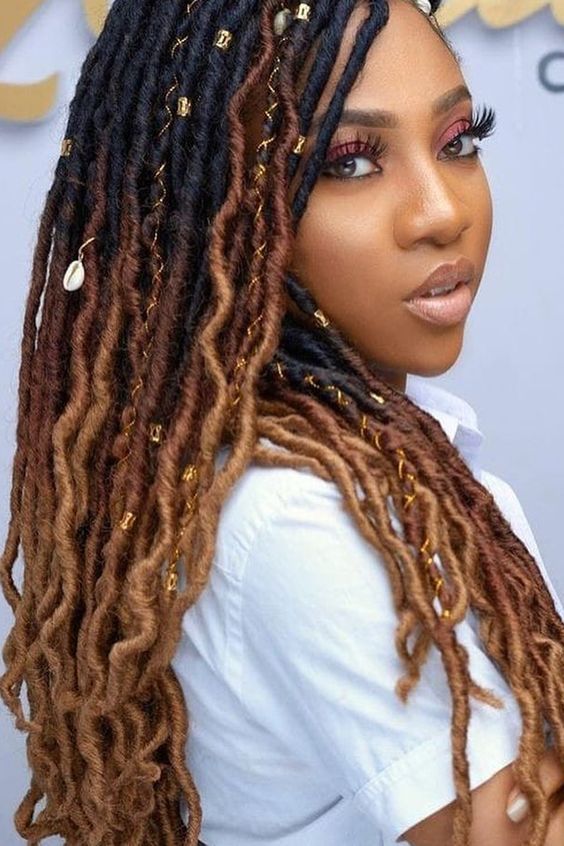 Now that you know what faux locs are, the next question to arise in your mind is how long you should expect them to last. Faux locs are installed so that they can actually last on your hair for as long as you want them to. However, any new hair that grows can obviously be your natural hair and gives away the locs look.
This means a faux loc looks natural and desirable up until 4-6 weeks, depending upon the growth of your hair. If you are lucky enough to have a healthy hair growth pattern, your natural hair may start to show within 4 weeks. In any case, it must be left for a maximum of 8 weeks of wearing them.
When your natural hair grows out, it isn't advisable to roll or retwist your hair into locs. It can damage your hair and even result in breakage.
How are Faux Locs Installed?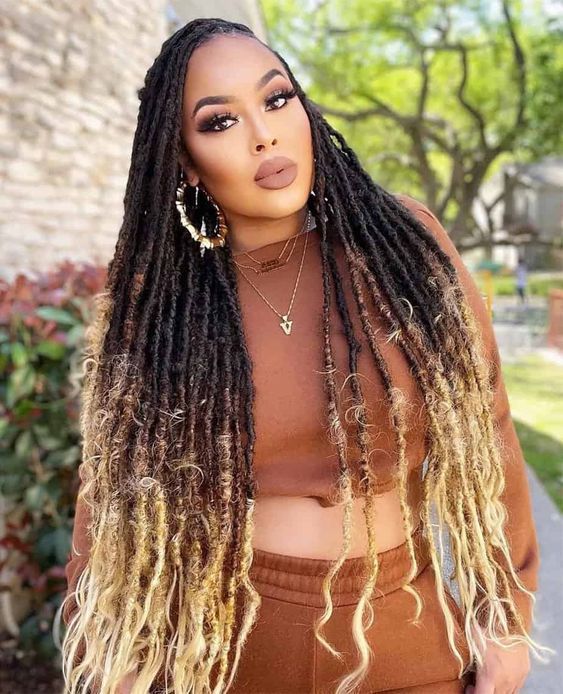 In order to understand how to take down faux locs, you need to have an idea of how you should install them. In order to install, you must know it can take hours to install faux locs. You have to get it done professionally for a proper installation. The hairstylist first starts by braiding your natural hair in box braids.
This gives the necessary base to get your faux locs done perfectly. Follow this up by using the faux locs, wherein each loc is carefully wrapped around a single braid.
This gives the illusion of the loc and the desired dreadlock look you have been vying for.
How Can You Take Out Faux Locs?
If you are looking to experiment with faux locs and are worried about the safest and best ways to remove them, here's a quick rundown on how to do that. It is important to be mindful of how you remove your locs and not experiment with it, as it can damage the quality of your hair and cause more harm than good. Here are three simple ways of removing your faux locs.
1. The Moisture Method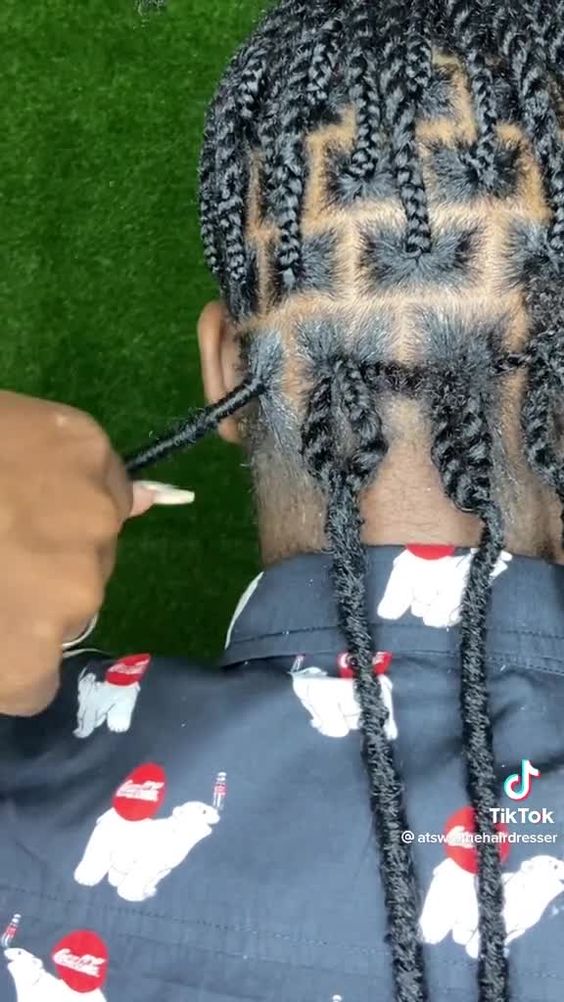 This method is not just relevant for the day you choose to remove the locs. Instead, this method is important throughout your 4-5 week duration wherein you have the faux locs installed. When you add these faux locs into your hair, if you leave it as it is, without care, it can end up matting with your natural hair. In order to avoid the commotion that it creates, choose to moisturize your hair well throughout this process.
Prep: During this step, it is important for you to remove any added hair accessories, beads, or other hair jewelry items you might have adorned.
Wash: Once done, it's time for a quick, deep wash. Deep clean your hair well and ensure your hair is super clean. It is advisable to moisturize your hair well using a good conditioner to prepare for removing faux locs.
Separate: In this step, you should pick one single loc, tightly grip the base on the long, then separate the faux loc from your natural braid and make a cut. A small snip works, but a word of caution: do not accidentally cut your hair in the process. If you are doing it yourself, take your time, look in the mirror, and do it carefully. If you don't trust yourself with this, you can bring in a friend for the same.
Pull: Be gentle during this step; with a slight pull, your faux should be able to slide out of the natural braid.
Repeat: Once you nail this step well and are sure that you have damaged your hair in the process, only then continue with the next steps. You can choose to remove all the faux locs one by one. Well, moisturized hair will have no trouble during the removal process.
Unbraid: Now that your entire faux locs have been carefully removed, it's time for some hair care. Unbraid each braid with patience. You might experience knots because of the whole process; don't be in a hurry to pull your tangle apart. You need to detangle bit by bit until your hair is tangle-free carefully.
Condition: Now that your hair is open and free, use your conditioner generously and let your hair moisturize well.
Wash: Once done, you can wash your hair down. Take time with your hair wash so that all the residue of products is washed out.
2. Gentle Pull Method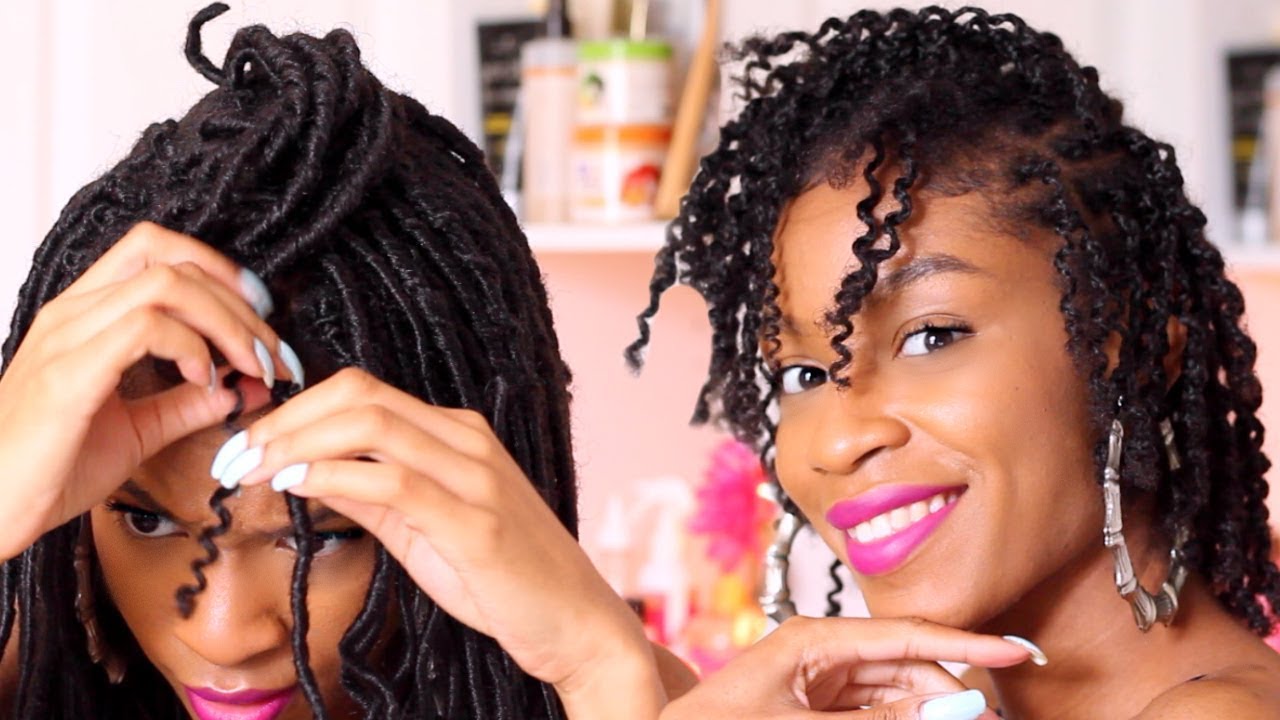 This method involves a much more simple step process to remove your faux locs from the hair. For this, you should do the following.
Remove Accessories: Once again, prep your hair well for the removal process. Remove any hair ties, accessories, jewelry, beads, or other items you might have added to your look.
Loosen it up: Now, loosen your hair from the top and get ready to remove your locs.
Tug and Pull: Give your locs a small nudge and pull the locs out. Then, remove it completely.
Unbraid your hair: Once done, follow this process for each strand of the box braid.
Condition: Lather your hair up in a good conditioner, and follow this up with a good hair wash.
Even during this process, conditioning your hair well beforehand can work wonders to remove your faux locs safely
3. The Cutting Method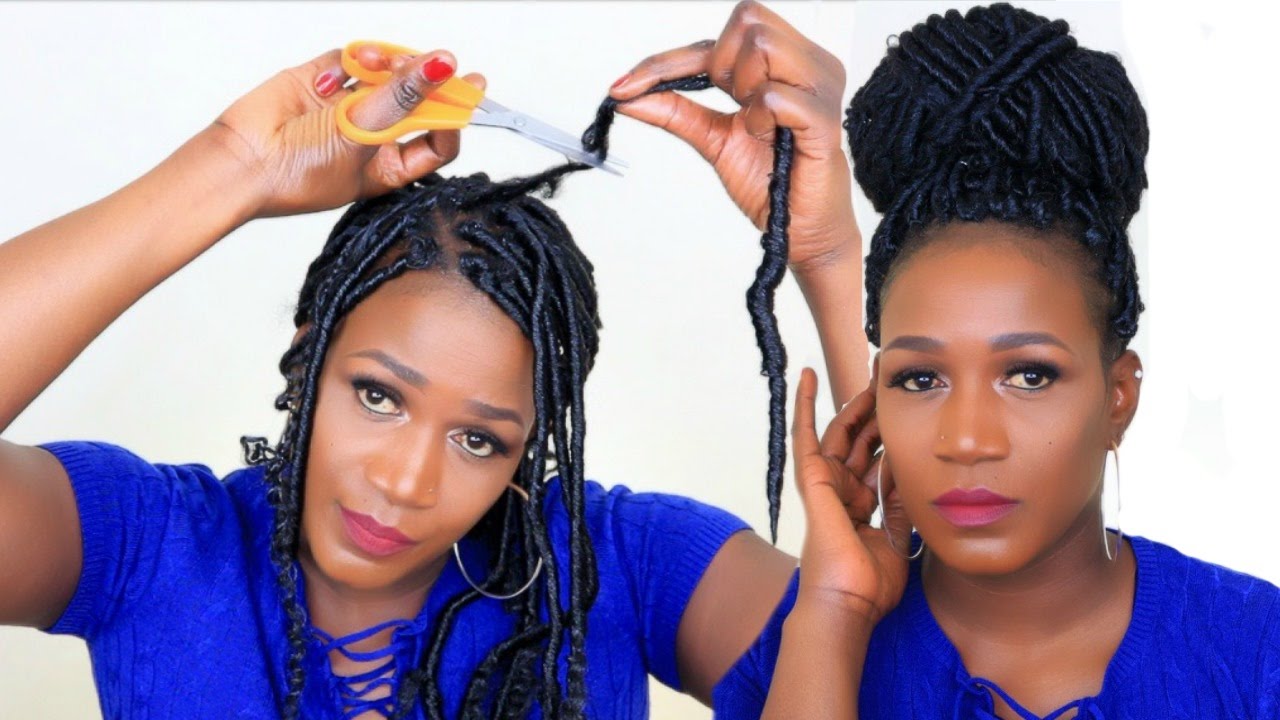 No, we do not mean cutting your hair! You need to cut the end section of the loc. Be careful not to snip your braid in the process. Do this with the help of a mirror, or tag a friend along to ensure this process is done with utmost safety and care. Follow this up by adding a generous amount of conditioner to your hair.
This could be a leave-in conditioner that can make this whole process a whole lot simpler and hassle-free. While generally, it is always recommended to moisturize the hair section only, here, take extra care to moisturize well, evenly right up the roots of your hair. Follow this by then undertaking a twisting action.
Twist your locs in the opposite direction and ensure your locs are loosening up and separating from your natural hair. You can now gently pull out the faux hair from the roots completely and let it slide off.
If it gets stuck or there is a hindrance, be patient, use conditioner, and slowly and gently pull it out.
General Tips to Ensure You Remove the Locs Well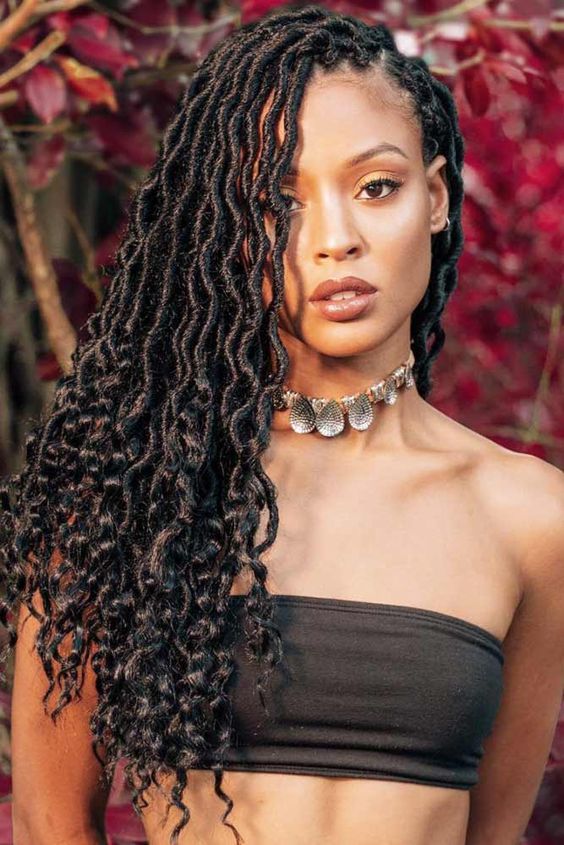 Use a rat tail comb to unravel or intwist the locs, and you can use it to separate the hair from the braid.
Divide your locs into sections, tie them up, and work on them one by one; this will make your process simpler.
You can watch a couple of videos on how to unravel the hair well so that you get the technique right, and it will just make the process simpler.
You can spray water near the portion where the locs start before unraveling it, making the whole task easier to work with. You can use leave-in conditioner spray.
Massage in or rub in the area of the locs you are starting to unravel so that the leave-in conditioner rubs in well.
Be extremely gentle in your process to ensure that you do not pull or damage the hair. Avoid long-term damage by being patient with the loc removal.
Before removing the whole lot, tease the rest of the hair because it helps loosen up.
Conclusion
Faux locs are a great solution for having a trendy hairstyle you aren't ready to fully commit to yet. Permanent dreadlocks are time-consuming, need a lot of maintenance, and can be extremely difficult to maintain for beginners.
If you are still dabbling with the idea that faux locs are great for you, you can try our faux locs. These simple locs are just added onto natural box braided hair.
They can look exactly like natural locs but don't take as much time and effort. Removing faux locs is also easier than you would imagine, and following simple removal techniques such as moisturize and remove, cut and remove, or gentle pull method.
These faux locs are also great if you want some trendy style for an upcoming event, music festival, or more. You can get them done, enjoy the compliments, and see if they match your style aesthetic.
If you love it too much, you can always opt for permanent dreadlocks as the next big hairstyle you want to show off!
Frequently Asked Questions
How to Get Rid of Faux Locs Fast?
You can use the separate and pull method, but be very careful about the process you follow. Remember, in each of the faux loc removal methods, you need to be careful about not damaging your hair and be generous with water and conditioner.
Can Faux Locs Damage Hair?
Depending on the quality of your hair, the results vary. But yes, faux locs can damage your hair because of the twisting action that you follow. However, if you keep your scalp healthy, your hair is moisturized and hydrated, and the faux locs don't damage much. Hair quality and maintenance is an integral part of your faux locs maintenance.
Do Faux Locs Mess Up Your Hair?
Because faux locs are slightly heavier than soft locs, there is a chance that they can damage your hair. These could create tension in your hair, which can, therefore, result in breakage or damage to your hair. However, there are ways to prevent this if you manage them well.