Hair speaks for your personality and can have amazing impacts on how you look. This makes it crucial to take that extra step and pamper your hair with all the nourishment it needs. Being blessed with gorgeous 4c hair surely enhances your look, and those curls need extra care for a happy and bouncy appearance.
4c hair tends to suffer from extreme dryness and shrinkage, leading to the dullness that you would want to avoid. We love your hair and have curated tried and tested methods on how to moisturize 4c hair and make it bounce just the way you want.  
Instead of investing aimlessly in fancy products, it is wiser first to understand your hair type and follow these easy steps for healthier and happier hair locks in the long run.
1. Seal the Moisture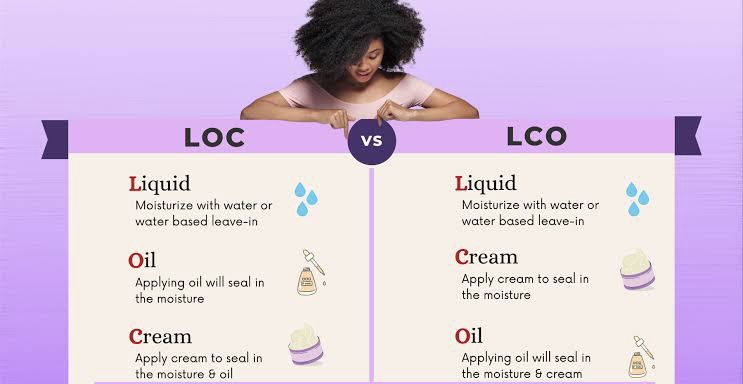 Every hair type has a different level of moisture-retaining factor, which plays a major role in the overall texture. Being a 4c hair girlie, you would know the damage that lack of moisture can bring. The first step towards healthy and happy locks is to nourish your scalp and moisturize your hair roots deeply. You can inculcate these easy everyday tips to bring back the moisture-
LOC
The holy grail for healthy 4c hair lies in the age-old method of LOC- Liquid, Oil, and Cream. Tips on how to moisturize 4c hair using the LOC method.
Liquid: This method speaks about two key ingredients that your hair needs- water and liquid-based conditioner. Find a moisturizer with a liquid base, as these are designed to penetrate through your locks for efficiency. The lightweight conditioner stays in for longer, leaving you with silky smooth locks.
Oil: The benefits of oiling can not be compensated with any other method. Oil your hair once a week with a specialized lightweight oil. This increases moisture retention of hair and locks in all the goodness of liquid for longer.
Cream: Choosing the right cream to lock those curls is the final step for getting the desired bounce. Include creaming your hair to your hair wash ritual and seal every lock for days with a shine that grabs attention.
2. Hydrate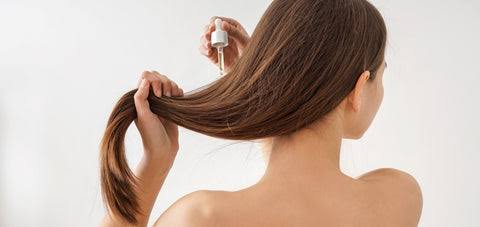 Being a 4c hair girlie, you probably have grown up listening to your mom scolding you for drinking more water and liquids. The amount of water you drink shows evidently on your hair. Each glass of water eventually nourishes your scalp from within, resulting in better moisture retention and elasticity in your hair.
Quick Tip: Keep a gallon of water beside you with a mini sipper bottle. Refill from the gallon every time your sipper gets empty, and eliminate multiple walks to the kitchen.
3. Deep Condition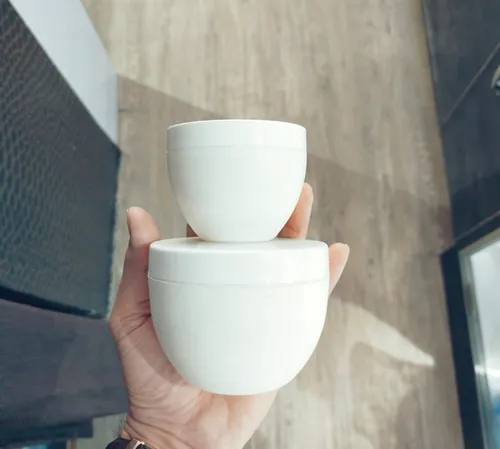 Hair experts can not stress enough the importance of deep conditioning. While it is important to use conditioners when you wash your hair, you can also opt for leave-in conditioners for an even better result. Before you choose a leave-in conditioner, we have researched to find the finest ingredients you should try.
Conditioners with Olive oil have amazing impacts on your hair. Gently massage your scalp with the conditioner and leave it overnight before washing.
Switch to organic ingredients for long-lasting results.
Shea butter and castor oil can do wonders for your hair.
4. Heat Protection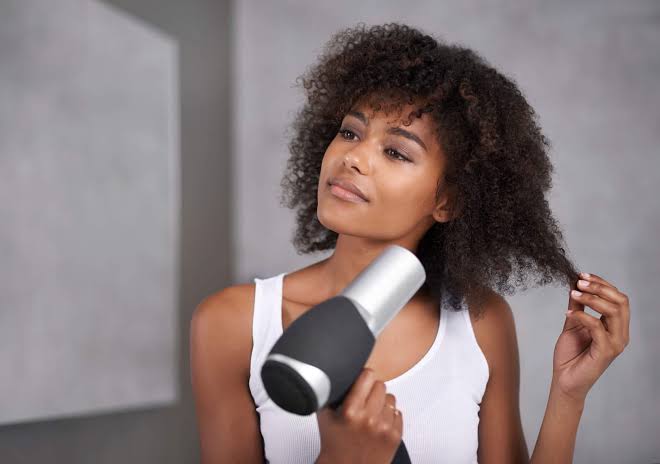 Keeping your 4c hair at bay from heat-based styling should be a priority. What about your weekend party plan? Well, we have got you covered for days when you wish to style your hair and create an impression.
Low-heat setting: Using flat or curling irons can turn your hair into the way you want. Before you put your hair through all the heat, make sure to put the heat level on the lowest possible unit. Your ironing tool's default heat setting should not be above 410 degrees Fahrenheit.
Heat protectant: Wonders of heat protectant have been making the news for quite some time. Heat protectants create a shield on your hair against the ill effects while ensuring you get to flaunt your favorite style.
Don't style damp hair: The biggest mistake you can make with your gorgeous 4c hair is stylish when it's damp. Your hair is fragile, and adding heat is as bad as frying your hair. Let your hair dry naturally before you put heat on it.
Say No to everyday heat-styling: Styling your hair every day will damage your hair roots and will strip away all the moisture, resulting in dullness and dryness. Opt for heat-free styling.
5. Understanding Hair Porosity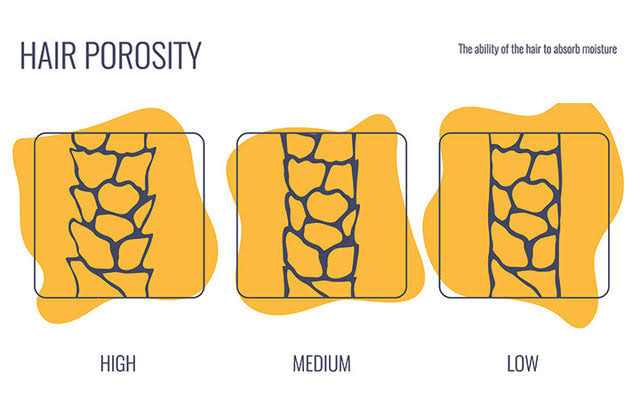 Hair porosity means the capacity of your hair to retain moisture. You might wonder why similar products are showing magical results on your friend's hair but not yours. This is because of the difference in hair porosity. To make it simpler, your hair will have either of these.
High porosity: If your hair tends to lack moisture even after all the suggested hair-case methods, your hair is possibly consuming all the moisture and needs more. Pamper those beautiful 4c curls with protein-rich products to avoid frizzy and dry hair.
Low porosity: When your hair has flat ends, you probably have low porosity curls, making it difficult for products to steep in. Avoiding products with high content of protein and moving towards emollient-based products for your hair will show better results.
Medium porosity: Arguably the easiest to maintain 4c hair type, medium porosity means lesser frizz and dullness. Opt for deep conditioning and protein products once a month to maintain the natural essence, and you are good to go.
6. Ditch Sulphate-Based Products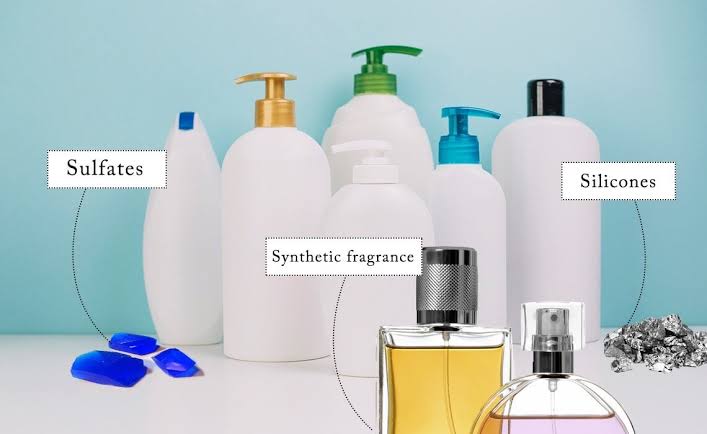 The market is filled with several hair care products featuring sulfate and other harmful chemicals. While these might promise you instant results, you would want to ditch them for the damage caused in the long run. Sulfate-based hair care products tend to strip the natural moisture and leave behind dry hair. Every wash with these shampoos undoes all the extra pampering you provide. Switch to organic options featuring natural ingredients, essential oils, etc.
7. Avoid Experimenting with Products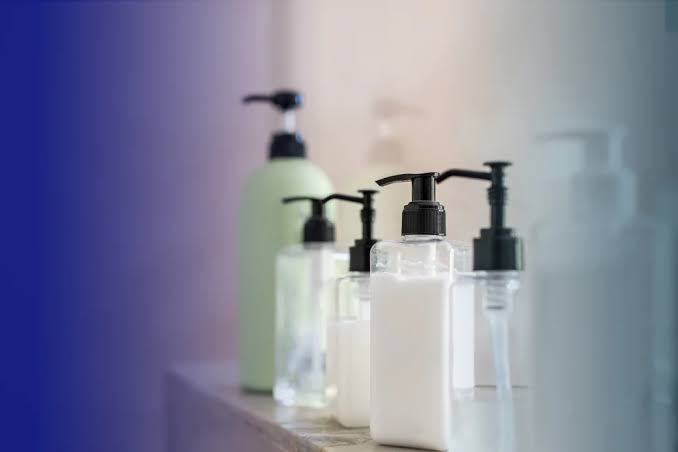 How to moisturize 4c hair can be a tough question to answer, and finding the right hair care ritual seems to require deep research, especially with those voluminous curls. However, to witness evident results, sticking and being consistent with one product is always recommended. Switching between multiple products not only causes damage but also fails to promise you results in the long run. Give your hair care ritual 10-12 weeks before switching.
8. Hair Covers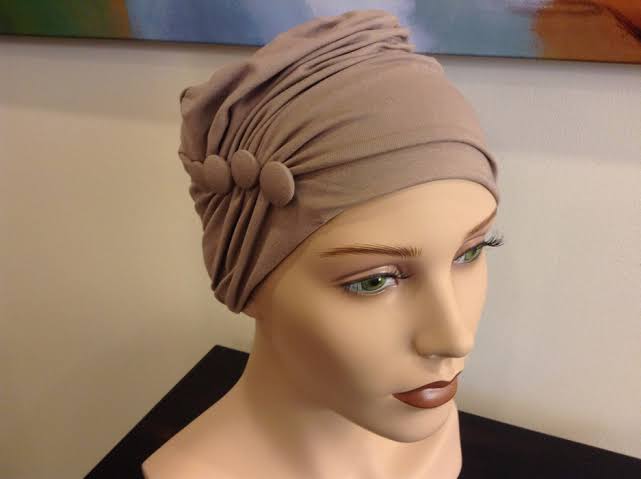 Sleeping on rough pillows and carelessly can cause damage to your gorgeous locks. While you should not compromise with sleep, opt for a satin bonnet designed specially for 4c hair. A good quality satin bonnet serves as a shield against damage caused due to friction. Healthy locks and hair covers for the night are true companions.
9. Spray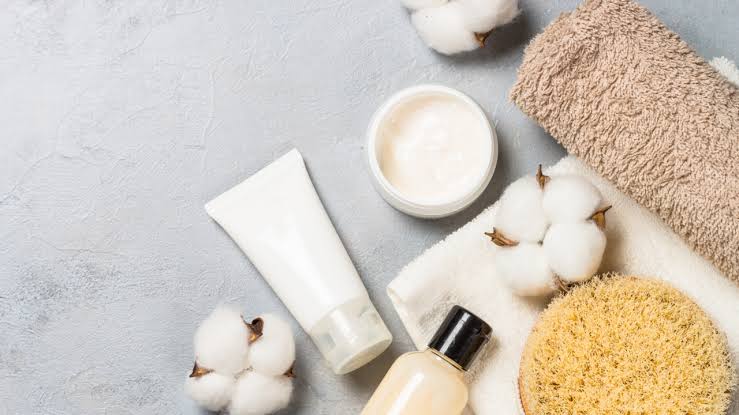 Don't be shocked, as we are not suggesting harmful sprays. Keep a spray bottle handy with water or serum to style your hair daily. This will protect your hair from pollution and dust damage while also making it appear smoother and manageable.
You can opt for various serums to answer the question of how to moisturize 4c hair, featuring these elixir ingredients.
Organic Biotin for thicker and fuller hair
Argan oil for rejuvenation of dull and dead hair
Vitamin E to seal the moisture
Seaweed extracts for taming
10. Trim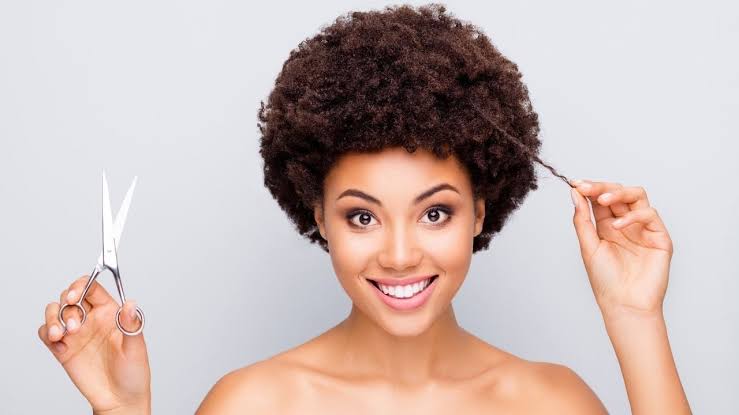 Dead and split ends can make your hair appear drier than they are. Go for consistent trimming to get rid of dead hair ends to make your hair look healthier and happier.
Additional Tip: Opting for even trims rather than layered chopping creates an illusion of healthier and happier curls.
11. Don't Touch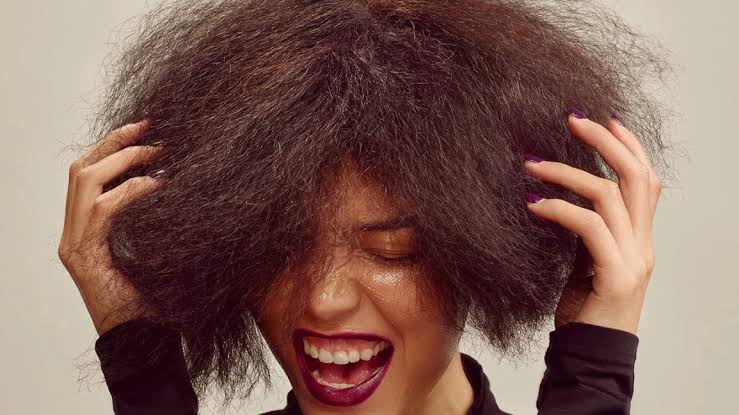 As much as you love caressing your hair, frequent touches can have negative impacts. Touching your hair frequently can make your hair drier, which is a big No-No. Flaunt your 4c curls with a perfect bounce without having to touch them.
12. Be Consistent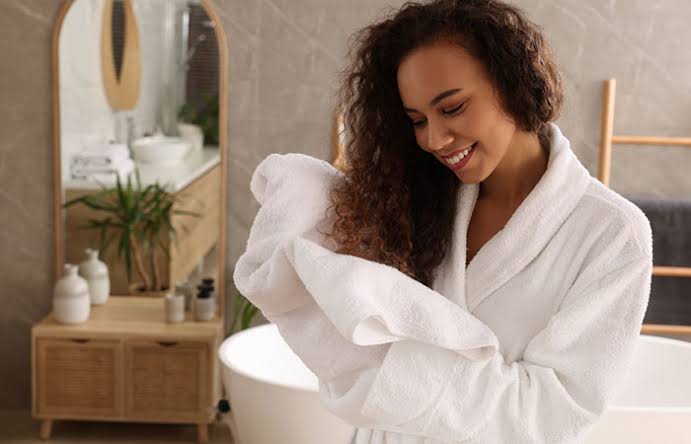 The only proven way to experience evident results of all the hard work you put in for hair care is consistency. Too tired from the day? Skip hair washing for the next day to avoid washing without prior nourishing and oiling. Ditch your hair styling plans if you forget heat protection at home. Say Yes to simple changes with great results.
Additional Tips for Moisturizing 4C Hair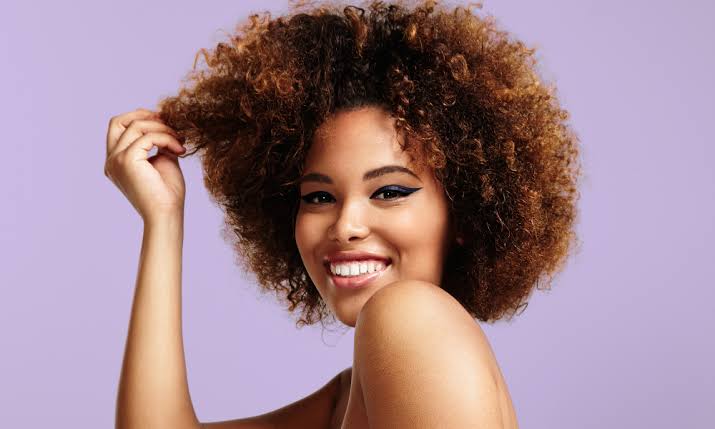 The natural tendency of 4c hair to dry and shrink can make you feel tired of styling and taming it. But we love your curls and bold locks enough to offer you easy tips that do not require you to spend chunks of money on fancy hair care products.
Drink Water: Water has magical results in maintaining hair quality and adding natural moisture. On average, your body needs 3 liters of water depending on the weather and physical activity you perform.
Oiling: Make sure to deeply and gently once in a while with an oil of your choice. You can go for natural coconut, argan, or olive oil, as these have the natural goodness of moisture and protein. Leave the oil overnight before washing it.
Don't overdo products: Using way too many products can never be friends with your 4c hair. Stick to simpler, effective methods and stay consistent with them.
Styling: While heat styling has its cons, you would want to avoid hairstyles that tend to pull your hair from the roots. Go for easy buns, or let your curls go wild open.
Understand your hair type: The first step towards choosing a hair care ritual is understanding your hair type. This might sound like a daunting task, but simple observations can help you figure out your hair type. Flat ends, excessive dryness, frizziness, hair fall, etc., are all ways of hair hinting at the right type.
Final Thoughts
Sticking to your hair care routine will promise you wonders that will make you fall in love with your hair even more. A 4c hair care ritual appears to be daunting, but once you are on board with these easy steps, you are ready to flaunt the most gorgeous curls in your group. The best part is that you no longer have to spend chunks of money buying expensive products to get the desired result. All it takes is consistency and additional care using items you can find lying in your kitchen.
Don't be lazy with your hair care, and show gratitude for this amazing blessing of having natural curls.
Keep track of your hair growth to stay motivated daily for your hair care routine.
Frequently Asked Questions
How to Choose the Right Product for a 4C Hair Type?
Understanding hair porosity is the easiest way to choose the right product. Your hair's tendency to retain moisture plays a leading role in deciding the hair-care ritual you should go for. If your hair has high porosity, it will absorb most of the moisture, leading to dryness. Focus on adding rich protein-based products.
What Promotes Healthy and Happy 4C Hair?
Taking care of your hair with the right product is the goal you should be aiming at. Follow the age-old LOC method for the finest results- Liquid, oil, and cream. 4c hair requires additional care because of its natural tendency to dry out faster. Deep conditioning with liquid-based conditioners and cream is a good start.