Perfumes are not just about smelling good; they're about self-expression, memories, and emotions. When it comes to choosing a fragrance, we often seek something that resonates with our unique personality. Henry Rose was founded by the talented and eco-conscious actress Michelle Pfeiffer.
The brand offers a collection of perfumes that redefine luxury by seamlessly blending sophistication with a commitment to the environment. 
Let's dive into the exciting world of these elegant fragrances as we go through some popular Henry Rose perfume reviews. We'll discuss the fragrance notes along with the highs and lows of each of these fragrances.
Let's uncover the magic behind Henry Rose and find the perfect scent that resonates with your soul.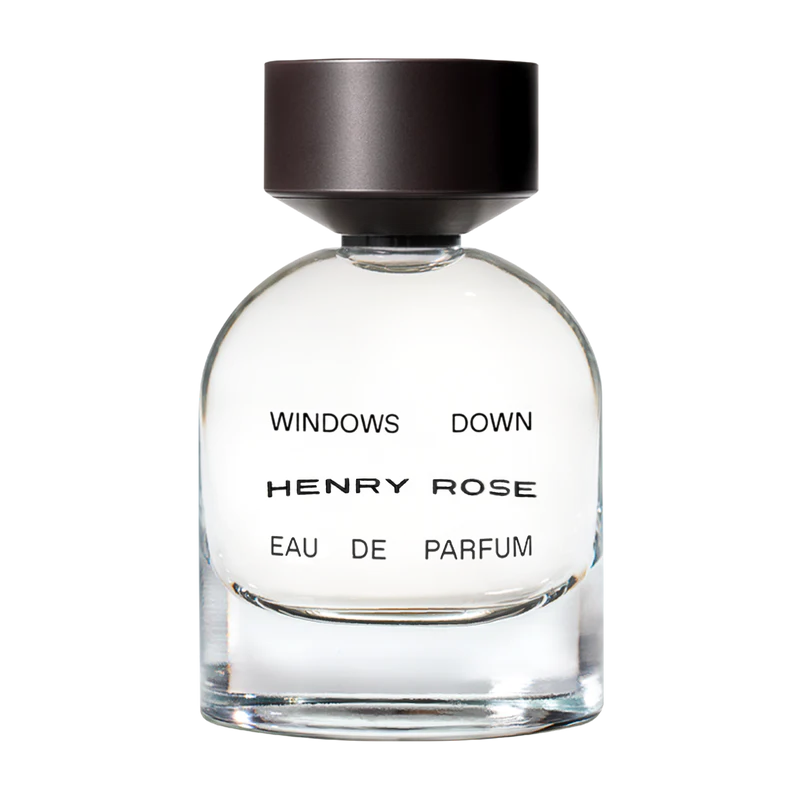 This fragrance by Henry Rose invites you to embrace the carefree spirit of open roads and sunny skies. With a blend of zesty citrus notes and a gentle breeze of floral undertones, this fragrance captures the essence of a joyous road trip.
The playful combination of bergamot and neroli is balanced with the soothing touch of lavender to uplift the senses. Windows Down is versatile, and you can wear it casually or when you're having fun with friends. Its longevity is pretty good, so you won't have to worry about it fading away too quickly.
Plus, its a bit nostalgic, reminding you of happy road trips and vacation memories! However, some people might find the initial burst of citrus and florals a bit strong at first. But worry not, as it settles into a nice, comforting scent after a while. If you are looking for a perfume with an amazing blend of different layers, Windows Down will be a great pick.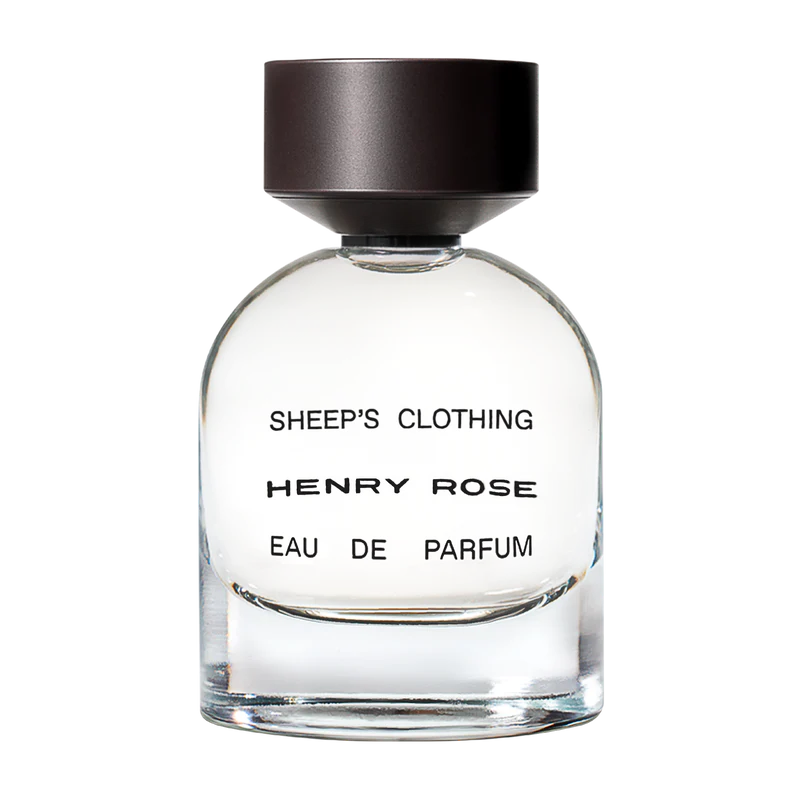 Sheep's Clothing by Henry Rose is a fragrance that wears duality on its sleeve. With a mix of sweet and spicy notes, its like a hidden gem waiting to be discovered.
The exciting combination of rose and pink peppercorn creates a scent that's comforting, like a blanket, along with a hint of mystery. On the brighter side, this fragrance is perfect for those who enjoy scents that evolve over time. The initial sweetness mellows down into a warm and spicy aroma that's great for colder seasons.
Its longevity is impressive, so you need not worry about reapplications. However, the strong presence of pink peppercorns might get a bit overwhelming for some people at the beginning. But give it some time, and you'll discover its unique charm. Just be prepared for the initial pepper punch and enjoy the cozy and enigmatic aura it brings.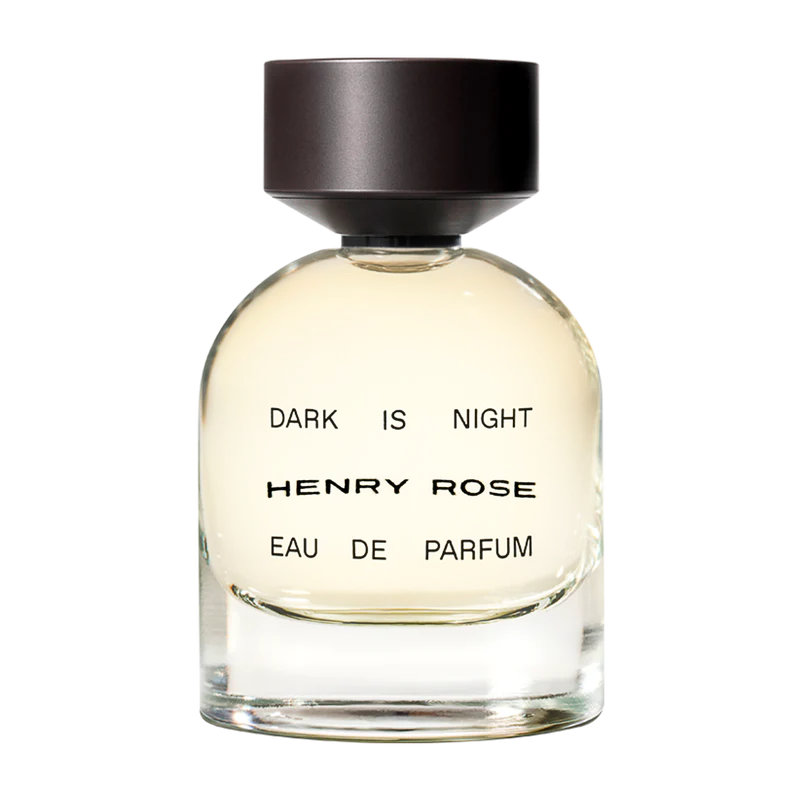 Dark Is Night by Henry Rose is a deeply sensual fragrance that is an amazing choice for special occasions and evenings out. It exudes a rich herbal and smoky essence, infusing it with an air of sophistication and elegance.
Its complex layers create a distinct undertone while enhancing a long-lasting presence. The combination of patchouli's woody essence and the softness of the vanilla bean creates a thrilling balance between creamy and earthy notes.
The addition of floral notes contributes a touch of femininity and understated sweetness. Patchouli adds a hint of earthiness and a gentle musk with a subtle floral hint. If you appreciate vanilla fragrances with a striking twist, Dark Is Night will be the perfect journey for you.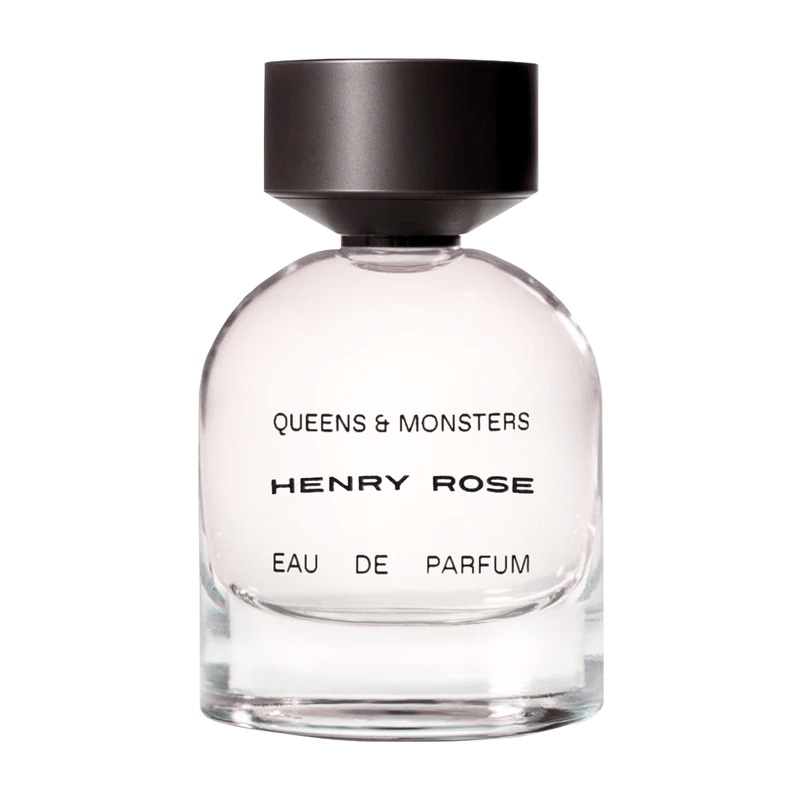 This fragrance presents its inclination towards woody notes. However, this perfume strikes a harmonious balance between floral and zesty notes, creating a captivating journey for your senses.
You will be greeted by the refreshing blend of citrusy petitgrain and the exciting essence of violet leaf. This initial combination results in a lively and fresh opening. As time goes on and the fragrance evolves on your skin, the white floral notes of jasmine and freesia come into play, along with a hint of musk. Queens &
Monsters are truly one-of-a-kind, seamlessly blending deep, woody undertones with the elegance of florals and the vibrancy of citrus. Its a scent that caters to a wide range of preferences, offering something special for everyone.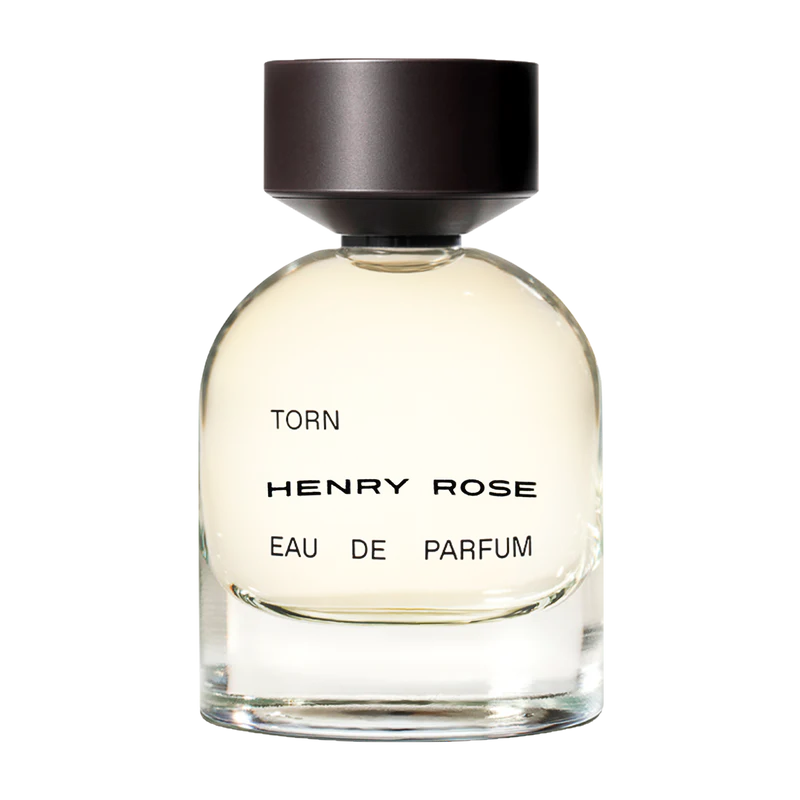 This perfume introduces a modern twist on a timeless vanilla fragrance. Imagine a warm, sweet, and comforting vanilla essence with a touch of earthy woodiness. This strikes a perfect balance between a bold and feminine vibe.
The heart of Torn consists of the dominant vanilla note, which gains its depth from the sugary richness of praline. The introduction of vetiver roots introduces a spicy and woody layer that's hard to resist.
The way the fragrance expertly balances sweetness with woodiness is truly impressive. As the fragrance gently warms your skin, you'll notice subtle floral notes emerging.
A delicate bouquet of rose, violet, and jasmine adorns the composition, thereby adding a feminine touch. If you are looking for a perfume that features a blend of sweet, spicy, and woody, Torn by Henry Rose is a good choice.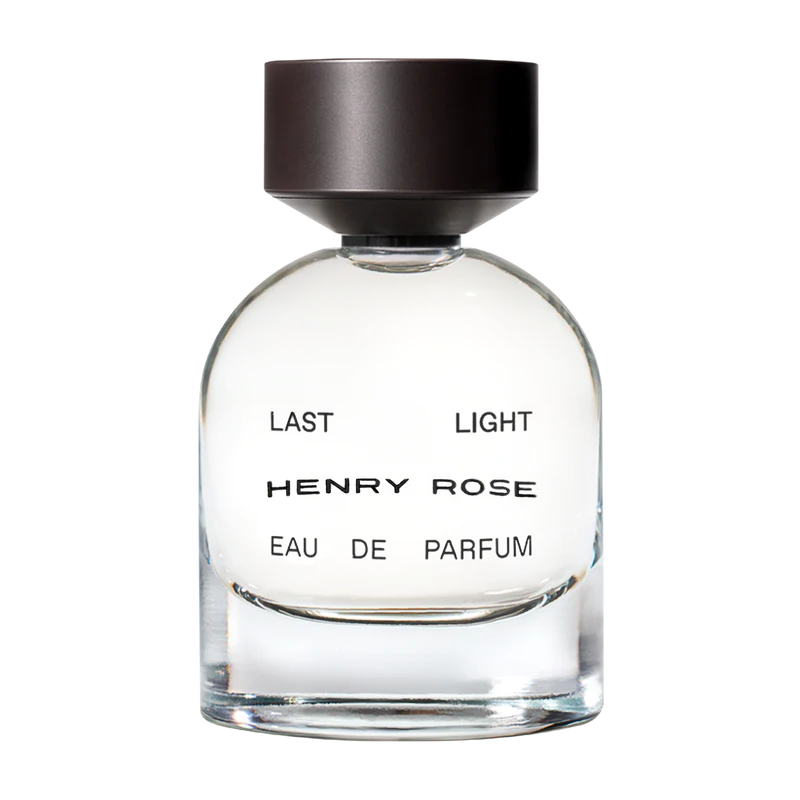 The fragrance brings a delightful twist of fruity sweetness to the brand's collection. Think of a delicious blend of juicy gourmand notes mixed with the richness of balsamic tones and the earthy touch of pine.
As time passes, this charming aroma transforms into a more masculine, musky finish that's both exciting and comforting. The prominent musk note gradually becomes more captivating, creating a fuzzy, warm, and even slightly sensual sensation.
As time goes on, the patchouli note gains strength, adding a unique and free-spirited vibe. Some might find the fruity and musky notes overwhelming in the beginning.
The evolving nature of the fragrance notes might not suit those seeking a simple fragrance experience. Last Light is an adventurous journey from fruity to musky, with floral and pine nuances. Just be prepared for the initial burst and enjoy the playful ride it offers.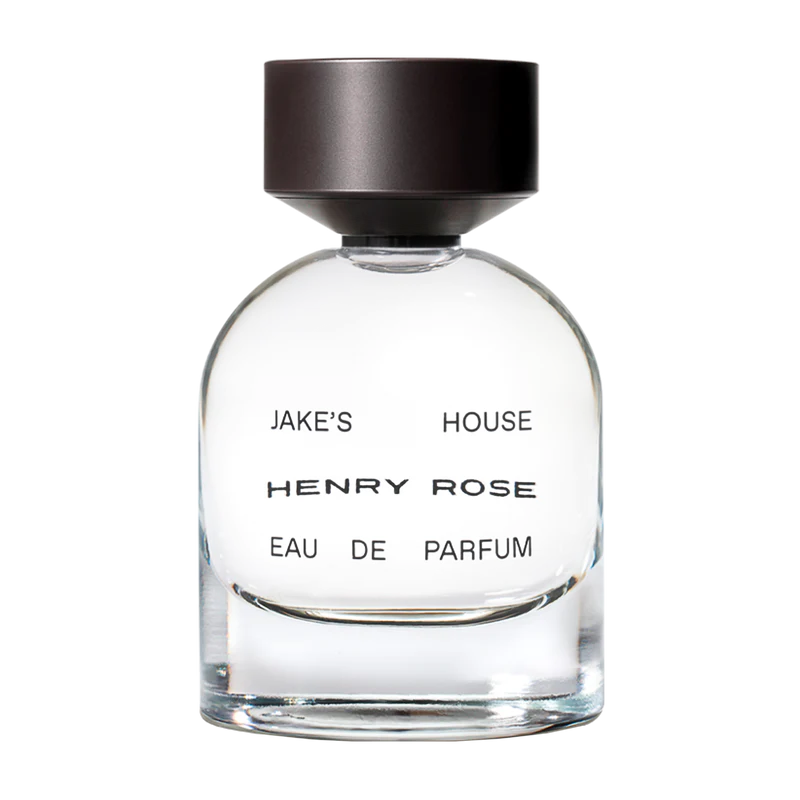 Jake's House strikes a perfect balance between masculinity and femininity, making it an ideal choice for everyone. With refreshing, watery aquatic notes, it captures a vibrant and clean essence that feels like a summer breeze.
It evokes memories of outdoor pools and the scent of the earth after the rain! Its unisex nature makes it versatile and appealing to a wide range of preferences. The aquatic and citrusy elements create a refreshing vibe, perfect for summer days.
The touch of musk and honey adds depth along with a surprising twist to the scent. However, some might find the aquatic and citrus notes a bit overwhelming if they prefer heavier fragrances.
The sweet element introduced by honey might not suit those looking for a purely fresh aroma. In essence, Jake's House is a delightful unisex fragrance that is a wonderful choice for those seeking a versatile and rejuvenating scent.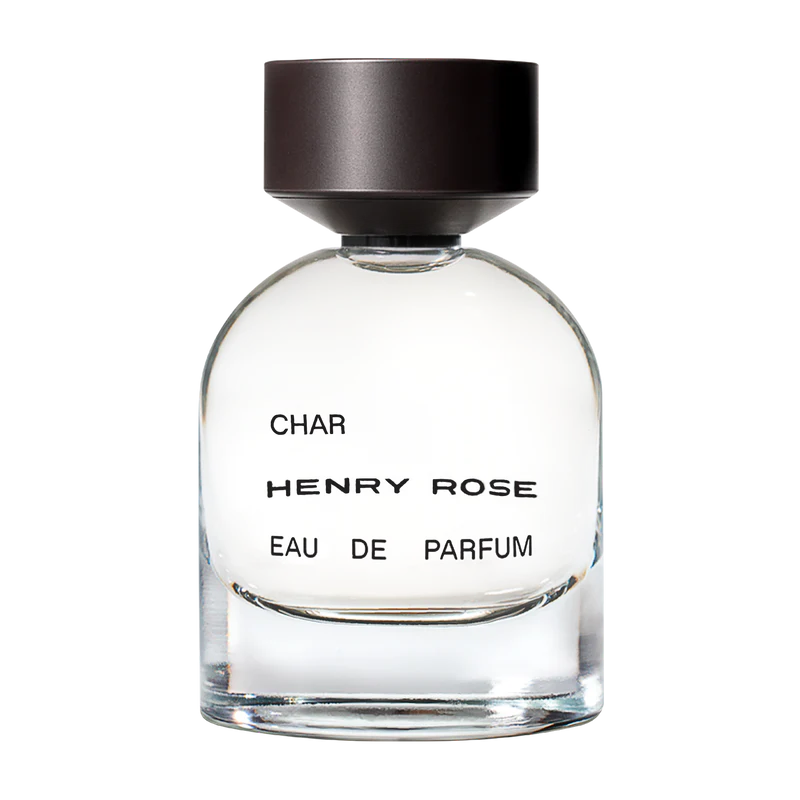 This fragrance by Henry Rose is a warm and inviting fragrance. It is a journey from earthy and grassy notes to the cozy embrace of honeyed tobacco and creamy nuttiness. This fragrance captures the essence of enjoying a comforting feeling of curling up by a crackling fire on a winter day. Char's evolution from earthy to warm notes offers a unique experience.
The infusion of African ginger adds a hint of spice. The blend of vetiver and patchouli adds a hint of depth. The smoky and warm notes might be too intense for those who prefer lighter fragrances.
The honeyed tobacco and nutty elements might not appeal to those seeking a purely fresh and aquatic scent. In essence, Char is a captivating fragrance with a warm and smoky character, perfect for the colder months. Its comforting nature makes it ideal for those who appreciate a deeper and more intense aroma.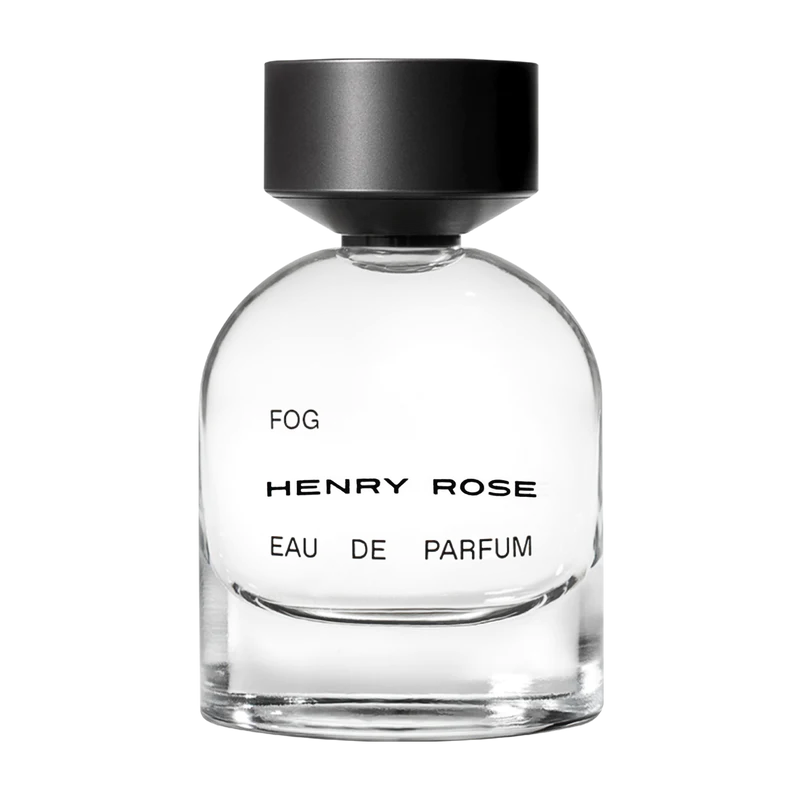 This perfume paints a picture of a moody winter day with its musky and aromatic character. Its like a cloudy day with a slight frosty feel. Fog's unique blend of musk and vetiver offers a distinct experience.
The musky note adds a sweet yet enticing vibe, while the vetiver introduces a fresh, earthy quality. The inclusion of white floral notes, citrusy sweetness, and hints of amber and magnolia add depth to the fragrance.
The musky and aromatic notes might be a bit intense for those who prefer lighter scents. The slightly moody character might not be preferred by those seeking a more cheerful fragrance.
In conclusion, Fog is a mysterious and charming fragrance that captures the essence of a wintery day. Its musky elements are balanced by delicate florals and citrus, thereby offering a refreshing scent.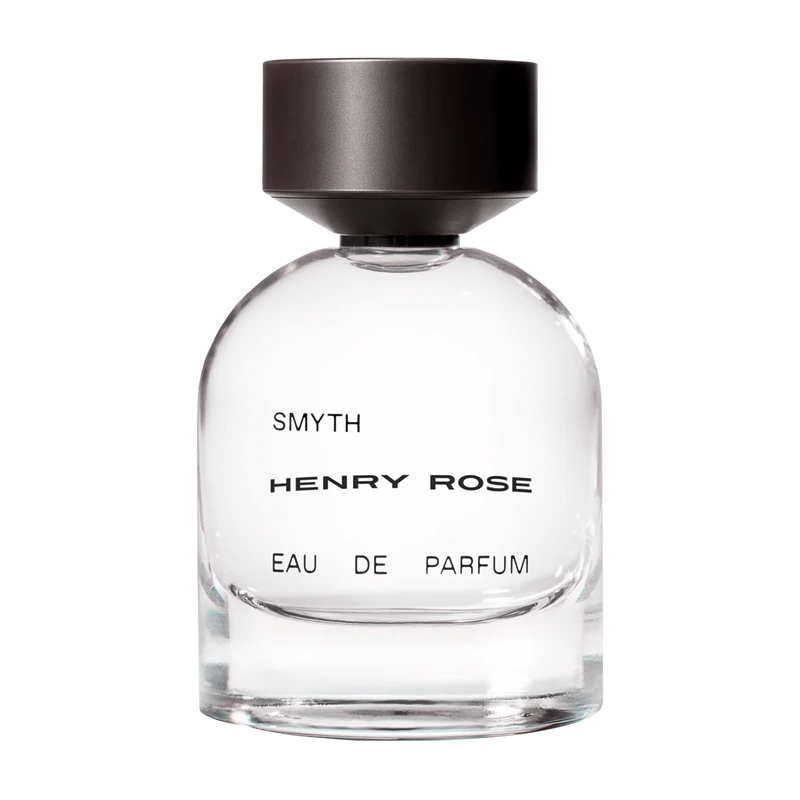 Smyth is a joyful burst of freshness and fruity charm. This fragrance expertly blends an array of fruit notes with woody undertones. Smyth's combination of diverse fruit notes like melon, green apple, and pineapple offers a vibrant opening.
The frosty touch of sorbet adds a unique twist, while aquatic notes provide a refreshing and cooling effect. The transition to deeper base notes, including white woods and white musk, adds a sophisticated feel.
In summary, Smyth is a refreshing and bold fragrance that balances fruitiness with a woody depth. It is an exciting choice for those who appreciate a vibrant and lasting aroma. The sweetness of the fruity notes is balanced with the refreshing edge of the aquatic notes, which makes this perfume a unique pick.
Let's Get to Know About Henry Rose Body Sprays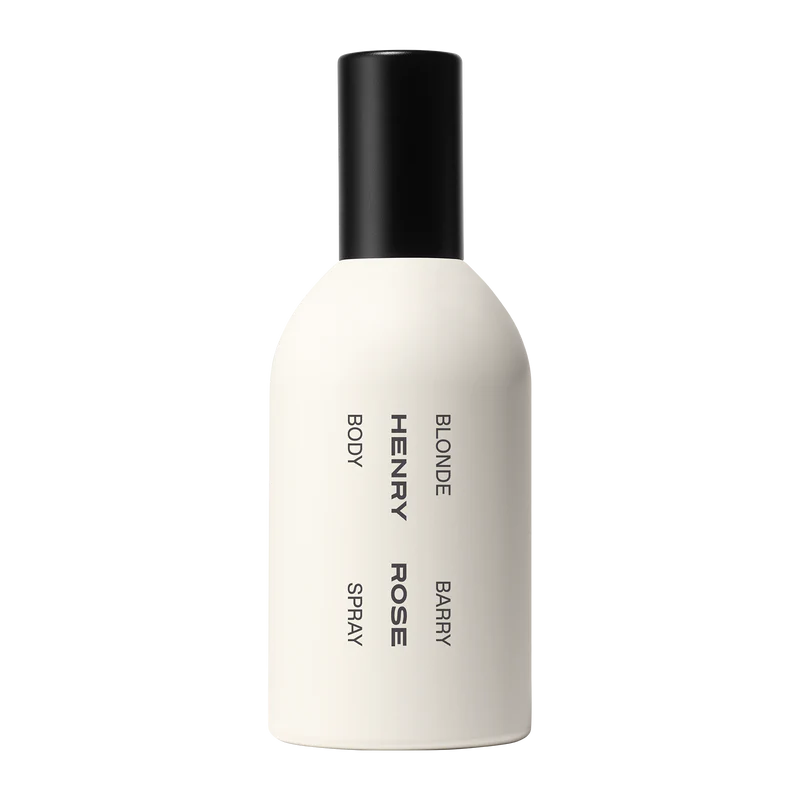 Blonde Barry by Henry Rose is a captivating floral and fruity fragrance designed for both women and men. Recently introduced in 2023, it offers a fresh and contemporary aroma. At its heart, Blonde Barry features top notes of black currant blossom, blood orange, and nectarine for a vibrant opening. The journey continues with the middle notes that feature the essence of Blackberry to add depth to the composition. As the scent settles, base notes of musk, cedar, and patchouli come into the picture. In essence, Blonde Barry is a modern and versatile fragrance that brings together a blend of floral, fruity, and woody notes.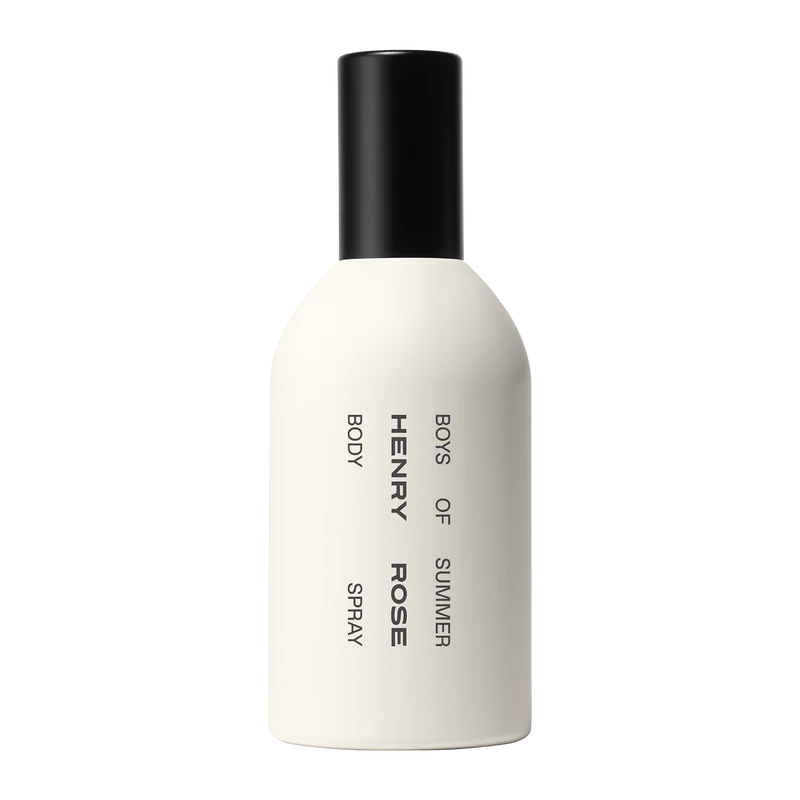 Boys of Summer is an exciting fragrance crafted for both women and men. Freshly introduced in 2023, this fragrance is a new addition to the brand's collection. Opening with top notes of petitgrain and pink pepper, Boys of Summer presents a lively start. The middle notes of lavender extract and magnolia add a touch of floral elegance. As the scent evolves, base notes of vetiver and patchouli come forwards, creating a rich foundation. Thus, Boys of Summer is a contemporary and versatile fragrance that blends aromatic and floral notes with a touch of woody depth.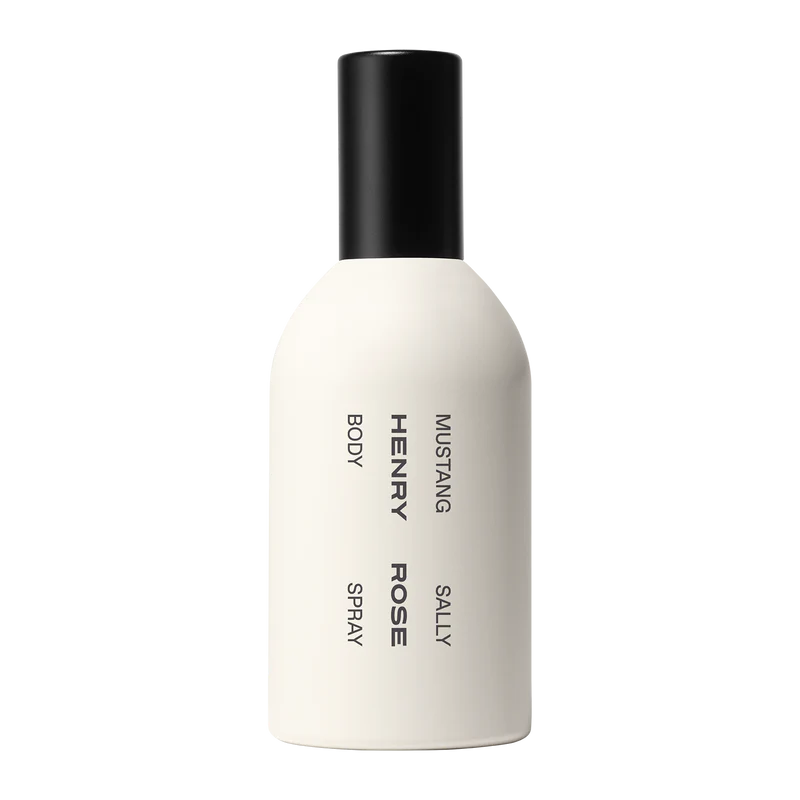 Mustang Sally is a fresh fragrance for both women and men. This newly introduced scent from 2023 is a new addition to the brand's iconic fragrances. It features citrusy and floral notes of blood orange, neroli, and orange blossom to add a touch of warmth and depth. In essence, Mustang Sally is a lively and modern fragrance that harnesses the power of citrus notes, expertly balanced by floral and amber undertones. This edit is an amazing addition to the brand's finest fragrances for a delightful aromatic experience.
Wrapping It Up
Thus, we hope you enjoyed this Henry Rose perfume review, as it helps you find your ideal fragrance from the brand. From the fresh and inviting notes of Mustang Sally to the warm and smoky allure of Char, each perfume narrates a unique story. The brand's commitment to crafting gender-inclusive fragrances is appealing to a wide range of preferences.
With its comprehensive collection of fragrances, you are sure to find the one that suits your personal style and preference. Whether you're looking for aquatic and fresh perfume notes or wouldn't mind a hint of floral undertones, there is something unique for everyone.
As you dive into the world of Henry Rose, you'll discover a wide collection of scents that invite you to express yourself and embrace the power of fragrance.
So get ready to choose the perfume that aligns with your unique personality!