Every time Glossier releases a new product, it has everyone's eye on it. The curiosity and the eagerness to know about the product and to try and feel it is pretty evident among all skincare and makeup lovers. There is the same kind of excitement about this one.
The most interesting thing about this new product by Glossier is it is a skincare product as well as a makeup highlighter. Now, we know that you might have several questions regarding what the product is and how it works, and we are here to answer.
So, we are here to review the latest product from everyone's favorite beauty brand- Glossier Futuredew. Sit back and keep reading!
What is Glossier Futuredew?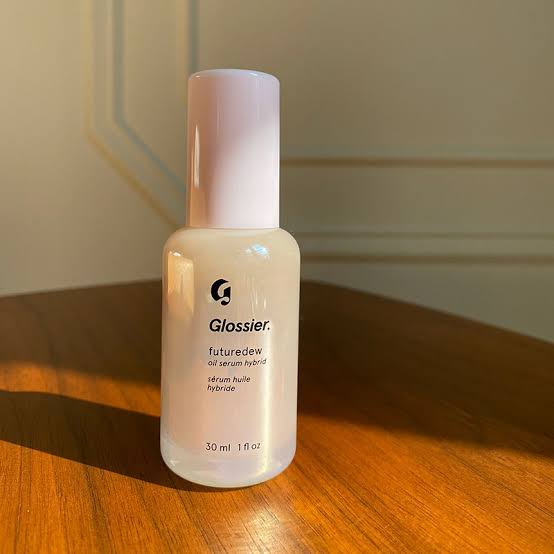 The founder of the brand said, "We wanted to bottle up a glossy and dewy skin," and that's the motto behind coming up with this product. They first wanted to make an oil-based facial serum, but they wanted a glowy effect that lasts longer on the skin, which is something traditional oils fail to do. So they switched their formula to make an oil-based water serum that benefits the skin just like oils do and can be used as a makeup highlighter, too; they used an oil-in-water emulsion formula for that.
Everyone these days looks for that dewy, perfectly moist skin, and the brand promises just that with just one application of Glossier Futuredew. We do so much to get that dreamy feel of our skin- double cleansing, toning, moisturizing, drinking a lot of water, using SPFs, exfoliating, and whatnot. Glossier promises the same glow bottled up in just one product. It is a dream product for people who like their skin healthy and supple.
Basic Facts
| | |
| --- | --- |
| Category | Skincare and Makeup |
| Suitable for | All Skin Type |
| Color | Sparkly Beige Rose |
| Fragrance | Mild Flowery |
About The Brand
Emily Weiss founded Glossier. It is a brand that focuses on millennial skincare needs on the belief that skin comes first and then comes makeup. They are known for their innovative product and the "Aesthetic skin care" they talk about. They have delivered some revolutionary products in the past, and that is why the expectation from Glossier Futuredew is quite high.
How to Use Glossier Futuredew?
This product is very easy to incorporate into your skin routine. Glossier recommends using two pumps of Futuredew as the last finishing step of your makeup routine, that is, after sunscreen. It gives a glossy effect that lasts for a full day and also works as a makeup highlighter, as it adds a layer of sheen to your face.
If you want to get creative, there are five other ways to incorporate it into your skincare routine.
If you like to keep it simple and subtle, wear it alone for bright, dewy skin. Just apply it on your clean face, and you are ready for the day with skin as fresh and hydrated as ever.
You can mix it with a skin tint or your foundation to add a natural glow to it. It will set a very good base for your makeup and also will not let your skin dry with all the products.
You can use Glossier Futuredew as a highlighter by applying it on the high points of your face, like your cheekbones, cupid's bow, and brow bone.
Some people are also using it as a primer before starting their makeup routine and before applying foundation, but we do not bet on it, as it may work differently for everyone. The best way to know is to try using it as a primer once and see how it works for you.
You can make Futuredew a part of your bedtime skincare routine by applying it after cleansing, just before bed, and waking up with a perfectly smooth feel.
What Glossier Futuredew Does?
Glossier Futuredew gives instant brightness to your skin and also enhances the glow of your skin over time.
It feels super soft and light on the skin. It is a combination of many types of oil, but it does not feel like that because it does not feel at all sticky on the skin. It works as a donut-like glaze on your skin. It has a mild, flower-like smell, and it is very slightly tinted in the color of a sparkly beige rose. Not only does the glow stay on your face from dusk till dawn without drying down or melting off, but it also benefits and repairs your skin because of the ingredients in it.
Glossier Futuredew will make the light bounce off your skin and work as a highlighter, too. This is a versatile product, and you can go creative with it. And for the same reason, we cannot just restrict it to just being a face serum.
Ingredients in Glossier Futuredew
The formula is made with a lot of naturally extracted ingredients and different types of oil, which benefits the skin. Here are four key ingredients.
1. Evodia rutaecarpa extract: This is a fruit extract that plumps your skin immediately and adds a visible brightness to it.
2. Sugarcane squalane– This one is a lightweight oil that will never let your skin break out. The best thing about this is it is non-comedogenic.
3. Blend of 4 oils: A balanced Blend of 4 nourishing oils. Jojoba, grape seed, evening primrose, and rosehip oil are suspended together in water in an oil emulsion. These all together make a very silky and soft formula that will instantly hydrate your skin while simultaneously nourishing it. All these oils have their individual benefits, as Jojoba oil is not overly greasy but is full of fatty acids. It is also non-fragrant and gives your skin a soft feel; grape seed oil acts as an antioxidant. It is very thin and nongreasy, which blends in well on the skin. Evening primrose oil acts as an excellent moisturizer and helps to fight acne and eczema, and Rosehip oil is known for its healing properties. It helps to even out the skin tone and improve its texture.
4. Light-reflecting minerals: The minerals that are the reason behind that immediate glow to the skin and add the quality of a highlighter to the product. The effects of these minerals are similar on each tone of the skin.
There are a lot of additional ingredients apart from these four that are added to the product in different quantities to enhance the effectiveness of the product.
Reviews from Women Who Have Tried and Tested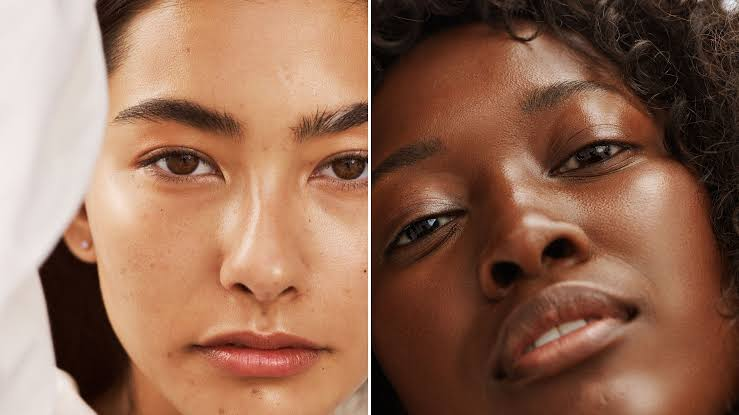 "I used this product for two weeks in a row, and I thought it didn't work and my face still looked the same, until one day I went to a party last night, and my friend complimented me on my skin looking so good. Now I have changed my mind, and I think this product works and makes your skin noticeable."
" I do not like wearing too much makeup, and it feels like a daunting task to me, and this product is a bliss packed in a bottle for people like us. So I put this on after my sunscreen before leaving the house, and my skin looks like magic."
"I applied two pumps of Futuredew all over my face as instructed, and it doesn't work for me. My skin looks too oily, and it feels very sticky; I think there is a thing like 'too much glow.' But then I tried it as a highlighter and it amazed me. One pump was enough for my face, and it created an instant sun-glowing skin without any sparkle or glitter."
" I was confused about how to use this product because they claim to be a combination of serum and highlighter, so I used them as a makeup primer; it gave me a soft, plumpy feel, but the light glow went down after I applied foundation. I usually like more glow, so I applied my favorite highlighter on the top to complete the look."
Drawbacks
There may be some ingredients in Glossier Futuredew that may irritate your skin if you have a sensitive type of skin. So please read the detailed list of ingredients on the product box before using.
The presence of a lot of oils may not feel comfortable for people who have an oily skin type. It also has olive oil, which can be quite iffy for some skin types.
If you are someone who avoids fragrance in your skin care products, watch out before buying. It has rosemary oil, which does not have many beneficial qualities but is a fragrance essential oil.
Substitutes
Glossier surely has created a lot of hype around the product, but that is not the only product to blur the line between makeup and skincare; there are some other products, too.
Final Verdict
Glossier Futuredew is a unique product, and it truly delivers on its promise of dewy skin that lasts for a long time. No makeup natural glow is a thing these days, and this product is made for that. So, if you are wondering how you can get that beautiful look without wearing too much makeup, Futuredew is your answer.
We highly recommend trying and testing the product to see if it works on you because every skin is different, and each reacts to products in different ways. So, try it before you decide if you want to use it as a primer, serum, or highlighter.
If you want to add that dewy/moisturized skin aesthetics to your makeup routine, Glossier Futuredew is the product to go for.