Semi-freeform dreads or locs have been omnipresent through various civilizations across history. They have a deep-rooted cultural significance and weightage in history.
While dreads and locs come in a myriad of forms, semi-freeform dreads are the perfect combination of freeform dreams and curated locs.
Recently, there has been a growing rage of semi-freeform locs across the globe, and it is being seen as a cultural statement and also a fashion statement.
However, maintaining these semi-freeform dreads, handling them well, and ensuring the hair quality is retained isn't an easy chore.
Having the right knowledge, understanding the care requirements, and taking utmost care of hair is non-negotiable. Improper maintenance when managing semi-freeform hair is pertinent.
Read through to learn everything about having, maintaining, and managing semi-freeform locs.
Let's Understand Semi-Freeform Locs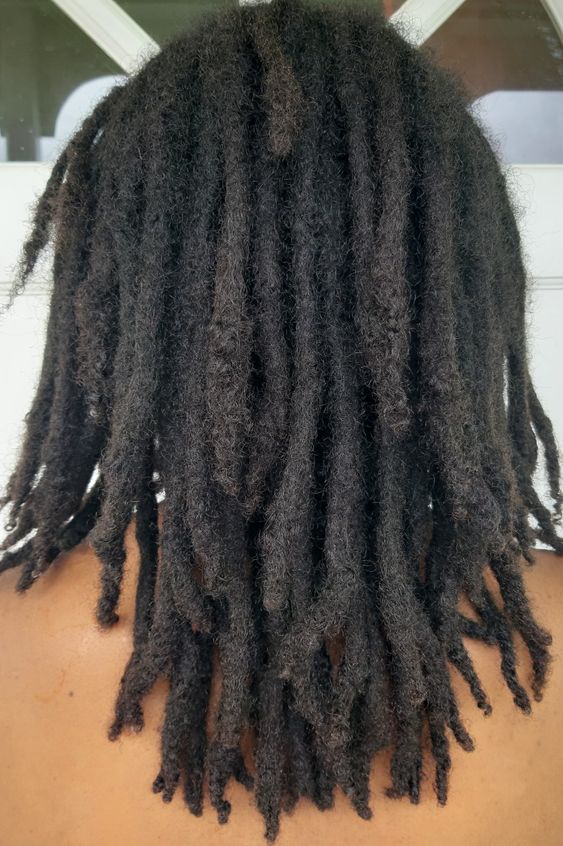 Semi-freeform locs, the dreadlocks are created by twisting hair locs using your palm or fingers. There is also an element of naturally allowing the dreadlocks to take form with subtle palm rolling. In this type of dread, you do not deeply twist your locs to keep it frizz-free.
Instead, it's a more consistent and gradual approach to having well-defined semi-freeform dreads. Unlike more solid forms of dread, you need to put in efforts to consistently maintain the twisting and palm rolling to ensure that the dreads stay in shape and form.
While natural freedom dreads are completely unmanipulated and form by themselves, this form has some level of manipulation. People prefer semi-freeform dreadlocks because it has a more natural appearance, don't look completely manicured, and have a more free-flowing vibe and look to it. While slight manipulation is required, you might just love the final look and feel of it.
Reasons You Might Love Semi-Freeform Dreads?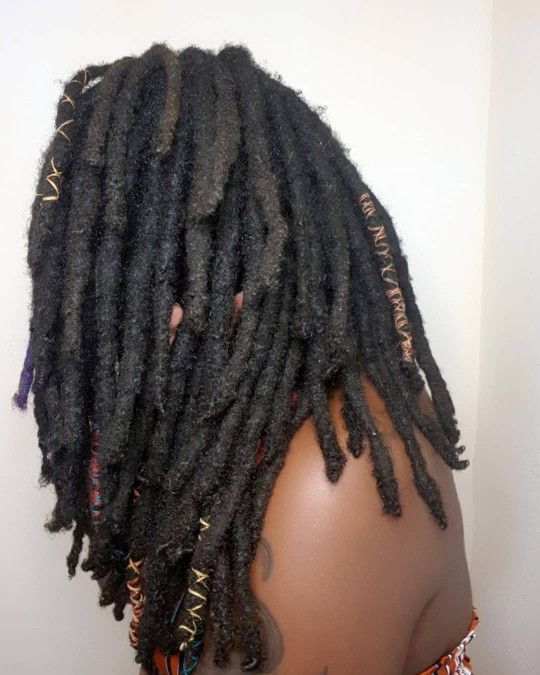 Carefree: You can be carefree and opt out of frequent regular visits to a dread stylist.
Less pressure: Imagine having to be endlessly worried about that one lock that is frizzy out of place while the rest is neatly manicured in. Semi-freeform form dreads are easier to maintain with their natural flow.
Unleash Your Free-spirit: If you are someone who likes the fun and frolic of a more natural, upbeat, fun vibe, you will love a hair or two in its own element. Semi-freeform dreads do just that.
Give them a break: If you are someone who has always had manicured dreads in place, it may be time to let your roots breathe, grow and heal. Dreads can be damaging to the roots and cause thinning. Semi-freeform loc can help them grow organically.
Simple Maintenance: You chose semi-freeform dreads because you don't want to spend hours every 4-6 weeks trying to maintain your locks. When you opt for a semi-freeform, you choose a more free-spirited hairstyle that can grow with subtle manipulation and minimal maintenance.
Lesser products: Dreads need a good dollop of products lathered into the hair to maintain the quality of dreads. With semi-freeform, while you may still need products, the free waves and frizz need fewer products for control.
How Do You Start Semi-Freeform Dreads?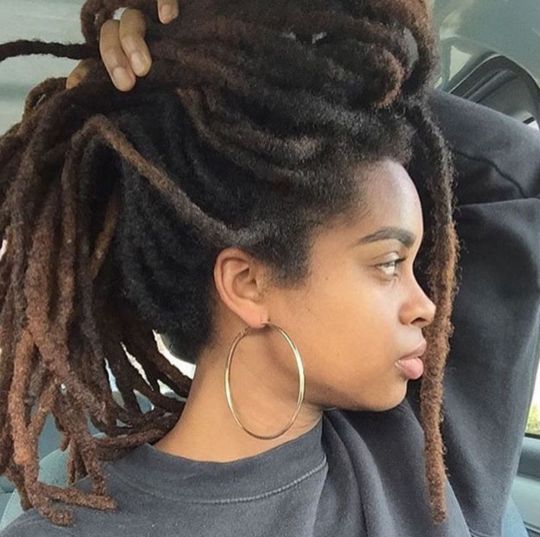 If you have been wondering how to get started on your semi-freeform dreads, your dread dreams have come true. Let's walk you through simple, easy-to-follow steps on how to have freeform dreads.
Wash: It doesn't take a genius to figure out that the start of any hairstyle needs a good, thorough wash. Your scalp and roots need to be well massaged; they need to breathe well; all and any access product built-up and dandruff needs to be washed away properly.
Rolling Technique: Look up some of the best rolling techniques for semi-freeform locs and choose one that suits you. Usually, picking a couple of hair strands and palm rolling is the simplest way to go about it. You can also use a sponge or towels to twist up the hair and form the colors.
Parting It Right: There is no right way to part your hair. Don't forget about the 'free' in semi-freeform dreads. Be free and part in how you like. It could be in the way your hair naturally parts, or you can experiment your way around the parting.
No product zone: The best part about this is how natural this process is. Do not use any products in your hair while doing your locks. You can just use basic palm rolling on freshly washed hair.
Auto-mode: This simply means letting the hair do what it does best. Leave the locs to themselves once you have rolled; your hair will learn to shape itself naturally as per your locks.
Don't overdo it: While frequent manipulation may be required, do not overdo it by retwisting your hair too much. It is best to let it grow naturally and take shape organically.
Clean and separate: Washing your hair once or twice a week is advised to maintain good hair hygiene. It keeps your hair clean and is also a good time to separate the roots as you need.
How to Maintain Semi-Freeform Dreads?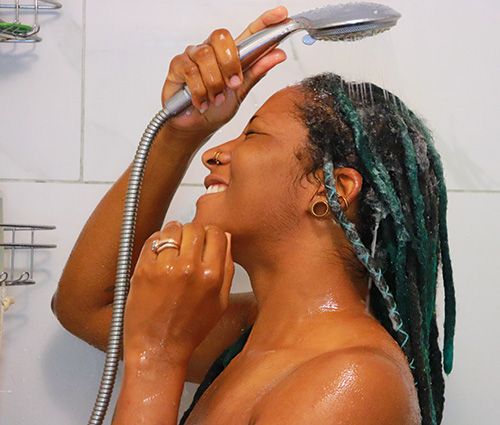 Maintaining semi-freeform hair is actually much simpler than maintaining manicured dreads. But this depends on how you like your hair done. Here are a few tips you can follow
Don't Mess with it too much: For your dreads to take a free form, it is important for them to be on their own and take shape. People often end up fidgeting too much with their hair locs, which may actually be counterproductive.
Don't Overstyle: The crux of the matter is to let the semi-freeform dreads work themselves out. Over-styling and retouching the hair will hamper the natural flow and look your hair might grow into. Also, this results in a constant tug and pull that may damage your hair and its roots.
Separate Roots: In order to have a clean and defined dread appearance, separate out the roots frequently. If not, the roots might ace a tendency to fuse together, which can become quite chaotic to separate out later. Use the popping method using your index finger to separate out your roots.
Wash. Wash: Dreads are supposed to be maintained hygienically. You will be surprised how many people end up getting fungal infections on the scalp due to not washing their hair properly. Use the right kind of shampoo to clean your hair and scalp at least once a week.
Light maintenance: While you don't need to lather your scalp with products, you can just carry out light grooming to maintain your hair health to avoid any knots
Protect A big part of maintaining any kind of dread is to ensure that dirt or dust remains as far as possible for as long as possible. For instance, using a scarf while going to bed, while traveling, and while cooking is highly advisable. You know, get special kinds of headscarves, especially for wrapping in your dreads without you feeling the discomfort of something around your head.
Pros of semi-freeform
Reduced Breakage: You might have improved hair quality because of less breakage.
Less frequent retwisting: As compared to manicured dreads, semi-freeform dreads have a much lower frequency of retwisting. Once every 4-6 months also works well.
Washing: You can continue washing your hair, thus having a better hygiene routine for your hair and scalp.
Less maintenance: Again, compared to other dread forms, you will have to undertake less maintenance and care.
Maintain an active lifestyle: The best part of having this type of locs is that you can be more active. You can choose to wash when you want without having to worry too much about styling and beyond. Go for outdoor events and activities without worry.
Cons of Semi Freeform
Lesser Styling: As compared to manicured dreads, you obviously have more limited styling. Because there is very little manipulation involved, you have to rely on how your hair naturally flows and falls.
Loose Hair Chaos: Due to its very nature, the locks are generally more loose, and you may find a strand or two out of the lock loose.
Judgments: Needless to say, the choice of having dreadlocks in the first place comes with its own judgments that people around you may feel entitled to. However, be bold; go ahead with your choice.
Longer Locking: Unlike manicured dreads, because you are letting the hair take its own course, it takes longer to get the complete look. It may take as much as two years to get the complete dreadlock look. Being attentive to the needs of your hair during this time is important.
How Long Does it Take to Form Semi-Freeform Locs?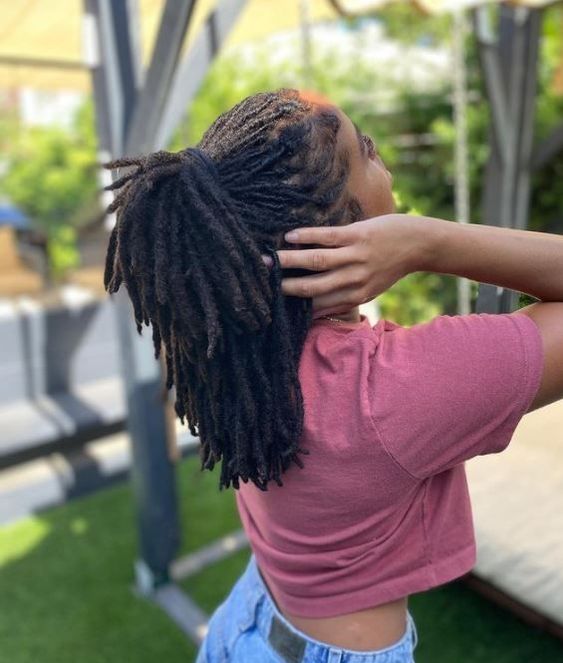 In general, it depends upon various factors such as hair texture, how you started the locs, and how much care and maintenance you are offering to your locs. Generally, you will start to see the semi-freeform dreads start to appear properly within 3-5 weeks of when you first start to lock your hair. Now, it depends if you just want to have a more temporary loc, or a long-term one. For the dreads to fully take form and mature, it will take about 10 months to two years. Again, the various factors that are present will also play a role in how your semi-freeform locs behave.
Points to Note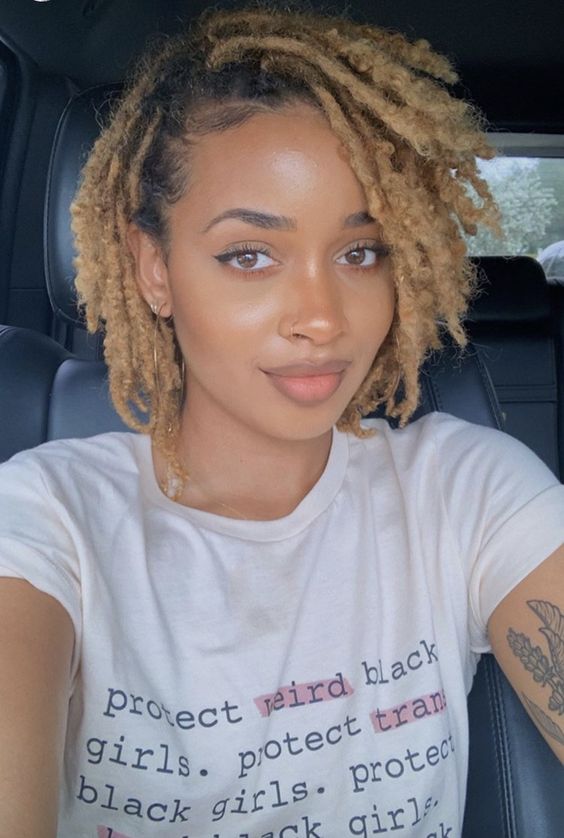 Let The Tension Go: A big part of the semi-freeform lifestyle is the choice to be kinder to your roots, hair, and scalp. Therefore, don't bother your hair too much once you choose this styling. This type of dread is looser in nature and does not naturally cause too much tension or pull to your hair. Thus, you can have more natural and thicker hair as compared to other types of dreads. You can try to style your hair into a bun or lose a pony. This maintains the dread and also gives you an opportunity to style it the way you like. Don't use tight rubber bands, as they can be damaging and cause pulls.
Moisturize Your Dreads: While it is recommended to keep products to a minimum, dry hair can result in more breakage, which is counterproductive. This is why it is recommended to have a slight hydration process done for your hair. You can apply a light spray or special conditioner to keep your hair in shape and healthy. Having a schedule to moisturize your dreads every 2 months also can help keep your locks looking healthy and lively.
Sleeping: Often, all that extra care during the day means nothing if you sleep without care with your dreads. Having a proper sleeping care routine is essential for having good dreads. Generally, cotton pillow covers can pull or tug the dreadlocks. These also tend to dry it further. It is recommended to have a satin scarf, a special wrap, or a bonnet to tie loosely around your hair. In general, satin and silk pillowcases are always recommended by haircare and skincare experts for reducing hair friction and breakage.
Retwisting: Ensure you retwist the locks using your palms more frequently during the initial stages of your semi-freeform dreads.
Conclusion
Semi-freeform dreads are a simple-to-attain, easy-to-maintain hair styling process that gives a more natural, less manipulated dreadlock look. They require very little maintenance and are a more natural way of taming the hair without restricting it entirely.
If you are looking to kick start your dreadlock journey without committing to serious dreads, you can start out with semi-freeform dreadlocks and see how you like them.
Frequently Asked Questions
How Do You Get Semi-Freeform Dreads?
You can use simple techniques such as palm rolling, sponge, or towel rolling methods to get simple, semi-free-form dreads. For this, it is important to wash and clean your hair before starting and use minimal products during the process.
How Long Does a Semi-Freeform Take?
Generally, you will start to see the locks forming about 5 weeks to 8 weeks when you start out. However, in order to see a completely mature semi-freeform dread, it may take anywhere between 8 months to two years, depending on hair texture, care, and maintenance.