Estee Lauder and L'Oreal are two popular beauty giants that enjoy their popularity among consumers. They have a massive portfolio of top-class makeup and skincare brands innovating in the modern beauty industry. Both companies offer excellent products, but it is difficult to identify which is the better choice in today's market.
There have been speculations – Does L'oreal own Estee Lauder? The massive cosmetic market has product categories, including haircare, skincare, makeup, toiletries, perfumes, oral cosmetics, and deodorants.
Skincare products cover around 41%, with haircare products with a share of 22%, and makeup products provide the third spot with 16% in the cosmetics market worldwide. This L'Oreal Vs Estee Lauder comparison examines their marketing strategies and history to identify the superior cosmetics brand.
Estee Lauder: An Overview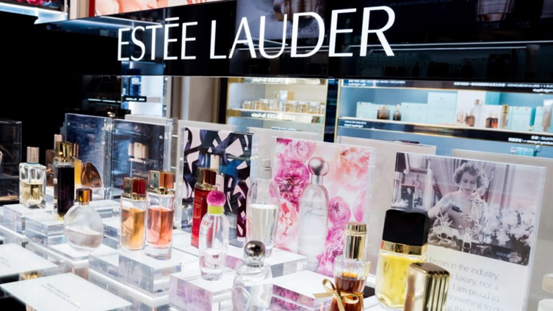 Estee Lauder is an American company specializing in various beauty products such as skincare, haircare, fragrances, and makeup. Josephine Esther, with her husband, gave birth to the brand. The founder, Josephine, born and brought up in Queens, New York, is the 9th child of Hungarian immigrants. From a young age, she had a strong interest in cosmetics and enjoyed enhancing people's beauty.
Josephine began her cosmetics business in Miami Beach and New York, selling products like Dr. Schutz Viennese cream, six-in-one cold cream, and perfume. In 1944, she began working in several salons across New York City while marketing her products. She started with three basic skincare products: lipstick, face powder, and eyeshadow.
To increase product sales, Esther dedicated to selling the products personally on the retail floor of Fifth Avenue. It made Saks Fifth Avenue for using her products, which validates her credibility in the skincare market. One unique aspect of her cosmetics range was the beautiful metal cases for her lipsticks, which were a total shift from the plastic packaging of lipsticks during that time.
Loreal: An Overview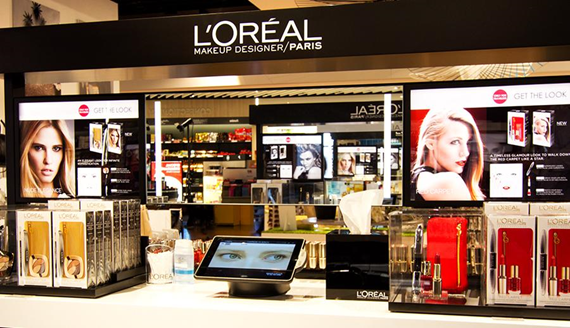 L'Oreal, one of the global leaders in the cosmetics industry, was founded by Eugene Schueller; after completing his Baccalaureate degree, Eugene was admitted to the Institute of Applied Chemistry. Then, he graduated in 1904 with an excellent result. He then started working as a lab assistant, intending to pursue a career as a university researcher.
After collaborating with a well-known barber for some time, he started this experiment to discover various hair dyes. There was several trial and error with experiments of different formulas, but in 1909, he finally created a working formula. After that, Schueller registered his own company, L'Oréal, a different term for Aureale. For some time, there was an expanded product range of skincare, haircare, and other products.
Which Company is Big? Estee Lauder vs. Loreal
There is a substantial difference in revenue between L'Oréal and Estée Lauder. L'Oréal still collects a significant advantage in terms of capital and clients over Estée Lauder. However, the Estee Lauder Advanced Night Repair Serum is one of the best products in the United States (and the United Kingdom) for multiple reasons.
This data is according to the product's sales value and customer feedback. Its exceptional nutritional value makes it an excellent and affordable choice for anyone who wants a premium-quality product.
1. Companies that Estee Lauder Owns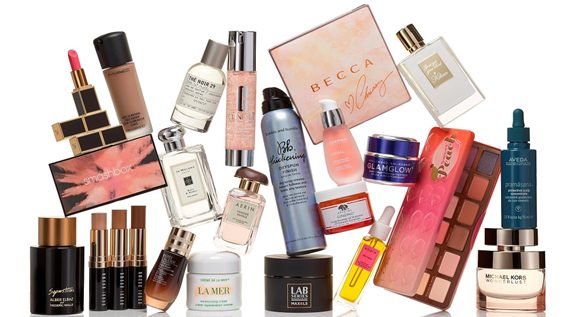 Estée Lauder is a popular cosmetics company that offers a different selection of skincare, makeup, fragrance, and hair care products. Their impressive collection includes premium brands like La Mer, MAC, Bobbi Brown, and Aveda, with a massive high-class customer base. Estée Lauder also owns brands like Clinique, Origins, and Smashbox, which connects them to a broader range of customers.
The beauty and skincare market is consistently increasing in value with the rising demand from the aging population. Many people seek to improve their looks or maintain their young appearance. Moreover, the increasing preference for natural and organic beauty items contributes to this market expansion.
2. Company-Owned by L'oreal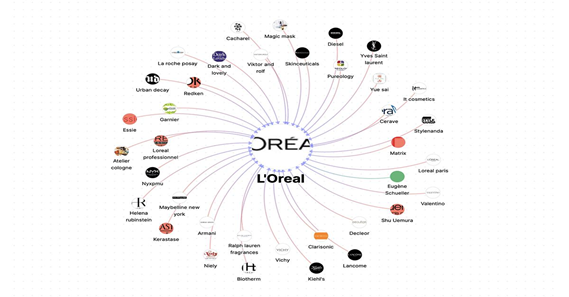 L'Oréal S.A. is a popular French company that is a pro in producing and distributing cosmetics and personal care items. It holds one of the top spots in research, development, and sales of beauty products. Loreal is leading in the beauty, haircare, and skincare industry and owns 36 brands or companies, including Garnier, Maybelline, NYX Professional CereVe, Redken, etc.
L'Oréal has announced its plan to buy Aesop, a luxury natural skincare brand from Australia, for $2.5 billion. However, Loreal does not own the popular brand Estee Lauder. This purchase is part of L'Oréal's strategy to expand its additional cosmetics company's range. In the past, the company has already acquired brands such as La Roche-Posay, Modiface, and Giorgio Armani Beauty. These purchases are an essential part of L'Oréal's business strategy, which helps them to make strong clientele globally with consistent profits.
Estee Lauder vs. Loreal Marketing Strategy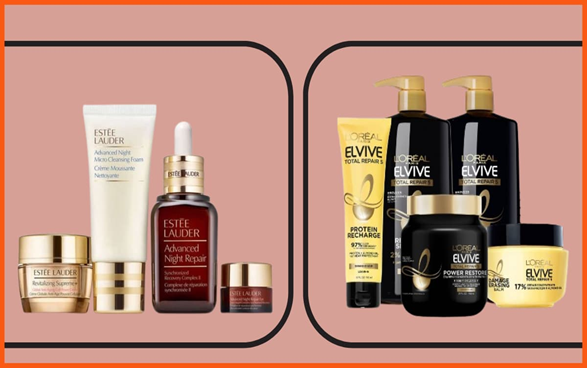 The comparison between Estee Lauder and L'Oreal would be incomplete if we did not explore each company's marketing strategies. The popular brand Estee Lauder's strategies are important in helping the cosmetic brand gain a competitive edge in the industry.
Moreover, these strategies effectively assist the company in achieving its goals and objectives. Let us explore the 4Ps of both brands to understand the complete marketing strategy.
1. Product
Estee Lauder and L'Oréal have huge and amazing product ranges that include various aspects of beauty. Estee Lauder initially started with just four products and gradually expanded its product range. L'Oréal began the company with hair dye and then slowly expanded its product range according to the trends.
Estee Lauder focuses on makeup products, including mascara, concealers, nail lacquer, lipstick, blush, accessories, powder, etc. The brand has a range of fragrances for both men and women. L'Oréal's main product offerings revolve around hair care, such as conditioners, dyes, hair sprays, styling serums, and shampoos.
In addition, L'Oréal provides makeup items like eye and lip liner, mascara, primer, foundation, powder, blush, and more. L'oreal and Estee Lauder also have a wide range of skincare and haircare products available.
2. Place
Both brands take unique approaches in this marketing strategy according to the region. Estee Lauder focuses on a global presence by selling products in online stores and over 100 countries. However, this specific brand has its distribution channel, claiming to be a luxury makeup brand in the beauty market. Its products are typically sold in expensive departmental stores and shopping malls.
L'Oréal uses several selling and distribution partners that promote its products in supermarkets, perfumeries, hair salons, and beauty outlets. L'Oréal also sells its products through online stores and operates in over 100 countries, generating rumors that Estee Lauder owns L'oreal.
3. Price
Estee Lauder is a luxury brand offering top-notch beauty and skincare products. Its target audience consists of rich and higher middle-class clients who are passionate about beauty and can spend money on the best skincare and beauty products. To attract new customers and encourage customer loyalty, the brand also provides rewards like discounts, gift coupons, and online shopping discounts for first-time purchases.
L'Oréal also follows a similar strategy to become the topmost premium haircare and skincare brand for the target consumers. The brand uses timely discounts and sales to attract new customers and maintain the loyalty of its existing customer base.
4. Promotions
L'oreal and Estee Lauder have adopted promotional strategies that connect with the business values to achieve optimum expansion and growth. Both brands depend on social media. While Estee Lauder uses influencer marketing, L'Oréal depends on specific campaigns to catch the customer's attention.
L'Oréal has a promotional partnership with models and celebrities worldwide to make connections with customers. Estee Lauder focuses on influencer marketing with famous Instagram individuals and YouTube celebrities. Estee Lauder often offers discounts for first-time purchases and gift coupons according to the customer's purchase history with certain conditions.
The company uses editorial coverage, direct mail, billboard advertisements, and free sample distribution at the time of promotional campaigns. L'Oréal still uses conventional methods like magazine ads and billboards, providing free samples for other product purchases and discounts on selected items.
Summing It Up
All in all, Loreal does not own Estee Lauder. Although both Estee Lauder and L'Oreal are luxury brands with some similarities, they have different marketing strategies. Both brands are acquiring other beauty brands, determining their authority in the cosmetic industry. They offer a wide range of skincare and makeup products with top-notch quality standards.
There are numerous similarities with significant differences between these brands. L'Oréal is more affordable than Estée Lauder, making it a good choice for medium-budget individuals. Estée Lauder is a luxury brand offering high-quality products at a higher price.
Both brands are best at their place, and the decision to select one depends on the individual preference and requirements of the beauty brand.