Don't you think the modern generation wants to achieve and experience everything that is out there? Because we like to work hard and party harder. Be it the workaholic in us or the party animal, the one thing that gets sacrificed is sleep. There are some obvious side effects of sleep deprivation; one of the less obvious consequences is dark circles.
Many of us are facing the problem of dark circles, and most of us have learned to live with it. Dark circles can be stubborn and difficult to get rid of. What if we tell you it doesn't have to be as hard as you think it is? There are many eye creams and color correctors in the market. We have a new addition to that collection. It is Clinique Even Better Eyes Dark Circle Corrector. This new 'Even Better' collection of Clinique is clinically proven and claims to reduce dark circles by 30% in just 12 weeks.
In this article, we will discuss everything about this product. Does it actually work? What is its formulation? How to apply it? And many more.
Causes of Dark Circles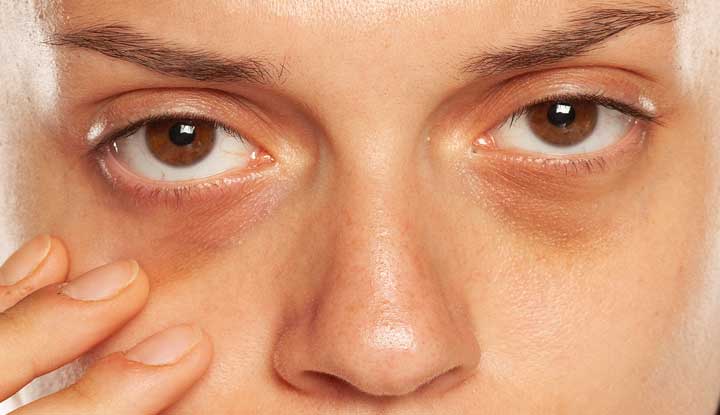 Lack of sleep is not the only cause of dark circles. There are many factors, mostly related to an unhealthy lifestyle, that contributes to this skin problem—not drinking enough water, not eating your greens, consuming excess alcohol, or smoking. All of these things lead to the darkening of your under the eye. Even hypertension and stress add to the effect.
While dark circles are usually not caused by serious health problems. Some might have them because of dermatological concerns like hyperpigmentation. It is also said that dark circles run through genes and can be passed on genetically. So if your family has a history of dark circles, it's possible that you will have them too.
The genetic and dermatic problems are not in our hands. Changing lifestyle can be extremely difficult too! But with Clinique's new launch, we might have found a great solution to overcome this problem.
Ingredients of Dark Circle Corrector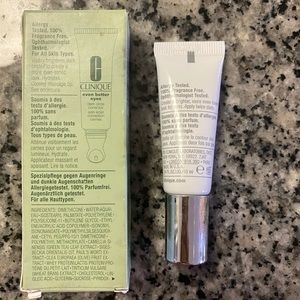 Like any other skin-lightening product, one of the main ingredients of this dark circle corrector is Vitamin C. Even the olive fruit extract in it aids in skin brightening. It has Dimethicone as one of the base ingredients. It also has antioxidants like Green Tea leaf extract, Caffeine, Magnesium Ascorbyl Phosphate, and Tocopheryl Acetate.
The protein content, Hexapeptites, and Phytosphingosine are its cell-communicating ingredients. Phytosphingosine also works as an anti-acne ingredient. Besides, this color-correcting formula is free from alcohol, artificial fragrances, and essential oils. It also doesn't have Parabens, Phthalates, and synthetic colors.
The entire ingredient list includes water, polyethylene, Polysilicon, Butylene Glycol, Isononyl Isononanoate, Polymethyl Methacrylate, Sigesbeckia Orientalis (St. Paul's Wort) Extract, Wheat Bran Extract, Cholesterol, Linoleic Acid, Glycerine, Sucrose, Tocopheryl Acetate, Glyceryl Laurate, PEG-8, Phytosphingosine, Palmitoyl Hexapeptides, Dimethicone Silylate, Sodium Chloride, Propylene Carbonate, Triethoxycaprylysilane, Disodium EDTA, Phenoxyethanol, Mica, Titanium Dioxide and Iron Oxides and many more.
Please note that this ingredient list might change from time to time. The updated list can be seen on the most recent package of the product.
How Does It Work?
All the chemical names mentioned previously may not have given you a clear idea of how the formula is exactly going to work on your skin.
So, let's break down its components and understand how they justify the tall claims that the product has made.
1. Dimethicone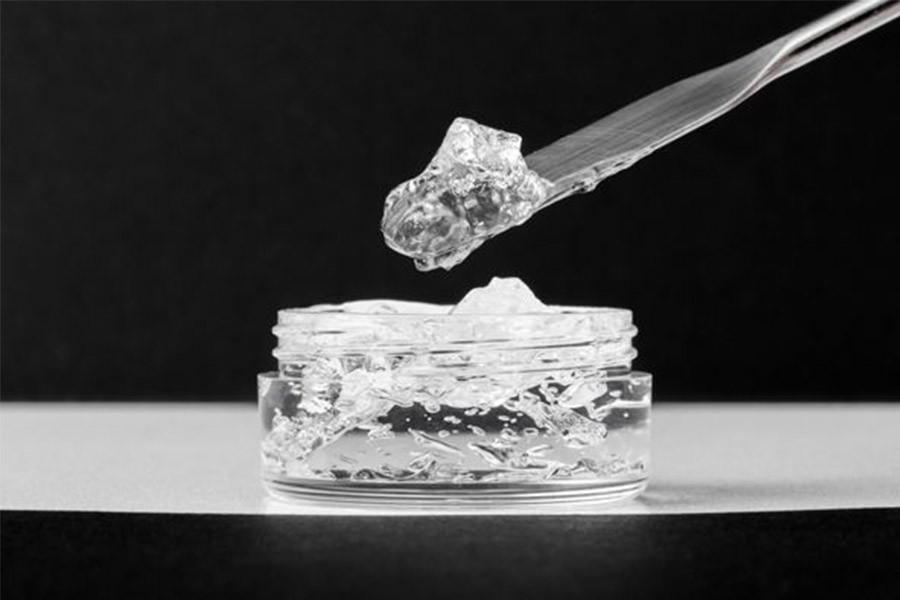 It is a common silicon that is frequently used in scar treatment gels. It smoothens the skin by giving it a silky finish and subtle gloss. It forms a protective top layer on the skin to keep it hydrated and moist. It fills the wrinkles and fine lines and gives a temporary plump look to the skin.
2. Caffeine and Green Tea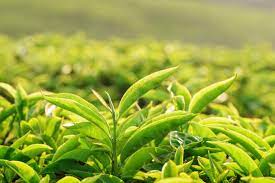 Caffeine and green tea are some of the best natural ingredients that work wonders for the skin. They help in calming down irritation on the skin caused by a hard environment. They protect against UV rays, oxidative damage, and inflammation. Green tea also has antimicrobial and anticarcinogenic properties. These properties make these components deal with skin aging.
3. Magnesium Ascorbyl Phosphate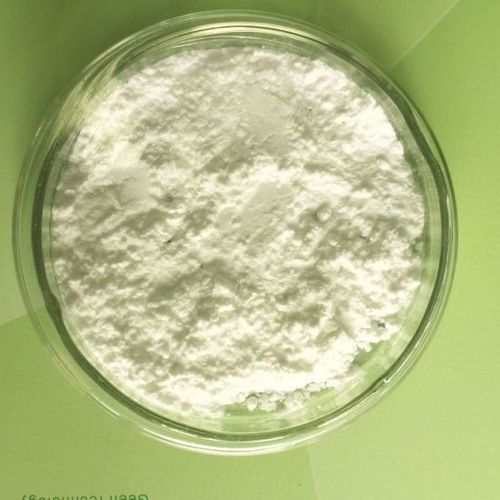 It is the major source of Vitamin C in this formula. If you are even a little familiar with skin care, you must know the benefits of Vitamin C. It deals with the most stubborn skin problem, which is hyperpigmentation and uneven skin tone. It helps in reducing the dark appearance of the skin by keeping melanin production under control.
4. Whey Protein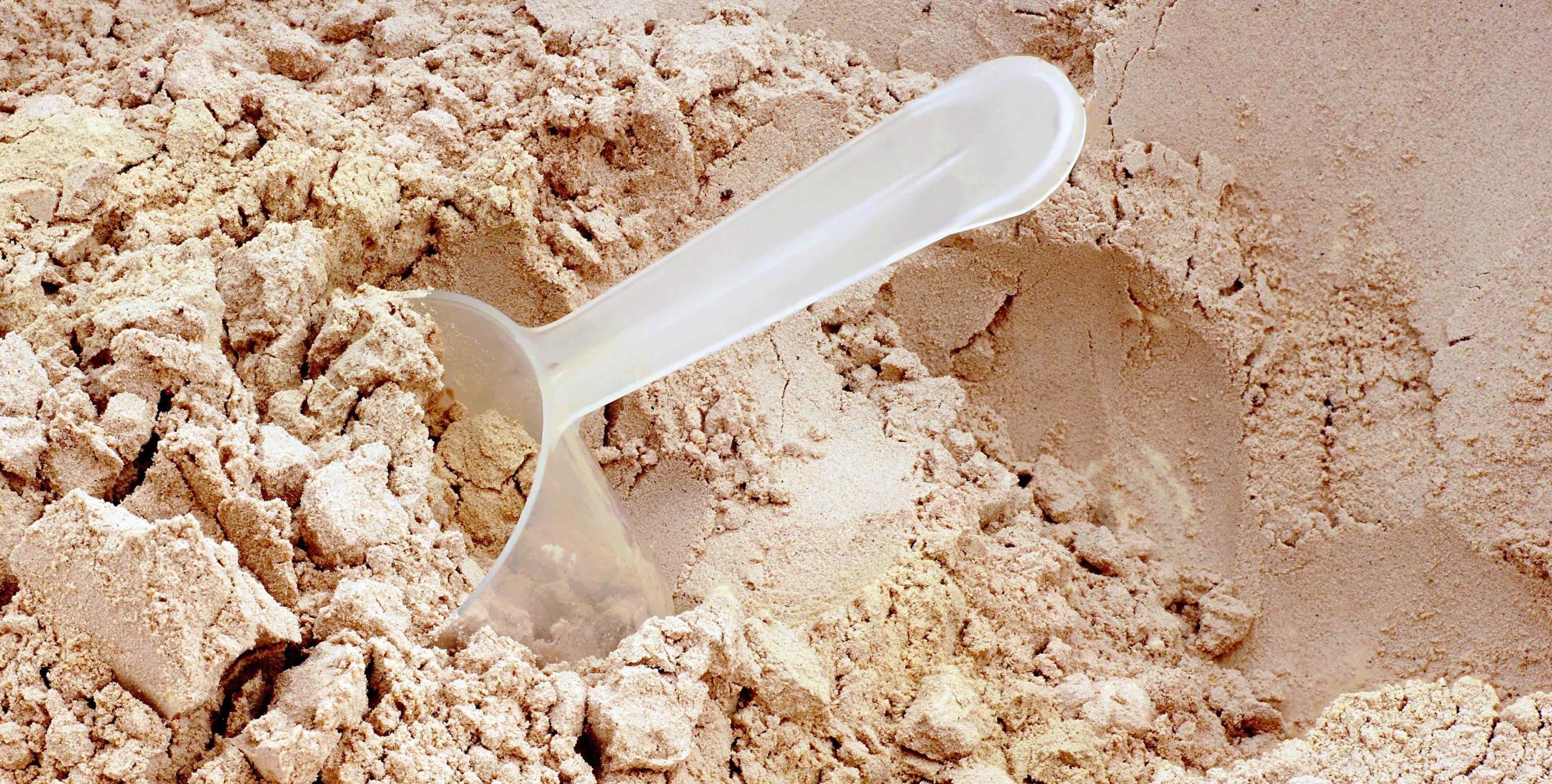 Peptides or protein fragments taken from milk are whey protein. It works on the cellular level by aiding the production of essential components like Collagen I, Hyaluronic acid, and fibronectin. These components promote skin health and build elasticity. It helps in minimizing wrinkles and lines by firming the skin.
5. Glycerin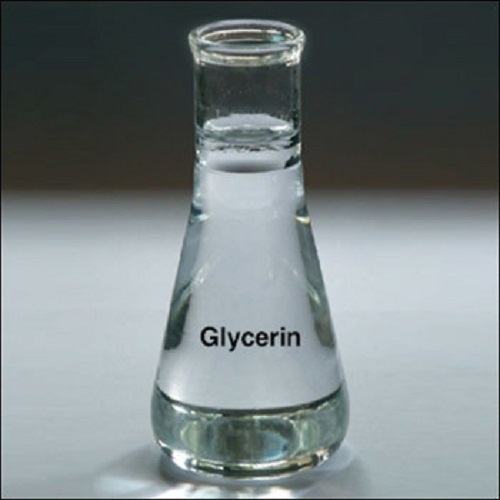 Glycerin is a great moisturizing agent that is also found naturally in the skin. It helps in restoring the skin barrier and balances an optimum level of moisturization for smoother skin. It is highly effective for dry skin types.
These are some of the main components of this dark circle corrector formula. Other components mainly work as solvents, emulsifiers, emollients, and viscosity controllers.
How to Use Clinique?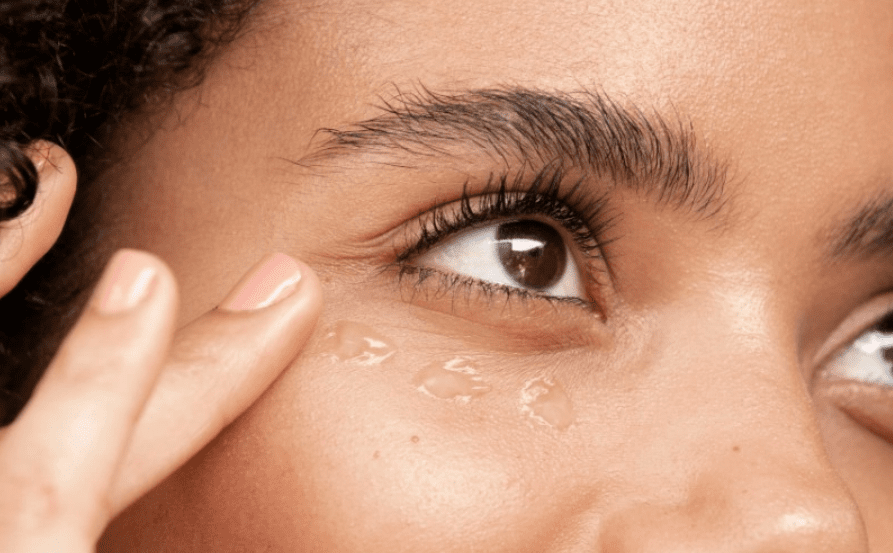 The company has suggested the ideal frequency and time duration to use this product for optimum results. It has asked to use the product twice a day, in the morning and at night. Just squeeze a small amount of product gently.
It will appear on the metal contoured applicator back of the tube. Then you have to glide this applicator back and forth on the pigmented areas of your undereye. You can smoothen the excess product that might settle on your skin using your fingers. You can reapply the product according to your requirements throughout the day.
According to the company's claims, by the end of 12 weeks and about 2 tubes, your dark circles will be reduced by up to 30%.
Product Experience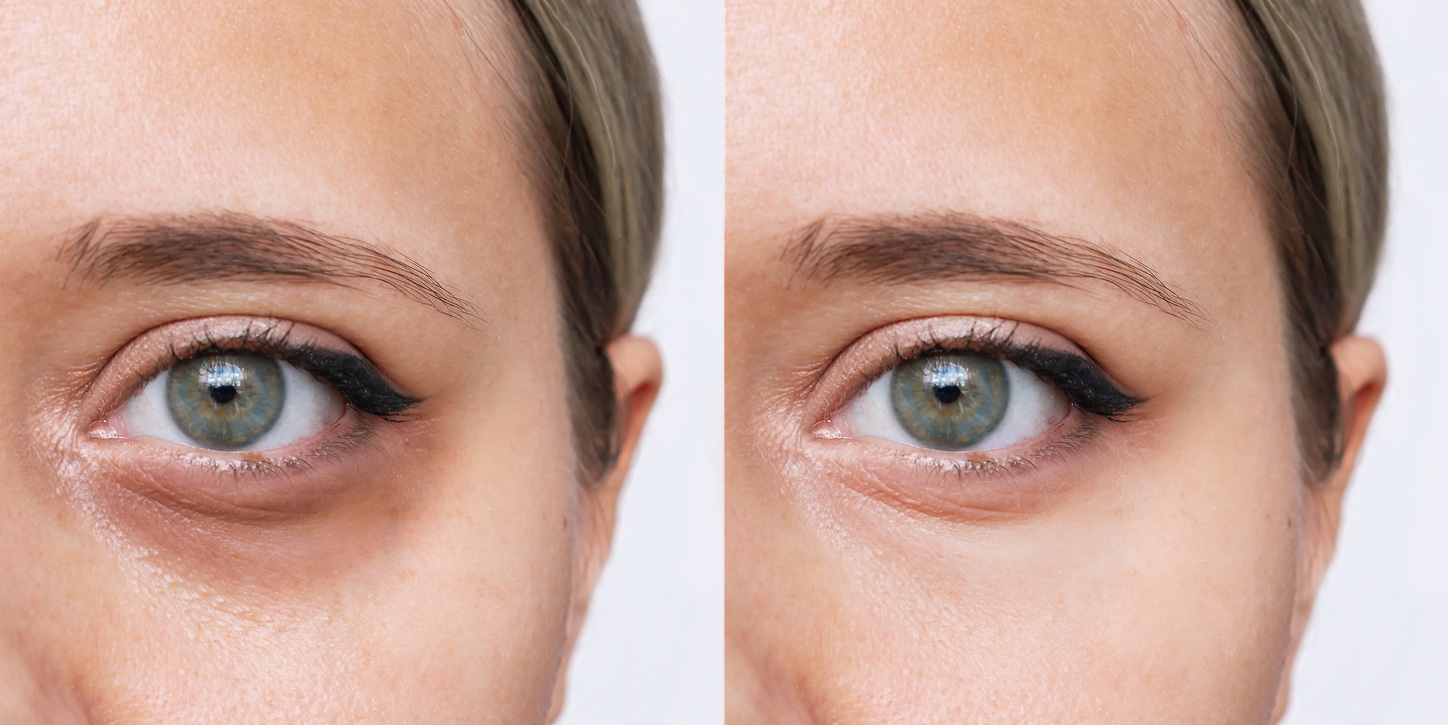 The texture of Clinique Even Better Eyes Dark Circle Corrector is very light and gel-like. It has a natural beige color that blends well with the normal skin tone. The overall packaging of this dark circle corrector is intriguing only because of its custom applicator.
This metal contoured applicator is designed to fit the undereye perfectly. It makes messaging easier and, in fact, pleasurable. It also provides a cooling effect that is refreshing and reduces puffing under the eye. For some people, the under eyes might be excessively oily. Using the applicator in a circular motion can help in breaking the oil and fluid congestion. It also aids in improving microcirculation.
The application of this product gives the eyes an instant brightening effect. It makes the eyes look fresh right from the first use. This is due to its Translucent Optics Technology which immediately reduces the appearance of darkness visually. This optical technique captures light, brightens the under eye, and improves the skin's natural tone.
Benefits of Clinique Dark Circle Corrector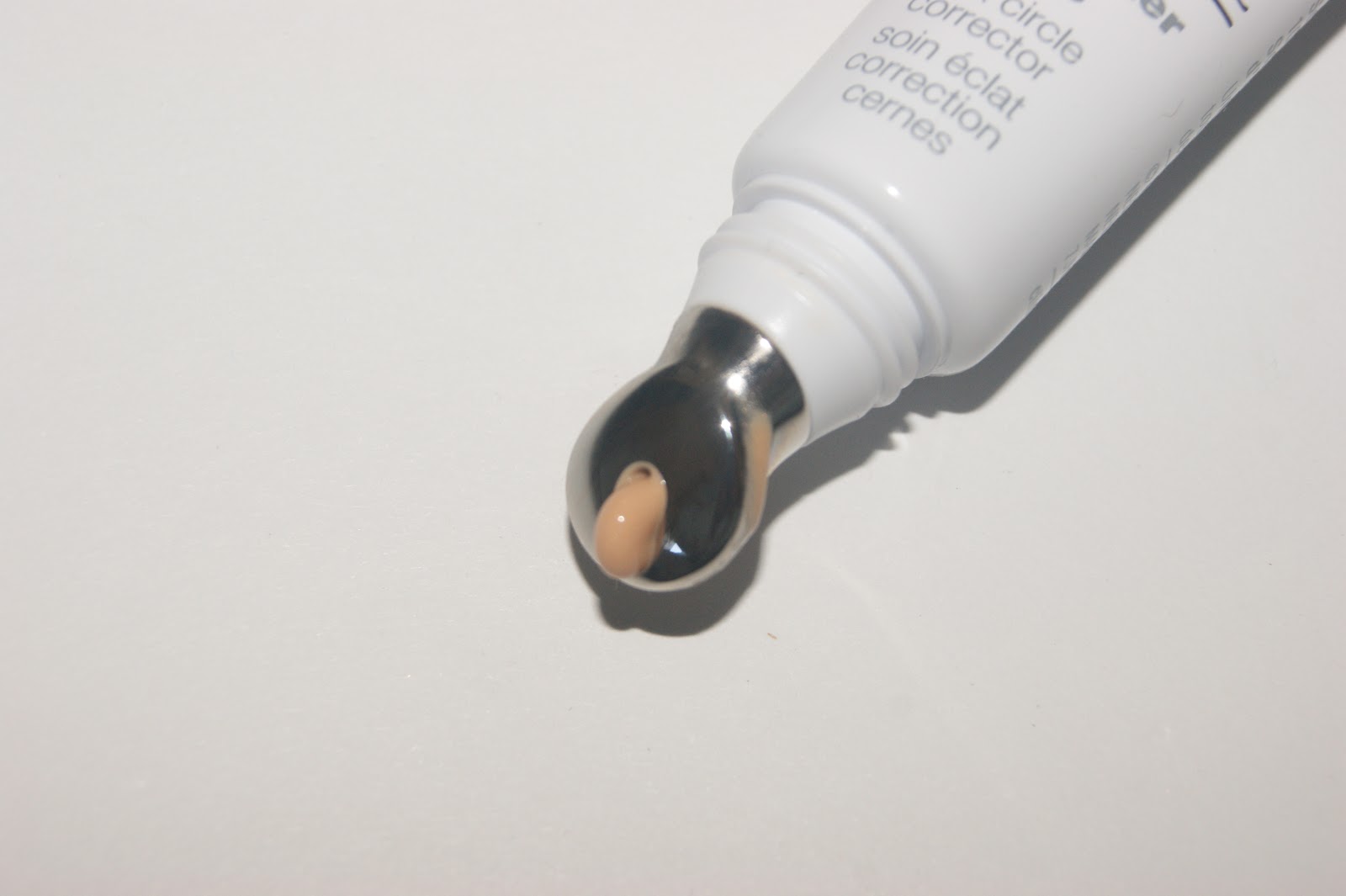 One of the best parts about Clinique's Even Better Eyes Dark Circle Corrector is that it suits all skin types: normal, dry, combination as well as oily skin types.
It refreshes under the eye and prevents your face from looking exhausted, which is one of the major effects of having visible dark circles.
It is not only Dermatologically tested but also passed ophthalmologic tests.
It has also gone through allergy tests. However, if you have extremely sensitive skin, it is always advised to take a look at the ingredients to be safe.
It is completely safe even for lens wearers. No side effect is caused due to the chemical used in the product's formula.
Its cooling metal applicator is one of a kind. It helps in massaging and removes puffs or swelling that occurs under the eye.
Drawbacks of Clinique Dark Circle Corrector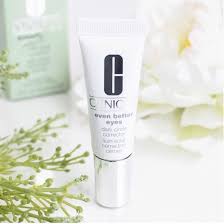 While most of the reviews of Clinique Even Better Eyes Dark Circle Corrector are more inclined toward the positive side, there were a few customers who were unsatisfied with their experience.
This cream is better to use on bare skin. It works well as a skincare product than a base to apply concealer. According to a review, makeup doesn't last long with this eye cream on the base.
Your eyes might start to water excessively after applying this product. More than most of the users did not experience this. But if you do, it might be possible that you have extremely sensitive under eyes, and eye creams don't suit you in general.
A review also stated that the eyes became more puffy in the morning after applying the cream throughout the night. In this case, the cream might not be right for your specific skin.
Similar Product by Clinique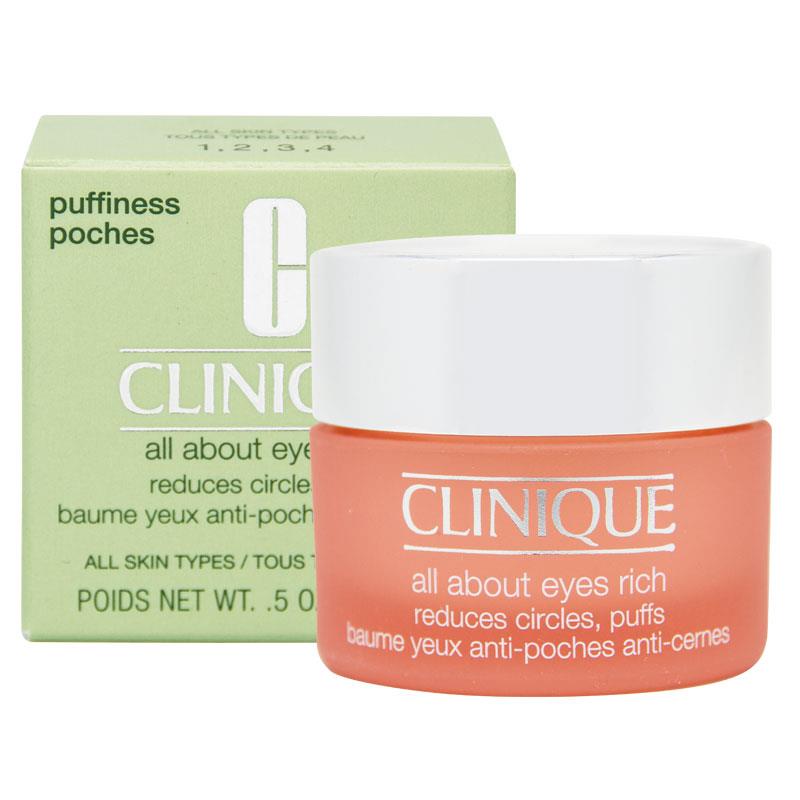 Clinique All About Eyes Rich is an eye cream that works to reduce undereye circles and puffiness. It also minimizes fine lines and wrinkles. It is loaded with shea butter, making it extremely moisturizing. Its thick and creamy texture keeps the skin hydrated and moist without making it look greasy or oily. This is different from the gel-based lightweight texture of the Even Better Eyes collection. Hence it is a great choice for people having an extremely dry skin type.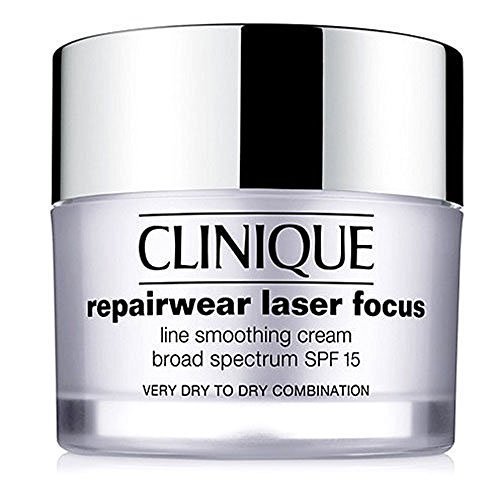 Clinique Repairwear Laser Focus Wrinkle Correcting Cream is exclusively designed to repair fine lines and wrinkles around the eyes. It's a de-aging eye cream loaded with Vitamin C and Vitamin E. It acts as a strong barrier between your skin and UV rays which causes skin aging. Its moisturizing formula makes the skiing look younger and more radiant. It also acts as a great base for concealer and doesn't let it settle into the lines around the eyes.
Conclusion
All in all, Clinique Even Better Eyes Dark Circle Corrector is one of the best eye creams for dark circles available in the market. Its lightweight formula has all the right ingredients. It has ditched alcohol and artificial fragrance, which is a welcomed move. Along with this amazing formulation, its metal custom applicator is like a cheery on top. It instantly makes the eyes look refreshing, making you look like you had your beauty sleep even if you hadn't.
Try using it for at least 12 weeks with patience. You will certainly see a difference around your eyes. And finally, if someone throws you a compliment, you will know what worked. While wearing this cream will make you look less exhausted, you never know; you might even start feeling less exhausted too!
While this cream will take care of your eyes. You can comment down which type of cream you want to know about next.