Don't you think a good fragrance is adored by all? No matter if you use a scent, flower, or candle, anything that offers a calming fragrance, has a positive impact on the mind. Perfumes can be considered for making a person feel fresh, but when we talk about making our home smell nice, Diptyque candles are always considered. Diptyque candles are said to be luxurious, and they come at a hefty price.
People often try to imitate the fragrance of the best Diptyque candles, but it is still a little rare to find. Apart from good scents, Diptyque candles are also considered a status symbol for many people. They are priced a little higher, but you can always find options that come cheaper and more affordable.
Hence, keeping the same in mind, let's know what are the best 12 Diptyque candles you can invest in.
Best Diptyque Candles to Choose from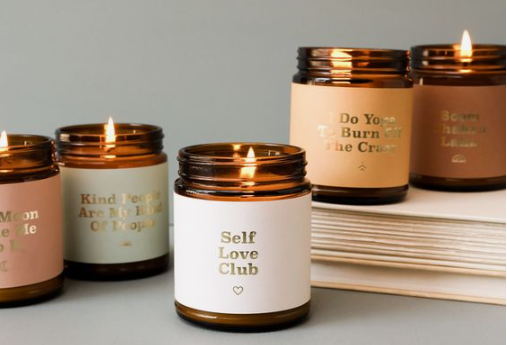 Choosing a candle has way more significance to it. It not only represents a particular scent but also depicts your choice and taste. A good scented candle can instantly elevate your space and make you feel more confident about your house.
Therefore, let's find some of the best Diptyque candles that you can choose for your house.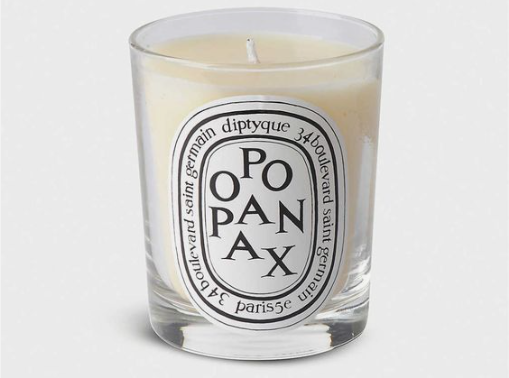 The Opopanax Diptyque candle is first on our list, and it has a unique scent to it. It comes with a powdery, warm scent that can make you remember some soda. It is usually not used alone and mixed with other scents to give a beautiful fragrance. This particular Diptyque candle is perfect for people who like the scent of warm spices in subtle and calming notes. It will have a deep and soothing fragrance to it that will make your house smell divine.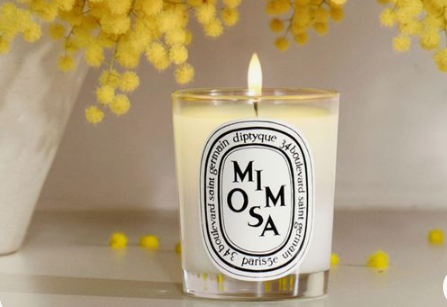 Mimosa fragrance is often confused with the mimosa drink, but you know what? This one is not that. Mimosa Diptyque candles are a beautiful addition to your house if you want to make your house smell nice and fresh. It will have sweet and sour notes to it because mimosa flower usually has citrusy notes to it. This fragrance will add a nice fresh breeze to your house, and it will instantly elevate any room with a good, positive scent.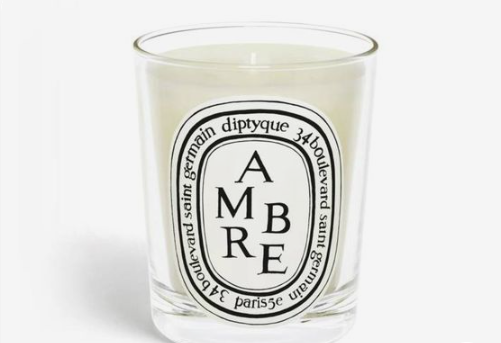 Amber is hands down one of the most selling home fragrances. Whenever you visit a perfumery or a candle store, you will often associate yourself with something of Amber. Salesmen usually offer others fragrances with notes of amber because it can hardly go wrong. It has a beautiful blend of smooth, warm, and woody notes that add the right amount of muskiness to the air. It is a great unisex fragrance and can lift anyone's mood.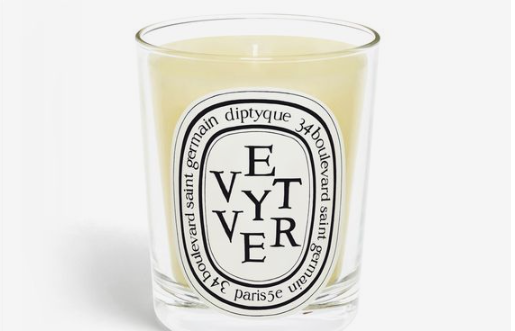 When we talk about unisex perfumes, Vetiver is often considered and ranks among one of the best Diptyque candles. It does not have a usual fragrance, but it is quite unique and enchants your mood by hitting the right spots. The Vetiver Diptyque candle has notes of citrus and wood vetiver that blend beautifully together. It is a unique earthy blend that most people like to add to their home fragrance collection.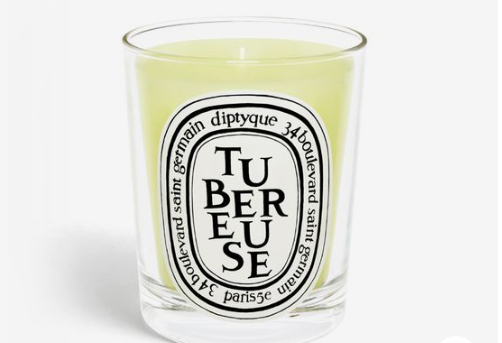 Tuberose is another unique scent that is quite strong and heady. The Tuberose Diptyque candle has a strong white floral scent that is blended with musky tones to ease out the fragrance. It is often considered an exotic fragrance and can be used in your house if you are into strong, floral, musky fragrances. It is a good candle addition and can be lightened up on some precious occasions for that uniqueness.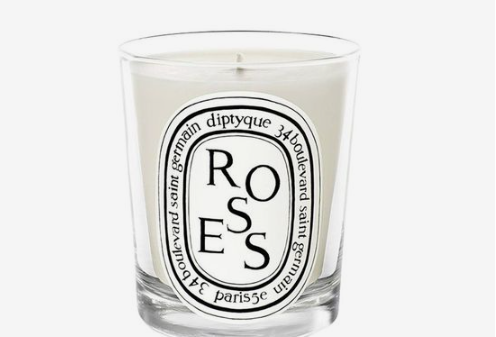 Who in this world does not like the scent of a rose? No one, right? Rose is one of the most preferred flowers, and it smells nothing but heaven. Perfumes with notes of roses are often neglected for being too sweet to smell, but adding them to your home fragrance collection can be a game changer. It will instantly add that sweet little freshness to your room and will make your house smell positive and calming.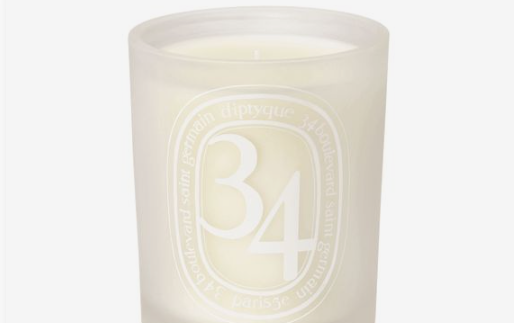 34 Boulevard Saint Germain is a place in Paris where the first boutique was opened. During the 50th anniversary of the boutique, that candle was created, and it was celebrated as a tradition for years. It has a fragrance that depicts the smell of a fresh shop, and it has a mixture of many fragrances. The fragrance of this best Diptyque candle is tough because it has notes of anything and everything.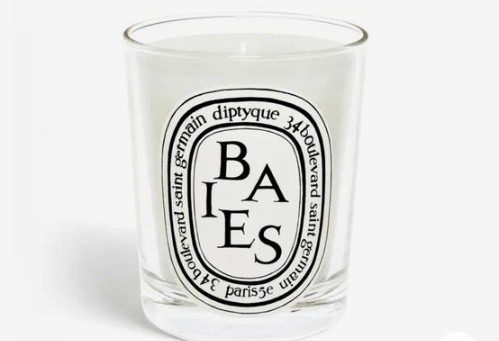 Berries Diptyque Candle is amongst the most loved and usually the first fragrance for many people. Berries as a scent is often considered too sweet or fruity, but if we break it to you, then this one is different from all your common thoughts. It is a fruity Diptyque candle but is blended beautifully with floral notes to make it smell like nothing but heaven. It usually has notes like Bulgarian roses, stems, leaves, and blackcurrants altogether.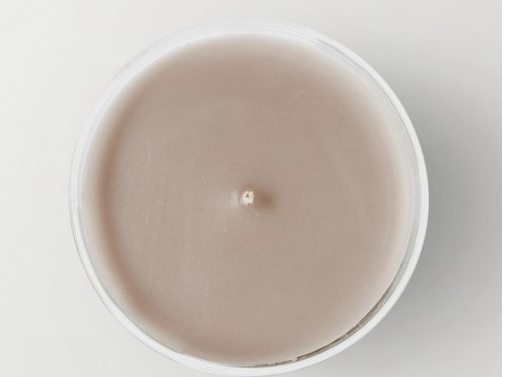 Do you also like to indulge yourself in wooden fragrances? If yes, then this wood fire Diptyque candle is perfect for you. It has a deep, calming fragrance to it and gives a nostalgic feel to most people. It is a perfect winter fragrance that offers warmth and coziness in freezing temperatures. Adding this to your winter home fragrance collection can instantly light up your fragrance choices and taste.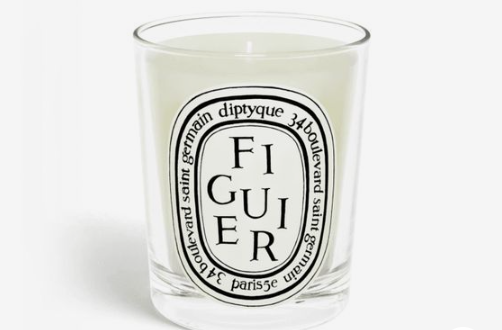 All the other fragrances are a mix of strong and heavy fragrances, but one is a little bit lighter to smell. It comes from a light olfactive and offers earthy and sweet notes. Usually, people go for one kind of fragrance when it comes to Diptyque candles, but if you are someone who wants to invest in something that is not just about one scent but offers more, then this one is a perfectly sweet, leafy, deep scent for you.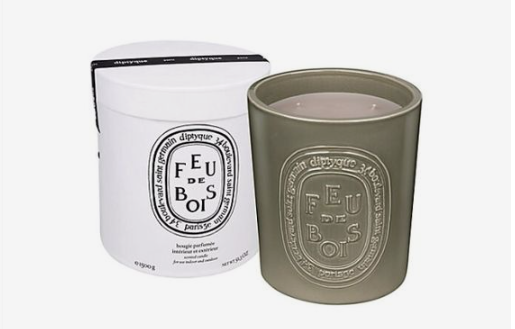 Feu de Bois is a strong Diptyque candle that effectively infiltrates any room in your house. It has warm and smoky notes that can be perfect for your cold winter evenings. However, it can be a little heavy fragrance for some people. It is often considered a sexy fireplace candle as it smells like a smoldering wood stove in the peaky snowy season. It can be a romantic candle to gift or receive and is perfect for date night settings.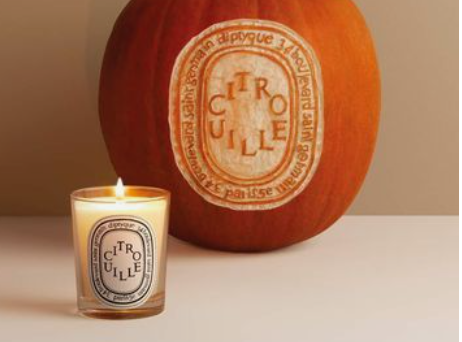 Do you like the smell of freshly baked pie? If yes, then welcome yourself to the world of pumpkin Diptyque candles. It is a beautiful, noted home fragrance for the autumn season. It is often highly-priced, but every penny paid is worth the scent it offers. Pumpkin-spiced latte lovers often use this one in their home setting as it has a fresh, gourmand, and vegetal fragrance to it that gives a cozy holiday season vibe.
What is the Ideal Diptyque Candle Size to Shop For?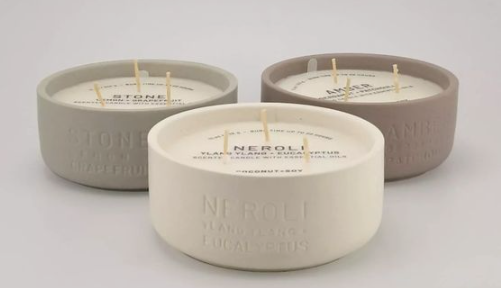 Diptyque Candles are often found in various sizes in the market. There are some special edition candles, whereas there are normal candles. Keeping the special edition Diptyque candles aside, the size ranges from 70g (2.4oz) mini candles to 1500g (51oz) candles. If we put it simply to you, then bigger candles offer more scent. However, as a beginner, it is always better to start with smaller or mini versions first.
Once you try the mini Diptyque candle and like its fragrance, then it is ideal for shopping for the bigger one. It is not always necessary to shop for only bigger candles; you can also build your collection of candles by adding only smaller and mini versions to it. Hence, to give you a better look at the sizes of the best Diptyque candles, the table is for you. Have a look and decide what fragrance you want to invest in.
| | |
| --- | --- |
| Size | Price $/oz |
| Small/ Mini (2.4oz) | $15 |
| Classic (6.5oz) | $10.46 |
| Colored (10.5oz) | $9.33 |
| Large(51oz) | $6.67 |
It is quite evident from the pricing that investing in a big candle is often better, and one can also avail good discounts on bigger candles. However, we would still suggest you shop for a mini version or smaller candles as a beginner to determine your olfactive needs. It is a big risk to invest a lot of amount in a big candle and then end up not liking it at all or getting headaches.
How to Shop for The Best Diptyque Candles?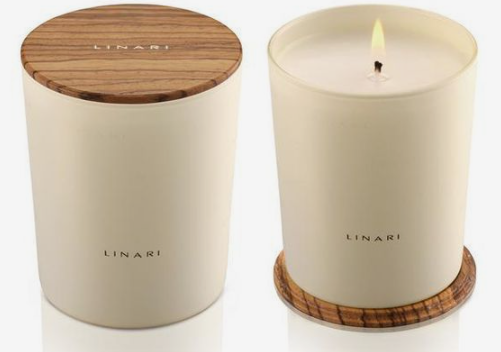 As a beginner, it can often confuse you when shopping for the best Diptyque candles. Candle shopping is often considered as an art, and to master any art, it is required to try, try, try! When you try to smell various scents, you will understand your tolerance and what your intolerants are. Hence, to help you with this in detail, we have created some tips and tricks you can look for for your next candle shopping spree.
Visit a Candle Store: Let's start from the basics. Shopping for a good Diptyque candle can only start when you visit a candle store. Go ahead and visit your nearest candle store. Make sure you keep your head clear and then smell every fragrance so that you can have a good snort of each and every scent.
Don't Get Fooled: Often, it has been seen that when a beginner visits a perfumery or candle store, they end up buying what the salesman has to offer them. Hence, it is advised not to get fooled by them. Try to be more calm and smell more and more fragrances so that you can learn about different aspects.
Look for Testers: Every candle shop has its testers, and they are a great way to find your right fragrance. Testers are the small versions of candles that are used to make buyers familiar with the scent of candles. You should look and ask for testers to understand what kind of fragrance a particular candle has to offer.
Shop for Smaller Versions First: Once you decide what your fragrance is and where you want to invest your money. Get a small version of it first because sometimes the fragrance smells a little different at the store and smells relatively different at the house. Grab a smaller version first, try it for some days, and then make your move towards big.
Always Decide Upon Budget: No doubt candle shopping is therapeutic, but sometimes it can be a little overwhelming as well. You might like 4 to 5 fragrances and end up buying all. Hence, to play smart in such cases, it is always advised to set a budget and then only shop for candles.
Conclusion
Buying a candle is a treasure for many people. It has more to it than fragrance, and once someone starts candle shopping, they never stop hoarding more and more pieces. One such element is Diptyque candles, which are owned as a luxury and often offer rich house vibes. They have beautiful and luxurious fragrance compositions to themselves, and one can never have enough of these in their home fragrance collection.
The best Diptyque candles are available in various scents and fragrances. Floral, fruity, warm, woody, you name it, they have it. You can evaluate your olfactive choices and then invest in a few Diptyque candles. They are often expensive as they are luxury, but you can always grab some affordable options, too.
Just find your vibe and fragrance, and then shop for something that perfectly matches it.