Don't you think, with its rich composition and promising effects, the Rose de Mai Face Oil has gotten much attention in the skincare world? The thick texture and subtle aroma of the oil inspire a sense of luxury, making it an enticing compliment to any skincare routine.
The Rose De Mai face oil stands out as a contender in the market of high-end skin care products. Since enthusiasts of skincare products continue to seek out premium solutions, the Rose de Mai Face Oil emerges as a contender, promising to deliver hydration, nourishment, and a radiant complexion.
In this review, we delve into the efficacy, user experiences, and key attributes that distinguish this face oil, shedding light on whether it lives up to the expectations set by its exquisite reputation. It promises to provide hydration, nutrition, and a beautiful complexion.
We examine the effectiveness, user feedback, and important characteristics that make this face oil apart in this review to see whether it lives up to its illustrious reputation.
About Chaintecaille Brand
Luxury skincare and cosmetics company Chantecaille is renowned for its high-quality products that seamlessly blend science, nature, and luxury. Sylvie Chantecaille established the company in 1997, and it is renowned for its dedication to developing goods that are not just efficient and inventive but also ecological and morally responsible.
The brand is praised for using organic and botanical components in creating its skincare and cosmetic products. Rare and exotic plant extracts, botanical oils, and floral essences are frequently used by the business to develop products that are gentle on the skin while producing visible effects.
They are committed to assisting environmental and animal conservation projects and have a strong philanthropic mentality. The company often publishes limited edition collections, with some sales going to different environmental charities.
These sets frequently include detailed artwork inspired by wildlife and the natural world. Their skincare line consists of several items that address various skin issues, from hydration and anti-aging to brightening and calming. For efficient results, the brand combines botanical components with cutting-edge skincare technology.
Ingredients of Rose De Mai Face Oil
The Rose De Mai Face Oil has a luscious and potent composition thanks to a carefully chosen combination of components. Rosa Centifolia, sometimes called the Rose De Mai, is the essence of this product.
This beautiful and common flower extract is used frequently in high-end skincare products because of its well-known moisturizing and calming effects. Let us find and explore the ingredients and their importance in the oil.
1. Ultra Nourishing Plant Oil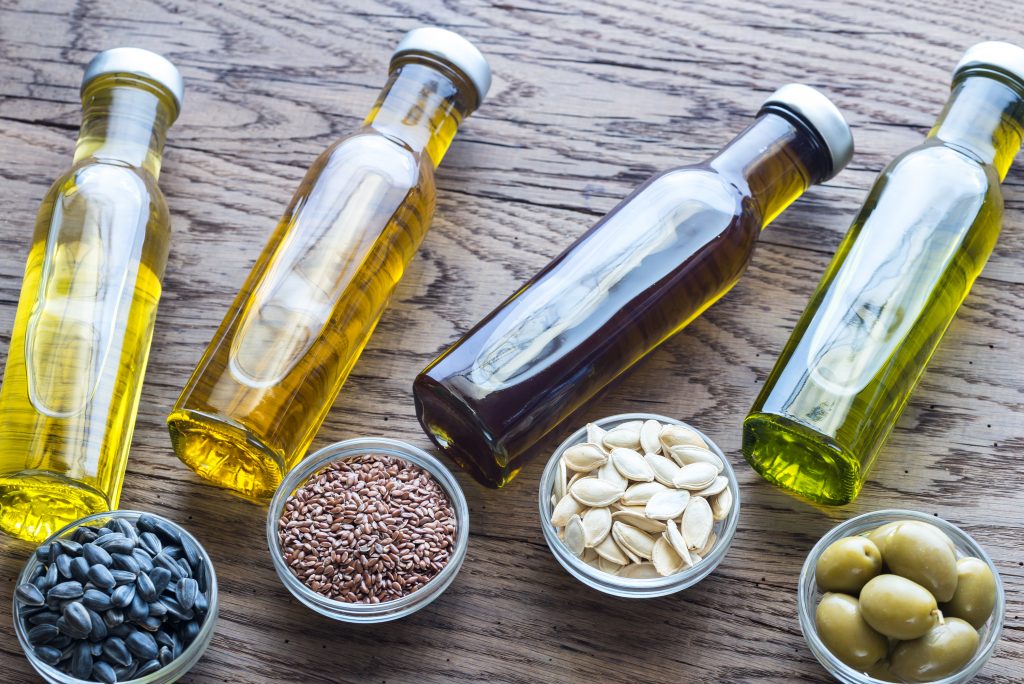 Due to their rich composition of vital fatty acids, vitamins, antioxidants, and other helpful ingredients, ultra-nourishing plant oils are essential in skin care. Due to their capacity to offer deep hydration, regeneration, and general skin health, these oils have grown in popularity.
They can, therefore, provide long-lasting hydration without blocking pores or making the face greasy by penetrating the skin deeply. Antioxidant guards against environmental stresses and free radical damage to the skin.
The antioxidants in these oils help to fight against aging by making fine lines and wrinkles less noticeable. They may also encourage skin with a more equal tone. They are, therefore, appropriate for various skin types, including oily and acne-prone skin.
2. Rose De Mai Pure Extract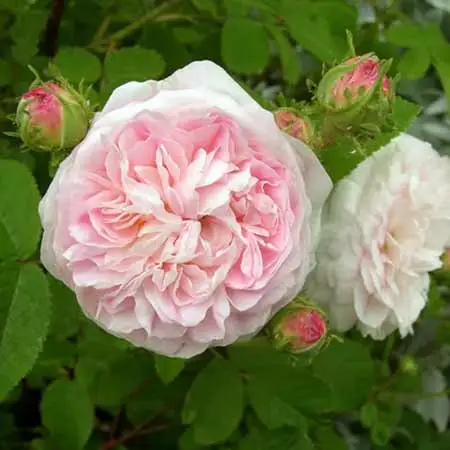 In the healthcare sector, Rose De Mai pure extract, which is made from the Rosa Centifolia or Cabbage Rose, is highly prized for its possible advantages when used in face oils and other skincare products.
The efficiency of this extract might vary depending on the quality and concentration of the extract in the product; however, it is noted for its opulent scent and possible skincare benefits.
It is appropriate for skin types with dry skin since it may resource and seal in moisture in the skin. For people with sensitive skin or illness or soothe irritated skin. Antioxidants aid in defending the skin against the free radicals and environmental stresses that can cause early aging and skin damage.
3. Chilean Tree Bark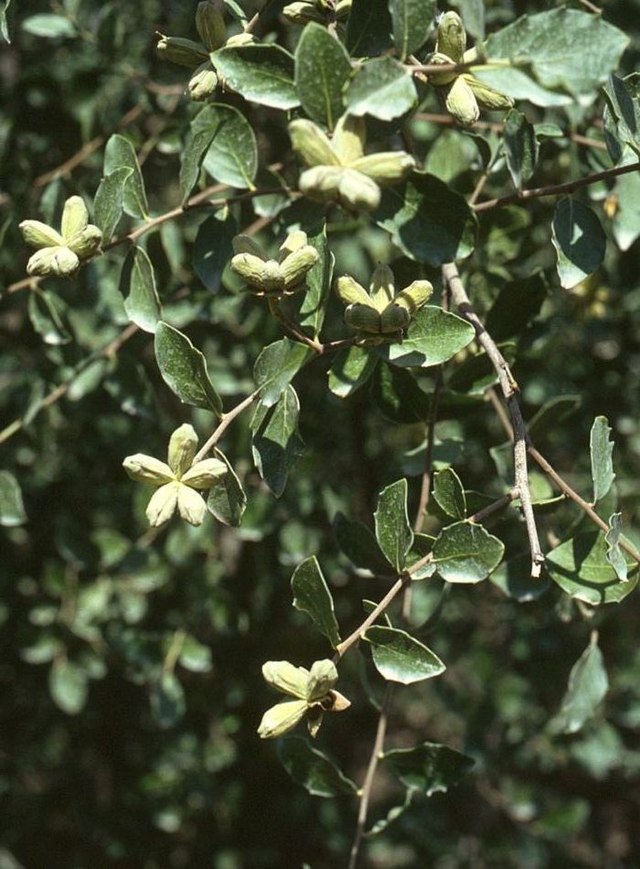 The bark of Chilean trees has drawn interest because of its possible uses in healthcare products, especially face oils. The polyphenols and essential oils found in the bark of Chilean mold trees have been researched for their antioxidant, anti-inflammatory, and antibacterial effects.
Because of these characteristics, Chilean tree bark extract has the potential to be a useful component of face oils and other skin care products.
4. Paracress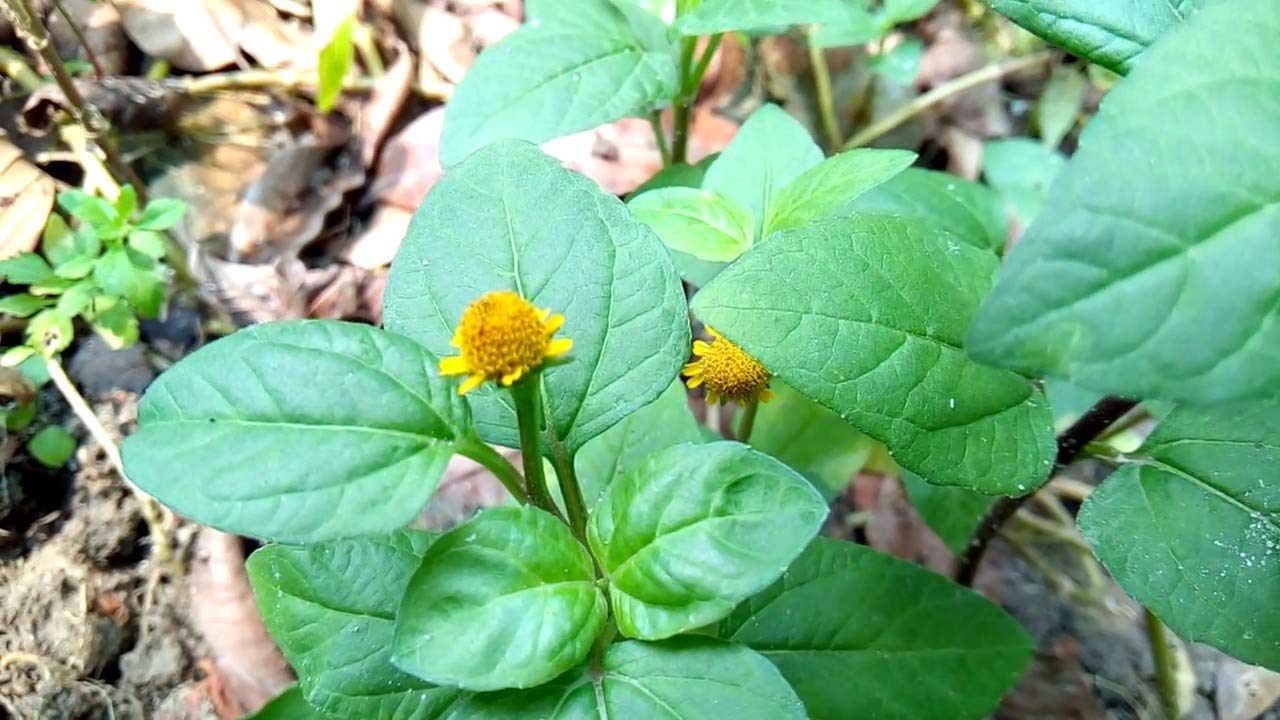 Spilanthes, a chemical with analgesic and anti-inflammatory qualities, is one of the ingredients of paracress. It could aid in calming down facial muscles when used topically in face oils, perhaps lessening the visibility of fine lines and wrinkles.
Its muscle-relaxing effects might result in transient skin tightening and firming. It could make you seem more smoother and younger as a result. When incorporated in a face oil formulation, the anti-inflammatory chemicals in Paracress may help soothe and calm irritated or inflamed skin.
Antioxidant capabilities of several paragraphs constituents can aid in defending their skin against oxidative stress and free radical injury.
5. Winged Kelp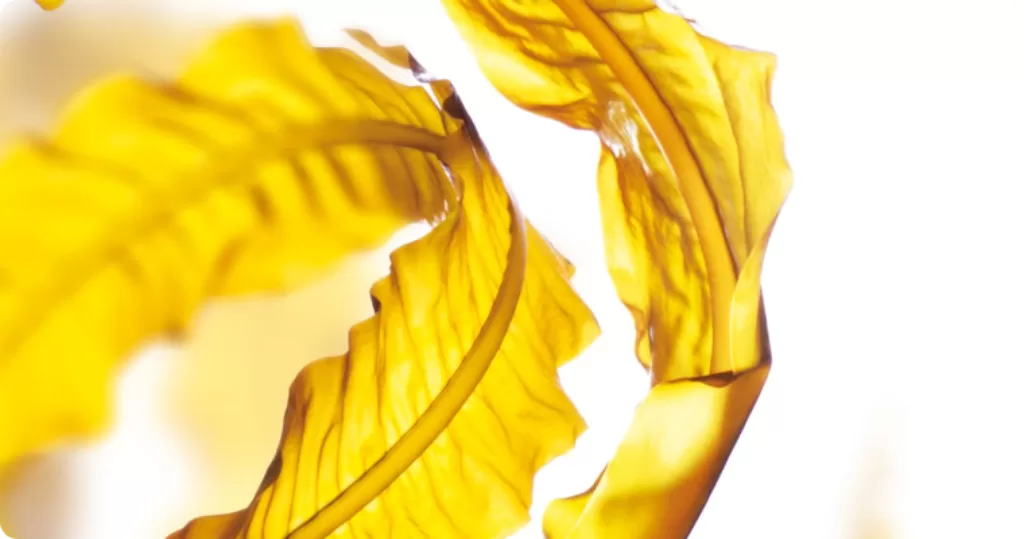 Winged kelp includes a range of bioactive substances, including fatty acids, antioxidants, vitamins, and minerals, which may be advantageous for the skin. Antioxidants may help skin seem healthier and younger by being added to phase oil.
Winged kelp contains fatty acids, especially omega-3 fatty acids, which may help to hydrate and moisturize the skin. This is crucial for face oils since they assist in preserving the skin's natural barrier and stopping water loss.
According to several research, some substances included in seaweeds, such as wind kelp, may promote collagen formation. Iodine and magnesium are two minerals found in this substance that are crucial for the general health of the skin. These minerals can nourish the skin when added to face oils.
Application of Rose De Mai Face Oil
Applying Rose De Mai face oil is a luxurious and nourishing addition to your skincare routine. Here's how we applied the effective results of this luxurious oil:
1. Cleanse Your Face: The star bike rinses your face using a gentle cleanser to remove dirt, makeup, and impurities. This ensures that your skin is clean and ready to absorb the nourishing benefits of the Rose De Mai oil.
2. Dispense the Face Oil: To ensure the organic components are thoroughly blended, give the face oil container a little shake. Put a few drops of the oil on your fingertips using the dispenser. For the face and neck, 2-4 drops are often plenty.
3. Warm the oil: Touch your fingertips collectively to warm the oil slightly. This makes it easier for the oil to distribute and for the skin to absorb it.
4. Apply to Face and Neck: Apply the warmed Rose De Mai oil to your face and neck using a gentle patting motion. Starting in the middle of your face, gently go outward upward. Include the neck region as well, if possible.
5. Massage and Pat: Use your fingertips to gently massage the oil into your skin in an upward and circular motion. The massage facilitates the absorption of the oil and promotes blood circulation.
6. Concentrate on the problem areas: Give those regions a little additional attention during the massage if you have any trouble spots, such as dry patches or places that are prone to fine lines.
7. Allow absorbing: Before continuing with the next step in your skincare process, give the Rose D Mai oil a few minutes to properly seep into your skin. By doing this, the oil will have enough time to deliver its nutritious properties.
8. Seal with Moisturizer: You might decide to follow up with a light moisturizer to lock in the benefits of the face oil, depending on your skin type and preferences. If your skin is really dry, this step will be especially helpful.
9. Sunscreen for Morning Routine: Apply broad-spectrum sunscreen after using the Rose D Mai face oil in the morning to shield your skin from UV radiation.
10. Reap and Rewards: Over time, regular use of the face oil can help to enhance the overall tone, texture, and shine of your skin. The oil's nourishing qualities can offer vitamins, antioxidants, and moisture for healthy and radiant skin.
Impressions
You might wish to try the oil as soon as you see the name of it. The serum gains a wonderful sense of luxury from the Rose D my, which is full of mystery.
The oil immediately absorbs into the skin after application and has no greasy film behind it. Your moisture levels are restored by the Alexis delicate rose smell, giving you a radiant, healthy appearance.
Use this item in conjunction with any foundation or moisturizer; you will adore it. This serum is suggested for those with sensitive, dehydrated skin types who want more comfort during the day.
1. Packaging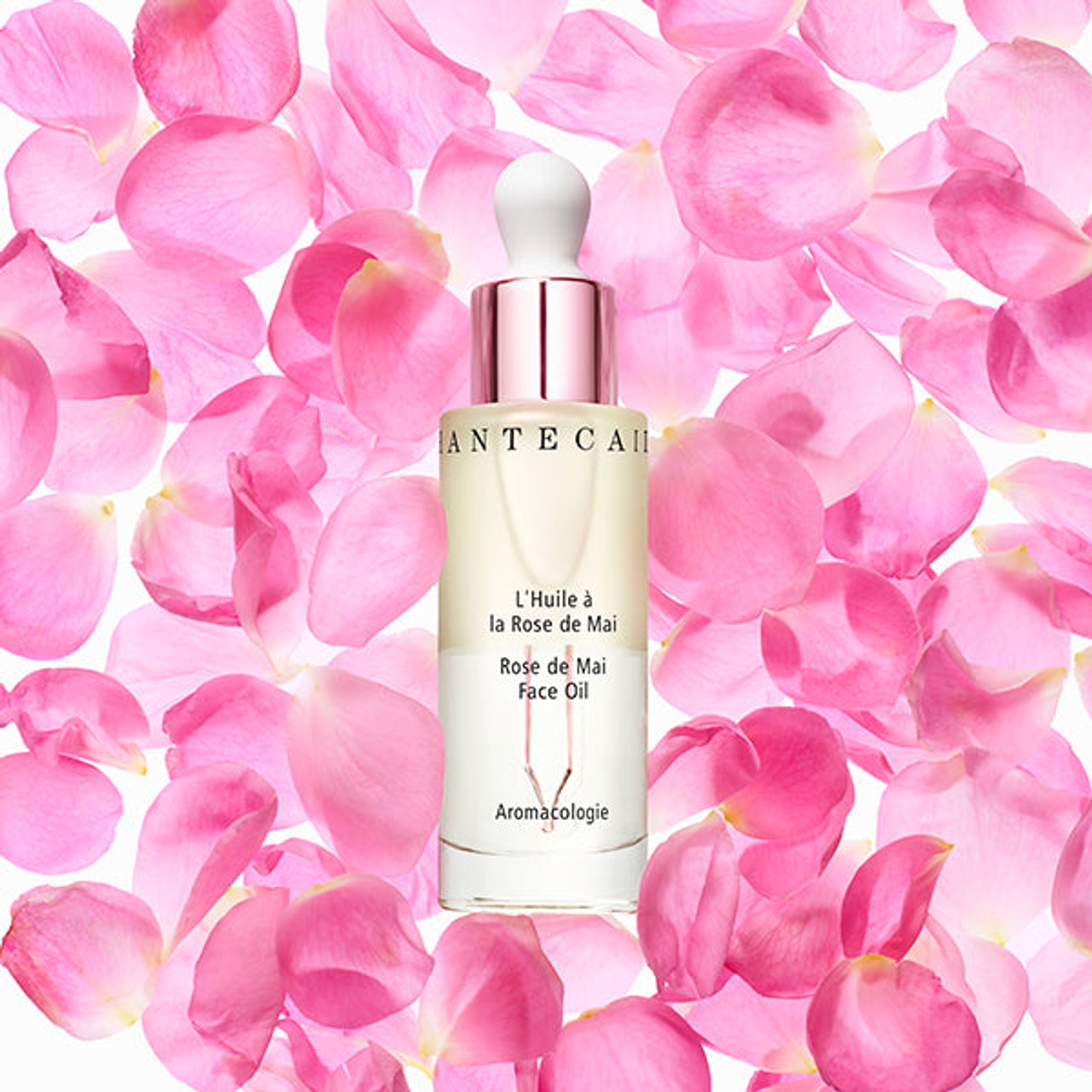 They come in stylish glass bottles that are pleasing to the eye. These bottles may be elegantly crafted, possibly with a frosted finish, elaborate designs, or a basic style that highlights the products of purity. A dropper dispenser includes many face oils, including Rose De Mai oils.
By limiting air exposure, this style of packaging not only makes it easier to dispense the proper amount of product and keeps the oil fresh and effective longer.
Rose De Mai face oil packaging chooses basic labeling to allow the product itself to shine. A box or outer sleeve may be included as additional protective packaging for high-quality face oils like Rose De Mai oil.
2. Effectiveness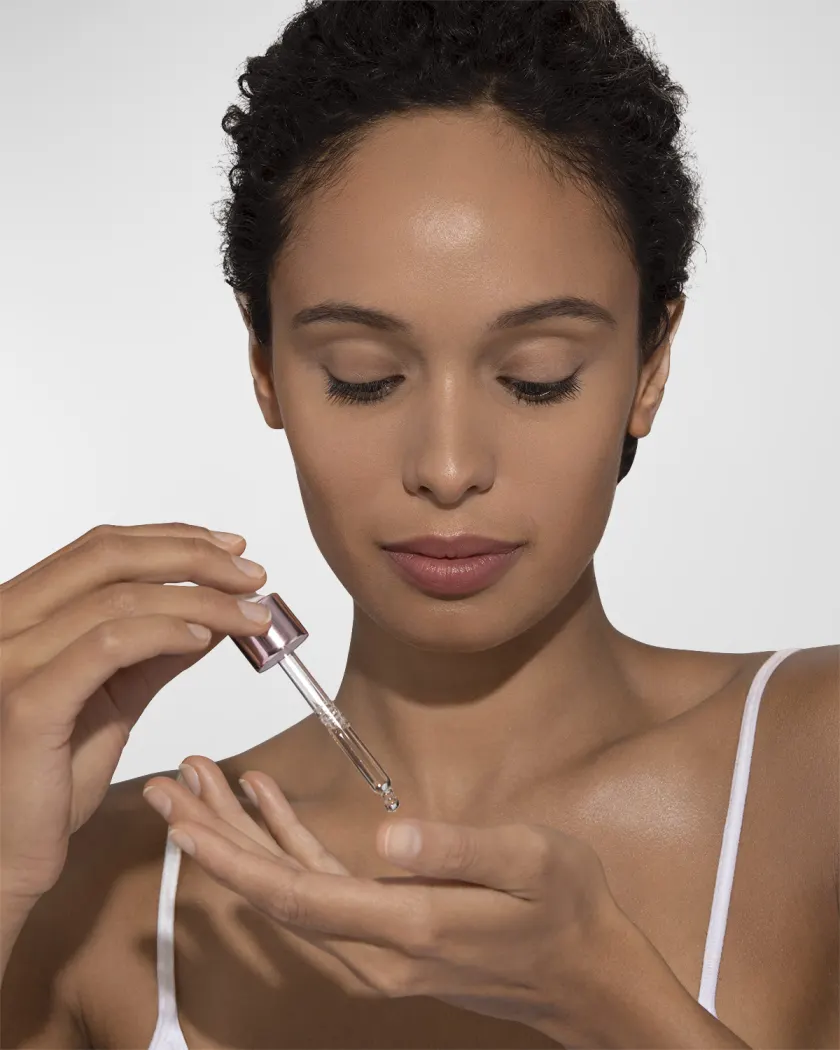 Your skin will continue to thrive despite the excruciating heat when you use it after spending a little too much time in the sun. Since it is so powerful, the trick is to use a tiny amount. It functions best when combined with a nighttime moisturizer.
It's also fantastic for giving the skin a gorgeous shine before applying makeup. On other days, you could place the slightest drop in your palms and let the lovely smells soothe, relax, and put you to sleep.
3. Luxurious Feeling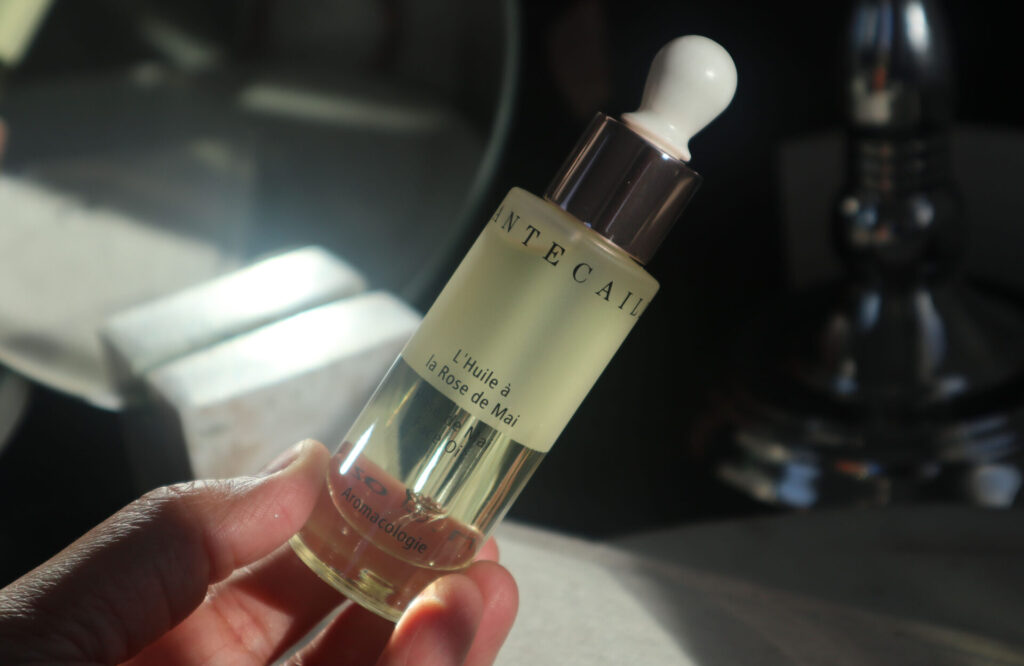 A wealthy and pampering experience may be had by using rose D face oil in your skin care regimen. Remember that every person's skin type is different, so choose the frequency and number of drops that work best for you.
Before incorporating new products into your regimen, always conduct a patch test. If you feel any itchiness or discomfort, stop using the product and talk to a skincare expert.
Conclusion
All in all, Chantecaille's Rose De Mai face oil is a comforting reminder of the powers of simplicity in a world when skincare frequently looks complicated. The brand's meticulous workmanship and its condensed ingredient list produce a product that has transforming effects.
This face oil captures the beauty of nature in a bottle, whether you are looking for hydration, radiance, or a movement of self-care.
We have not only found a skincare treasure in Chantecaille's Rose De Mai face oil, but we have also connected with the brand's principles and the attraction of the Rose.
A product like this begs you to slow down, treat yourself, and appreciate the best luxury in your skincare routine.
Frequently Asked Questions
Can All Skin Types Use Rose De Mai Face Oil?
All skin types, including dry, normal, combination, and even sensitive skin, can use Rose De Mai face oil. But before using it on your face, like with any skin care product, it is advised to do a patch test to ensure there won't be any negative responses.
How Frequently Should I Apply Rose De Mai Face Oil?
Your particular skin care needs and preferences will determine how frequently you use a product. Many individuals use face oils once or twice daily as part of their regimen. Start only once each day and watch how your skin reacts. If necessary, you can change the frequency.
Is It Safe to Use Rose De Mai Face Oil when Pregnant?
It is prudent to get medical advice before using any skin care products, including Rose De Mai face oil, while pregnant as a precaution. Some people might want to avoid specific essential oils and plant extracts during this period.