We all love a flawless makeup look, but did you know that applying sunscreen underneath can make a world of difference? Protecting your skin from the sun's harmful rays is a must, even when you have applied makeup. But finding the best sunscreen for your face under makeup can be a bit of a challenge.
Worry not because we've got you covered. In this blog post, we'll walk you through a carefully curated list of sunscreens that not only shield your skin from UV damage but also create a smooth and radiant base for your makeup.
Whether you are a beauty enthusiast with professional makeup experience or just starting your beauty journey, these sunscreens will be your secret weapon for a stunning and well-protected complexion.
So let's dive into the world of the best 15 sunscreens that are your makeup's best friend!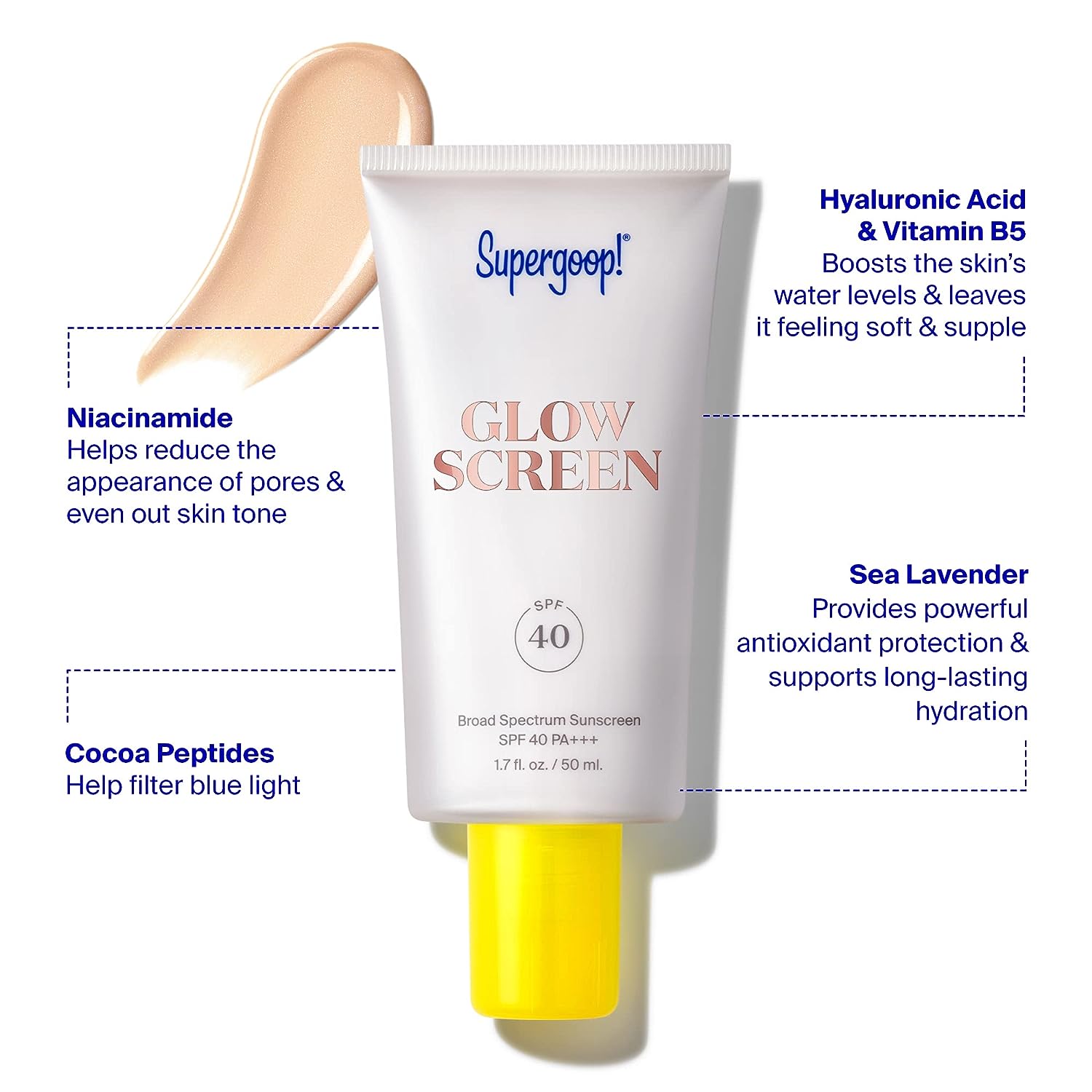 Say hello to Supergoop! Glowscreen is the ultimate solution that does more than protect your skin. Packed with a range of benefits, this remarkable product boasts broad-spectrum SPF 40 coverage along with blue light defense, making it your all-in-one superhero against environmental triggers. But that's not all Supergoop! Glowscreen takes your beauty routine to the next level. It effortlessly transitions into a primer, crafting the dewy canvas for your makeup. This means you can say goodbye to dull skin and welcome a radiant glow that complements your makeup beautifully.
For those on the move, this product serves as your go-to companion as it features sun protection along with protecting your skin from the blue rays that are emitted from the screens. It creates a perfect base for your makeup. It is packed with the goodness of sea lavender, a natural oxidant, which enhances this sunscreen's protective abilities.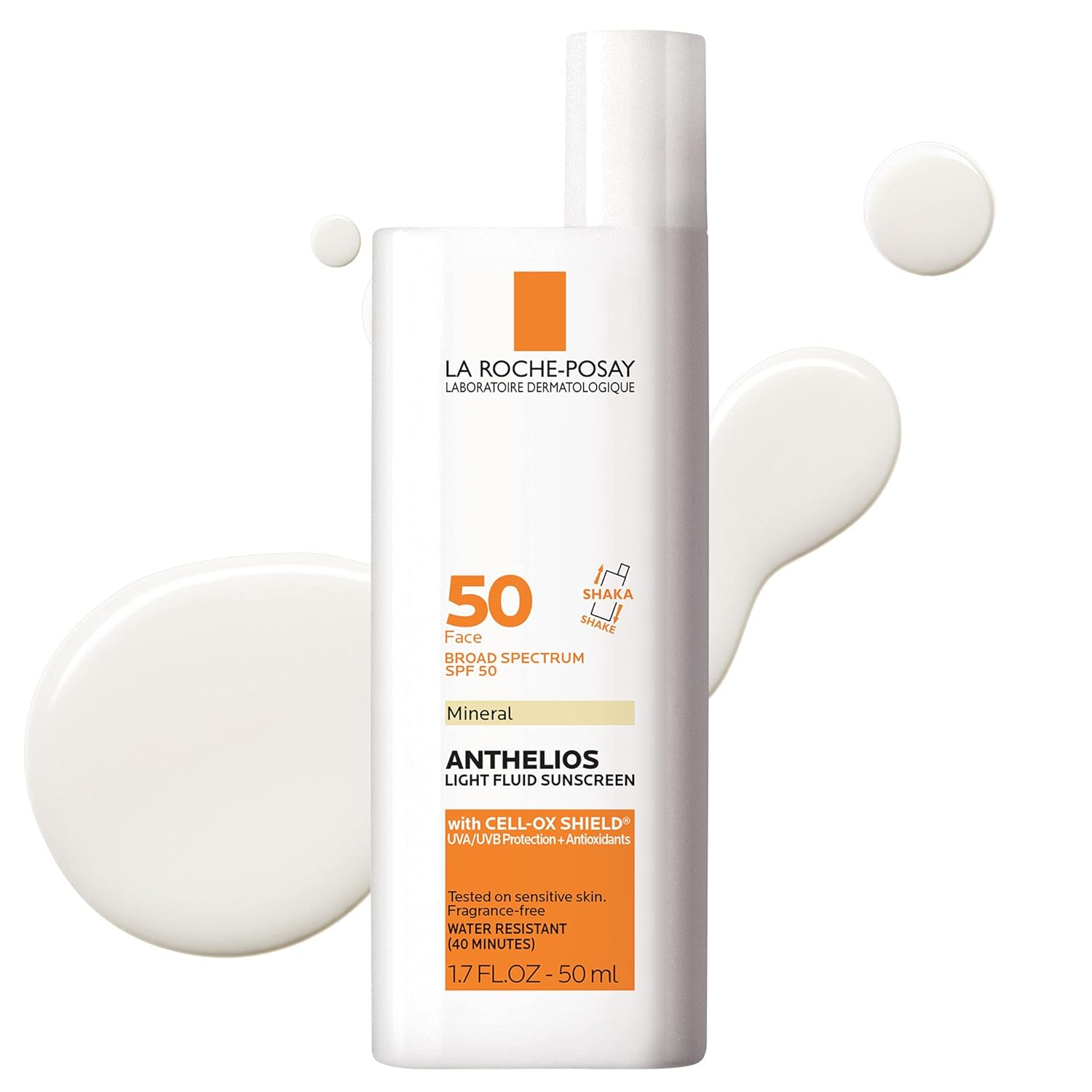 Accept sun protection like never before with this 100% mineral sunscreen. Powered by zinc oxide and titanium oxide, this unique formula works as a fail-proof barrier against both UVA and UVB rays. Experience the added benefits of antioxidants that shield your skin against free radicals, maintaining your skin's natural radiance. Designed with your skin's comfort in mind, this unscented sunscreen minimizes any potential irritations. Its quick absorption and non-greasy nature make it ideal for applying under your makeup before stepping out in the sun.
Bid farewell to white vast concerns and greasy residues. This sunscreen is your ally, crafted for sensitive skin and free from oxybenzone, a common chemical in sunscreens.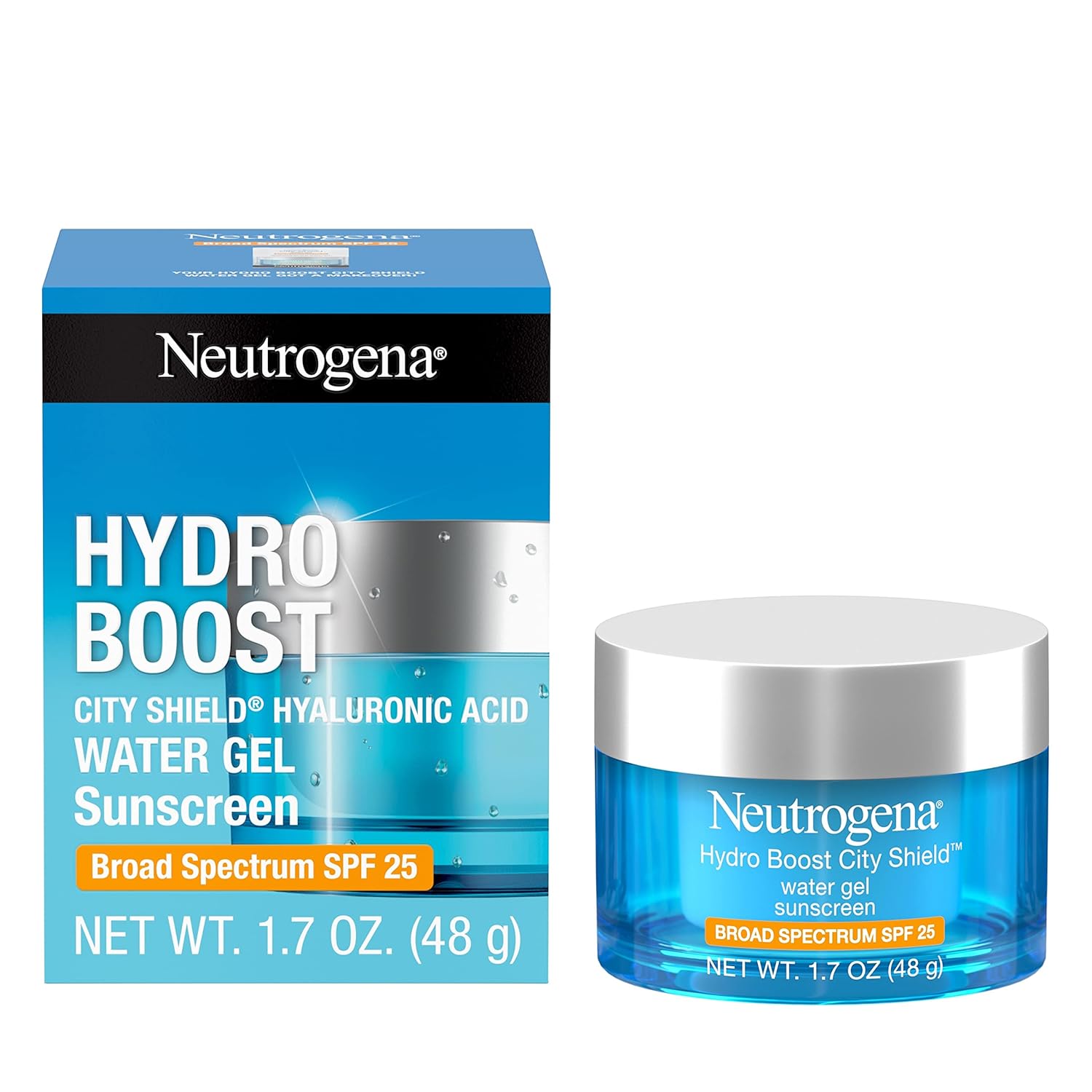 Elevate your skincare routine with this lightweight facial sunscreen featuring SPF 25 and a nourishing hint of hyaluronic acid. This dynamic duo not only shields your skin from the sun but also ensures it is replenished and hydrated. This versatile water gel adapts to all skin types, offering a travel-friendly formulation to suit your lifestyle. Wear it solo for a refreshed look or as a primer under your makeup for a flawless finish.
Enjoy the benefits of an oil-free, alcohol-free, non-comedogenic formula that promotes skin health and balance. It serves both as a moisturizer and sunscreen, making it a perfect option for those stepping out in the sun frequently.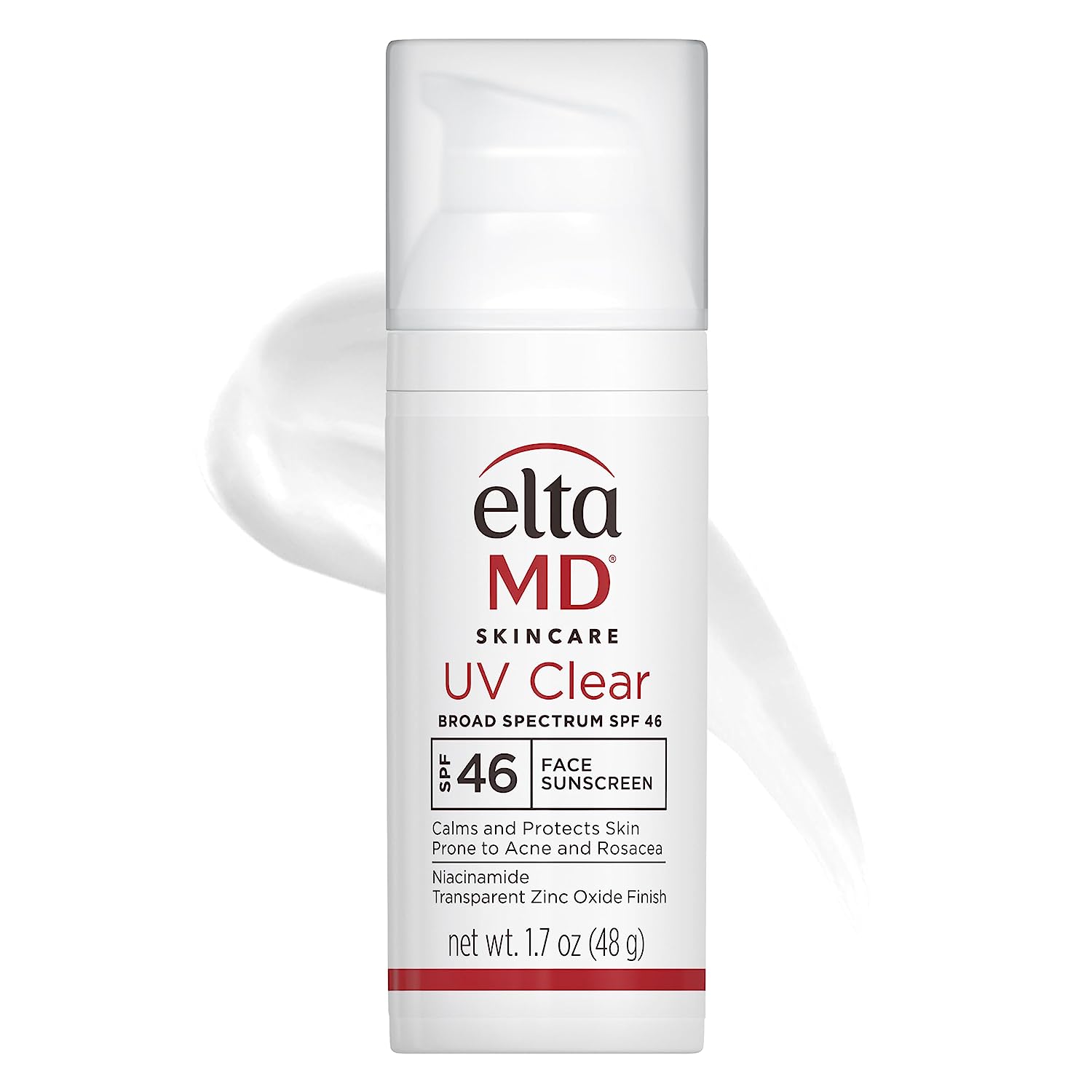 Take your skincare routine to the next level with this dermatologist-trusted sunscreen, tailor-made for sensitive and acne-prone skin. This feature makes it ideal for application under makeup to avoid any irritation and burning sensations. Boasting SPF 46, this powerhouse shields your skin from harmful UVB and UVA rays while keeping it calm and serene.
Experience a non-greasy, lightweight formula that refuses to clog pores or burden your skin. This prevents a bulky feel on your skin post-application of makeup and promotes a radiant complexion that's free from irritation. This fragrance-free gem is all set to revolutionize your skincare routine as it works as a soothing agent for your delicate skin.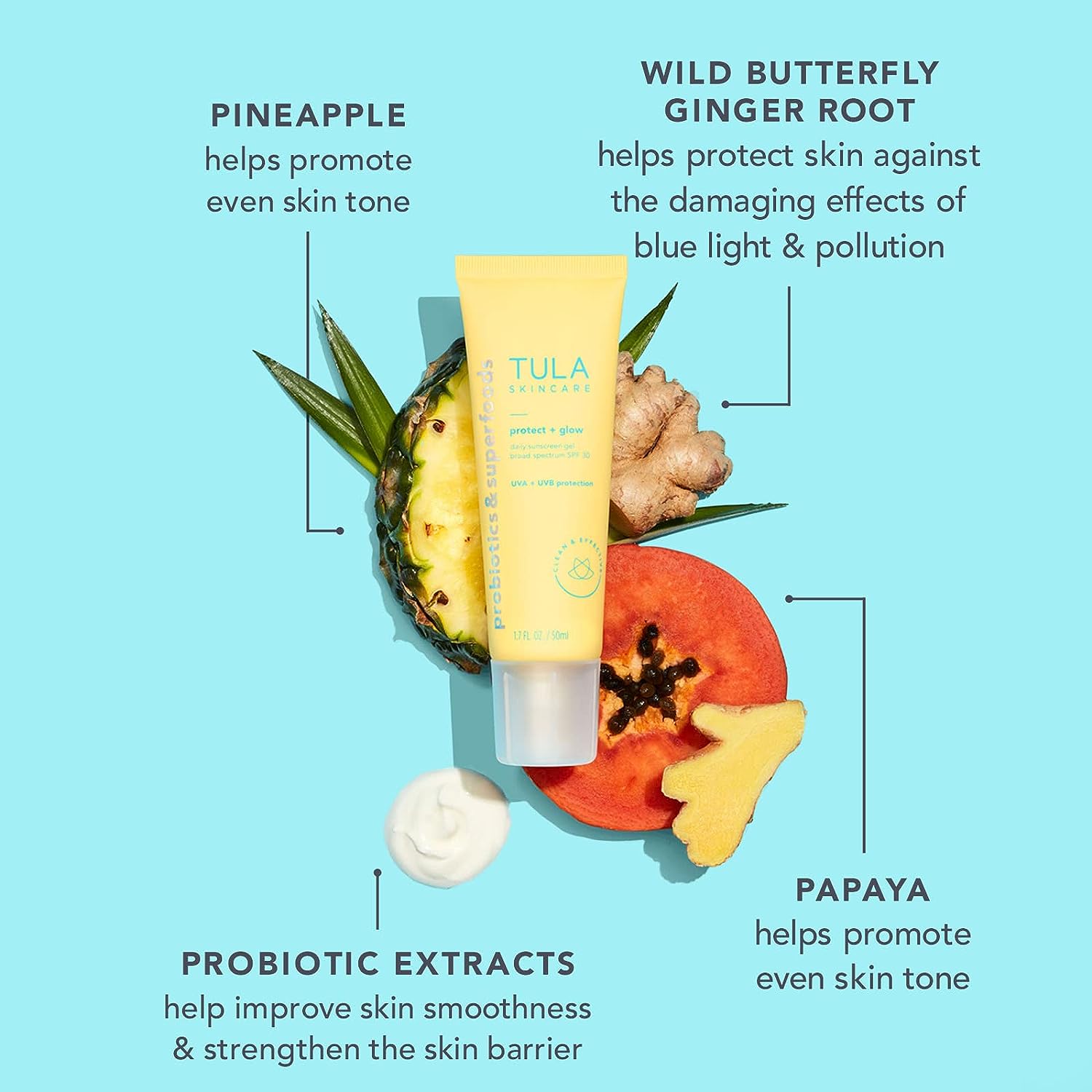 Introducing your skin's new best friend- a sunscreen that's got you covered in more ways than one. With broad-spectrum SPF 30, its your defense against the sun, pollution, and exposure to blue light due to increased screen times. Experience a lightweight, non-greasy formula that doesn't stop at protection. Its your secret weapon for a dewy, radiant finish that leaves no white cast.
Whether you are a makeup lover or a minimalist, this sunscreen plays well in all styles. It is the ultimate companion that promises sun protection along with offering a luminous glow. Its time to embrace sun-kissed skin and the well-being that you and your skin truly deserve!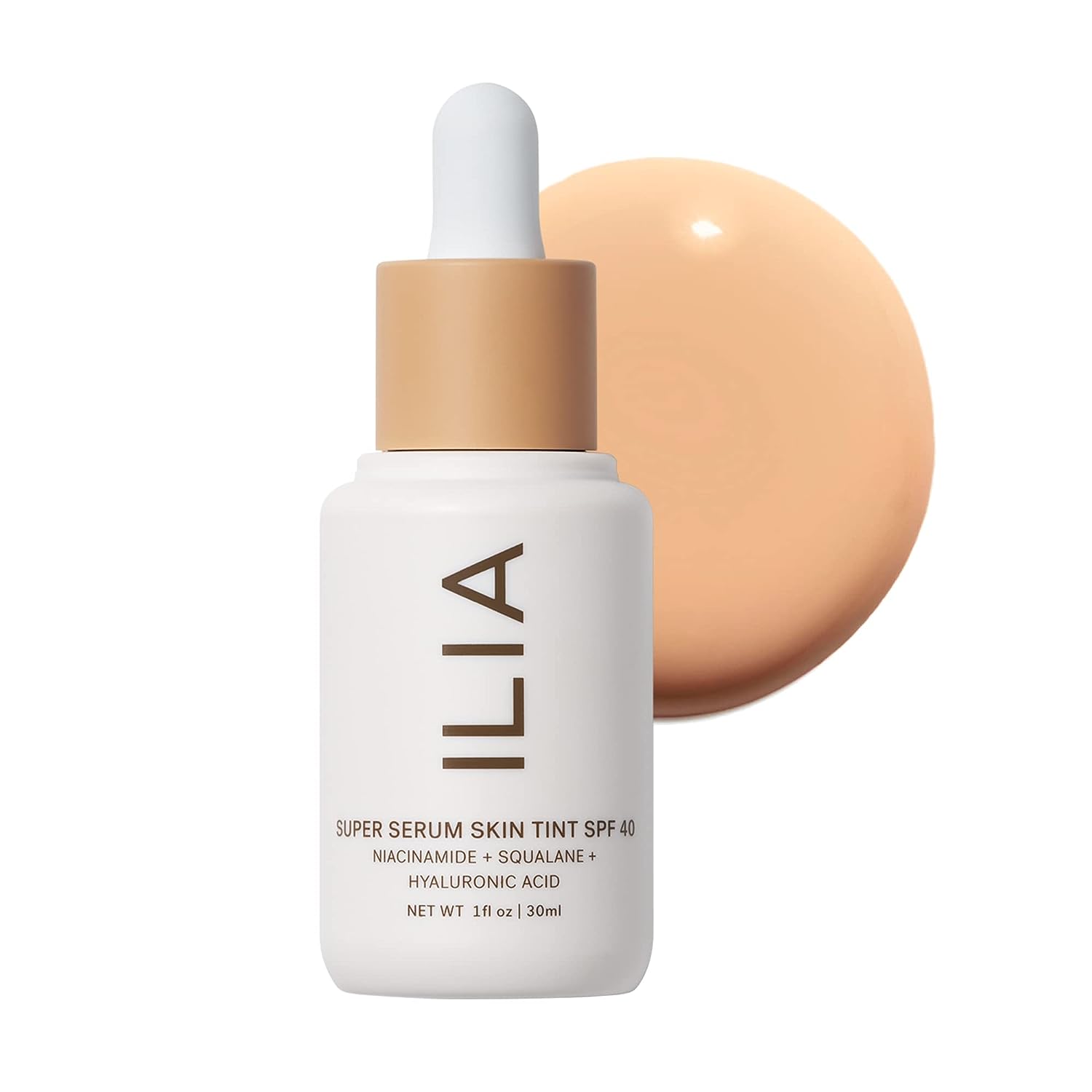 Experience the magic of ILIA's Super Serum Skin Tint with SPF 40. It is a beauty must-have that effortlessly combines light coverage, skincare goodness, and powerful skin protection. Achieve that dewy look while shielding your skin from the sun's harmful effects. Unlock the secrets to smoother skin texture and an even tone with the help of niacinamide. Hyaluronic acid helps in providing deep hydration and plumping your skin for a radiant glow that lasts all day.
With its impressive features, this serum is not only vegan, cruelty-free, and dermatologically tested but also free from silicones, fragrances, and oils. It is your go-to for a lightweight, natural finish that suits every skin type, even sensitive ones. Its not just makeup, its a skincare hero!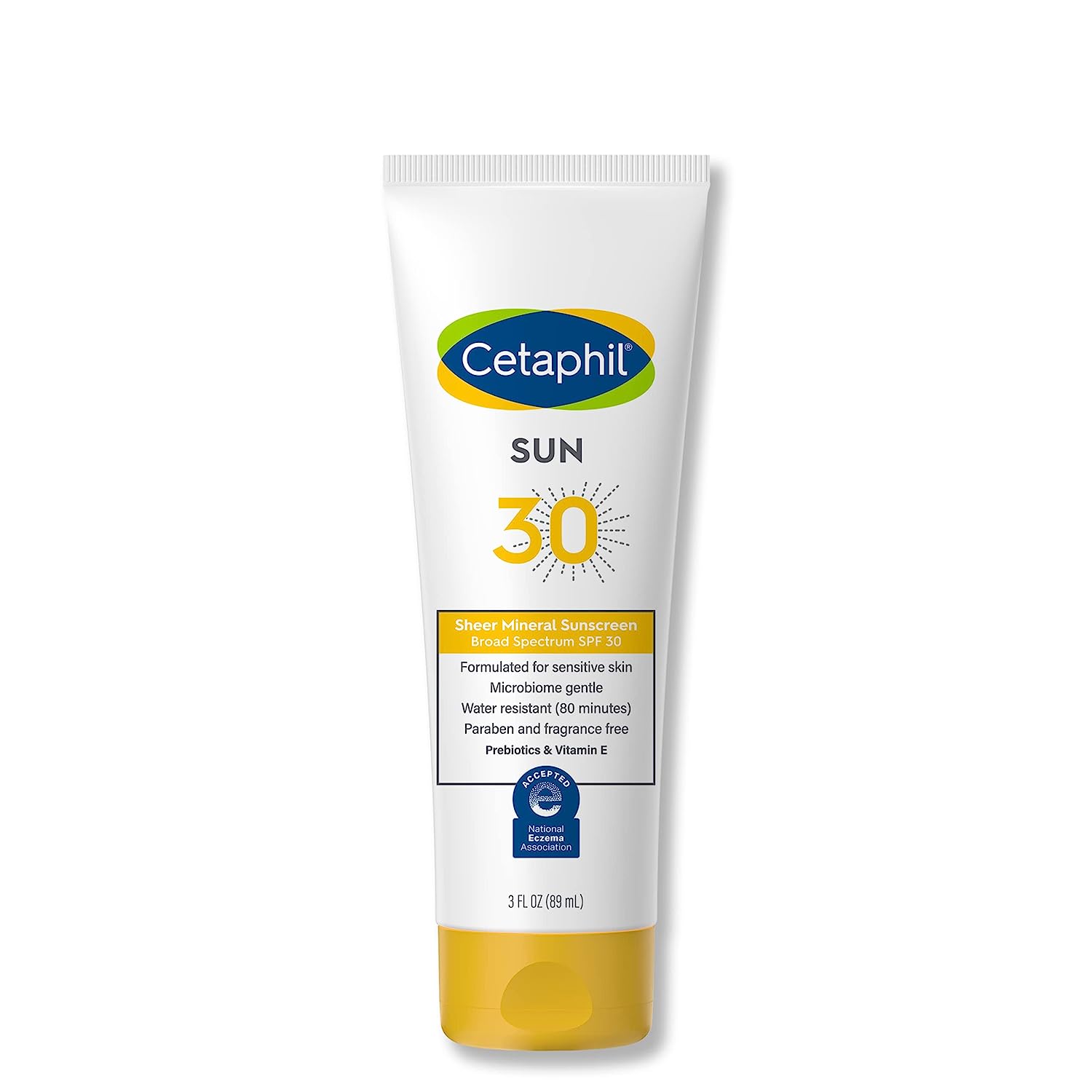 Daily SPF application is vital, but its no secret that it can strain your wallet. Enter this budget-friendly gem- a 100% mineral sunscreen that not only shields your skin but also goes easy on your pocket. Rest assured, your skin's health and protection remain uncompromised. Sensitivity concerns? Worry not, as this sunscreen features an unscented formula which makes it a safer option for delicate skin types.
While it might not boast the featherweight feel, it is still an amazing option for sun protection. It is enriched with prebiotics and Vitamin E to shield your skin against environmental stressors. It is water resistant and is packed with active ingredients like titanium dioxide and zinc oxide. Get ready to enjoy affordable sun protection that your skin will thank you for!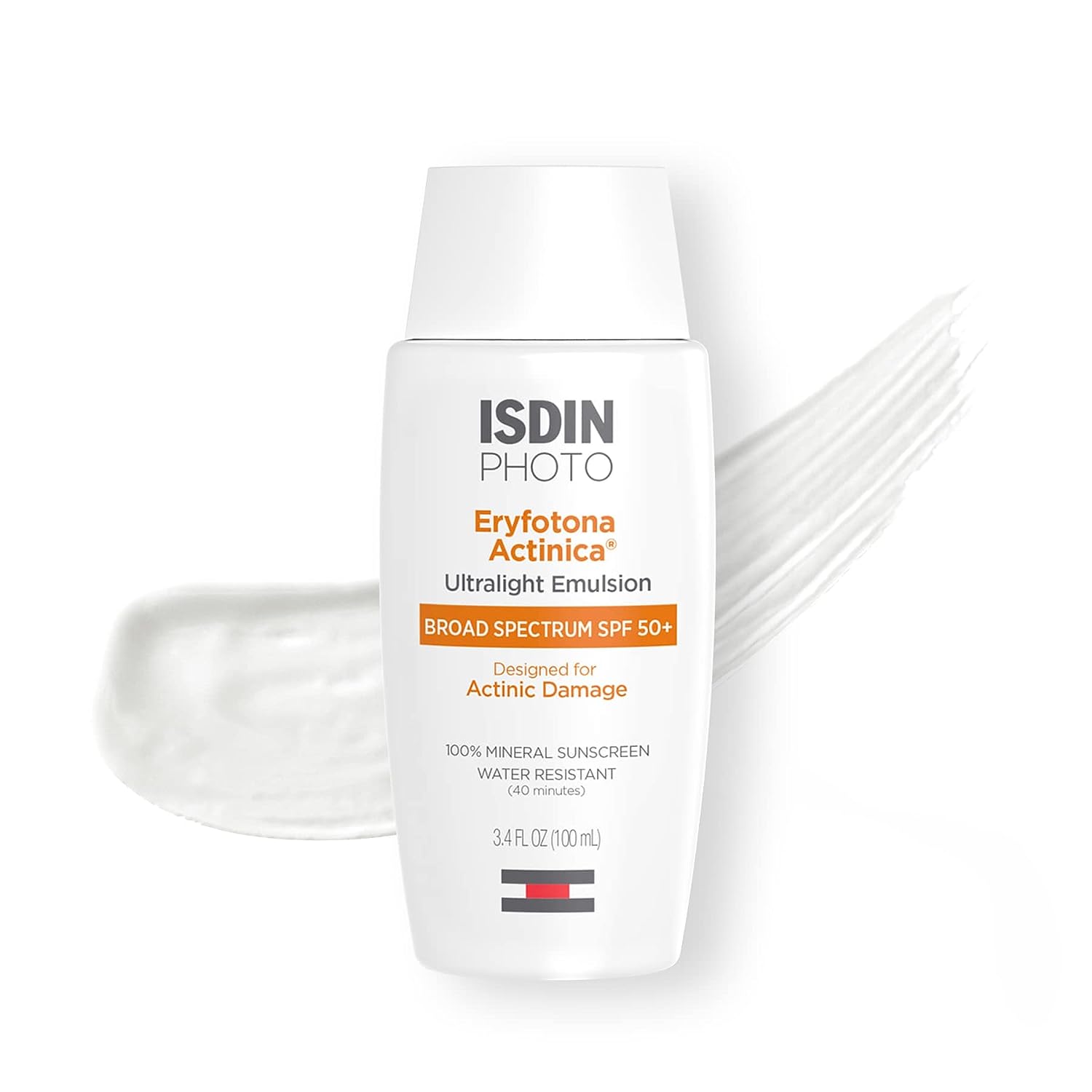 While many mineral sunscreens tend to lean toward a thicker consistency or incorporate tints, this one stands out from the crowd! It boasts a unique quality and presents a formula that glides on smoothly as your favorite lightweight moisturizer. If you are looking for the best sunscreen to use under makeup, this one is surely a winning option. It effortlessly melds with your skin and offers a non-greasy glow which is a blessing for those with dry to normal skin.
Experience the joy of makeup seamlessly by embracing this base. The reapplication is surely a breeze as it is impressively water-resistant. It boasts an SPF of 50 and serves as the perfect solution for everyday sun protection.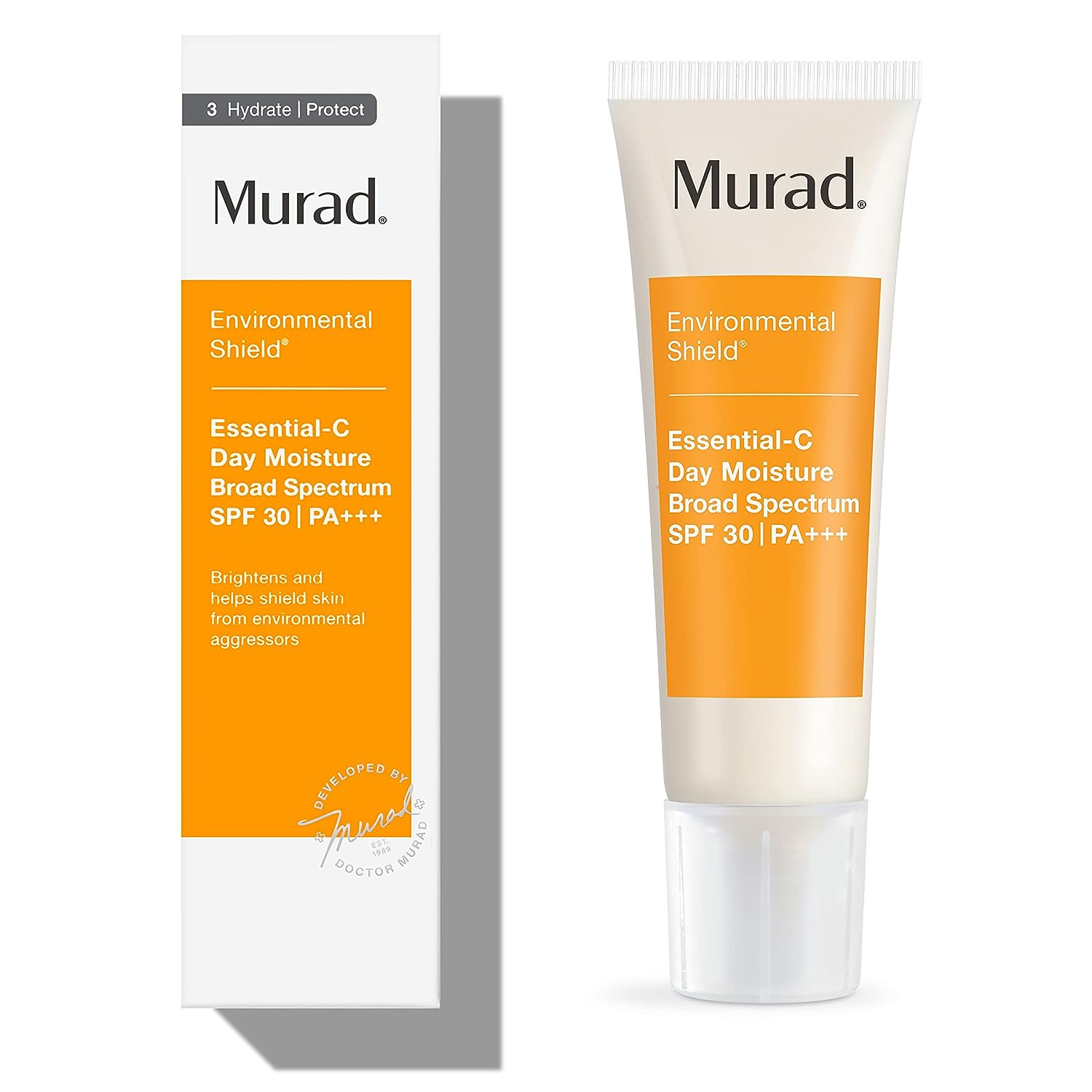 Elevate your skincare routine with this Vitamin C-infused moisturizer boasting SPF 30. It is your ultimate solution for daily sun protection and a radiant complexion. It serves as a nourishing pre-makeup base. The lightweight cream texture not only ensures effortless application and absorption but also promotes healthier skin.
This gem effortlessly combines moisturization with sun protection for your skin's overall well-being. It is packed with potent antioxidants that battle environmental triggers, including the dreaded pollution.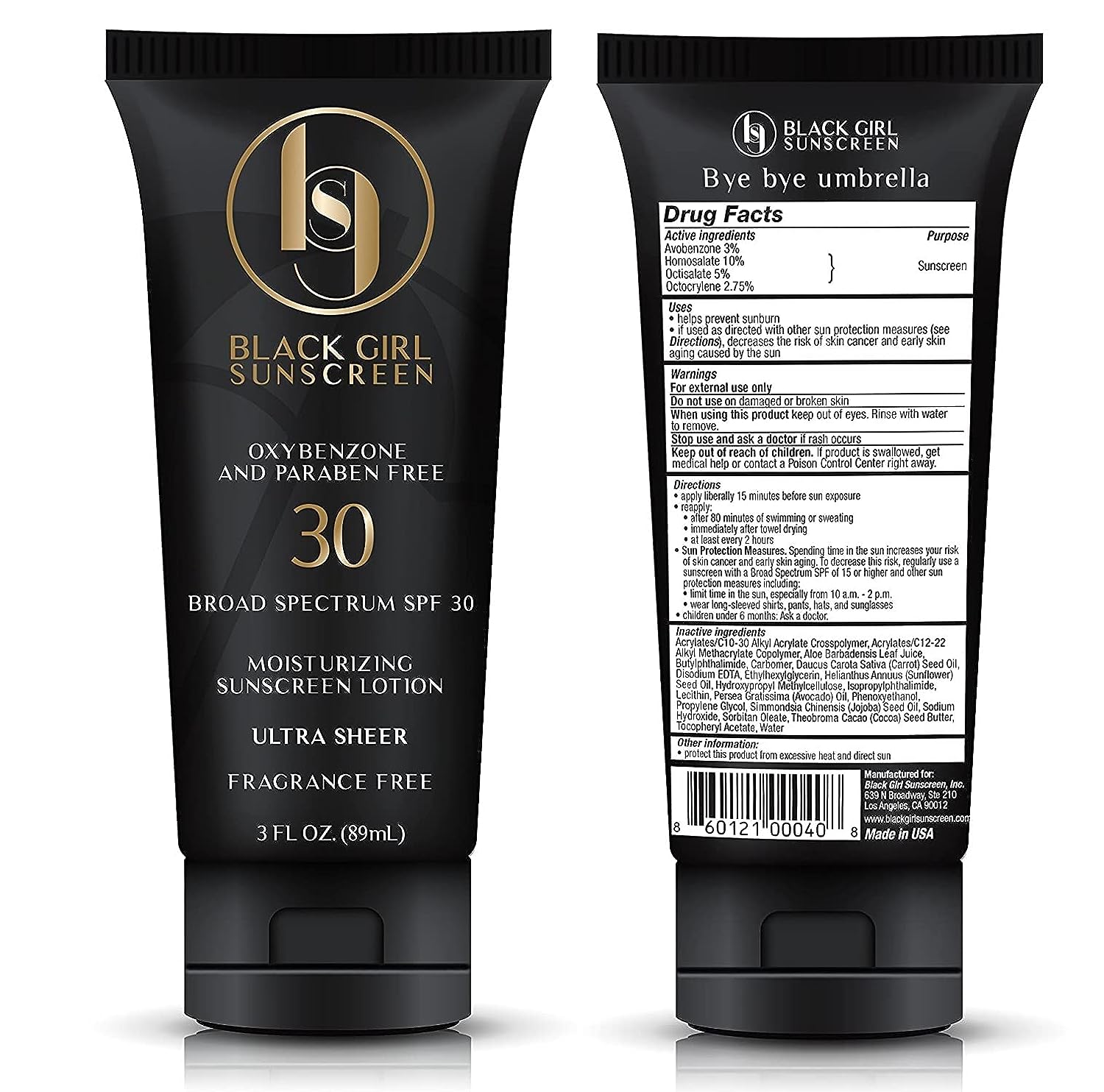 This sunscreen caters specifically to people with darker skin tones. Embrace sun protection that truly understands your needs. This unique formula combines SPF 30 sun protection and intensive moisturization. No need for separate steps- this gem takes care of both, simplifying your daily routine.
Experience the freedom of a clear, non-greasy finish that is tailor-made for outdoor adventures and sits beautifully under makeup. Enriched with natural ingredients, this sunscreen showcases a commitment to your skin's well-being. Discover the perfect ally for diverse skin tones that celebrates both beauty and protection.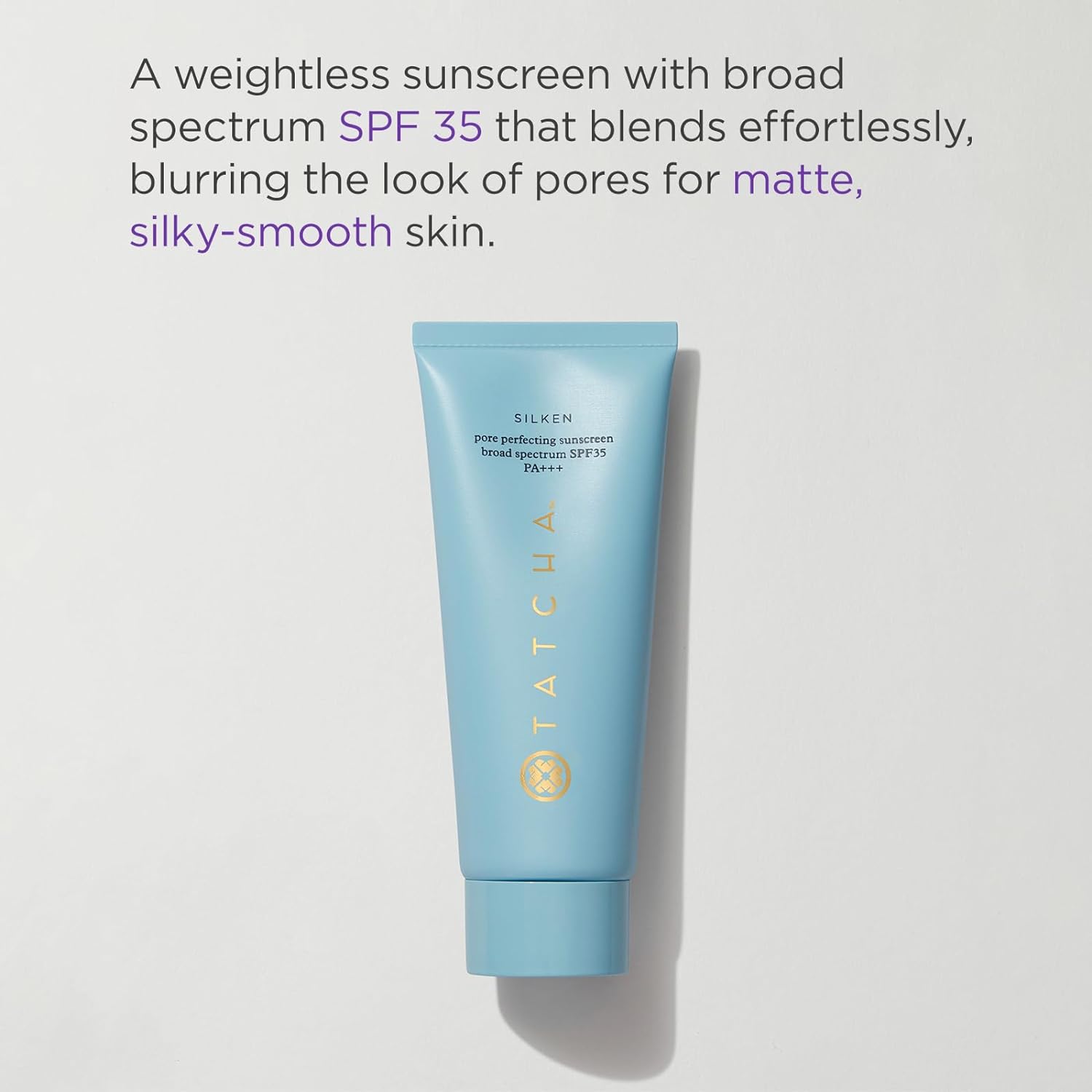 This sunscreen is a lightweight champion designed for the modern explorer. Offering SPF 35, its your trusty companion for effective sun protection. Experience the magic of a formula that effortlessly melds with your skin, giving you a matte, velvety finish that's nothing short of divine. This gem also works to minimize the appearance of pores, leaving you with a complexion that's refined and flawlessly radiant.
Perfect for those who are always on the move, its weightless nature makes application and reapplication a breeze. It ensures that your skin remains shielded against UVA and UVB rays throughout your journeys. Enriched with skin-loving ingredients, this sunscreen is not just protective, its also nourishing!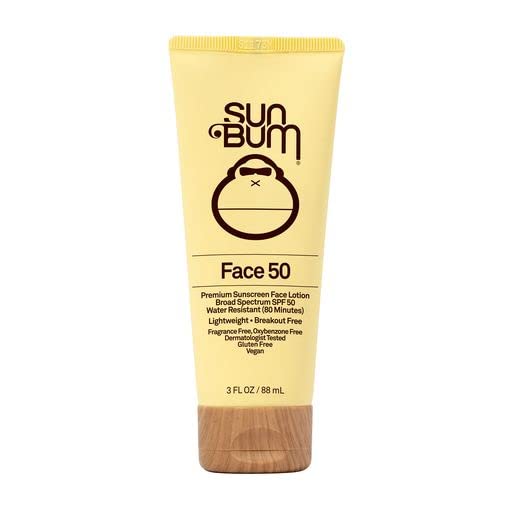 This meticulously crafted lotion is your ultimate sun protection partner. If you are looking for the best sunscreens to apply under makeup, this one's a potential option. It offers top-notch defense against harmful UV rays. It is dermatologically tested and keeps your skin deeply moisturized.
And guess what? Its the perfect daily face sunscreen to blend effortlessly well with your everyday makeup. It is oil-free, water-resistant, and cruelty-free! It is suitable for all skin types. Plus, its easy on the pocket. Its unscented and ensures your day in the sun is safe and delightful.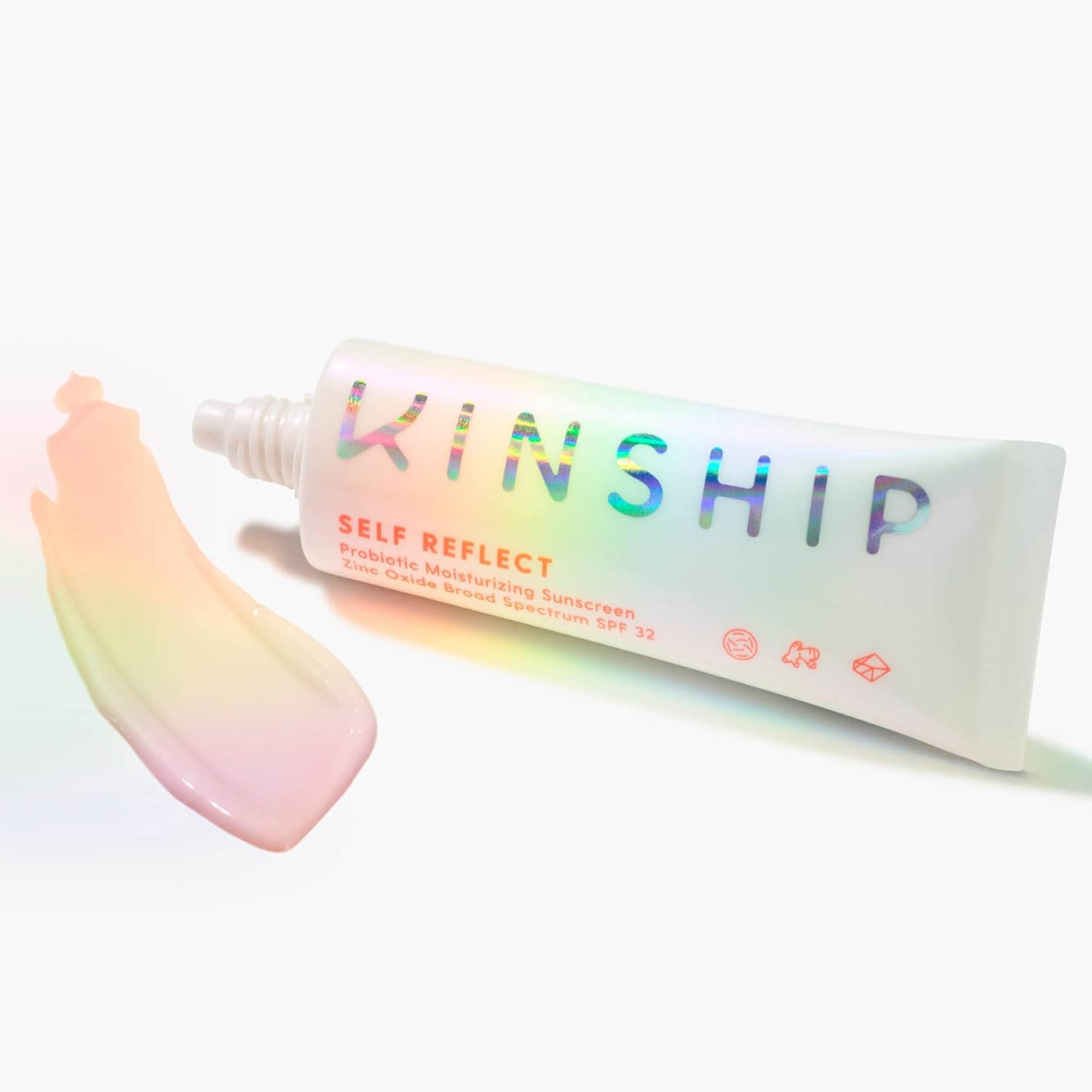 This sunscreen is a game-changer that is here to redefine your SPF experience. It features a creamy texture that effortlessly spreads across your face. But there's more to the story. With a blend of turmeric and probiotics, it takes skin care a step further. Not only does it hydrate, but it also strengthens your skin's barrier.
What sets this formula apart? Its unique pink hue, which brings an overall brightened look to your skin. The magic doesn't stop there. It swiftly absorbs, leaving no white cast behind. Though the finish may vary across different skin tones, it won't budge during your workout for sure. This sunscreen is here to stay, leaving you with a healthy glow that complements your active lifestyle.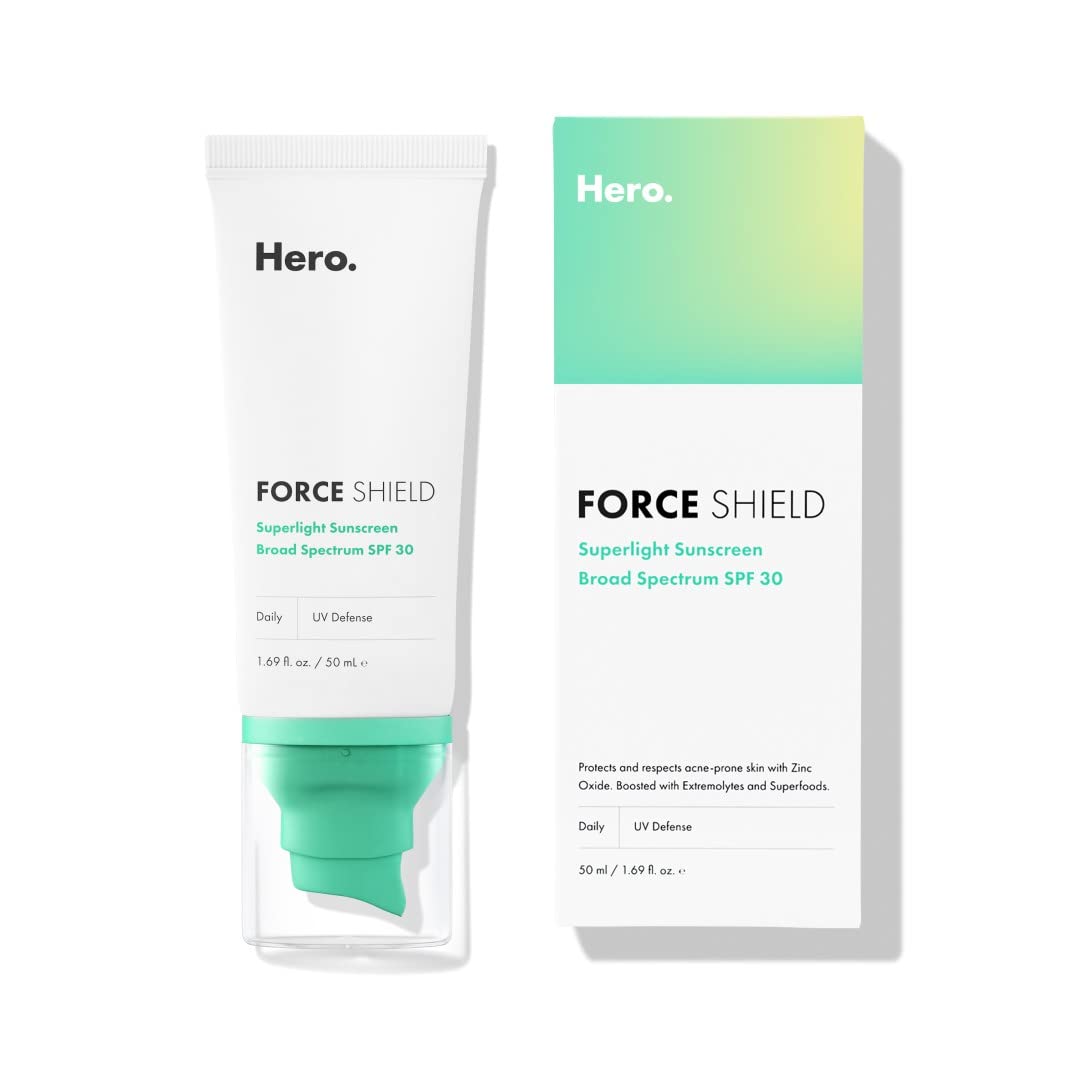 Step into a new era of skincare with a formula that is nothing short of silkiness in a bottle. It practically melts into your skin and creates a weightless sensation while you apply it. It transforms into an amazing makeup primer, ensuring your pores stay clear and breakouts remain at bay. It is unscented and gives you the ultimate comfort.
Reapplication? A breeze, all thanks to its featherlight texture. Your eyes won't be bothered as this formula causes no burning or stinging. This sunscreen boasts a green tint that comes with its own bag of goodness. It balances redness in acne-prone skin, further enhancing the protection along with brightening your complexion. It features SPF 30 protection and has a water-resistant formulation.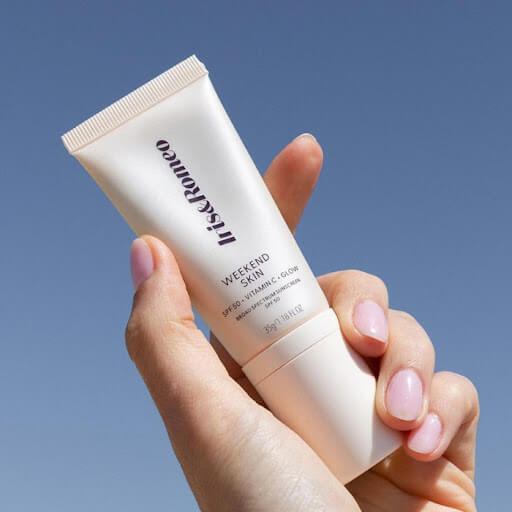 Discover the ultimate skincare superhero- an SPF that goes beyond sun protection. It is infused with Vitamin C and calming niacinamide. It features a universal tint that works its magic across all skin tones. Say goodbye to the heavy feel post-application and experience cloud-like comfort as it merges effortlessly with your makeup too. Don't worry about that pesky white cast at all with this sunscreen.
While its a star performer, those with dry skin might want to add an extra layer of moisturizer underneath to ensure your skin remains supple throughout the day. So, let this SPF be your trusty companion, working tirelessly to give you brighter and smoother-looking skin.
Wrapping It Up
All in all, in a world where sun protection is non-negotiable, finding the best sunscreen for wearing under makeup is a game-changer. We have unveiled the top 15 sunscreens that not only shield your skin from harmful rays but also seamlessly align with your makeup routine.
From lightweight formulas that double as primers to moisturizing wonders that hydrate as they protect, these sunscreens cater to various skin types and preferences. Whether you are looking for a matte finish, a dewy glow, or even a tinted touch, there's a perfect match waiting for you.
With this list of these under-makeup sunscreens, you can confidently step into any day, knowing your skin is both beautiful and taken care of against harmful rays.