Are you hoping to give your home a quick jolt of life and vibrancy? Do you want to decorate to create a strong, unforgettable statement? If so, orange table decorating ideas may give you the motivation you require.
Any regular table may be transformed into a stunning centerpiece that attracts attention and generates conversation by adding an orange shade. It is a color with warm and energizing undertones.
Whether you are getting ready for a festive event, searching for a novel approach to interior design, or just trying to freshen up your area. This article will focus on imaginative approaches to embracing orange warmth while achieving harmony between its vibrant character and the intended mood of your location.
Let's explore the possibility of orange table decor together, from understated touches to adventurous combos.
Ideas to Decorate an Orange Table
There are many inventive ways you may decorate orange tables to improve their visual appeal. Here are some concepts to think about:
1. Color Harmony
Because the tables are orange, you may use complementary hues to achieve a pleasing aesthetic. Accents and blue and green can counteract the warmth of orange and create a striking contrast.
2. Natural Elements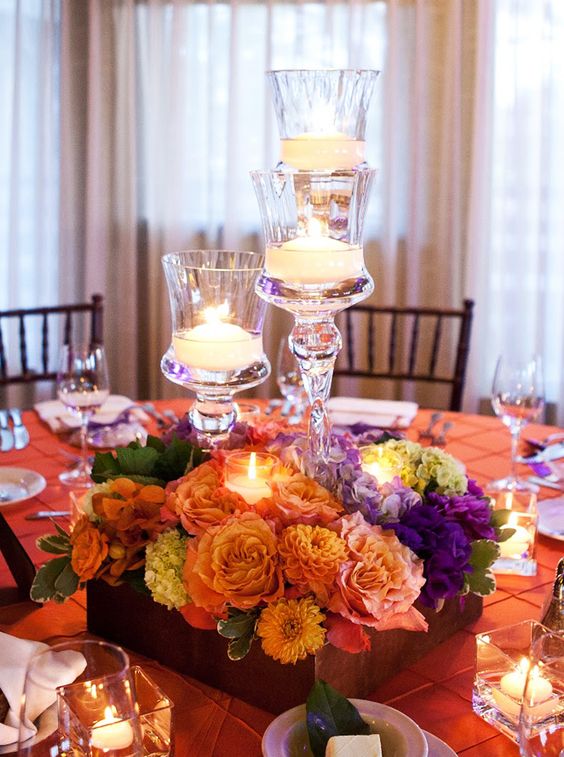 To give the table vitality and freshness, use natural elements like potted plants or flowers. The green leaves and vibrant blossoms can complement the orange color.
3. Texture Play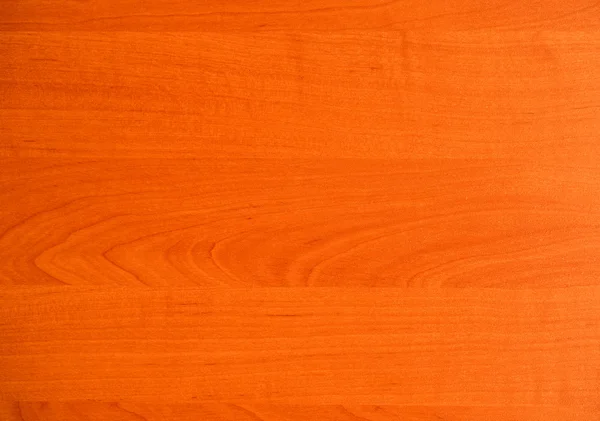 Play with textures by combining several textures to create an eye-catching arrangement. To give depth to the table setting, consider including a texture table runner, white placemats, or ceramic vases.
4. Candles and Lighting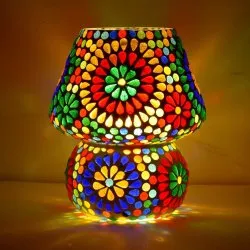 To create a warm atmosphere, scatter candles on the table in various heights and designs. To add a hint of magic, you can also use string lights or fairy lights.
5. Table Ware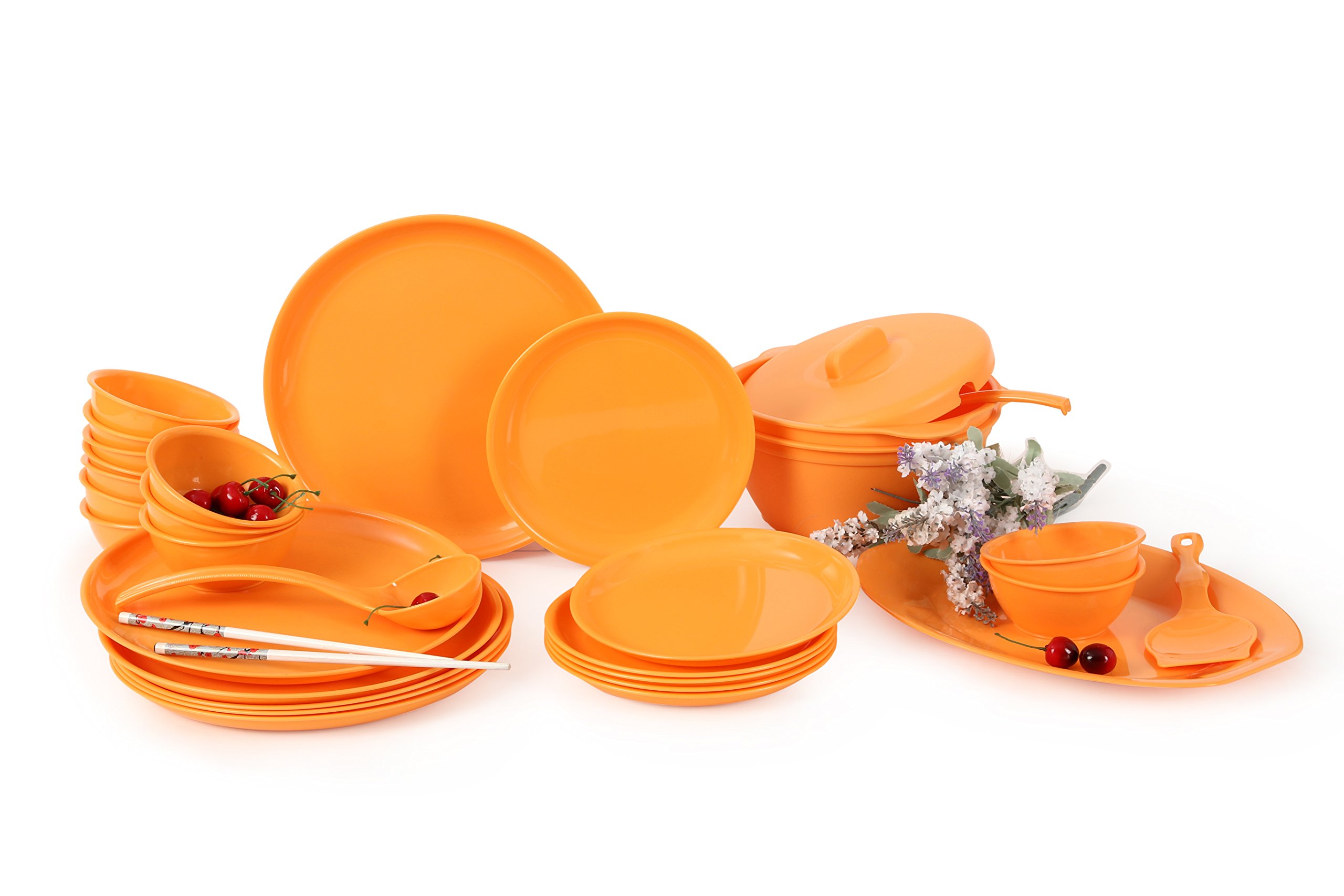 Add dinnerware that goes well with the hue orange. Tones like gold or copper, which are neutral or metallic, can be effective in balancing the table's liveliness.
6. Artwork and Centerpieces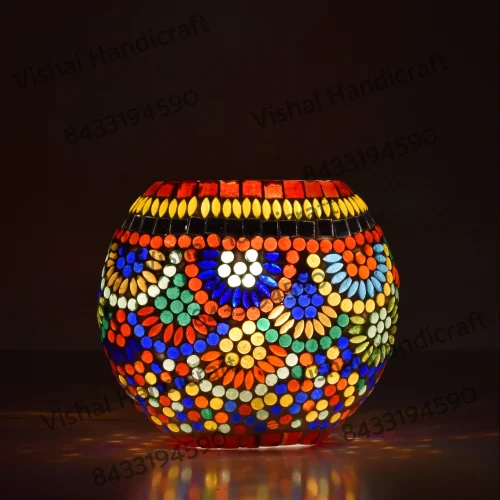 Consider displaying a large piece of art or a visually arresting centerpiece on the table. This could be a sculpture, a vase with dried flowers, or a collection of ornaments.
7. Seasonal Door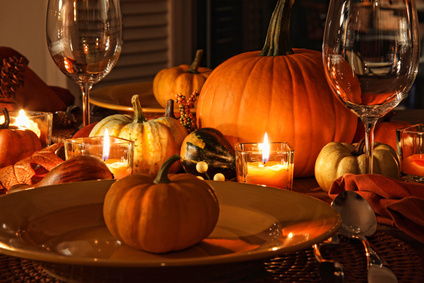 Decorate according to the seasons by changing your decor. For instance, in the fall, you may decorate with pumpkins and leaves, while in the summer, you could use seashells and objects with a beach motif.
8. Books and Magazines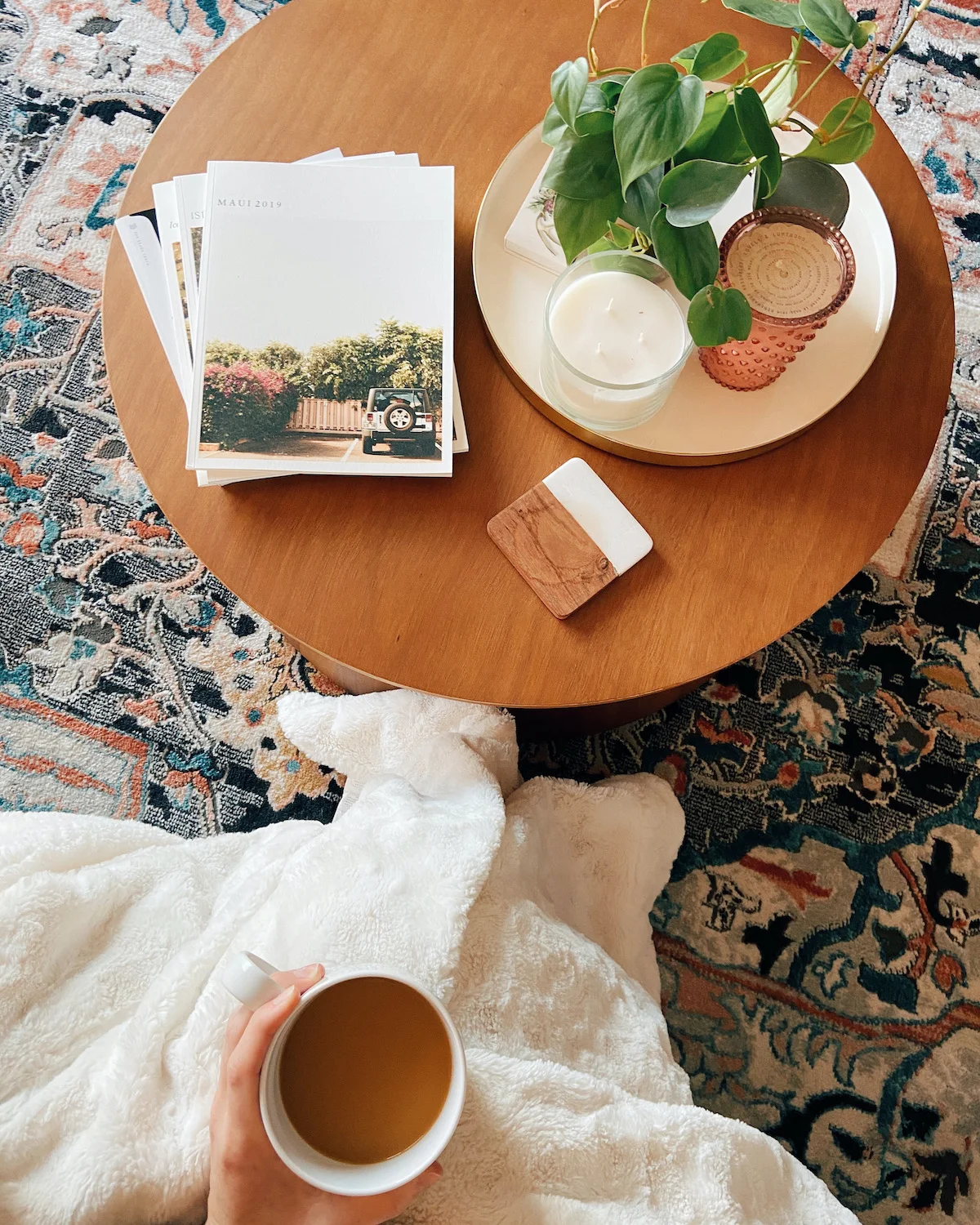 To add a relaxed yet fashionable touch, stack a few vibrant books or magazines on the table. This is a fantastic approach to the conversation.
9. Personal Touches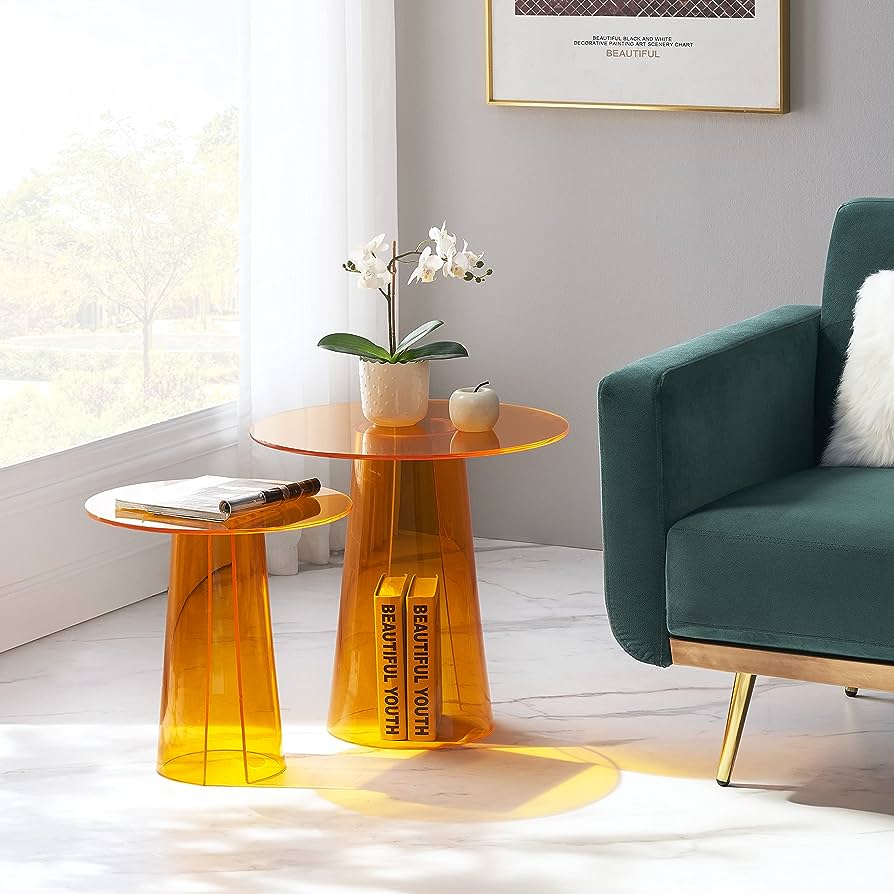 Display sentimental artifacts like family pictures or mementos from travels as personal touches. These things may provide a special and important touch to your design.
10. Minimalist Approach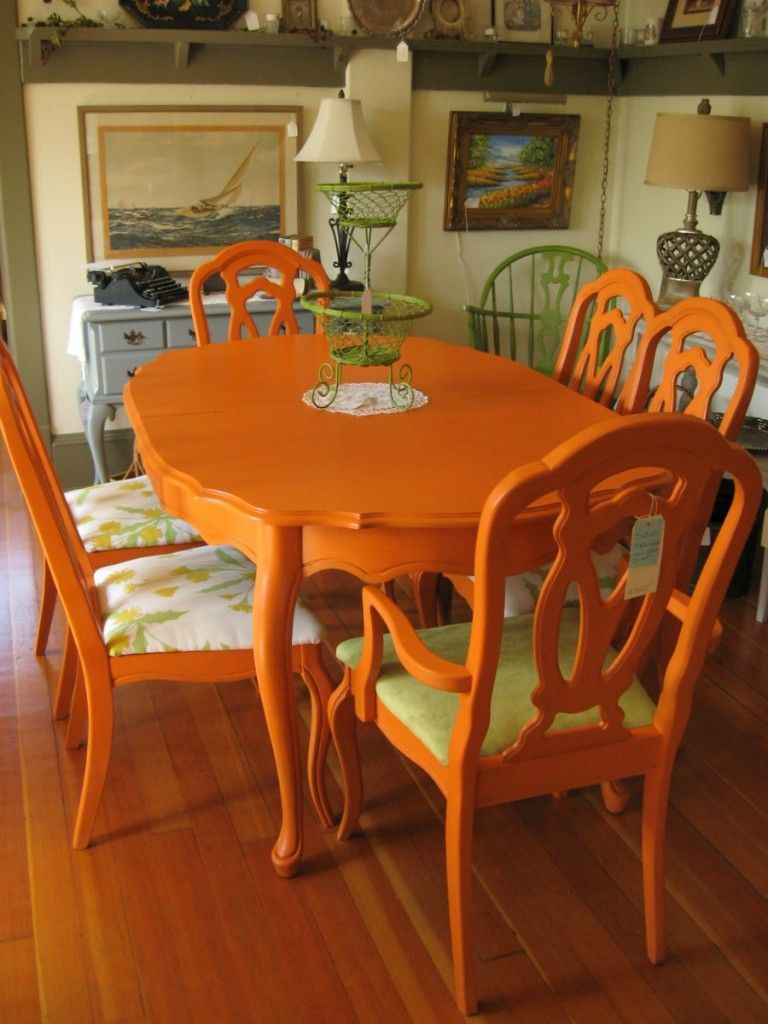 Adapt A minimalist mindset by keeping the design straightforward and uncluttered. Sometimes, you only need a simple sculpture or a vase filled with fresh flowers.
11. Fresh Fruit Display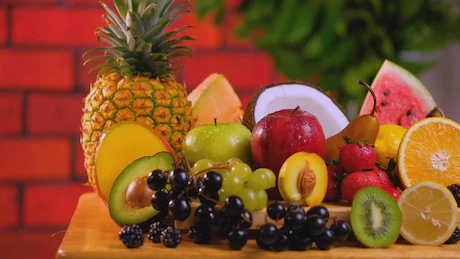 Place a dish on the table with a selection of colorful citrus fruits in it. The natural hues and textures create a vibrant and welcoming centerpiece.
12. Terracotta Accents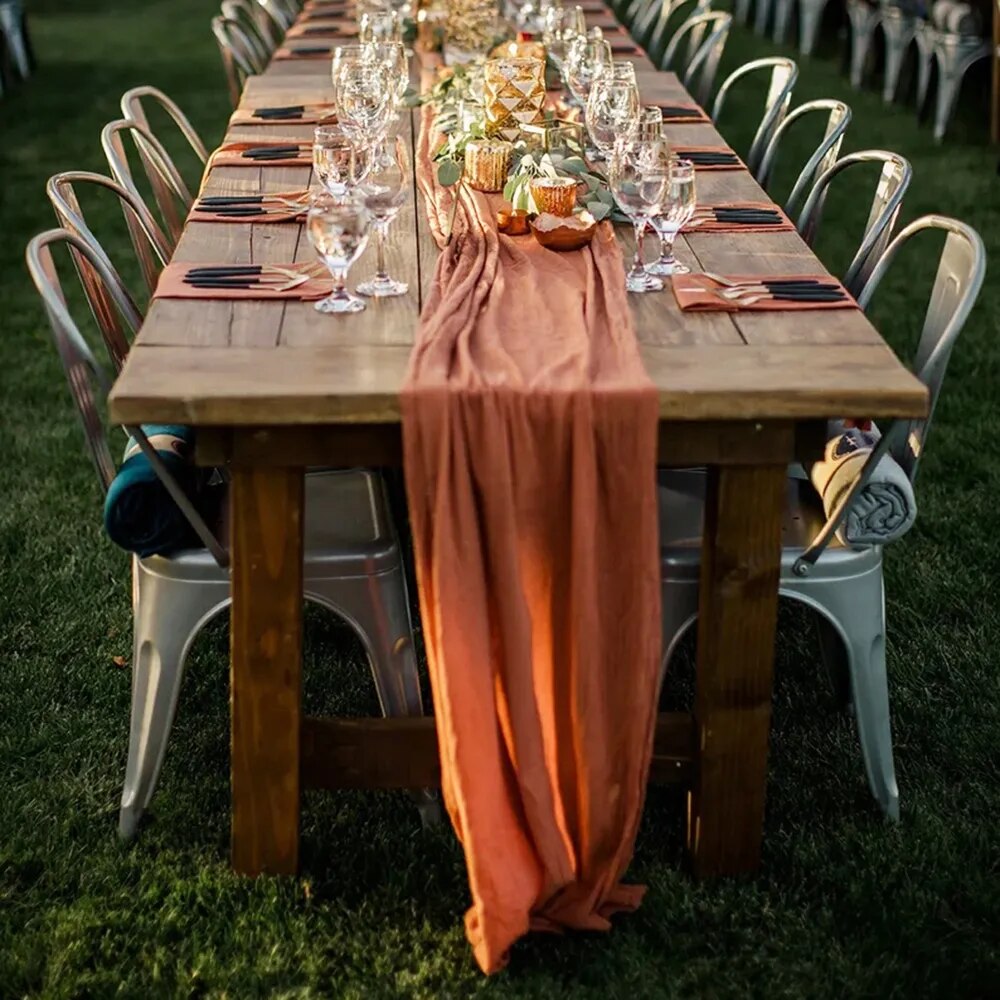 Add terracotta accents to the table by setting green plants in terracotta pots and vases. The terracotta's three tones balance the orange and hint at the outdoors. The effect is rough yet powerful enough that everyone will love it.
13. Nautical Theme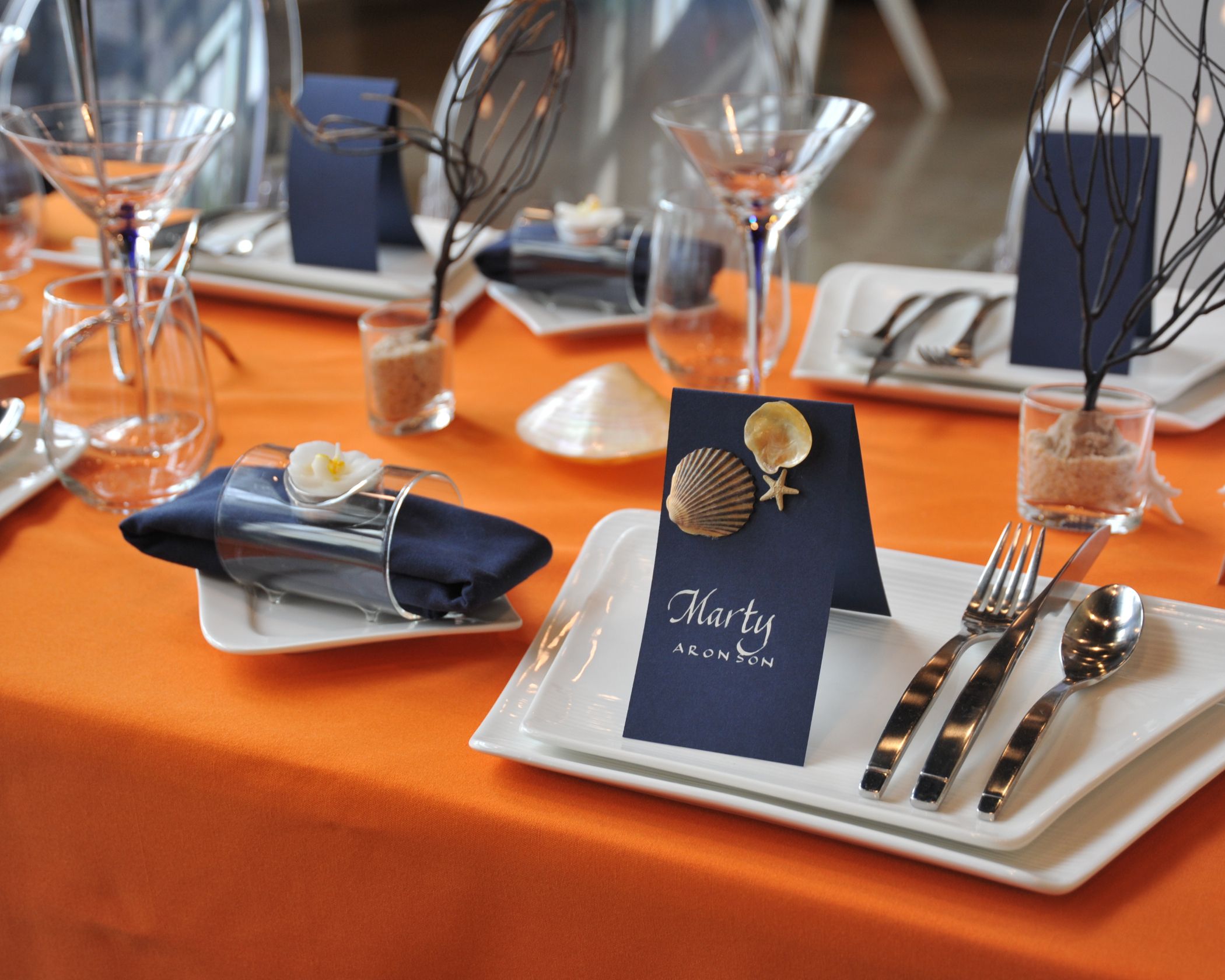 Use orange accents like seashells or coral-inspired decor to create a nautical theme with Navy blue and white tablecloths. The theme will have more soothing vibes, which is aesthetically pleasing.
14. Bohemian Chic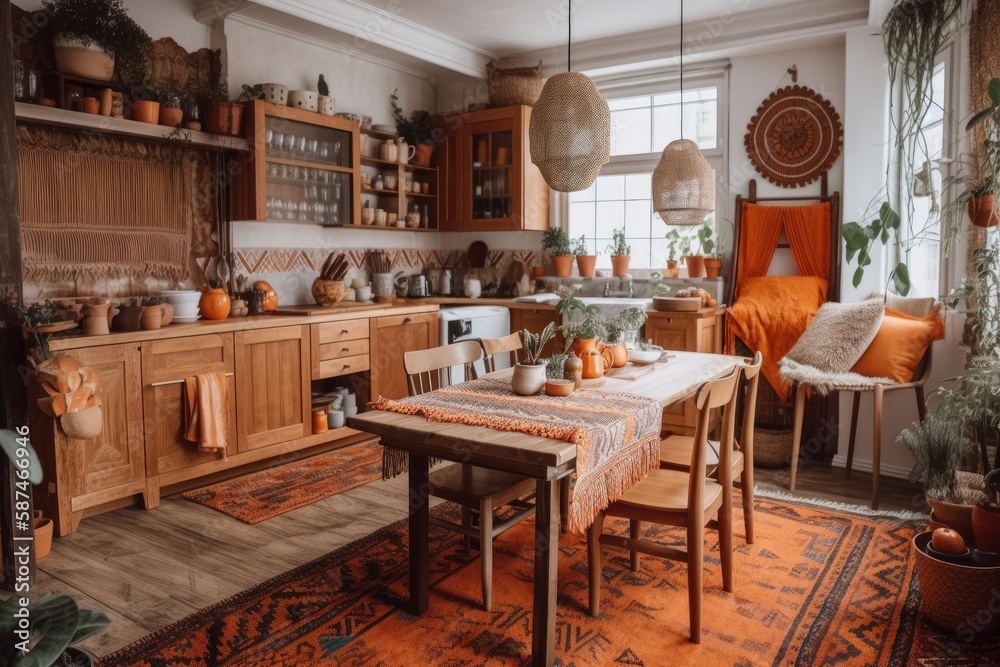 To create a bohemian style that contrasts nicely with the orange, layer the table with patterned fabrics, antique lamps, and vibrant cushions. The blooming colors will glow very well with the bohemian style and will speak more.
15. Gleaming lanterns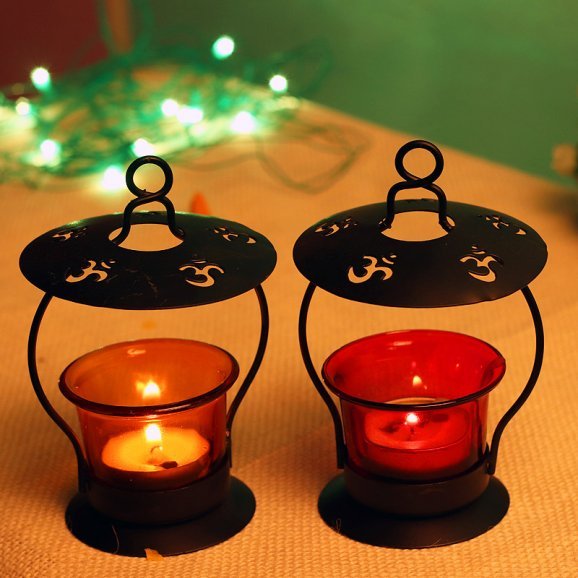 Light up the table with a variety of lanterns in various sizes that are designed in the Moroccan style. Their elaborate patterns will produce mesmerizing effects. The looks of this table decor idea will surely take your breath away.
16. Candlelit Elegance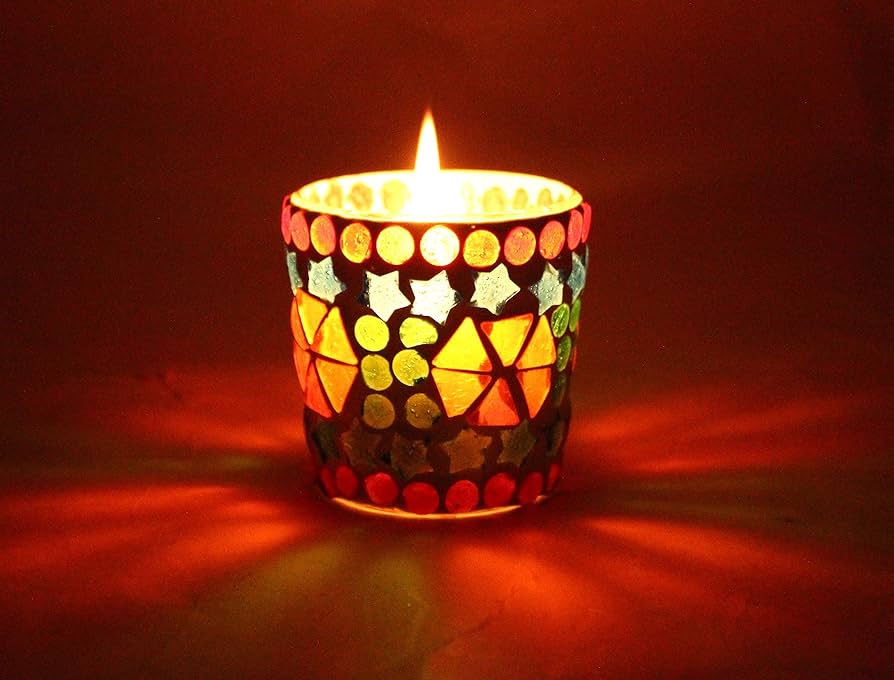 And on the table with candles of varying heights and styles. The warm candlelight complements the orange, creating an intimate atmosphere. With this small approach, you will feel that the luxurious candlelight ideas that you are craving for are on your table.
17. Artistic Centerpiece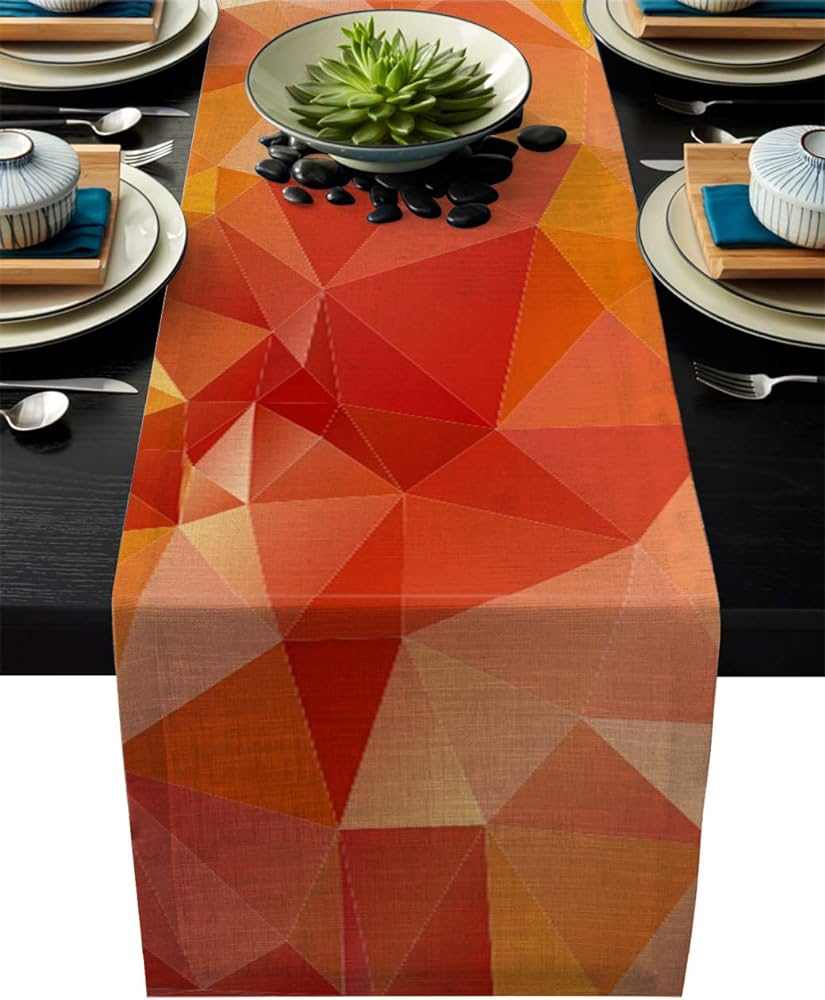 Display a unique piece of orange-hued artwork or a sculpture as a focal point on the table. It adds a sophisticated touch. This decor idea will help you to boost your artistic creativity and your choice of artistic works.
18. Rustic Charm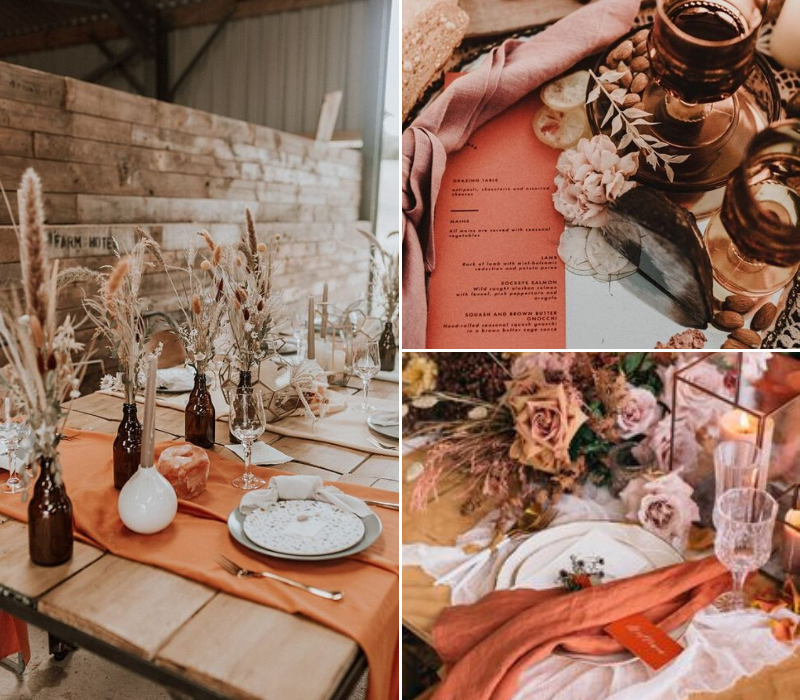 Burlap table runners and accessories, such as napkin rings and coasters, add a rustic touch. The earthy textures go well with orange. The rustic charm is something that is not only athletic but also gives a feel of soothing and subtle effect.
19. Hit the seasons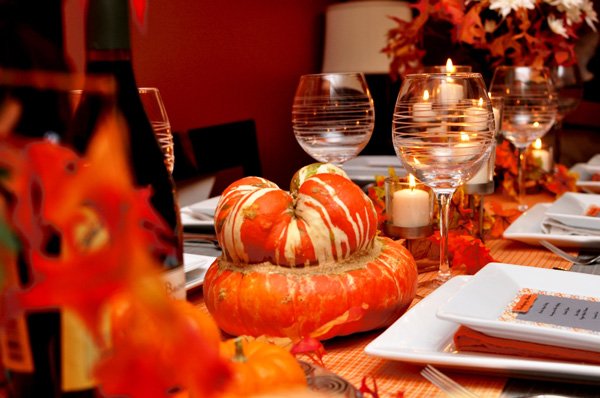 Decorate according to the seasons by changing your decor. Add pumpkins and leaves in the fall; Choose flowers and pastel accents in the spring. With this decor idea, you might feel the seasons coming and blooming into your house, making you feel more comfortable and connecting with nature.
20. Monochromatic Schemes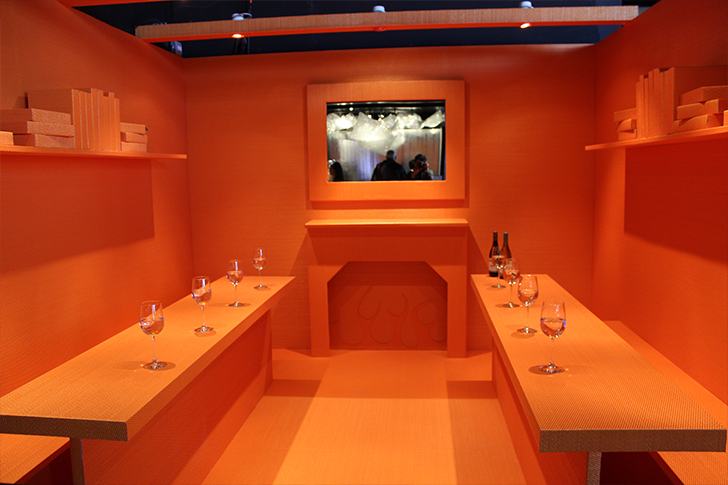 When using a monochromatic palette, stick to varied orange tones. To provide depth and visual appeal, combine bright and dark tones. The monochromatic tones have always been one of the favorite designs of interior designers. It not only gives a pleasing feel but also an aesthetic touch.
21. Global Fair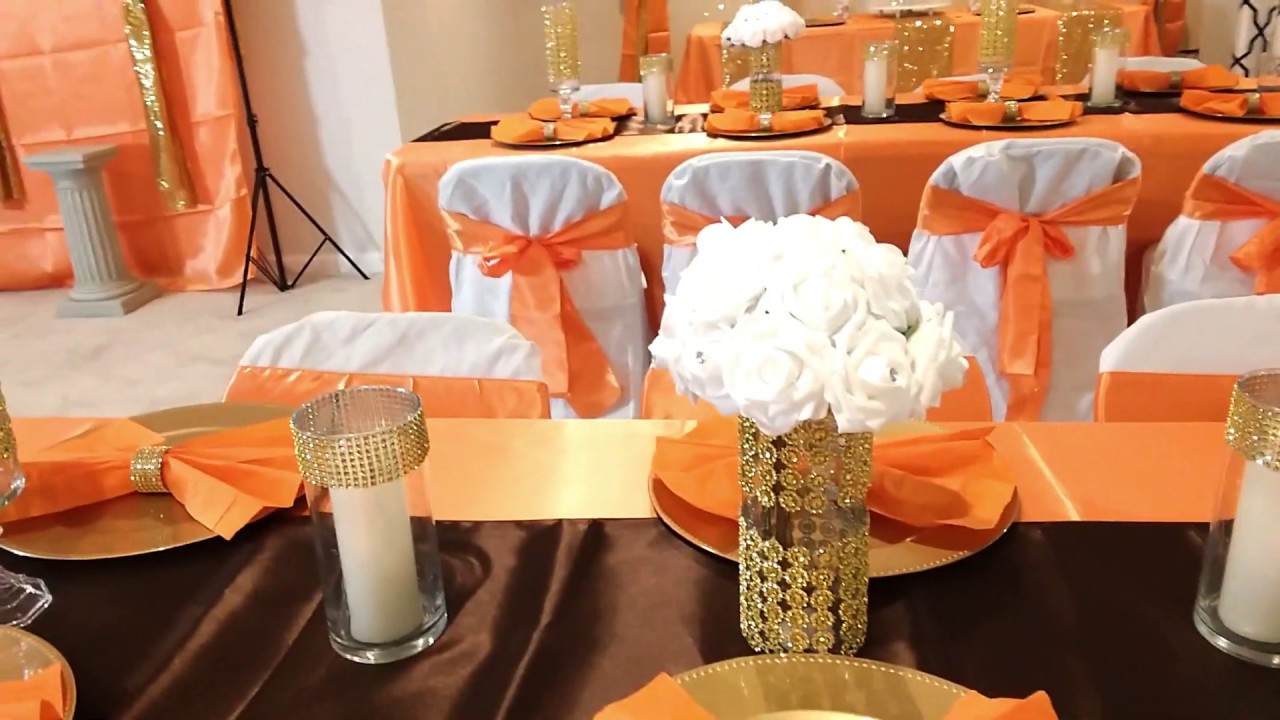 Use orange furnishings with ethnic designs to give your home a vivid, international vibe that oozes cultural appeal. This look not only invites people to sit together but also gives a more friendly approach and allows people to communicate and connect with you more.
22. Vintage Appeal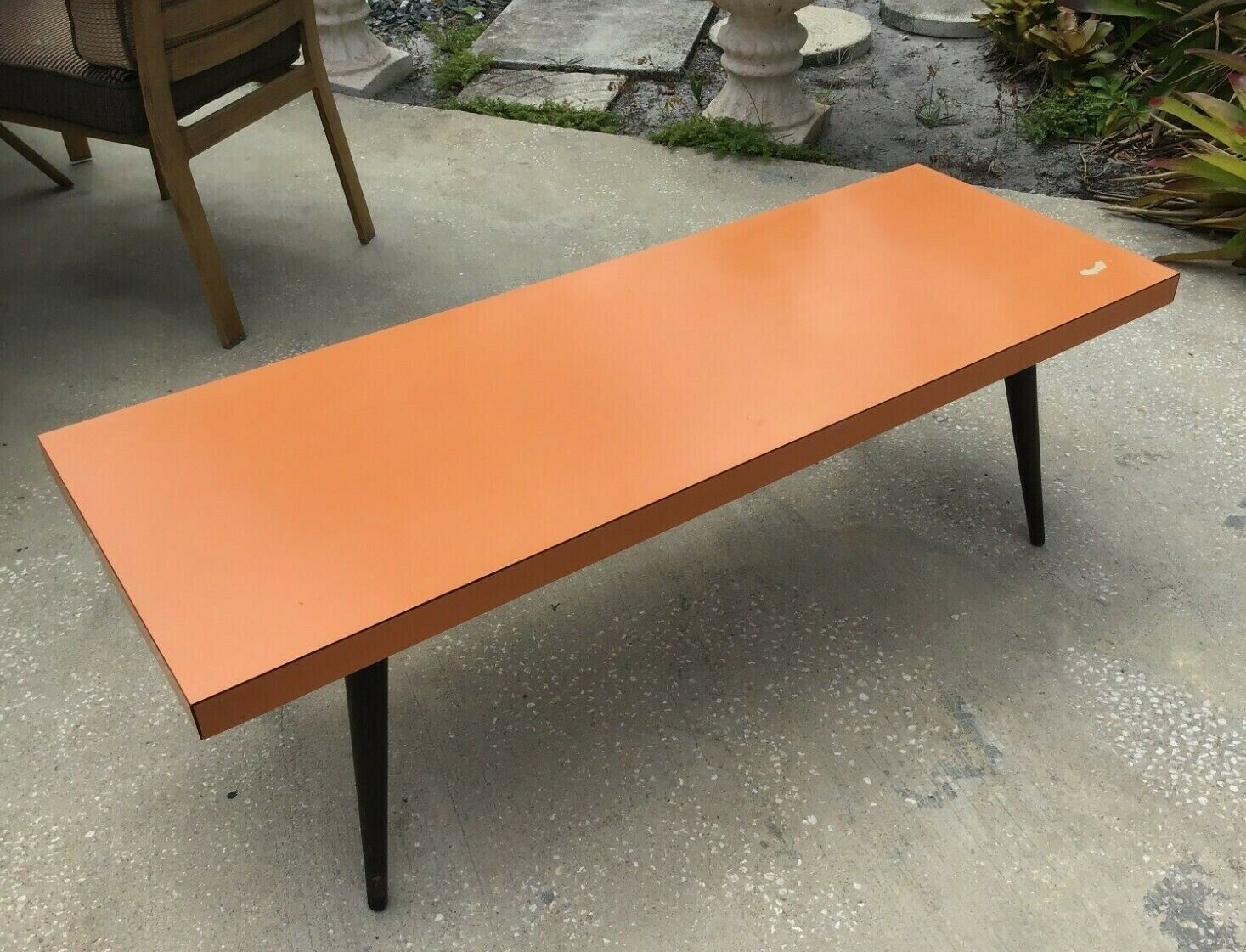 For a nostalgic atmosphere that adds a touch of old worn charm to the table, use retro orange glasses, plates, and cutlery. The nostalgic appeal and the vintage fee gift the overall atmosphere and ambiance a more period drama look.
23. Modern Elegance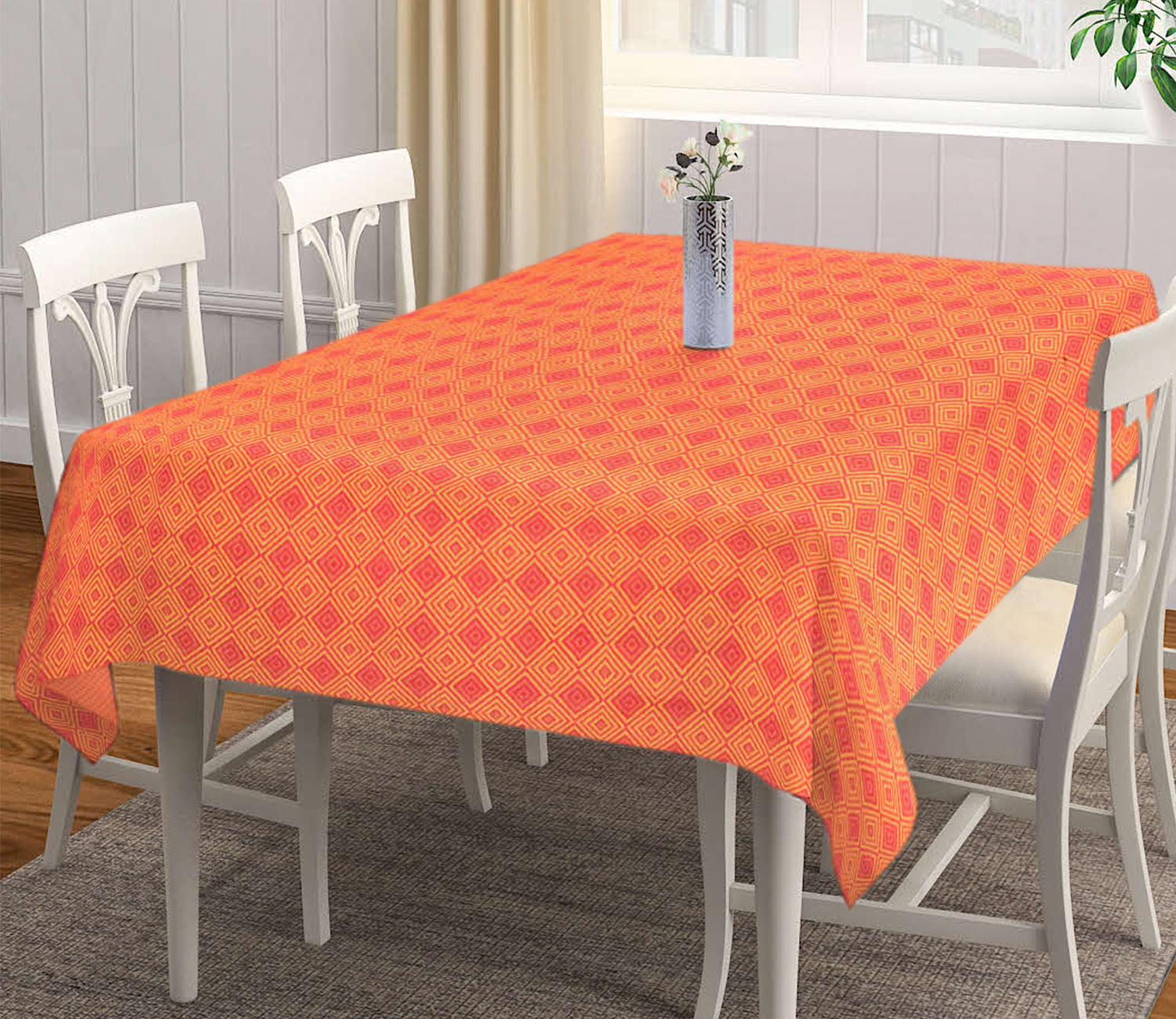 Keep it simple with a smooth, sleep-white table and a few tastefully placed orange touches, such as napkins or placemats.
24. Whimsical Touches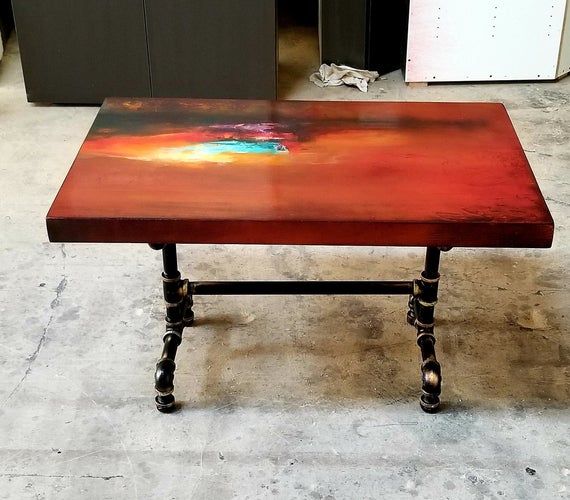 Add a fanciful touch to create a fun mood, such as orange-hued fairy lights, ball figurines, and wacky artwork. This light-hearted atmosphere will make the atmosphere whimsical.
25. Transitional Style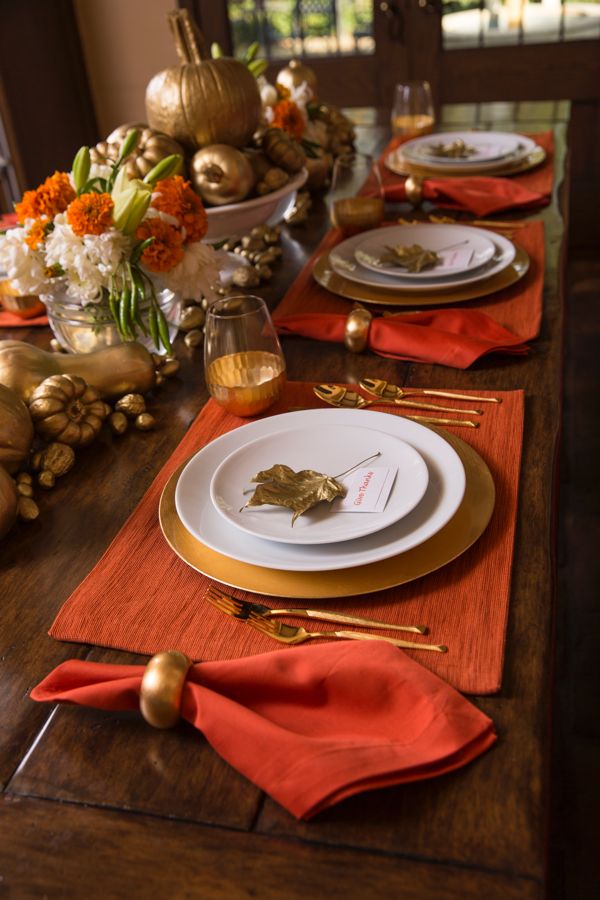 Photo well-balanced appearance, combining traditional and contemporary components with orange-tone drapes, cleaned line verses, and traditional dinnerware. This approach will add a transitional touch, which will boost your decor styling.
26. Garden Party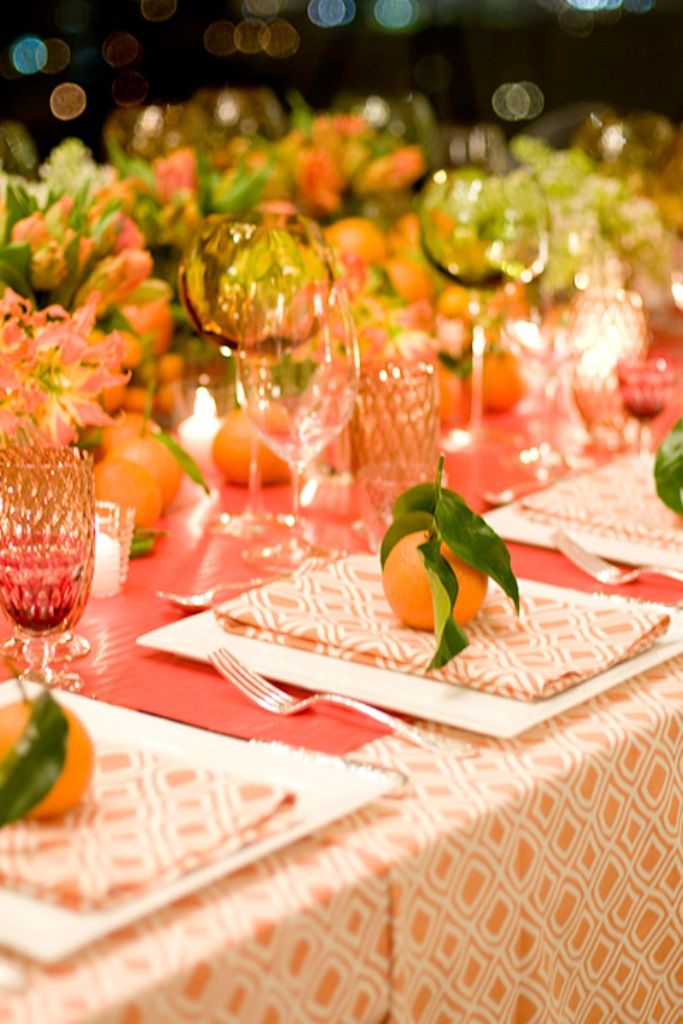 Who creates a pleasant garden atmosphere, decorating with potted plants and flowers, floral printed tablecloths, and pastel-colored accessories. This will soothe your mind with natural and environmental connectivity.
27. Artisanal Pottery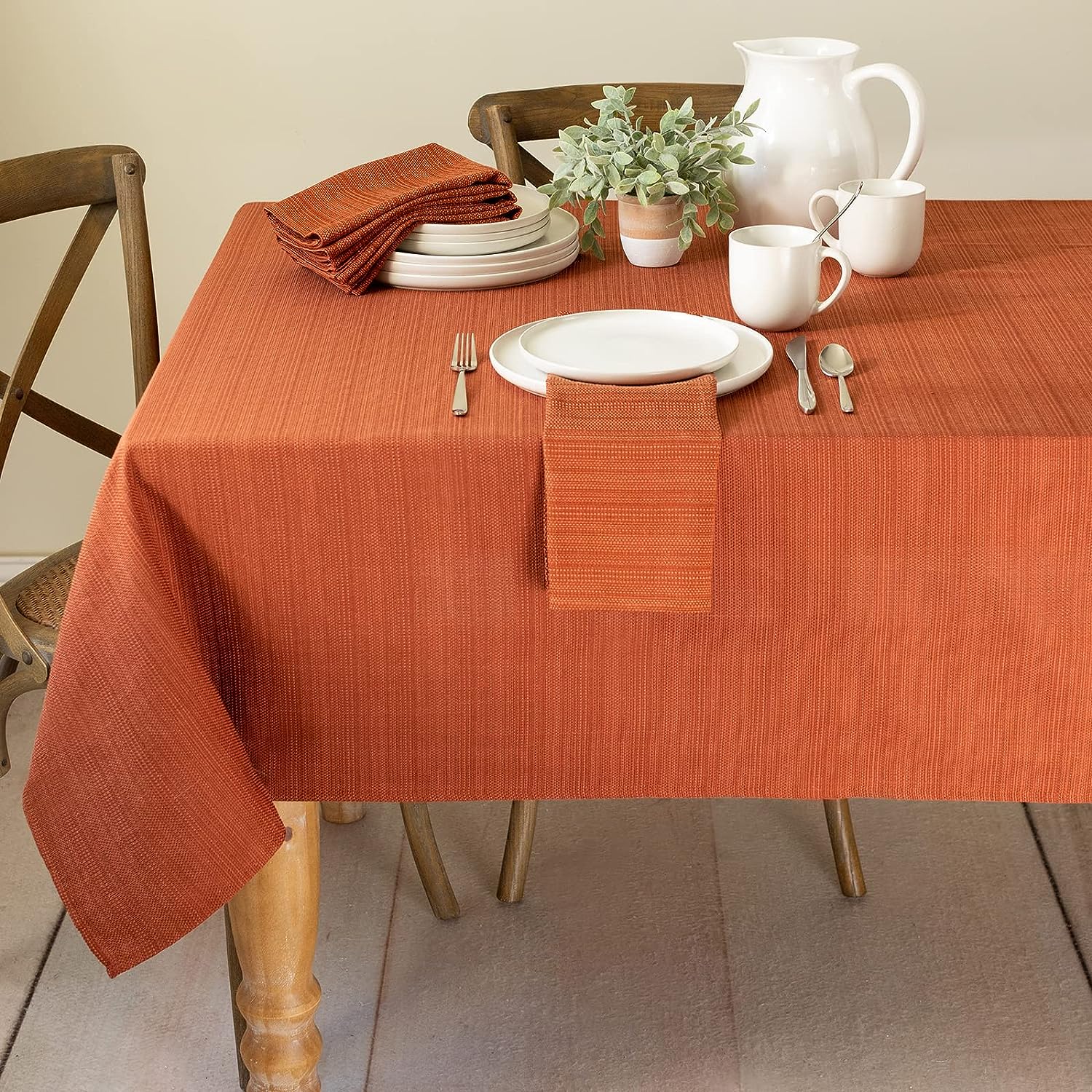 Adding artisanal pottery will enhance your look and will make your guests feel about your craftsmanship choices. You can use ceramic items such as bowls, plates, and mugs for this touch. The decor has more authenticity thanks to the craftsmanship.
28. Eclectic Mix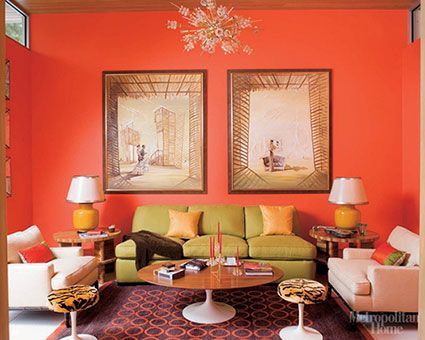 To create an athletic look, combine various patterns, textures, and hues with an orange undertone. The athletic fair has a mix-and-match of different styles and shades of orange running through them.
29. Modern Art Display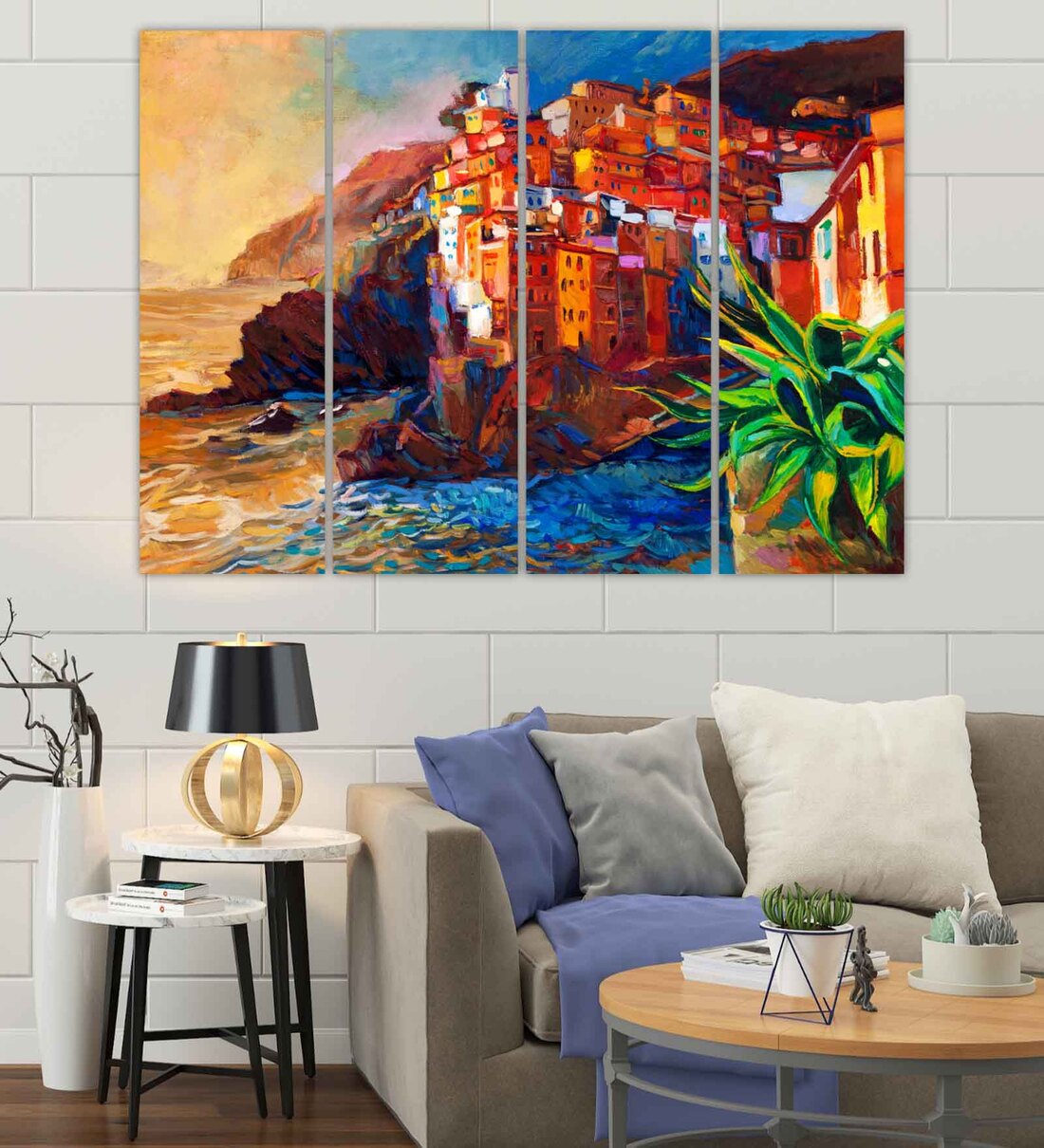 Display some sculptures or works of abstract orange art on the table. The contemporary aesthetic adds a creative center. The focal point looks more appealing and intriguing with this simple approach.
30. Citrus-Inspired Florals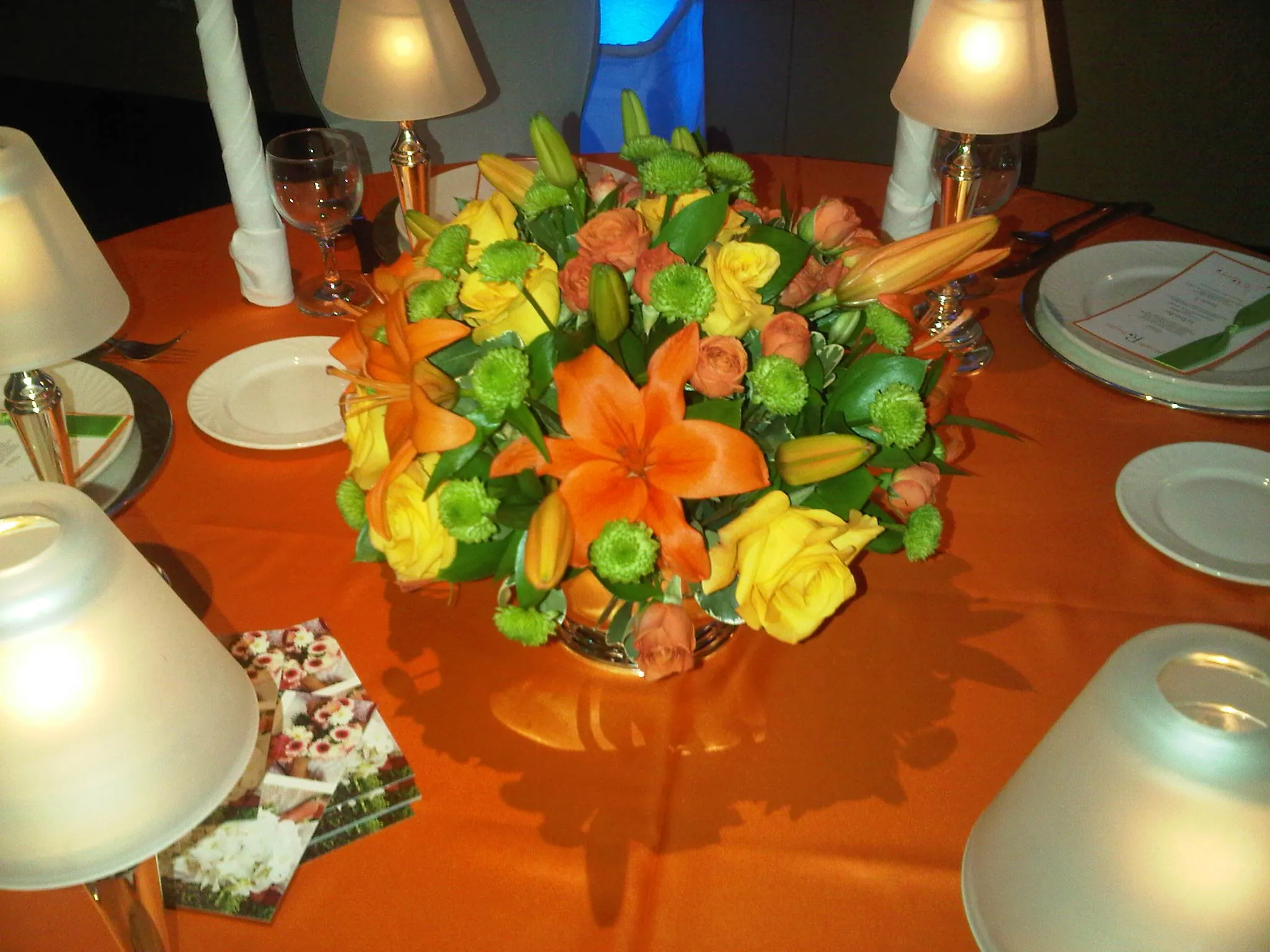 Citrus-inspired flowers, such as orange and yellow color flowers, should be arranged with foliage to mimic the fresh and zingy atmosphere of citrus Groves.
31. Royal Accents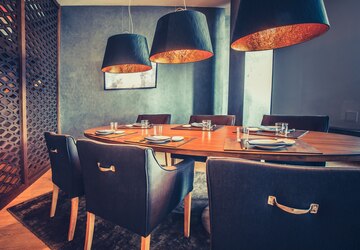 Look for a luxurious Richfield with deep oranges and rich purples or Blues. They can be used to create a royal color scheme that gives the table a hint of richness.
32. Tropical Paradise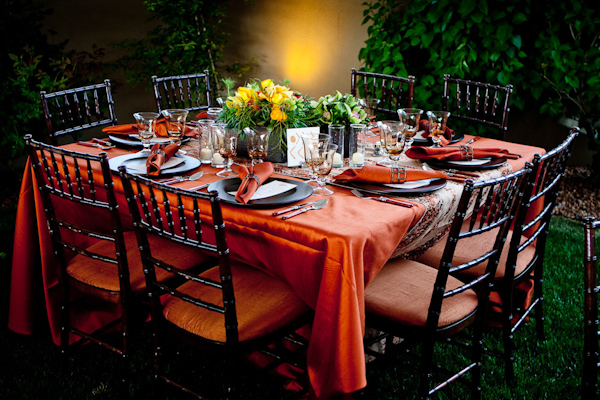 Feel the heaven and create a vibrant, beachy atmosphere by using orange napkins, tablecloths with palm leaf patterns, and tropical fruit arrangements.
33. Harvest Festival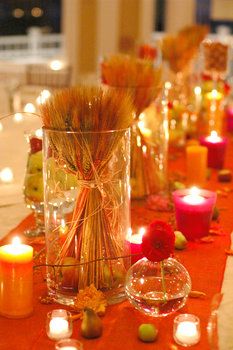 Celebrate the abundance of autumn by embracing the harvest season with dried wheat bundles, gourds, and orange dinnerware. This will embrace the fall season and will make the table feel more appealing and aesthetic.
34. Classic Vibes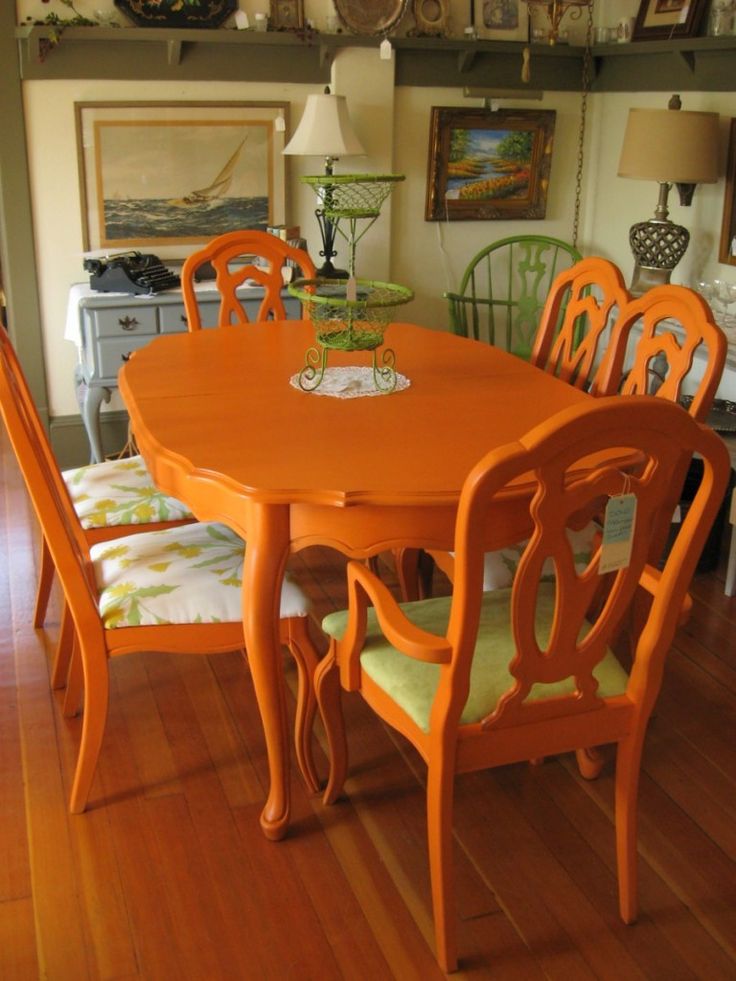 Create a classic and retro dinner atmosphere with orange vinyl placemats, retro signage, and checkerboard patterns. This will transport you back in time and make you feel more nostalgic and appealing.
35. Industrial Fusion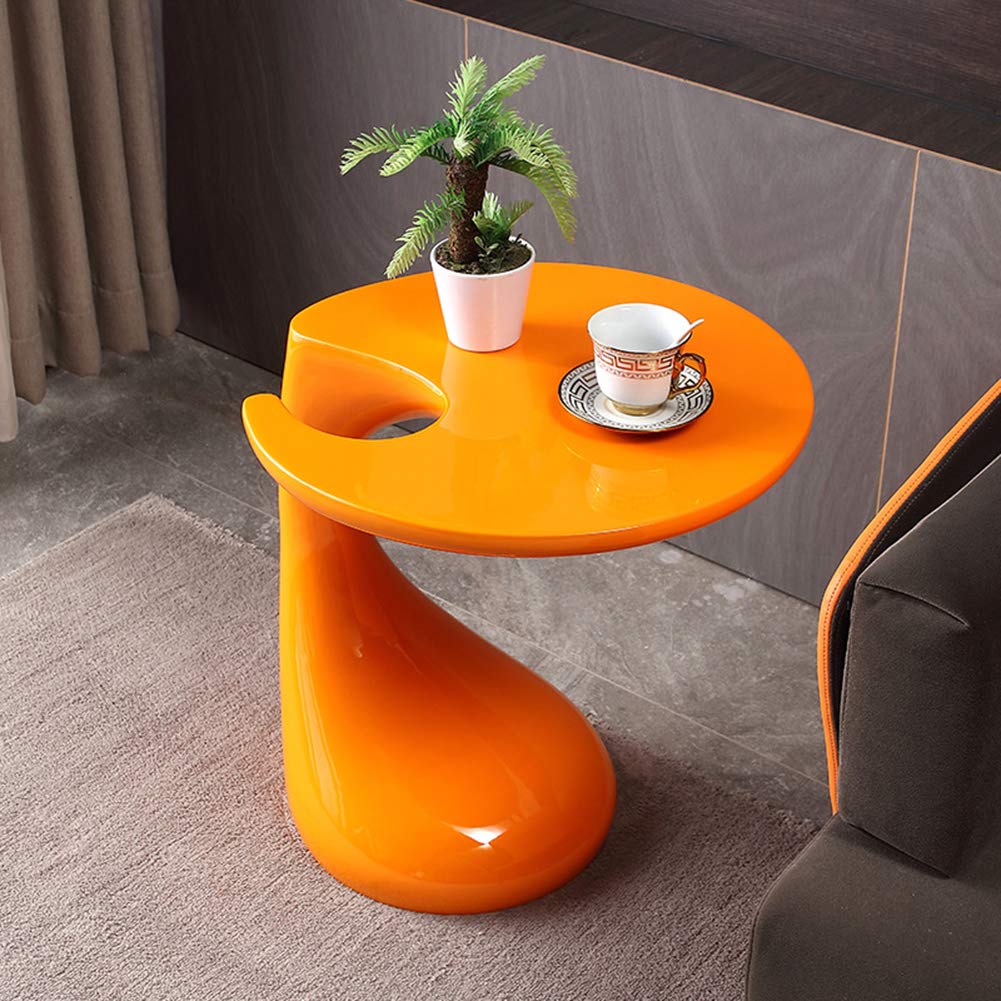 Achieve industrial fusion with this last but not the least idea for an unexpected edgy fusion of styles. You must pair the orange table with metallic decorations like copper candle holders or steel vases.
Things to Take Care of With Orange Table Decor
There are several crucial factors to take into account while decorating an orange table to make sure that your design is unified, aesthetically pleasing, and appropriate for the situation.
Here are a few things to take into account:
1. Color Balance: Orange is a powerful color, so make sure that there is harmony with other uses. To achieve balance, think about utilizing complementary hues like blue or green rather than using too much orange.
2. Theme and Occasion: The team and events for which you are decorating the table should be decided upon. Your decor should be appropriate for the occasion, whether it's a formal dinner, a relaxing get-together, or a particular festival.
3. Proportion and Scale: Consider the size of the table and the accessories. While having too many little objects might not have the desired effect, having too many huge items can make the table appear cluttered.
4. Texture Variety: Use a variety of textures to give your composition depth and intrigue. For a well-rounded appearance, mixed textures that are smooth, rough, and patterned.
5. Lighting: Pay attention to how the room's lighting is situated near the table. Ensure that your decor doesn't block the light from the windows and that any artificial lighting improves the mood.
6. Centerpiece Focus: Focus on the centerpiece to ensure that it doesn't hinder sightlines across the table if one is used. Maintain it at a level where talking and making eye contact are simple.
7. Personalization: Incorporate your style on the occasion theme into your decor. Include things that are special to you and show off your hobbies.
8. Coordination of Tableware: Ensure the orange shoe and general concept is complemented by the plates, cups, and silverware.
9. Table Shape: The table form may influence your decor selections. Long tables could benefit from numerous smaller focus areas, but round tables would need a centered design.
10. Simplicity: Avoid stuffing the table with too many ornaments to keep it simple. A few carefully picked pieces may make a bigger difference than much clutter.
Benefits of Having an Orange Table in Decor
Orange tables may give vitality and a distinctive aesthetic appeal to your area, as well as several other advantages to your design. The success of orange tables in decor depends on elements including room size, the overall color scheme, and the desired mood.
You may use orange to enhance your decor and make a special and memorable space by carefully taking these characteristics.
Here are a few of them to think about:
1. Energetic Atmosphere: An active atmosphere may be created in your room by using orange, a warm, energizing hue. Orange tables may quickly improve a space's mood and foster a good atmosphere.
2. Warmth and Coziness: Orange colors of warm undertones inspire sensations of warmth and comfort. Orange tables may create a warm, inviting atmosphere, encouraging people to congregate and unwind.
3. Playfulness and Creativity: Orange is frequently linked to creativity and invention. Orange tables are an excellent choice for artists' studios, playrooms, or creative offices since they may foster imaginative thinking and a lively atmosphere.
4. Focal Point: Orange is a striking hue that easily grabs people's attention. You may create a striking visual element that sparks conversation by placing an orange table as the room centerpiece or focal point.
5. Contrast and Balance: When carefully positioned against neutral or complementary hues in your design, orange tables may offer a stunning contrast. The whole procedure is given depth and aesthetic intrigued by this contrast.
6. Seasonal Flexibility: Although orange is frequently linked with the fall, it may also be used well in other seasons. Orange tables may generate warm, happy sensations in the spring and summer, and in the fall, they can enhance the natural color scheme of the changing leaves.
7. Design Flexibility: Orange is a color that works well with various hues and aesthetics. Orange tables may go perfectly with any kind of decor, including classic, modern, and eclectic.
8. Symbolism: The color orange is frequently associated with ideas of zeal, enjoyment, and social contact. You may quietly evoke similar joyful feelings in your visitors by utilizing orange tables in your design.
9. Refreshing: Orange is suggestive of citrus fruits, and just as these fruits can be refreshing, orange tables may infuse your area with a sense of renewal. The orange color revitalizes and makes you feel more fresh and enthusiastic with their appeal.
10. Positive Impact: Vibrant colors always spread positivity, which goes well with orange. Orange can increase the appetite and promote social connections in eating areas, which has a positive effect on appetite. A more pleasurable eating experience may result from the addition of orange tables.
Conclusion
All in all, orange table decor ideas provide a lively method to improve the mood and visual attractiveness of your place. Orange's lively energy may foster a welcoming, imaginative, and upbeat vibe in a space.
These tables can be amazing focus pieces, discussion starters, and inspiration sources, whether you are trying to create a warm and inviting atmosphere or want to add a whimsical touch to your design.
In the end, choosing orange table decor ideas has advantages that go beyond its visual appeal. Orange table decor ideas provide an aesthetically appealing solution that has a lasting effect on everyone who experiences it.
Frequently Asked Questions
How Can I Use Orange without Making the Table Look Too Bright?
Begin with simple details like orange placemats, tablecloths, or candle sticks. Orange may also be used as a secondary color, balanced by neutral tones.
What Complementing Use Goes Well with The Orange Table Design?
Colors that contrast sharply with orange include those that are complementary to it, such as blue and green. Additionally, earthy colors like brown and beige can go well with orange tones.
Is Orange Tableware Appropriate for Formal Occasions?
The color orange is acceptable in formal contexts. To maintain a classy ambiance, choose exquisite orange accessories like charger plates, table runners, or flower arrangements.
How Can I Change My Orange Table Settings from One Season to The Next?
Replace particular components, such as table runners or centerpieces—for instance, the transition from Fall's pumpkins to spring's vivid flowers.