Would you love to explore the best makeup for older women? In general, as you grow older, your skin starts losing its elasticity. It no longer remains firm and supple. Apparently, your skin starts developing fine lines and wrinkles, and your facial muscles start sagging. This process happens when women are 40 plus.
What do you do here? Here, in this case, you must choose the right type of makeup product. You must choose products that conceal your fine lines, dark circles, or your wrinkles the face shows up. Similarly, you can also choose your makeup products wisely so that they make your skin regain its firmness and elasticity. This way, the sagging feature of your facial muscles can be reduced.
Let us discover the best makeup for older women, as these are products you surely would have heard of.
1. A Hydrating Skin Moisturizer is a Must-Have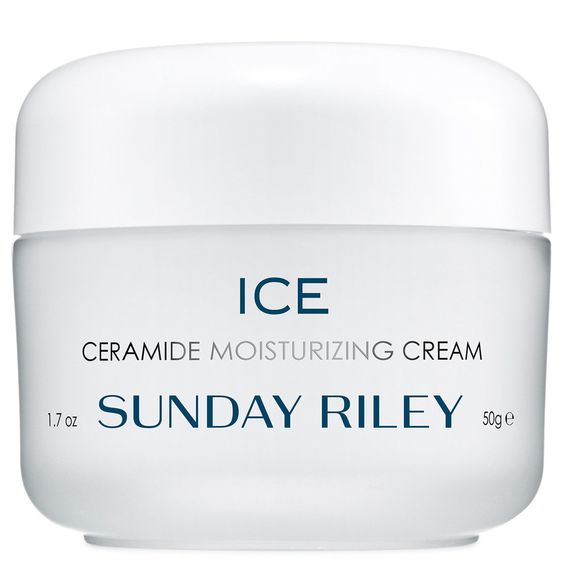 As the skin gets older, it produces more layers of oil, or what is otherwise known as sebum. At the same time, the skin also loses its ability to retain moisture. Hence, you must possess a skin moisturizer that keeps the skin well-hydrated at all times.
Even if you had normal or oily skin before, once you start aging, your skin gets drier. And dryer skin is prone to fine lines, wrinkles, and sagging of your skin. To combat the impact of skin aging, you can use a creamy moisturizer. And you can use a skin moisturizer that comes to you with a lightweight formula. This way, the deeper layers of your skin get moisturized.
A product like Sunday Riley Ice Ceramide Moisturizing Cream is highly recommended. The hydraulic acid present in the product helps fight dead cells of the skin, helping it gain vitality. Again, the coconut base with which the product is made helps the skin plump itself to keep you hydrated at all times. Above all, you have a pomegranate extract added to the skin moisturizer.
Therefore, the rich pomegranate pigments produce antioxidants that fight against pigmentation, deep lines, or facial wrinkles to a considerable extent. Likewise, you can choose the right type of skin moisturizer after having a consultation with your dermatologist.
2. Go for The Primer as The Next Ideal Makeup Product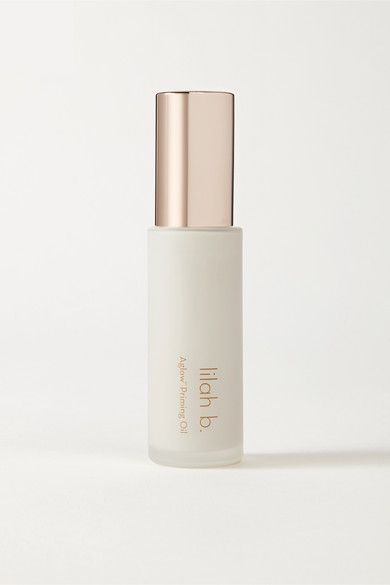 Choosing the best make-up products for older women requires careful evaluation of ingredients that go into the making while the product is being designed. This is because you do not want to develop skin rashes or allergies post-application. Now that you have chosen a skin moisturizer that acts as a base for your makeup, what comes next? Well, you have the primer that comes next.
What does a primer do? Well, primer helps smoothen the overall surface area of your skin so that post the makeup application, the product sits on the skin. You can use a hydrating oil, serum, or a water-based primer to help you with the same.
Lilah B Aglow Priming oil acts really well for mature skin. You can apply the product as a topical application to get a fresh-out-of-the-spa kind of glow instantly after the application. Else, you can mix the primer with your foundation cream and then apply the same. This way, the primer easily conceals fine lines or wrinkles. It is always advisable that you choose a hydrating formula so that your skin remains soft and supple at all times.
3. Under-Eye Concealer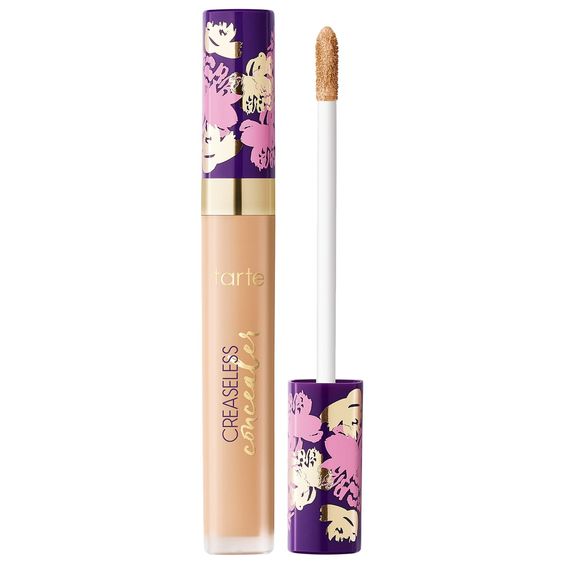 As you all know, the skin under the eyes is the most delicate area of your face. This is the layer of skin that is thinner than the other layers of your facial region. As you age, this is the area of your skin that is most susceptible to damage. Therefore, you develop fine lines or wrinkles near your under-eye area. As the skin matures, those dark circles are also highly visible near areas of the skin surrounding your under-eye region.
To combat the damage, you need a rich eye cream that has hydrating benefits. The formula must not just conceal fine lines, wrinkles, or dark circles formed under the eye region, but the cream must also keep your under-eye skin fresh and hydrated.
The Tarte Creaseless Concealer Formica helps you achieve refreshed and rejuvenating looks near your under-eye area. The creamy base has rich hydrating properties, and the formula can keep your under-eye area highly hydrated and pigmented at all times. The rich formula helps keep your eyes refreshed and bright for almost 16 hours post-application of this product.
4. Color Concealer is a Must-Have Beauty Product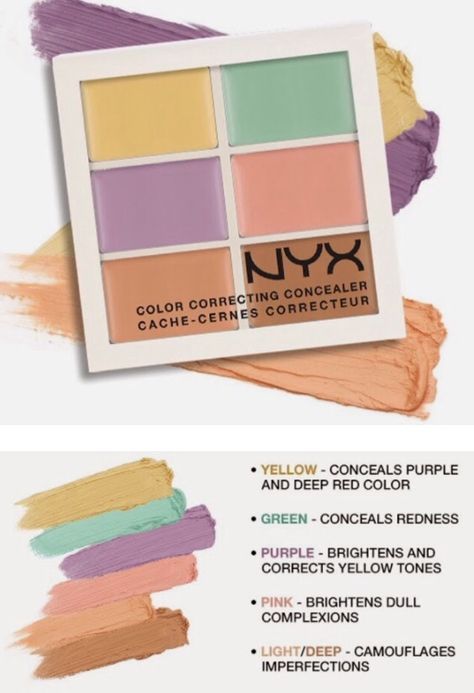 As you grow older, you develop fine lines and wrinkles, and at the same time, the skin develops pigmentation, too. In a way, certain areas of your skin appear lighter, while certain areas of your skin look darker and highly pigmented. Uneven color shades of your facial skin can make you look older than your age. The skin also develops rashes or redness from time to time.
Therefore, you may need a color corrector so that you get an even skin tone throughout areas of your skin. The formula must add additional layers of color to your skin to make it look bright and fresh. So, what is the right product you can go in for?
Choosing a product like your NYX Cosmetics Color Corrector palette is the ideal choice indeed. You get the formula in about six shades. These include shades like lilac, orange, creme, peach, green and blue. The formula has a creamy and hydrating texture that is great for all skin types, and the color corrector blends quite easily into aging or mature growing skin. Accumulating products that guarantee the best makeup for older women seems to be the need of the hour.
5. Foundation Creme for Mature Skin Types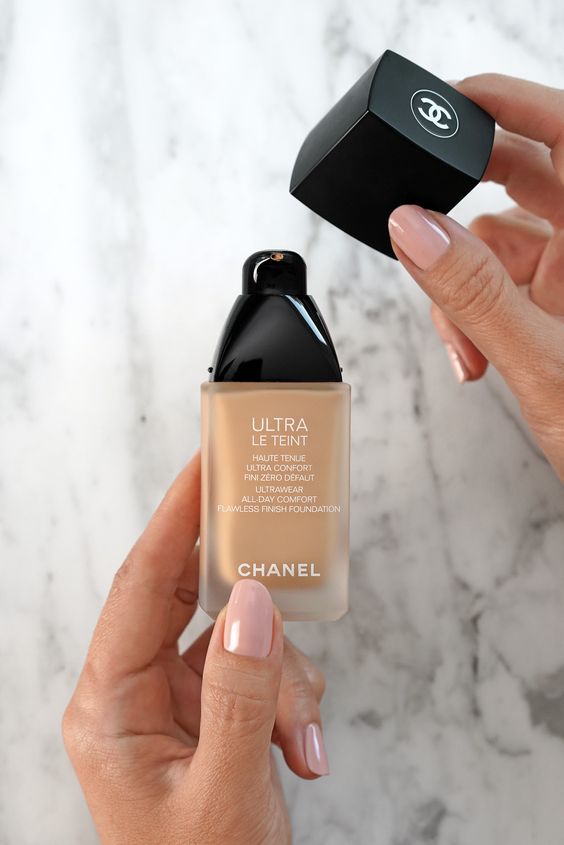 For mature skin types, it is always advisable that you apply makeup in thinner layers after. This is mainly because when you apply thicker or heavier coats of makeup, the skin gets smudgy in absolutely no time at all. Moreover, when your skin smudges out, those fine lines or wrinkles you want to conceal can become more visible after all.
Therefore, you must apply a full coverage foundation creme first. A hydrating foundation creme that adds lighter layers to the skin is the ideal formula you must be looking at. It is then you use a concealer sparingly as and when you may require to use it. Using a heavy formula, concealer, therefore, does more damage to your skin than good.
The Ultra Le Teint is brought to you by Chanel. This is a matte formula that feels incredibly soft on your skin. Therefore, you get a satin-like feel on your skin, and the creme stays for 24 hours without allowing your makeup to smudge or wean out.
6. Fine Powder is the Next Product You Are Looking At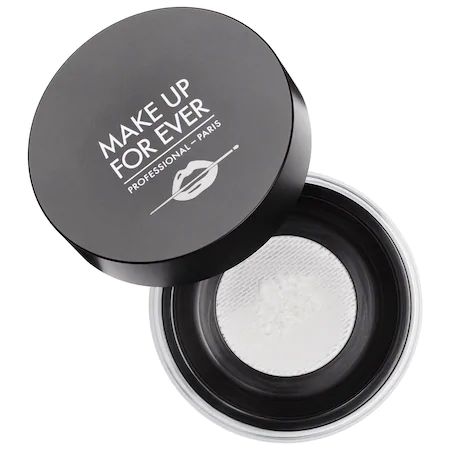 For a bright and beautiful makeup look, you conceal your fine lines or wrinkles first. After doing so, you dab off the excess layers of your skin using a loose or translucent powder.
The Ultra HD loose powder is a brand that is brought to you by a French label, namely 'The Makeup Forever. The product feels lightweight on your skin type, and you can carry flattering looks with any makeup in an effortless manner.
Here, the formula helps you achieve a look that is great across skin types. Therefore, the product helps you achieve flawless skin that easily covers fine lines, wrinkles, pigmentation, or other signs of aging your skin typically reveals. And you carry that diva kind of look at all times, indeed.
7. Choosing Eye Makeup that Allows Your Eyes Do the Talking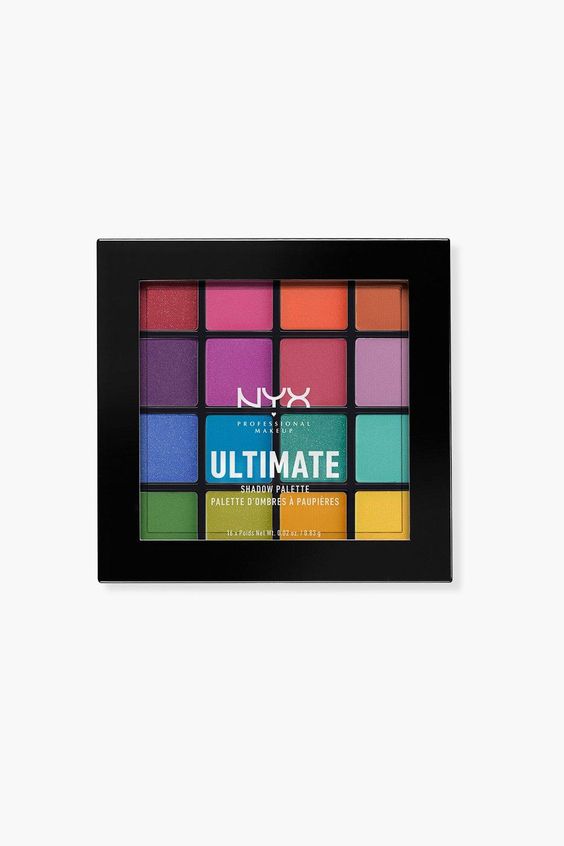 Once you are done with concealing your fine lines or wrinkles using concealer and color correction, you dab the foundation creme. The best makeup for older women, therefore, has to be done in a step-by-step manner. Now is the time to apply a highly pigmented eye shadow palette across your eye region.
The eye shadow has to be performed using these steps:
Firstly, brush the inner and outer rim of your eye area using a neutral eye-shadow hue. It can be off-white or creme. Here, you set the base for applying your shadows.
The next step is to apply the first coat of your favorite hue. It can be pink, bronze, or purple. You can apply multiple coats to darken the shade or mix and match colors for a more dazzling effect on your eye region.
Finally, dab on the glitter as the final touch. Once you are done with the eye shadow, you can apply the eyeliner. Applying eyeliner can be done like cat strokes, or you can gently apply the defining line covering the upper portion of your eye. A kajal pencil can be applied under the rim of your eyes for glowy or illuminating effects.
Choose the Aracelli Duo Eye pencil that can double up as a gel-based eyeliner too. The Code 8 from Blooming Dale's has an ultra matt and glossy effect that formulates eye-shadow palettes. You get the box with 8 illuminating shades with glitters of blues, greens, pinks, and nudes. You can choose one accordingly.
8. Lipsticks as The Final Go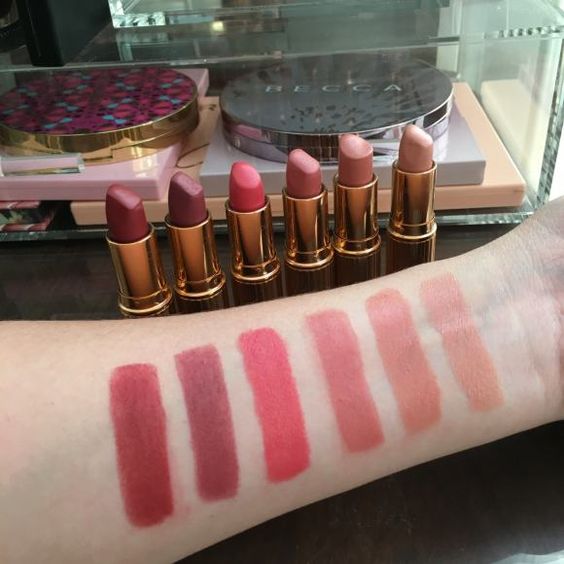 Apply a lip balm or a lip scrub as the initial step. This way, you gently cleanse the dead skin cells that surround the lip area. Then, you exfoliate the lip using your ring finger so that you give your lips a gentle massage.
Then, you must use a lip liner to draw an outline across your lip area. This is done so that the lipstick does not smudge out post-application. As a final step, you must apply the lipstick. Liquid lipsticks have the perfect matt effect and can be long-lasting for at least 8-10 hours at a stretch. Creamy lipsticks with fabulous textures can also be chosen for your everyday use.
The Charlotte Tilbury Matte Revolution lipsticks are super pigmented and have a hydration formula that is soft and supple for your lips. You get lipsticks in a variety of hues, indeed.
Summing It Up
All in all, we have seen 8 products that add to the best makeup for older women tag. These products have in-built formulas that choose mature skin types and can be used by women who belong to the 40-plus saga.
The unique product formulations suit aging skin types in a flattering manner, helping you conceal your fine lines or wrinkles like a pro.
So, which beauty product are you going to try right away?