Gucci has always been associated with extravaganza, elegance, and trend-setting designs in high-end fashion and luxury. Gucci has succeeded in capturing the essence of its brand and translating it into a line of opulent cosmetics with its debut in the beauty industry.
The Gucci Nail Polish is a product debuting in the beauty industry. It's a product that promises to give bright color and a spectacular touch and is one of the outstanding items from their beauty line. In this evaluation, we examine the Gucci nail polish market to determine whether it lives up to the brand's reputation and is cost-effective.
As we examine the product's capabilities and qualities in this article, it becomes evident that it is more than just a cosmetic; it symbolizes Gucci's enduring tradition and capacity to bring luxury to all facets of contemporary life.
Luxury in a Bottle: The Experience of Gucci Nail Polish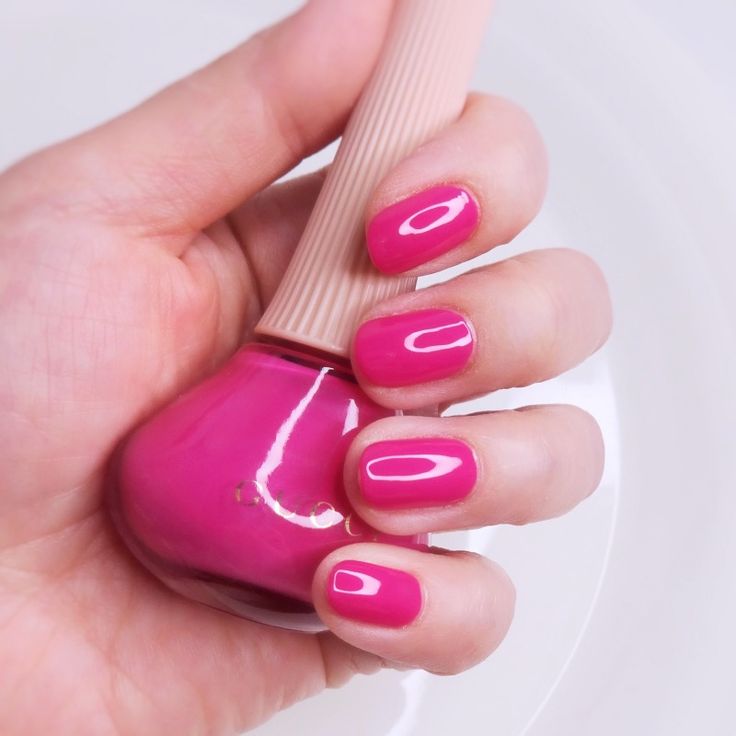 When Gucci enters any field, it does it with a passion for both excellence and standards. It is also true with the Gucci Glossy Nail Polish.
The Gucci Nail Polish stands out due to its unique combination of modern styling, a broad color palette, and a formula to adorn nails while providing longevity perfectly. The instant you set eyes on the chic package for Gucci Glossy Nail Polish, your journey with it begins.
The elegant, square glass bottle is lavishly decorated with the recognizable interlocking G emblem. You can tell you're holding a piece of high design in your hands because of the weight of the bottle and the black lacquered lid.
However, for those looking for more affordable luxury options, companies like Chanel and Dior provide nail paints that do a comparable job of encapsulating opulence.
But the Gucci experience is wider than the packaging. The brush itself is an amazing piece of artwork. It allows smooth and accurate application and is wider and flatter than the normal brush, making it simpler even for people with difficulty getting an even coat.
Applying nail lacquer becomes a ritualized process thanks to the ergonomic bottle form and luxurious brush that Gucci incorporates into every aspect of its products.
Color Range: A Wide Range of Possibilities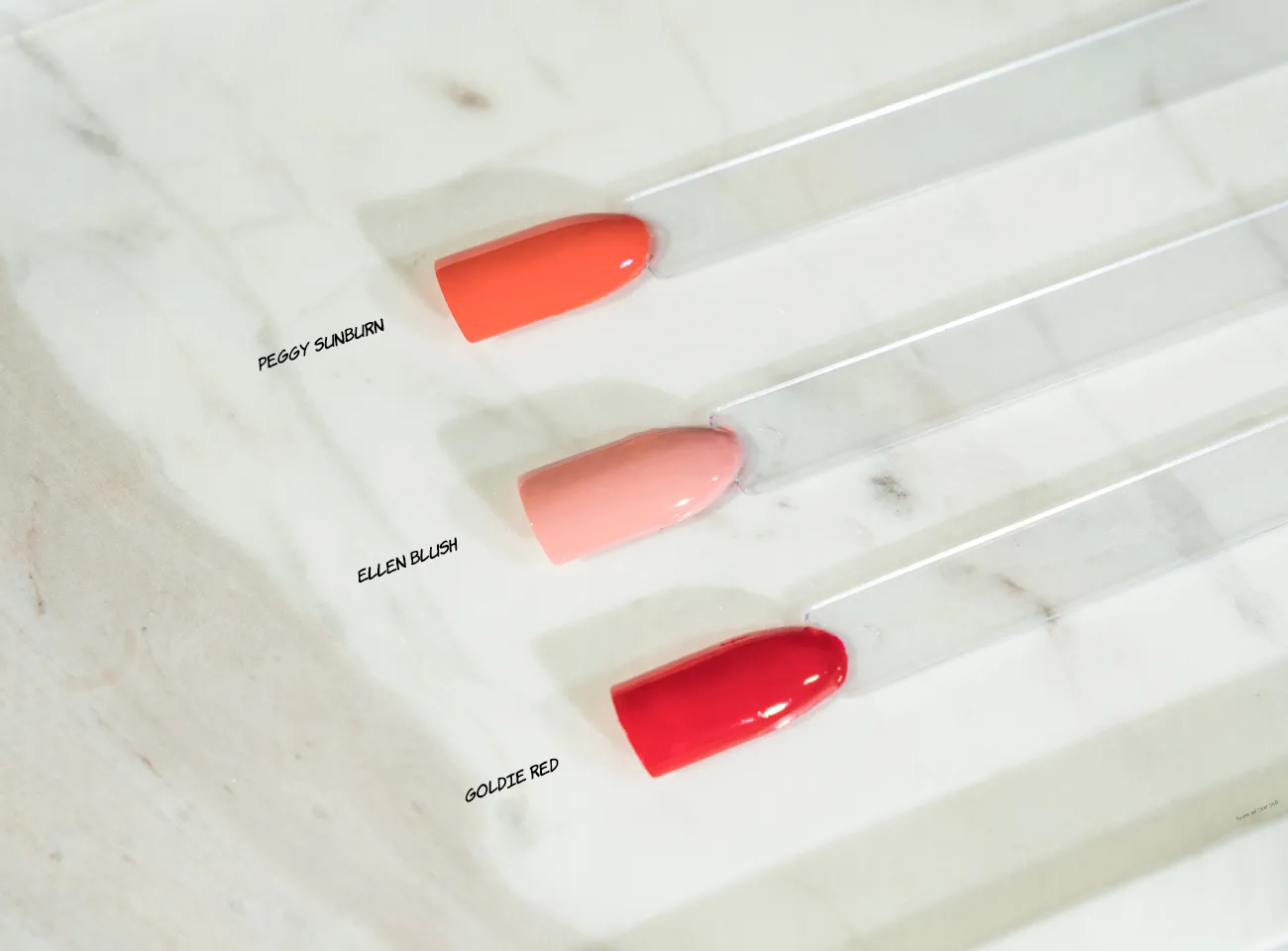 Gucci recognizes that there are many different shades of beauty, and their broad color palette for the Gucci Nail Polish line reflects this attitude. There is color for any mood and circumstance, ranging from traditional colors of red and nude to bold and unorthodox hues. The carefully chosen color scheme reflects the brand's commitment to breaking barriers and creating trends.
The Gucci nail polish collection offers a variety of possibilities, whether you're seeking to make a statement with a vivid color like "Gucci Bold Blue" or going for a more modest elegance with "Timeless Taupe."
Each hue possesses a special charm, and the velvety formula guarantees a rich and consistent color payoff. Luxury alternatives like Tom Ford and Yves Saint Laurent have their enticing ranges. At the same time, Gucci offers a beautiful spectrum, making the world of high-end nail polish a universe of limitless options.
Application and Performance: An Exemplary Combination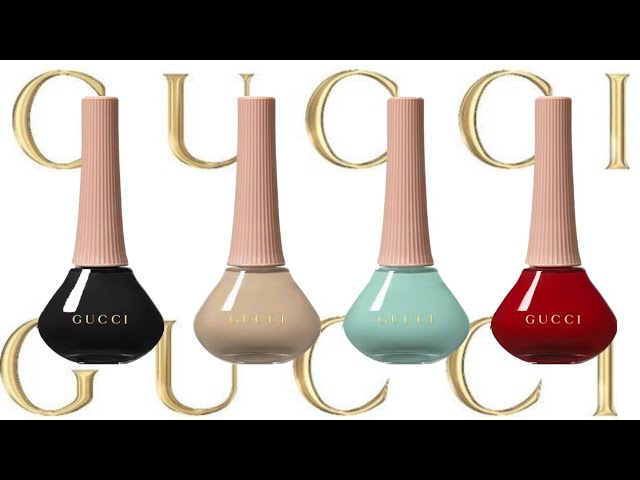 The application and durability of any nail polish put it to the test, and the Gucci Nail Polish excels in these areas. The wide brush design that was stated earlier changed the game. The brush covers a considerable nail area in just one stroke, decreasing the possibility of streaks or uneven application.
The formula itself is a distinguishing quality. Application is easy and hassle-free since it strikes the ideal balance between being too thick and too runny. The polish applies to the nails smoothly and adheres to the surface well without pooling or bubbling.
An outstanding opacity may be achieved with just one layer, and a second coat further intensifies the color for a striking look. Users can be sure they are investing in a product that satisfies the highest standards because this level of performance is in line with the luxury price point.
A Luxurious Touch: The Glossy Touch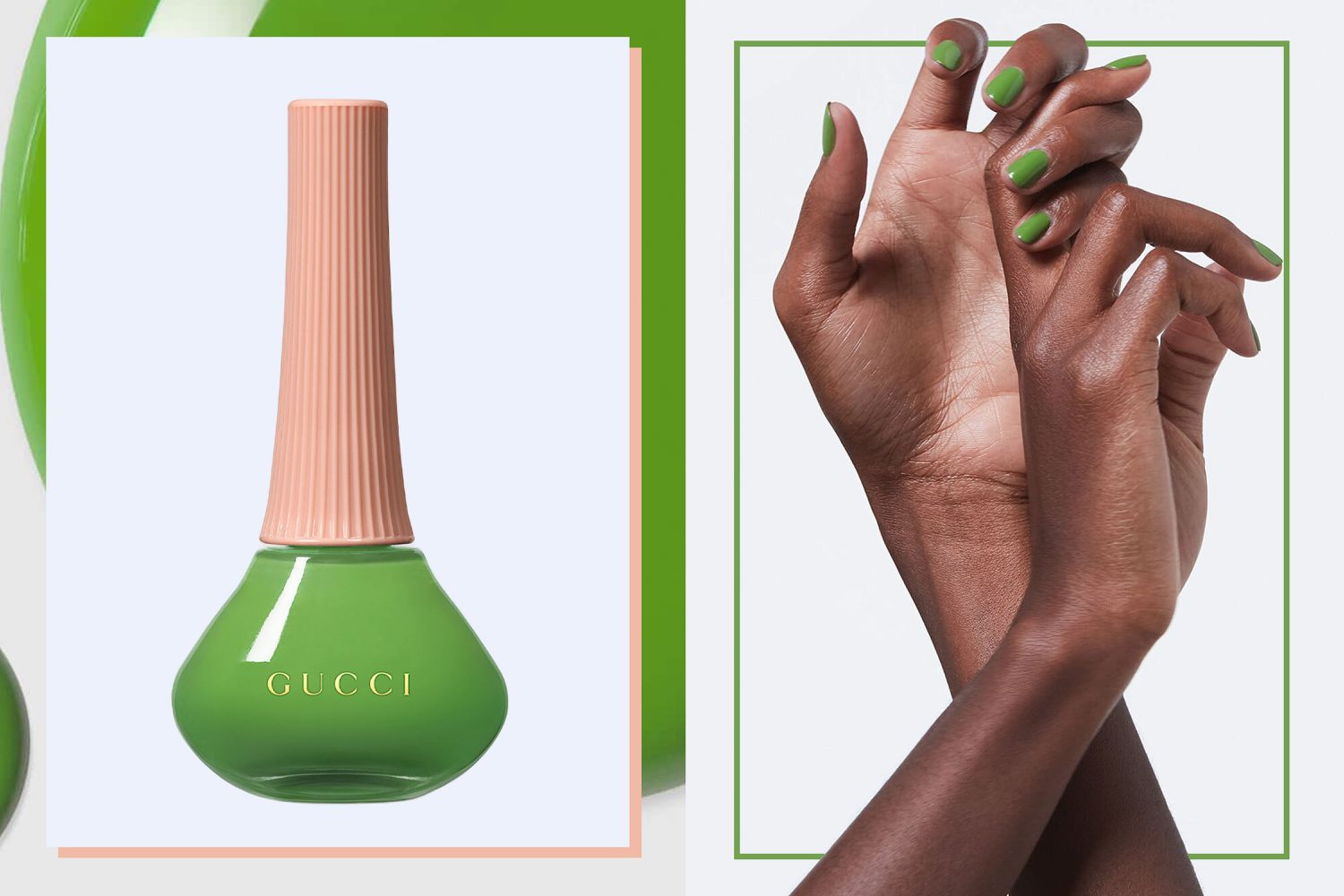 As its name suggests, the Gucci Nail Polish promises a high-shine finish reminiscent of the glitzy appearance of fashion runways. On this front, the polish succeeds, offering a glossy finish that immediately improves the overall appearance of the nails. The polish's depth of color adds to this impact, giving your nails a multi-dimensional appearance that attractively captures the light.
The shiny finish isn't just for show, which is impressive. Additionally, it helps the nail polish last longer. The glossy coating is a barrier of protection, avoiding peeling and chipping, which are frequent problems with lower-quality nail polish lasting longer. It implies that your perfectly painted nails will stay intact for a long time and retain their freshly painted appearance.
Gucci's Promise: Durability and Wearability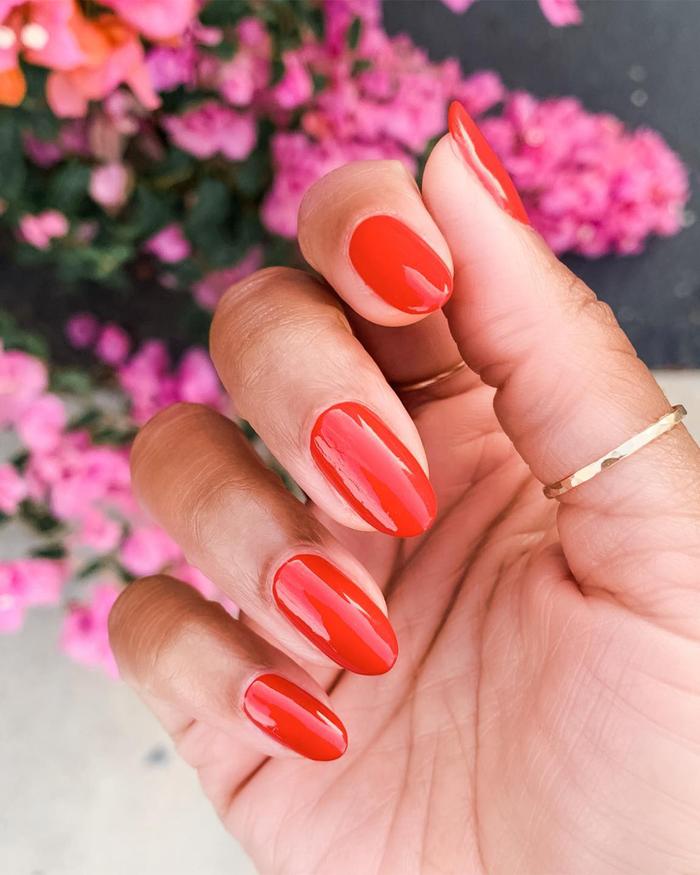 The nail polish has outstanding lasting power because of the marriage of the premium formula and the shielding glossy finish. One anticipates greater durability from a luxury nail paint than they would from a drugstore brand. Gucci acknowledges this expectation, and their Glossy Nail Polish meets it.
The Gucci Nail Polish can easily last a week under normal circumstances without showing significant wear indications. Individual wear times may vary depending on lifestyle choices and nail care practices, but the polish's longevity is unquestionably a key selling point.
The definition of luxury is a product that not only functions admirably but also contributes consistently to your aesthetic over an extended length of time. This prolonged wear time fits this description.
Alternatives for Those Who Value Luxury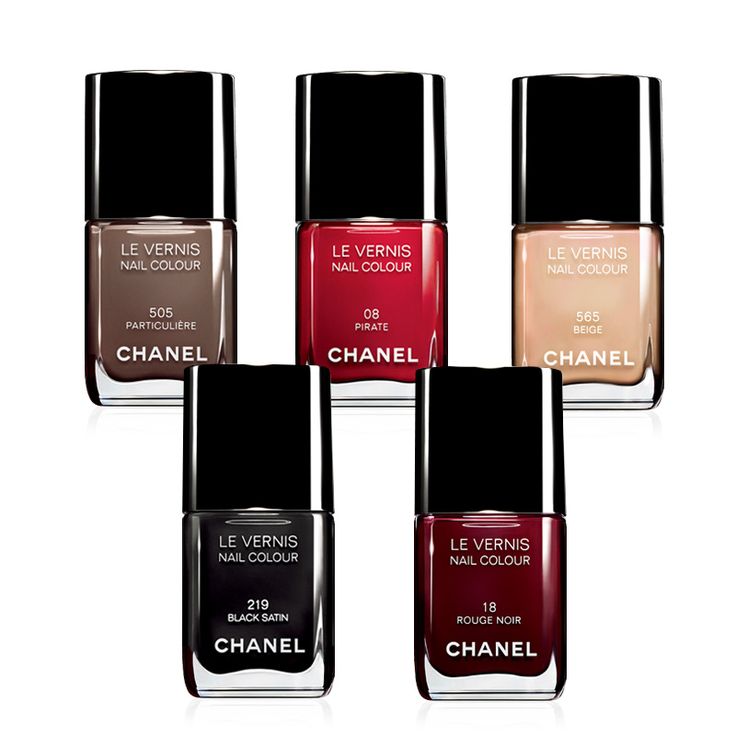 While the Gucci Nail Polish symbolizes wealth, individuals considering various possibilities should consider alternatives. The sophisticated brand channel provides a line of nail paints that embody elegance with each application. Another fashion industry giant, Dior, offers a collection of nail lacquers that combine inventiveness and luxury, offering an appealing option for people seeking diversity.
Brands like Deborah Lippman provide vegan and cruelty-free nail paints that blend ethical considerations with a touch of richness for people who value the intersection of luxury and sustainability. It illustrates how the definition of luxury changes and how values and aesthetics may live peacefully.
Tips for Making the Most of Your Gucci Nail Polish
1. Cleaning Your Nails
Ensure your nails are in excellent shape before using any nail polish, especially one as expensive as Gucci. Start by carefully trimming and shaping your nails to the length and shape you choose. Cuticles should be pushed back to provide a smooth surface for the polish to cling to.
2. Hydration is Extremely Important
Your nails require water just like your skin does. Regularly applying cuticle oil keeps your cuticles tidy and stops your nails from splitting and becoming brittle—nail polish application benefits from having healthy nails as a base.
3. Beware of Technique
The skill of applying nail polish demands patience and accuracy. Apply the Gucci nail paint in thin, uniform coats to prevent a sloppy manicure. Start by running your fingernail down the center, then move to each side. The likelihood of streaks and uneven application is decreased by this method.
4. Let Each Layer Dry
Not letting each layer of nail polish dry before adding the next one is one of the most typical blunders when applying nail lacquer. The secret is to be patient. Wait a few minutes between coats to avoid accidentally smudging or denting your recently applied polish.
5. Seal the Edges
Use the base and top coats to completely cover your nail's edges to prolong the lifespan of your manicure. By taking an extra step, water and other substances can't get beneath the polish and cause chipping and peeling.
6. Consider Your Actions
Even though the Gucci Glossy Nail Polish is made to last, it's a good idea to be careful with your activities to avoid unneeded wear and tear. Consider using gloves to protect your manicure if you're doing any activities that could stress your nails, like typing or doing housework.
7. Pamper Your Nails
Indulge in some pampering for your nails just as you would for your skin. Regularly applying a mild exfoliating scrub to your hands and nails will help eliminate dead skin cells and encourage strong nail growth.
8. Stay Out of the Sun and Heat
Your nail polish's texture and color may change if exposed to extremely high temperatures or direct sunlight. Store your Gucci nail polish in a cool, dark place away from heat sources and sunshine to preserve the quality of the product.
9. Be Gentle with Your Nails
Despite the temptation, using your nails as tools might result in chips, cracks, and breaks. To protect your manicure, use a tool rather than your nails while opening beverage cans or removing labels.
10. Remove Carefully
Take caution when removing the polish if you want to change the color of your nails. Be patient and use a top-notch acetone-free nail polish remover. Use a nail paint remover clip or soak a cotton pad in remover, place it on your nail, and wrap it in foil to effectively remove the polish without rubbing it off.
Conclusion
All in all, it is abundantly evident that this item is more than just nail polish. It involves participating in a lavish experience that perfectly captures Gucci's commitment to quality and sophistication. Every element of this nail polish, from the thoughtfully created packaging to the cutting-edge brush and the flawless consistency, reflects the brand's dedication to quality.
Even while Gucci nail paint may cost more, it's crucial to consider it as an investment in both a luxury and artistic item and a beauty product. With the Gucci Nail Polish, you can bring some of the fashion house's history into your daily life while adding a little glitz and refinement.
The Gucci Nail Polish is more than just a cosmetic; it embodies luxury and art. The Gucci Nail Polish is, without a doubt, something you should consider if you're looking for nail paint that not only performs well in terms of quality but also bears the reputation of a high-end fashion label.
Frequently Asked Questions 
Is the Price of The Gucci Nail Polish Justified?
The Gucci Glossy Nail Polish is an experience of luxury and excellence; it's not just about color. Every element of this nail polish, from the chic packaging to the flawless formula, embodies Gucci's dedication to quality.
How Does Gucci Nail Polish Last?
The Gucci nail polish can last a week with adequate care and regular use before showing significant signs of wear. Individual wear times may vary depending on factors, including lifestyle and nail care regimens.
Are the Gucci Paint Alternatives Available in The High-End Market?
Yes! Nail paints from labels like Chanel and Dior also exude luxury and exclusivity. These options provide distinctive color palettes and packaging that satisfy various tastes in the high-end beauty market.
How Does the Gucci Stack Up Against Less Expensive Alternatives?
The Gucci Nail Polish offers grandeur and craftsmanship that may need to be evident in more affordable selections. However, companies like OPI and Essie provide a huge selection of colors and high-quality formulations that can compete with high-end options for those looking for more affordable options.
Can I Use the Gucci with Base and Top Coats from Other Brands?
The Gucci nail polish can be used with other premium base and top coats, but utilizing the entire Gucci system (base coat, polish, and top coat) is advised for best results. Just use products that work well together to ensure a flawless and long-lasting manicure. So when you pick Gucci, you are deciding more than simply nail paint; you are deciding on an experience that captures the spirit of classic elegance.